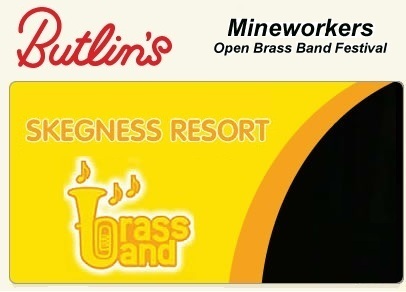 And so it begins.
High hopes and aspirations, optimism and expectation: The 2015 contesting year kicks off in Skegness this weekend with the Butlins Mineworkers Championship.
Warm welcome

Not even the metrological fear of another blanket covering of snow can subdue the warmth of the welcome, the promise of fun and games and that unmistakable early season sense of ambition that courses through the veins of every conductor and player who makes their way to the Skyline Resort in Lincolnshire.
Many will of course return home feeling chilled to the bone after the reality of contesting life blows away hopes of a pre-Area boost of confidence, but up until the first note is played in competitive anger, a blank honours board of potential season long success, as every bit as unblemished as the forecast driven snow, lies tantalisingly ahead for each of the 79 competitors.
Engaging test pieces

The organisers have once again picked an engaging selection of set works to test the bands; musically interesting as well as technically demanding enough to ensure lips had to be kept in shape throughout the festive period.
There is so much to enjoy at Butlins - so not even a dollop of seasonal snow can stop the new contesting season getting off to a great start.
Views and opinions

4BR will be there of course to bring you the action as it happens, our views, opinions, interviews, and all those important results.
---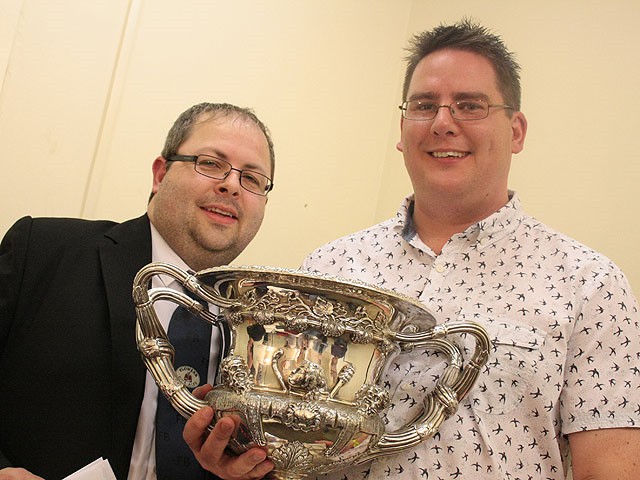 Can Flowers head home with pots of money once more?

Championship Section:
Venue: Centre Stage
Saturday Draw: 12 noon
Commence (Saturday): At conclusion of Fourth Section
Test Piece: Facets of the Heart (Tom Davoren)
Adjudicators: Stephen Roberts & Michael Fowles
Sunday Draw: Made on Saturday evening
Commence: 11.00am
Adjudicators: Stephen Roberts & Chad Shoopman

Tom Davoren's very personal 'Facets of the Heart' is sure to illicit quite a few cardiac twinges of discomfort for those delving into his exploration of the dichotomies of love: Fear & Hope, Pain & Comfort, Doubt & Courage.
It's a work of demanding scrutiny, written at a time the composer states was a 'somewhat turbulent period' in his life. Emotive, visceral adjectives abound (from 'explosive' to 'heart wrenching'), as does razor sharp rhythmic precision and thoughtful, specific texture.
Interpretations

The writing is bold but considered, each 'facet' clearly defined but still leaving a great deal to the musical imagination. Much then will depend on the interpretations of the MDs.
Top flight bands are always on the lookout for that 'little extra' edge when it comes to winning major titles, but it's doubtful that any until now have had to call on the services of an agony aunt. Get this one wrong (and so many did last year on 'Energy') and it could be tears before bedtime come Saturday night.
Decent entertainment

The nine contenders will also have had to put their minds to delivering a decent entertainment package if they are to get their hands on the £10,000 first prize and imposing Warwick Vase Trophy.
Over the last few years, there has been a welcome sense of free thinking on show here (Thoresby's brilliant 'pyschoville' take on the 'Teddy Bear's Massacre' was a scream - literally), so hopefully Sunday's fayre will once again engage all the musical senses.
Stephen Roberts and Michael Fowles will pick their way like a latter day pair of Marge Proops reading through tear stained letters of broken hearts on the Saturday, with Stephen Roberts and Chad Shoopman enjoying the post break-up shenanigans (and where better than Butlins to do just that) on the Sunday.
As for a winner?
If Flowers can start the year in the same vein of uber-confident form that they displayed for the vast majority of last season, then they will be a very hard band to beat.
Paul Holland has a fine ensemble under his command - one that can combine solid test piece virtues with virtuosic entertainment (they topped both disciplines last year). They may need to adjust the variety balance of their Sunday programme, but a few tweaks may be all that is required to return home once more with the winner's cheque tucked into their back pockets.
Nip and tuck

In contrast, Virtuosi GUS will need to recover lost ground. They only occasionally showed glimpses of their real quality in 2014 (and Butlins wasn't one of them), so they will need to reassert themselves this weekend. If they do, it could be nip and tuck for the title.
East Yorkshire Motor Services certainly showed last year that they continue to make solid top flight progress under Alan Morrison and will be confident of gaining another podium finish, whilst the likes of Woodfalls (with Paul Lovatt-Cooper back at the helm), and Thoresby, should be relied upon to tickle the fancy, even if their approach to the process may vary greatly.
Solid emergence

With the continued solid emergence of Albert Hall finalists Friary Guildford and Wantage, former winners Redbridge starting to show form once again, and Aveley & Newham a potential surprise package, there are also some London Area contenders looking decent each way bets for a possible podium finish ahead of Stevanage.
4BR Prediction:
1. Flowers
2. Virtuosi GUS
3. East Yorkshire Motor Services
4. Woodfalls
5. Thoresby Colliery
6. Redbridge
Dark Horse: Friary Guildford
---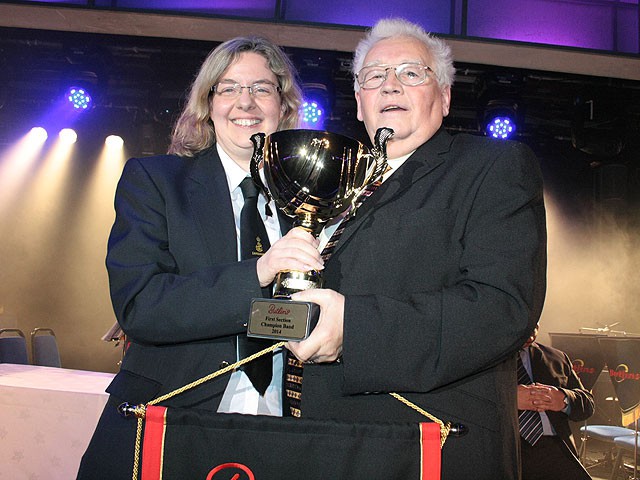 Sandhurst grabbed all the attention in 2014

First Section:
Venue: Reds
Draw: 9.00am
Commence: 10.00am
Test Piece: Three Folk Song Settings for Brass Band (Andrew Boysen Jnr. arr Mike Kilmartin)
Adjudicators: Steve Sykes & Chad Shoopman
There have been a few dissenting opinions aired in some quarters about the perceived lack of difficulty of Mike Kilmartin's arrangement of Andrew Boyson's 'Three Folk Settings for Band'.
They are wrong.
Exceeds

Far too often ambition exceeds reality in the First Section - and this test piece will certainly smack the backsides of MDs that think they can play fast and loose with the basic building blocks of true top flight contesting credentials.
Perhaps all the competing conductors should take a leaf out of the contest preparation book of the man the work is dedicated to - the late Graham O'Connor.
He certainly knew how to build a contest winning performance at this level (just look at his Spring Festival record) - so the dark drama of the opening 'Poor Wayfaring Stranger', the sad beauty of the African-American slave lullaby, 'All the Pretty Horses' and the pulsating energy of 'Scarborough Fair' would have been stamped through with thorough basic preparation in terms of tempos and dynamics contrasts, ensemble balance and solo security.
Any unnecessary frills and fancies would be left for another day.
Sounds simple

It sounds simple: So despite the lack of obvious technical pyrotechnics, this will be a contest that should be won by a considered appreciation of the high quality musicianship not crass high powered blasting. The clue is in the title: Can anyone name a folk song written by Lemmy of Motorhead?
For instance, playing the second movement with just the right sense of slow, tearful emotion (Adagietto Lacrimoso Con Amore) could be key. Too slow and the delicate sense of music box beauty becomes maudling, too overwrought and it loses its sense of loss.
We are sure all 19 contenders will have already been told that by their MDs - so plenty to look forward to in Reds for Steve Sykes and Chad Shoopman and for what is usually a very supportive and knowledgeable audience.
As for a winner?
A hard one to call this, as there is no real stand out odds-on bookie's favourite.
The trio of top six finishers from 2014 may well fancy their chances once more, with Longridge, Leicestershire Co-operative and City of Coventry Brass confident of being in the mix.
2012 winner Becontree, Jackfield Elcock Reisen and Whitworth Vale & Healey have proven themselves to be solid contesting outfits, whilst Mossley (who make the move up a level after four consecutive Second Section victories here) certainly enjoy their annual trips to the Skegness seaside.
However, they may all take a moment to listen out for their American visitors from Oakland University Brass.
4BR Prediction:
1. Longridge
2. Leicestershire Co-operative SMW
3. Becontree
4. Jackfield Elcock Reisen
5. City of Coventry
6. Whitworth Vale & Healey
Dark Horse: Oakland University Brass
---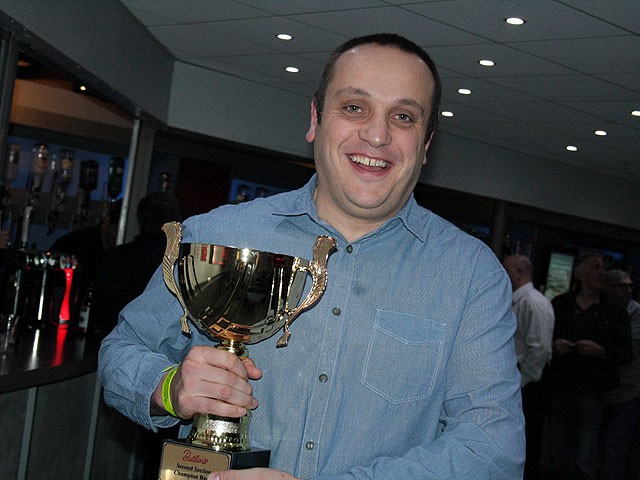 No more Mossley this year - after their fourth win in a row in 2014

Second Section:
Venue: Lakeside
Draw: 8.50am
Commence: 11.00am
Test Piece: Phoenix (David Holling)
Adjudicators: Alwyn Green & David Horsfield
Dave Hollings has produced a sprightly, highly enjoyable work for the thirteen Second Section contenders to grapple with at the Lakeside venue.
There is no specific narrative behind his 'Phoenix' composition - more a colourful and at times quirky depiction of a mythical bird that conjures up all sorts of tales of the imagination in the mind's eye.
Free flowing vibrancy

It's 13 minutes of free flowing vibrancy; tuneful and tricky - especially in some of the leading lines and in the middle of band (baritones and horns having plenty to do), whilst the rhythmic pulse has a cleverly constructed complexity that allows for immediate take-off without sounding as if a few wing feathers have already been singed (the opening seven bars all different time signatures).
Most of all though, it's not a Phoenix with the dynamic temperament of an outback ostrich: more a bantam of delicacy and finesse rather than a big old broiler with the ability to peck your eyes out.
Noble dignity

The central Tranquillo section has a lovely sense of noble dignity (hopefully led by a tasteful cornet and lyrical solo horn - not a substitute oven ready flugel), whilst the finale is soaring 'Phoenix from the Flames' stuff that ends in a swaggering blaze of glory.
You suspect the competitors have really enjoyed themselves preparing this piece for the contest stage, so there should be plenty of well put together performances to compare and contrast in the box for Alwyn Green (who would have played a few 'Firebirds' of his own in his professional career) and David Horsfield - as long as the MDs don't get carried away on a misplaced flight of fancy.
As for a winner?
There is a host of well match bands on show and with Mossley promoted to the First Section, a new name will be etched on the winner's trophy for the first time in four years.
Last year's runner-up Eccles should fancy their chances, whilst fellow North West rivals, Pemberton Old Wigan DW B and Haydock are bands with solid contesting pedigrees at this level.
Cawston could well be in with a shout with Dronfield Genquip and Kippax making up our top six. Our dark horse is Rushden Town.
4BR Prediction:
1. Eccles Borough
2. Haydock
3. Pemberton Old Wigan DW
4. Cawston
5. Dronfield Genquip
6. Kippax
Dark Horse: Rushden Town
---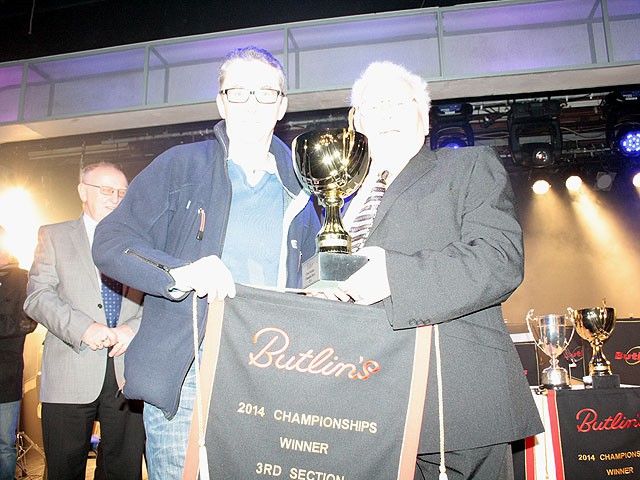 Lights on for Europe as BMP took the 2014 title

Third Section:
Venue: Royal Arthur Suite
Draw: 8.40am
Commence: 10.30am
Test Piece: Woodland Pictures (Percy Fletcher arr Nigel Hall)
Adjudicators: Kevin Wadsworth & Mark Walters
The Butlins organisers certainly came up with an intriguing choice of test piece in the Third Section, with Nigel Hall's neat arrangement of 'Woodland Pictures' by Percy Fletcher.
More famous (in brass band circles at least) for 'Labour & Love' and 'An Epic Symphony', Fletcher remains as a very minor British composer - his wider claim to fame restricted somewhat to being the MD at His Majesty's Theatre, Drury Lane, where he directed 'Chu Chin Chow' and its successor 'Cairo' (described as a 'mosaic in music and mime') until his death in 1932.
Galloping Dick

Not surprisingly his ballads such as 'The Captain's Eye' and 'Galloping Dick' have long since vanished from the repertoire, whilst perhaps the least said the better of 'The Shafts of Cupid', or 'A Dirge of Kisses'. Thankfully, his sacred cantata 'The Passion of Christ' of 1922 was rather more critically well received.
Fit for heroes

'Woodland Pictures' which dates from 1920, was a descriptive light orchestral work with links to his earlier 'Sylvan Scenes' - a number of the same ilk he composed from around 1918 onwards.
Many were fleetingly popular, and whilst the vast majority have since disappeared amid the midst's of time, 'Woodland Pictures' could well start something of a Percy Eastman Fletcher musical revival.
The style of each of the three movements is very much of its Edwardian era (and much like the Vaughan Williams 'English Folk Song' suites) - idealised bucolic musical scenes of a post Great War England - a land fit for heroes.
Lover's stroll

The opening 'Introduction and Dance - In the Hayfields' is light and playful (marked allegro giocoso) - the simple scoring (although with some tricky filigree work) allowing the music to develop to its quickening conclusion, whilst the following 'Romance - An Old World Garden' is a sentimental lover's stroll (although oddly led by a low pitched sop to start) amid the Chrysanthemums and Hyacinths.
The playful 'Humoureske - The Bean Feast' rounds things off with a light compound pulse (forgive the unintended pun) with some tricky motifs, lead lines, a few bars of contemplative silence and rousing lashings of old fashioned Edwardian lemonade fizz to finish.
Ground breaking, innovative and progressive? No. Enjoyable, good basic brass band fayre? Perhaps - although you suspect not too many people will want to return to this kind of 1920's rural idyll too often.
As for a winner?

With 18 well matched bands for Kevin Wadsworth and Mark Walters to compare and contrast this has the making of a cracking contest.
Defending champion BMP Europe Goodshaw returns once more, but so do nine other 2014 contenders - including 2012 & 2013 winner Boarshurst Silver, and last year's top six finishers of Coppull & Standish and Hucknall & Linby.
Add in some pretty solid challengers at this level such as Dodworth Colliery MW, Stamford, Worsborough, Foss Dyke, Ifton Colliery and Crofton and you can see why this one is up for grabs.
4BR Prediction:
1. Boarshurst Silver
2. BMP Europe Goodshaw
3. Dodworth Colliery MW
4. Coppull & Standish
5. Stamford Brass
6. Foss Dyke
Dark Horse: Ifton Colliery
---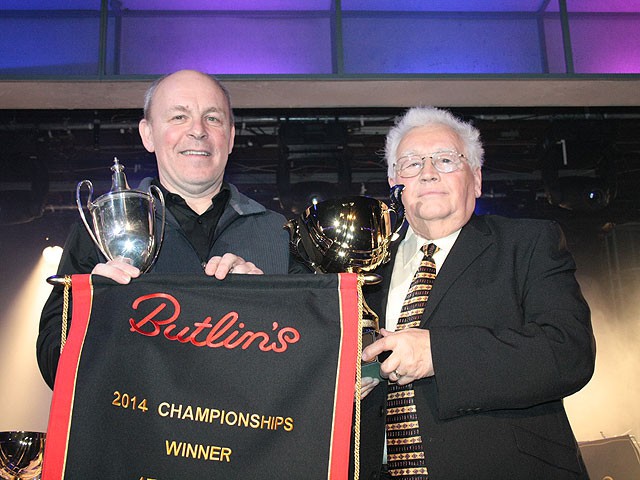 Ifton delight in 2014

Fourth Section:
Venue: Centre Stage
Draw: 8.30am
Commence: 9.30am
Test Piece: Five French Masters (Chris North)
Adjudicators: David Ashworth & John Doyle
There really will be whiff of Gallic inspired flair (or could that be garlic sauce from the nearby Burger King take away?) permeating the musical aperitif to the Championship Section set work on Saturday morning.
Chris North's delightfully descriptive suite is inspired by five well known paintings by a quintet of French impressionist masters - 'Boulevard Montmartre' by Pissarro (1897), 'Lac d'Annecy' by Cézanne (1896), Monet's 'La Cathédrale de Rouen' (1894), 'Les Parapluies' by Renoir (1884) and 'Au Moulin Rouge' by Toulouse-Lautrec (1892).

Urban bustle

The Pissaro inspired opening movement is a jaunty well paced perambulation down one of the grand Parisian boulevards; all well managed urban bustle and elegant apartments, ending up back at your own front door, whilst the Cézanne recalls the cool colour range of blues and greens, sometimes deep and sonorous in tone, that float around you in taking a somewhat surreal boat trip out on the lake.
The Monet, with its cathedral bells and organ like sounds is an intoned amalgam of his many images of the famous place of worship, whilst 'Les Parapluies' (The Umbrellas) is a playful, almost comedic mix of Parisian wet weather panic as finely attired women struggle to keep dry in an inopportune downpour.
To close, all the fun of the most famous red windmill/cum bordello in the world - and a restricted height view of the libertine frolics and Offenbach inspired knicker showing - complete with comedy ending. If Damien Hirst had painted it instead of Toulouse-Lautrec it would have featured Warwick Davies at Spearmint Rhino on a Friday night out with the lads.
Great petite suite

It rounds off a great 'petite' suite - with well observed touches of humour, colour and style throughout. You can almost lose yourself in a mix of absinthe and Gauloises cigarette smoke in places, in others, you peer enviously at that snooty elegance of bluff indifference only the French (and Parisians in particular) can carry off with a cool chic, and revel at the beauty of imposing gothic medieval architecture.
Bravo Monsieur North - bravo indeed.
As for a winner?
A difficult one to call as always - although last year did see a very clear winner in Ifton Colliery, so perhaps someone will jump out and grab what should a highly enjoyable contest by the scruff of the neck.
Christine Lippeatt has been nurturing Sherwood Forest Brass like a greenhouse keeper with rare orchids in her care, and they could be about to bloom with a title win, whilst Pleasley Colliery and Sale Brass could push them all the way in securing podium slots.
Banovallum Brass, Whitwell and Syston may just find enough French fancy to gain a top six place finish, whilst Ynyshir could be the cheval noir…
4BR Prediction:
1. Sherwood Forest Brass
2. Pleasley Colliery
3. Sale Brass
4. Banovallum Brass
5. Whitwell Brass
6. Syston Band
Dark Horse: Ynyshir
---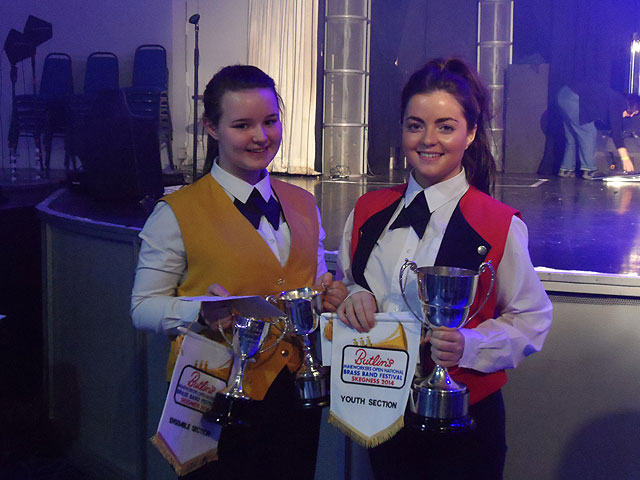 Wardle winning smiles in 2014

Junior Ensemble
Sunday 18th January
Venue: Reds
Draw: Pre-drawn
Commence: at the conclusion of the Junior Ensemble contest
Programme of music not to exceed 20 minutes but must include a march and a hymn tune
Adjudicator: John Doyle & Mark Walters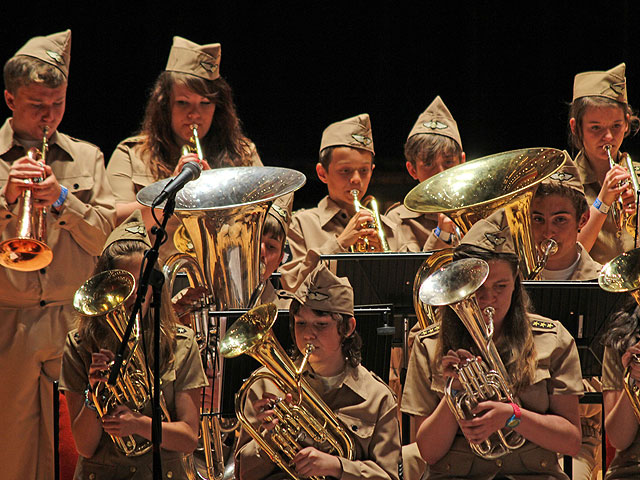 Army discipline won the day with Youth Brass 2000 in 2014

Youth Section
Sunday 18th January
Venue: Reds
Draw: Pre-drawn
Commence: at the conclusion of the Junior Ensemble contest
Programme of music not to exceed 20 minutes but must include a march and a hymn tune
Adjudicator: John Doyle & Mark Walters
Butlins excellent support of the grass roots of contesting once again sees generous prizes on offer in Reds on Sunday afternoon.

Youth Section

Youth Brass 2000 will be looking to make it seven in a row in the Youth Section. To retain their iron grip on the Keith Wardle Trophy, though they will need to overcome three cracking rivals in Enderby Youth (Trevor Hounsome), Gresley Colliery Youth (Duncan Jackson) and Wardle High School Youth (Sean Conway).

The quality of the playing and the sheer joyful invention on show is really something, so make sure you get to hear some wonderful bands in action.
Junior Ensemble

Meanwhile, Wardle Junior will be looking to retain its title in the Junior Ensemble class, although they too will be pushed all the way by a trio of fabulous rivals in Shirland Training (Lynden Cooper), Wigston Enterprise (Pat Allsopp) and Youth Brass 1000 (Cathy Fountain).
Once again, the joyful music making is one of the real highlights of the entire Butlins weekend - with proud parents and supporters packed in like Sardines to hear the future generations of players strut their stuff. Not even the Red Coats can provide entertainment as good as this.