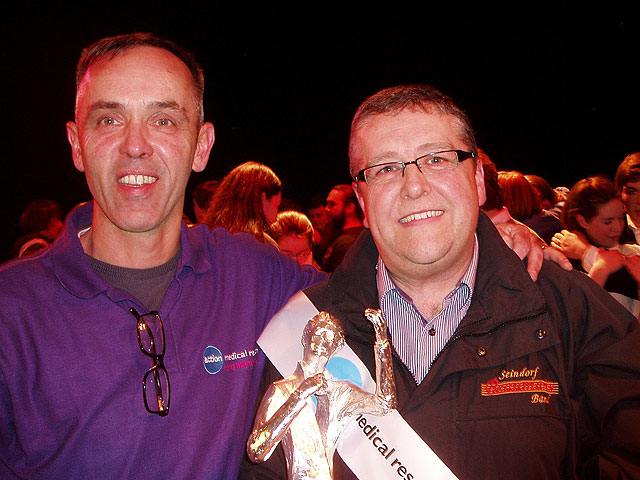 Champion smiles: Beaumaris Youth were memorable winners in 2014

Blackpool will literally be a banding paradise this Sunday as the old seaside town hosts some of the very best brass band entertainment in the land.
Not only will the 31st Action Medical Research Youth Entertainment Championships of Great Britain be taking place at the famous Winter Gardens, but just around the corner, the reigning Brass in Concert champion, Grimethorpe Colliery will be strutting their stuff in an afternoon concert at the Grand Theatre.
It's great news for banding enthusiasts of course: Those wishing to have their fill of quite brilliant entertainment fayre can gorge themselves on the banding buffet at the Youth Contest before heading off for an afternoon top up courtesy of the Yorkshire stars.
Hard work
The Action Medical Research Championships retains a special place in the contesting hearts of those who take part - thanks in no small part to the dedicated work and commitment of its army of volunteers under the leadership of Gary Walczak.
The competitive element of the day is keenly fought out, but equally as important are the large sums of money raised every year for a wonderful, and very relevant, charitable cause.
Outstanding youth bands

That said, the financial challenges facing these quite outstanding youth bands is every bit as imposing as any their more illustrious Championship Section counterparts have to contend with - Grimethorpe included.
This is already the third major competition of the year, shoehorned into four weekends - with the Butlins Mineworkers and British Open Youth Festival titles already decided in Skegness and Preston respectively.
Juggling

Now it's the turn of the Action Research event, followed in just a couple of month's time by the National Youth Championship of Great Britain in Manchester.
These are bands (and especially parents and family) that have to balance finances and practice times with academic studies and plenty of other extra-curricular activities. It's a tribute to everyone involved that they somehow manage to do it year after year.
The organisers are aware that this can sometimes lead to a drop in numbers (entries do fluctuate a little – there are 9 bands this year) but are always on the look out to come up with ideas to help support the competitors in any way they can (there is a pre-draw for the first three bands to help them with transport arrangements).
A lunch break has been allocated after the fifth band has performed, whilst the production of a successful DVD package of highlights, which has proved ever so popular over the past couple of years, will once again provide lasting memories of the day.
Judges
The adjudication this year is in the experienced hands (although that should be ears and eyes) of Frank Renton (music) and Barrie Chappell (entertainment): Frank in the box and Barrie out.
Both judges know all the tricks of the trade of how to put together an innovative entertainment programme, although you do wonder if many of the young players actually know who the two of them are.
A recent straw poll saw the majority of youngsters under the age of 18, say they didn't know who Paul McCartney was when he teamed up with rapper Kanye West, so Frank and Barrie may be up against things in 'getting down with the kids', even if they are young at heart.
It may also be something the organisers may want to think about in future too.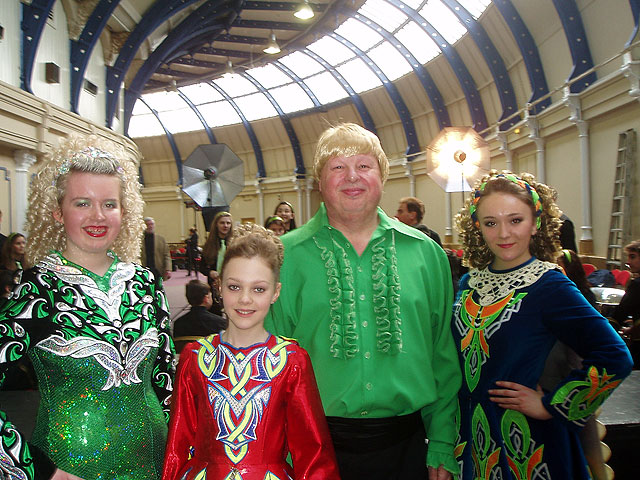 It's all in the Jeans: The ever inventive MD of Youth Brass 2000 and friends..

Ever inventive

However, age will not weary any sense of enjoyment, especially with these bands and their ever inventive MDs, whilst the link with the Brass in Concert Championship gives an added incentive to claim victory, with the winners gaining an invite to perform at Sage Gateshead event in November.
Reigning champion

Those lucky enough to have been here last year won't have forgotten the impression made by the winners, Seindorf Beaumaris Youth, who delivered one of the finest entertainment programmes ever put on in the contest's history (and very nearly stole the show at The Sage too).
They return once more under Gwyn Evans to be faced with a very strong field of rivals - notably the experienced trio of Youth Brass 2000, Elland Silver Youth and Rochdale Borough Youth.
Enderby Youth showed plenty of potential at Butlins last month and they will know if they find their true contesting feet, they can be a serious challenger as they head up from the East Midlands, whilst joining Elland in the trip over the Pennines is Houghton Area Youth, who won the prize for 'Most Entertaining Item' a year ago, and Egglescliffe School.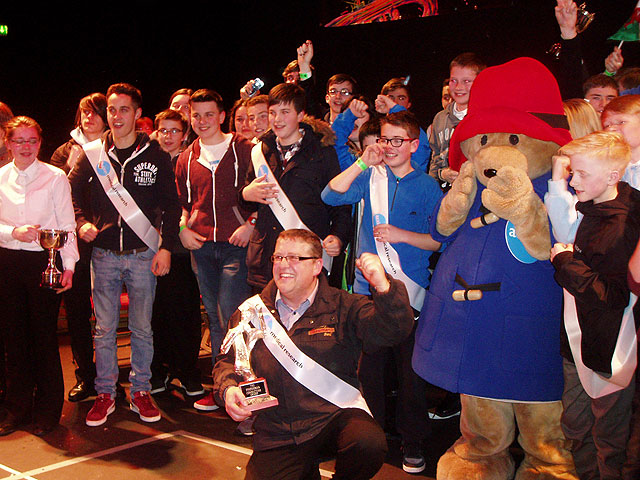 Support and smiles win the day at Action Research

Local favourites
Local favourites are plentiful, with Rochdale Borough Youth joined by two other outfits, both with the talent and enthusiasm to cause an upset or two, in Louise Renshaw's Macclesfield Youth and reigning Butlins Junior Ensemble treble winners, Wardle Junior Academy.
Tickets
Meanwhile, wristbands to the event, which kicks off at 10.30am, will also entitle visitors to discounts at top Blackpool attractions like the Tower Dungeons and Illuminasia.
Tickets will be available to purchase in advance at the Winter Gardens and the Tourist Information Box Office and are as follows: Adults - £9:00 (wristband colour: yellow); OAP - £7.00 (yellow); Children under 16 - £5:00 (green), with a family ticket available at £30 for 2 Adults and 2 Children (mix of yellow and green).
As always, 4BR will be there to enjoy the action and bring you a Twitter taste as it unfolds on the day, before the results are announced after a short ensemble feature by members of The Band of the Kings Division.
---
Who will win?
Picking a potential champion gets tougher each year - simply because the standard gets higher and higher.
If Seindorf Beaumaris Youth can top their level of performance from last year, then they could well be the band to beat yet again.
Mind you, the likes of Youth Brass 2000, who are on a hot streak once more, the increasingly impressive Elland Silver Youth and Rochdale Borough Youth, amongst others, will all fancy their chances.
Dark horse contenders can be found everywhere - but keep your eyes peeled on Wardle Academy Junior and Gwen Smith.
4BR Prediction:
1. Seindorf Beaumaris Youth
2. Youth Brass 2000
3. Elland Silver Youth
Dark Horses: Rochdale Borough Youth/Wardle Academy Junior