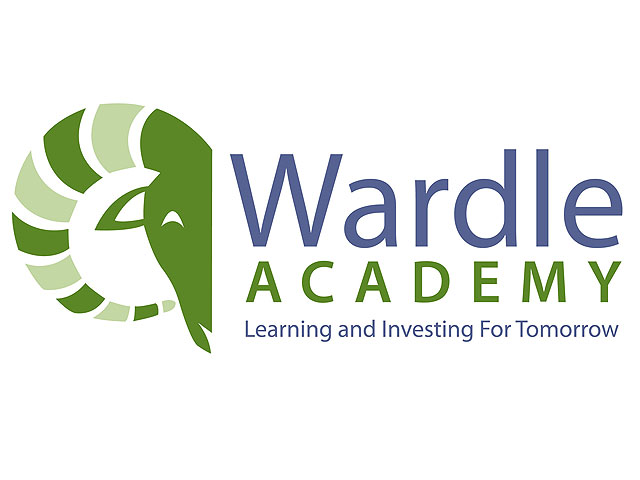 The ethos says its all...

Malcolm Wood: Many thanks for your time and congratulations on your Academy's recent triumphs at the Butlins Youth Championship in Skegness.
Where did the idea to start a brass band at Wardle come from?
Janet Emsley: When Wardle High School was created in 1977 it was based right in the centre of Rochdale.
However, the building wasn't ready, the builder had gone bust and the opening was going to be delayed, so the founding head teacher, William Anderson, worried that his pupils would have nothing to do but wander the town at lunch times, decided to start a brass band!
He managed to get some instruments, lined up the children and gave each one a go. If they could or couldn't blow a note it didn't matter - they were given anything from a triangle to a trombone!
---
Malcolm Wood: Was it something that pupils and teachers bought into straight away or did it take some time to flourish?
Janet Emsley: The band quickly became very successful and attracted more and more youngsters.
The following year there was another intake of pupils, and so Mr Anderson started another band.
This continued until there were five bands - one for each year group. His staff included Gary Walczak, Monica Tolan (now Walczak) and Marilyn Talbot, and each was given responsibility for a band.
Mr Anderson employed more 'musical' teachers as time went on. People used to quip that that if you could play a brass band instrument you could get a job at Wardle!
---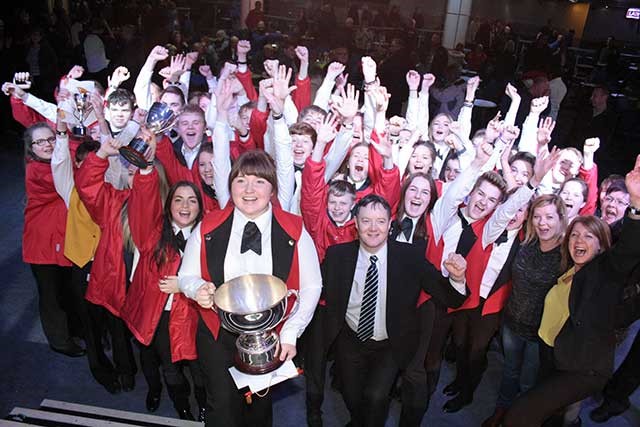 Celebration at Butlins this year for the Youth Band

Malcolm Wood: From those initial musical acorns, huge things started to grow, and you now have four flourishing brass bands. Can you explain how each of them works?
Janet Emsley: We no longer have a band in each year, as our successful outreach teaching in the primary schools means that the children coming to us are of varied abilities.
We now have a Training Band for children who haven't played before, or who are just starting out; a Junior Band for those with some experience which leads into the Intermediate Band, and finally the Youth Band, for our more developed students. The ages range from 10 to 19.
---
Malcolm Wood: You have a number of brass instructors that work within the Academy. What is their role?
Janet Emsley: My three brass instructors, Jane Conway, Lee Rigg and Gwen Smith, spend their mornings at the Academy conducting rehearsals and tutoring our own pupils individually or in small groups.
In the afternoons they go out to seven of our local primary schools where they do the same; rehearsing bands and tutoring small groups in brass.
Another member of staff, Ruth Archbold, has also just started doing some tutoring in woodwind.
---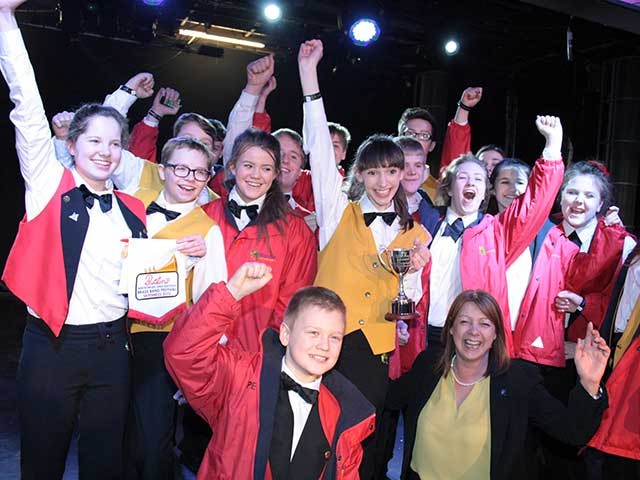 And for the Juniors too

Malcolm Wood: When a pupil comes to Wardle and wants to play, what do you do?
Janet Emsley: We have a free tuition policy so that anyone can learn to play an instrument, not just brass.
We do struggle at times to get enough instruments, but things are helped when pupils have their own and we get funding from various sources that helps us to fulfil any shortfalls.
If anyone wants to donate instruments or cash please feel free though!
---
Malcolm Wood: So when do the bands normally rehearse and what sort of schedule is put in place ahead of competitions?
Janet Emsley: Rehearsal time is tight as there are so many demands on the pupil's time, but they do rehearse at least once a week for at least half an hour, immediately before or after school.
The Youth Band rehearses one evening a week for an hour and a half, and occasionally, there will be an extra rehearsal, usually on a Saturday, when we are preparing for something special.
---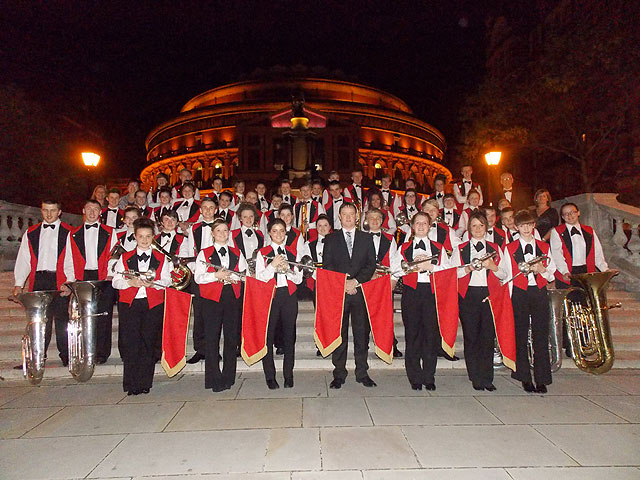 Playing on the most famous stages in the world

Malcolm Wood: In addition to the musical activities, can it be a challenge to remind pupils that every subject they study is just as important - especially when it comes to doing homework?
Janet Emsley: We find that the pupils involved in music often perform better than others academically, and they are certainly some of the most organised youngsters in the school.
If we have worries about a child's academic progress we make adjustments accordingly.
---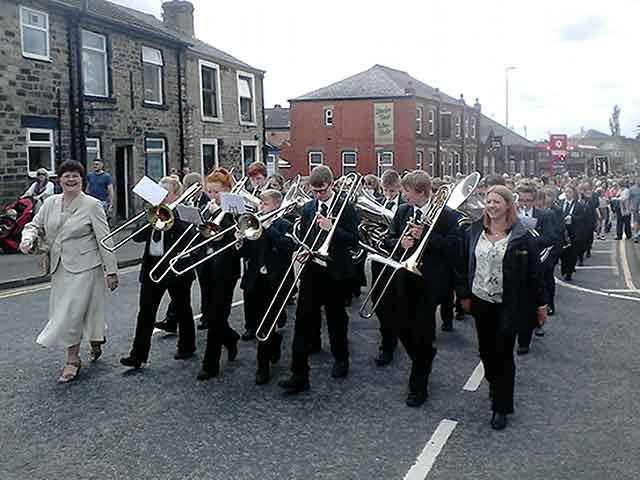 Community spirit

Malcolm Wood: Times are tough. In addition to the endless fund raising that you and parents undertake, do you work with any external partners who support you in your musical ambitions?
Janet Emsley: I mentioned finances earlier: We have a long-standing relationship with the EMI Music Sound Foundation who was our original sponsor when we were termed a Specialist School in the Performing Arts.
That funding was stopped by the Government, but EMI have continued as our partners. For example, we recently started a new primary school project with 10 new cornets funded by EMI. It has helped us form a small band that has now been developed and is expanding.
We occasionally receive welcome donations from individuals and companies, but in the main we are self financed with invaluable support coming from the Headteacher.
There is never enough money - so if anyone has a solution to this, I'm ready to listen!
---
Malcolm Wood: Is the musical year mapped out in advance, and how much planning does it take to pull everything together?
Janet Emsley: Our year is always very busy - but we are well organised! We have festivals, concerts, examinations and functions - not to mention contests such as Butlins, Music for Youth Regionals and Finals, National Championships, Whit Friday, Brass Factor and much, much more.
In between we do at least three concerts at the school as well as a number of civic duties like Remembrance Sunday, flag raising ceremonies, Proms concerts and carolling etc
---

Brass Factor entertainers

Malcolm Wood: In May, Wardle Academy Senior band will compete at the European Youth Championships in Freiburg, Germany.
Will the pupils be learning about the country and its culture as well as performing at the contest itself?
Janet Emsley: This is the first time we have been involved in the European Youth Championship, and, as you can imagine, we are all excited and looking forward to the event.
We will have some time to do a bit of sight-seeing and experience the local culture, as for many it will be their first time abroad.
I vowed when I became Director of Performing Arts that I would honour the heritage we have in brass music making and that I would expand and extend our provision. This is part of that - so exciting times are ahead.
All that - and did I mention we have a Folk Festival that we started last year?
---
Malcolm Wood: That's for next time then! It's been terrific to talk to you Janet, and to find out more about how Wardle Academy maintains its high standards and achievements.

Best wishes for the future and for Freiburg in particular.