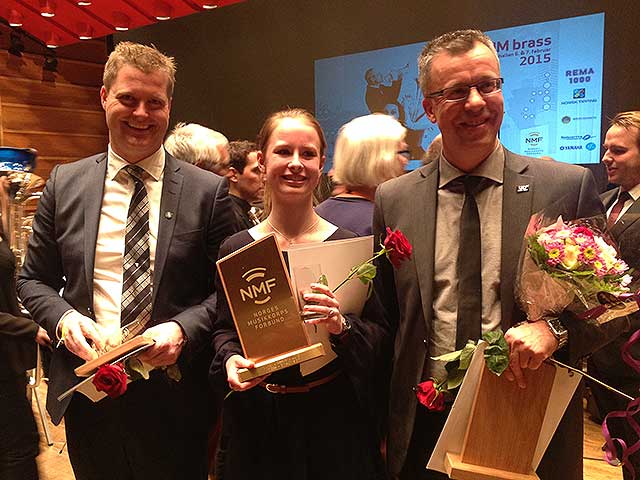 Predictable top three? Manger, Stavanger and Eikanger

We have become so used to the almost predictable nature of Norwegian contesting, that even its occasional upsets rarely send a seismic tremor of surprise along the fault lines of European banding.
Stavanger's victory in Bergen may well have changed all that.
The end of four years of Eikanger Bjorsvik National hegemony certainly didn't send the marker pens flying off the graphs of Richter machines in bandrooms from Queensbury to Luzern: Not yet anyway; but it could well be a very different tale come the 2016 European Championship if they carry on improving at this rate.
Terra firma

After a long period of rebuilding (they last won the National title in 2007), theirs was a victory that had been rumbling under the contesting terra firma for a while - the first signs felt under domestic rivals feet coming at the Siddis Entertainment contest in the last few years - although the Americans also had a significant shakedown when they comprehensively won the US National Championship.
The latest epicenter came at the Grieghallen: The next could shift the tectonic plates in Lille in just over a year's time.
Under Allan Withington's leadership, Stavanger now has the potential in their youthful ranks to crack open the San Andreas Fault via the Nouveau Siecle concert hall in Lille.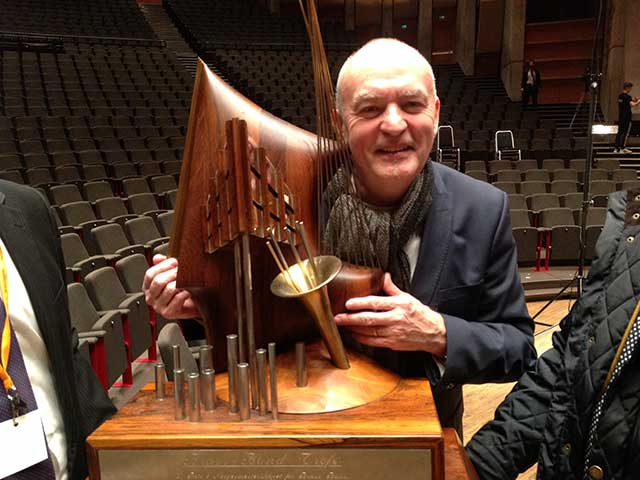 Ready for the San Andreas Fault: Winning MD, Allan Withington

Face of it

On the face of it, the National result changed very little for those with a passing degree of interest in the predictive nature of Elite Division Norwegian banding - especially with Manger Musikklag coming third.
These three 'Anger' bands have now won the title 23 times in the last quarter of a century, and whilst a victory for the likes of Oslo (who came fourth) or Bjorsvik Brass (who came fifth) would certainly find some supporters running for the hills, there is now a realistic prospect of their long triptych of dominance being seriously tested.
Critical rebuff

That can only be good for Norwegian banding - and a serious rebuff for critics (and there are still many) who believe the country's strict pyramid contest hierarchy is nothing more than a cleverly constructed Nordic Rubik's Cube of interchangeable parts.
There is still some small degree of truth in that - despite the ever increasing number of bands that now take part at the National Championship.
Many competitors in the lower divisions are still dependent on the help they are allowed to receive from former players who now play with other bands, whilst there is still an influx of 'migrant' EU player help that distorts the reality of some bands position in the greater scheme of things.
However, it is a diminishing trend - notably in the Elite Division this year, whilst the NMF organisers are looking closely at how they can encourage increased participation at the grass roots level without losing the historic non-competitive links many bands want to keep to their local communities. 'Grow your own' seems to be the new mantra.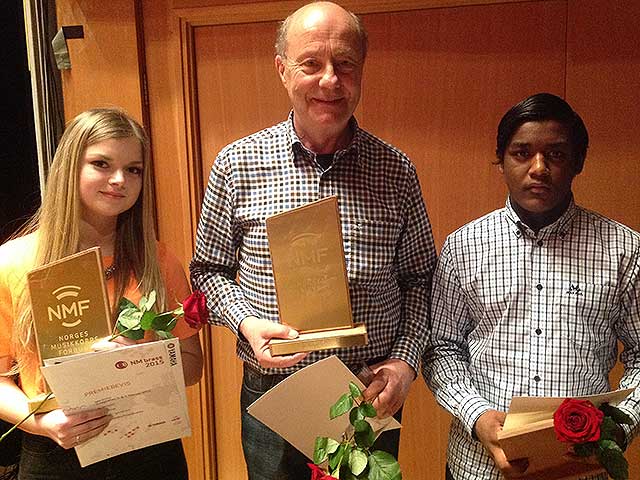 Grow your own in the Fifth Division: Both young and old

Frightening

The quality of excellence in the First Division and Second Divisions in particular is now frighteningly and unpredictably good.
The performances of the prize winning bands of 'St Magnus', 'Sounds' and 'Music of the Spheres' in the First Division would have put the frighteners on any Grand Shield contender in the UK - whilst there wouldn't be too many so called 'Championship' bands in the UK who could have produced a 'Paganini', 'Five Blooms' or 'Tallis' the equivalent of the top three in the Second Division.
Literal

Some things remain stubbornly predictable however - especially the lack of an intuitive understanding of 'traditional' brass band musical values.
Norwegian brass band players it seems are bred to be very literal (predictive text on their phones must be so boring) - to the point that when it comes to music inspired by an inherent affection for lyricism, they stubbornly lack the ability to understand the need to try and play what isn't simply written on the page in black and white.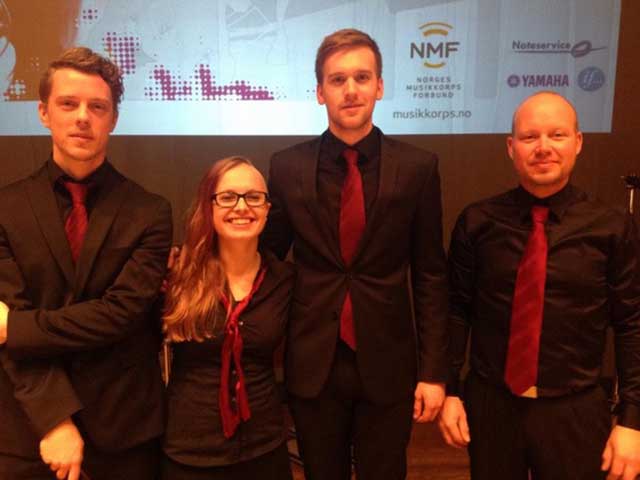 Jaren's percussion section stand to attention...

Beijing telephone directory

For instance, there were two performances in the Second Division of 'A Kensington Concerto' by Eric Ball, followed immediately by 'Abstractions' by Torstein Aagaard-Nilsen, that summed things up perfectly.
One sounded authentic, natural, transparent, easy and understandable to the performers - the other as if they were trying to play the Beijing telephone directory - upside down. You didn't need a degree in Mandarin to work out which was which.
Even Edward Gregson's wonderfully modern piece of facadism in 'Of Distant Memories' puzzled them (despite the best efforts of the MDs) - eliciting performances of great technique, but almost vanilla bland musicality.
Bypass

The more some tried to play with the heart and not the head (which in reverse tends to infuse many a performance in the UK) the more they came a cropper; the most noticeable example being Manger, who may have even lost the contest in their desire to show that hot blooded passion as well as ice cold adrenaline runs through their veins.
On this occasion, the thrilling heart bypass performance of 'Perihelion: Closer to the Sun' was a day too late.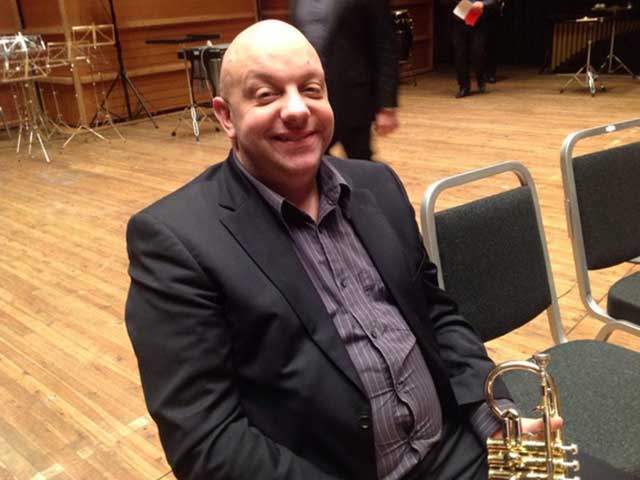 A balanced guy: Frode Rydland now enjoys life with Bjorsvik Brass

Long term goals

It had to be that good as the 10 band Elite Division is a structure that now has even greater depth of excellence - heard most persuasively by Oslo and Bjorsvik this year, but also with the likes of Jaren Hornmusikkforening and Molde - both of whom, much like Stavanger, have undertaken long term goals to produce their own talent.
Ila, Kleppe and Krohnengen are solid bands, with a little ground to make up perhaps, but not as much as they once did.
Under threat

With Eikanger and Manger feeding constructively off each other's close geographic rivalry, Bjorsvik, cleverly picking up on a growing trend for older players to find a work/family/band balance, Oslo able to able to use its links to professional musicians to its advantage in the capital city, and now Jaren and Molde reaping the benefits of long term planning, Stavanger could find their new found dominance coming under threat from more than just the usual predictable directions by the time their defend their title in a year's time.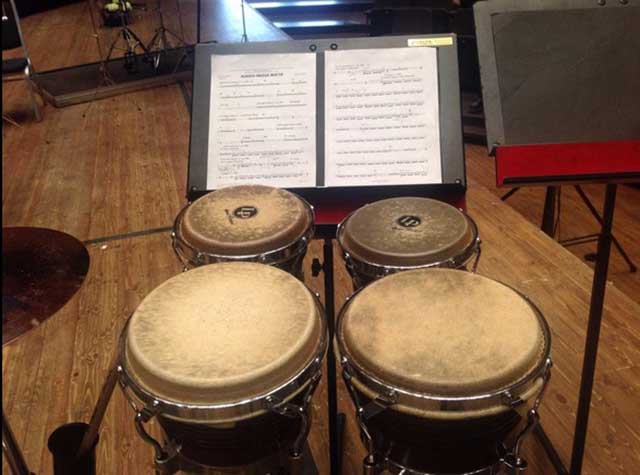 A more unpredictable beat for Eikanger in Freiburg perhaps?

Unpredictable and dangerous

For the moment European rivals in Freiburg will have to concentrate on the deposed champion - with Eikanger smarting from a defeat, that although not forecast, certainly wasn't a freak of banding nature.
They will have a point to prove come Freiburg - and for once, that could make them one heck of an unpredictably dangerous opponent.
Now who would have thought that eh?
Iwan Fox