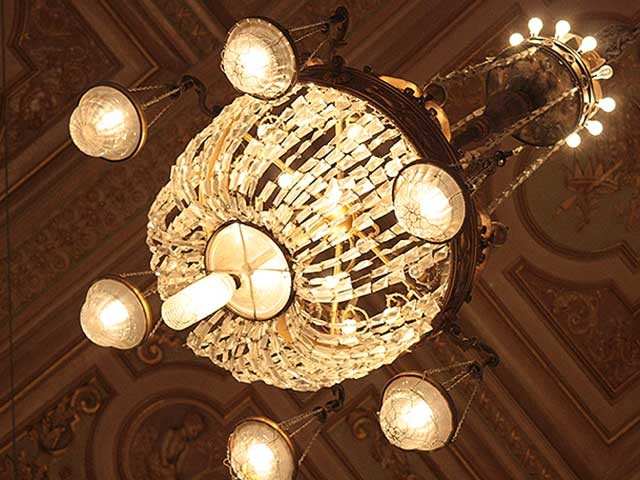 Time for everyone to go posh... even in Blackpool

According to economic gurus in London, the new driving force of 21st century UK prosperity won't be generated by the dodgy dealings of Canary Wharf bankers, but by the hard working artisans based around the 'powerhouse' metropolitan hubs of the North West.
And after a cracking day of competitive action in the shadow of Blackpool Tower - that other great monument to roulette risk taking entertainment - it could well be that the same lead is taken by the region's brass bands too.
Bollinger champagne

Bad news then for sales of Bollinger champagne and Porsche sports cars around Belgravia, but great news for the contesting prospects of bands around Stockport, Sandbach, Tyldesley, Boarshurst and Formby.

Any one of these Winter Garden winners and fellow qualifiers could well be filling their bank accounts with performance related bonuses come Cheltenham and London.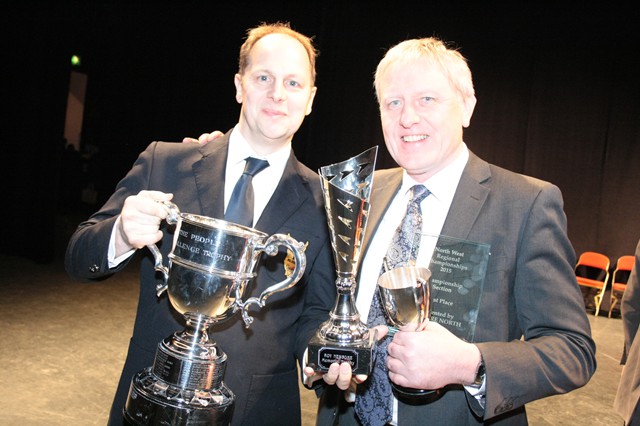 Wealth creation: Fairey bank the silverware

As always there is of course a little caveat.
The very same gurus have also predicted streets paved with gold off branch lines of the HS3 rail links in Yorkshire and the Midlands, as well as the M4 corridor in Wales, so we may have to wait and see just how the contenders in Bradford, Bedworth and Swansea (and the rest of the country) cope with the exacting test piece choices in the next few weeks before we all rejoice in the prospect of new found brass banding wealth creation.
Worked hard

The bands that do get through will have certainly worked hard for their chance of a crack at National prosperity - as was shown in the various ornate halls off the Golden Mile on Sunday.
The Kapitol Music Panel hasn't made it easy.
Tested to the full
'An English Pastorale', 'Evolution - Five States of Change', 'Variations on Maccabeus', 'A London Overture' and 'Torchbearer' are demanding, thoroughly engaging choices - and you suspect that won't change by the time the last of the 509 competitors has left the various Area stages this year.
The 75 that took part at Blackpool certainly found themselves tested to the full.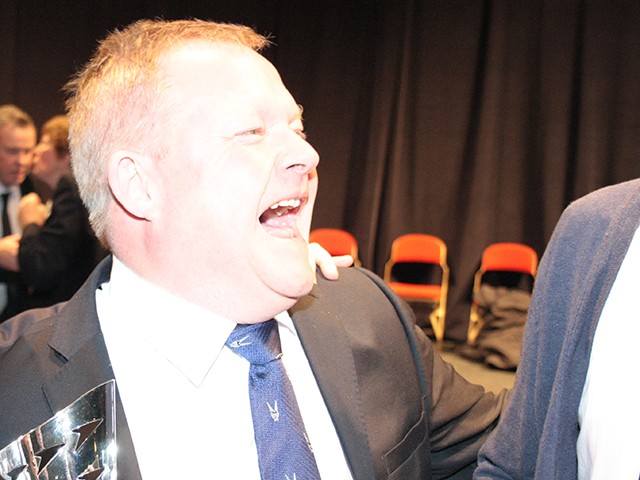 The Marple Maestro strikes again: Win number 8 for Garry Cutt with Fairey

Peter Graham's affectionate homage to Eric Ball played curious havoc in the top section; curious, as surprisingly it was the technical rather than musical challenges that undermined many of the 13 contenders hoping to capture the two London qualification places.
Nerve jangling

Meanwhile, Philip Sparke's incisive craftsmanship caused some bumping headaches in the First and Third Sections (from basic ensemble fundamentals to nerve jangling solo cadenzas), whilst the bands had to really work their socks off to find Christian inspired forgiveness from the judges if they didn't get things spot on in the cleverly written compositions of Kevin Norbury and Dean Jones in the Second and Fourth Sections.
It may be a little too soon to offer wallet busting bonuses for a job well done to the Kapitol Music Panel - but at present you have to say they seem to have picked some cracking tests.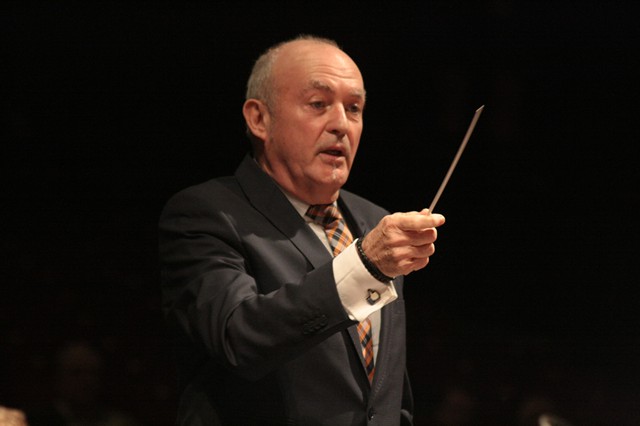 Pointing the way to London: Allan Withington leads Foden's south

It was also a point reinforced by Alan Morrison's admirable assessment of what he and David Hirst had to judge in the Championship Section: His remark that the performances were 'a little disappointing' was like the Head of the Inland Revenue saying the same thing about recent tax receipts from 'non-dom' Swiss HSBC bank customers.
Sigh of relief

Fairey and Foden's will have breathed a sigh of relief that they got through this year (others a welcome inhalation of surprise at their placing, and at least one with a sharp intake of deathly puzzlement) - after qualification performances that they will have known were a good notch or two below their very best.
Shiver

They were also renditions (despite the fine musical interpretations) that wouldn't have sent a shiver of apprehension down the spines of the spies and MDs of their major contest winning rivals (and they were there - some more visible than others). It's not often you hear bands of this quality make so many collective or individual mistakes.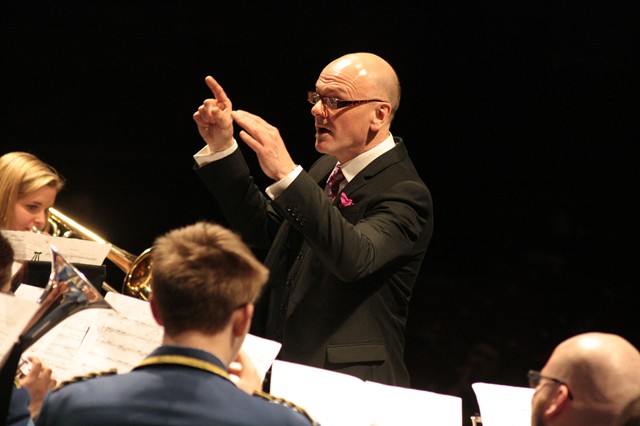 Paul Andrews leads Wingates to their podium finish

That said, even with the likes of Black Dyke, Cory, Brighouse and Tredegar already pre-qualified, they won't want to think they are immune to the type of frustrating unforced errors that tarnished even the best renditions of 'Torchbearer' in Blackpool. The openings from many bands (not helped by the acoustic in the Opera House) were awash with nervous anxiety.
Eternal life

Peter Graham's work is showing itself to have a rather innocuous insidiousness - like a quiet sounding tap on the front door from representatives of the Church of Scientology offering salvation in return for your understanding of L. Ron Hubbard's take on eternal life.
There has been a welcome partial re-alignment of the sections in the North West, but even so, you would have to hold an evangelical belief to think that it has 13 bands of true Championship Section standard - and that could well be reinforced (or shot to pieces) depending on how the other 77 top flight contenders around the country perform in the next few weeks.
There were a host of very mediocre performances on show in the Opera House on Sunday afternoon.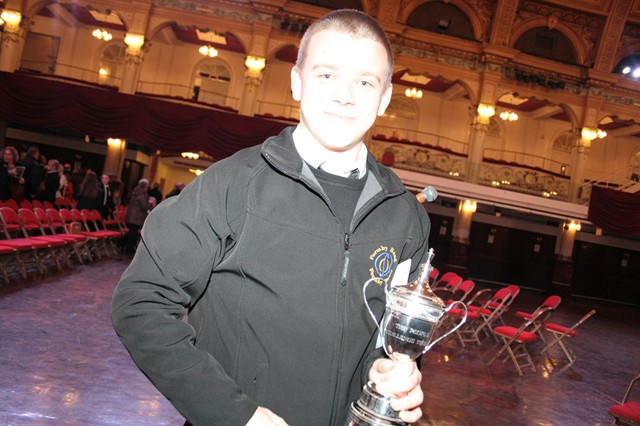 Back to the Finals for Formby

Foundation

Quantity as well as quality has been the underpinning foundation stone of banding prosperity in the North West Area for many years now - especially in Sections Two, Three and Four.
And even with such demanding set works, that well established quality still permeated its way through to the top with a host of excellently directed bands claiming their places at Cheltenham.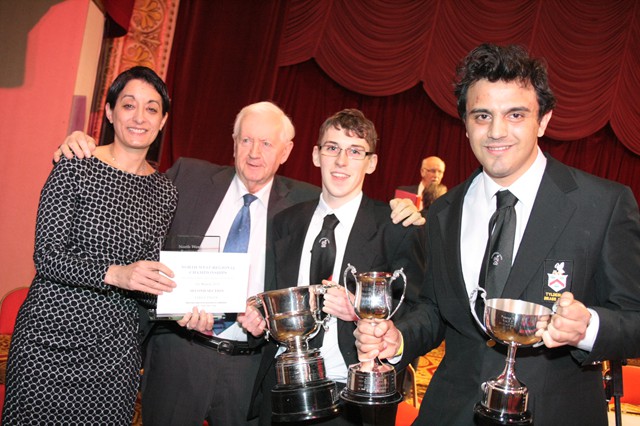 55 year wait over for Tyldesley in the Second Section

Formidable

Formby and Skelmersdale Prize will be a formidable duo in the Fourth Section (with Manx Youth very unlucky that the shift in numbers meant that only two bands got through), whilst it will take a classy band to top the all round excellence shown by Boarshurst Silver in winning the Third Section. Old Hall Brass is certainly an interesting band to listen out for, as is the solid sounding Blackpool Brass.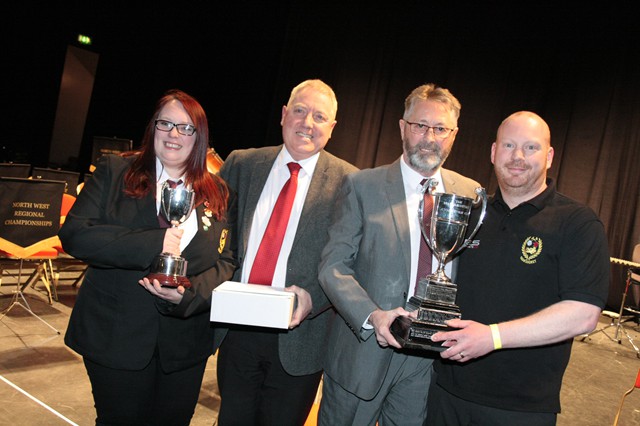 Boarshurst take the Third Section title in style

Almost 60 year wait

There may have been an eyebrow or two raised in the Second Section, but Tyldesley has waited close on 60 years to get to the Finals as Area champion so will want to make the most of their trip to Cheltenham in September, whilst the purposeful Eccles Borough will surely be one of the short priced bookies favourites.
In the First Section (which could surely accommodate at least a trio of extra bands down from the top flight), Roberts Bakery qualified in outstanding fashion, and alongside Freckleton, will pose a very serious challenge to any rivals.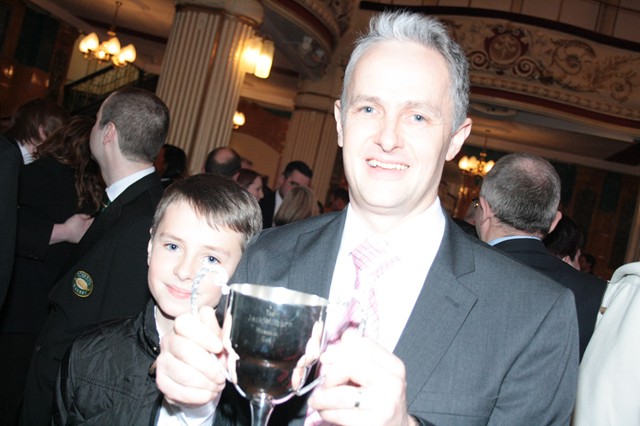 Happy man: Simon Stonehouse of Roberts Bakery

Encouraging

Meanwhile, it was also encouraging to see a number of young conductors leading bands in the various sections - and although the experienced Garry Cutt, Robert Taylor and Louise Hough claimed title honours, Simon Stonehouse and James Garlick also led their bands with such mature title winning authority.

New generation

Elsewhere, both up and down the prize lists, a new generation of talent is also breaking though with the likes of Gareth Brindle and Neil Samuel in the top section, Dave Collins, Mark Peacock, James Holt, John North, Jason Smith, Jonathan Davies, Matthew Ryan, Joshua Hughes and Adrian Howgate. And there are many more.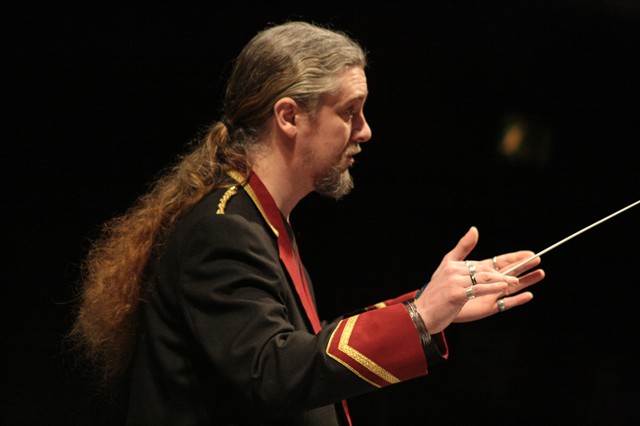 Old and new: John North of Old Hall Brass

It will need more than a railway line and a few flashy shopping malls for economic prosperity to take root away from the nation's capital city, and it will also take a few more successes at the National Finals in Cheltenham and London to show that to be true for brass banding in these parts too.
However, with a well run Area contest, a host of talented conductors and a growing number of high quality bands in the Second, Third and Fourth Sections, the North West powerhouse could be about ready to start generating a new era of long term brass band contesting prosperity.

Iwan Fox