Not all local eyes may be on this contesting venue on the weekend...

Whisper it quietly, but the contesting events at St George's Hall may not be the biggest battle for a London qualification spot taking place in Bradford this weekend.
Saturday lunchtime sees the local 'Bantams' football team lock horns with Reading for a place in the FA Cup semi final at Wembley Stadium, so if they do win, you suspect there may not be too many column inches in the local press on Monday morning dedicated to those who make it through to the Albert Hall….
Pig skin

That said, the outcome of a pig skin kicking contest won't be at the forefront of the minds of 58 bands putting the final touches to their preparation this week.
They will only be concerned that the various referees in the St George's Hall box don't make a pig's ear of deciding who gets to Kensington Gore or The Centaur Centre in Cheltenham.
This Area contest can provide its very own cup final atmosphere - and Sunday night in particular holds the promise of one heck of a top flight battle.

One supporter of a different team in the quarter finals...

With Black Dyke and Brighouse & Rastrick already pre-qualified, Yorkshire will send through two extra bands.
But which two - and which of the 13 rivals will head south in October as Yorkshire Champion has the making of a cracking climax not even a dramatic 90th minute penalty winner for Bradford City on Saturday can hope to better.
Passonate drama

Meanwhile, there will be no shortage of passionate drama on show in the other four sections either - with a welcome increase in numbers (up four this year) seeing two bands from each section able to book their race stalls at Cheltenham.
There should also be an added incentive for those flying the White Rose flag with Finals pride, after the class of 2014 returned home with only one podium finish to their name. It's not only Bradford City hoping to get their hands on some long overdue title winning silverware.
Plenty to look forward to

Plenty to look forward to then - with Peggy Tomlinson's hard working team running the two days of contesting with military precision - all fuelled by some of the best backstage grub you can fill a hungry belly with.
What is also encouraging is that the future prosperity of Yorkshire banding is also looking up - with at last one new band making their debuts and the Regional committee backing a 'Youth Adjudication' panel initiative with the Association of Brass Band Adjudicators.
How Bradford City would like to have that late penalty awarded to them by the refereeing version of David Read MBE…
As always, 4BR team will be on hand to bring you our live coverage, views, opinions and those all important results as soon as they are announced… (although perhaps not the football score)
---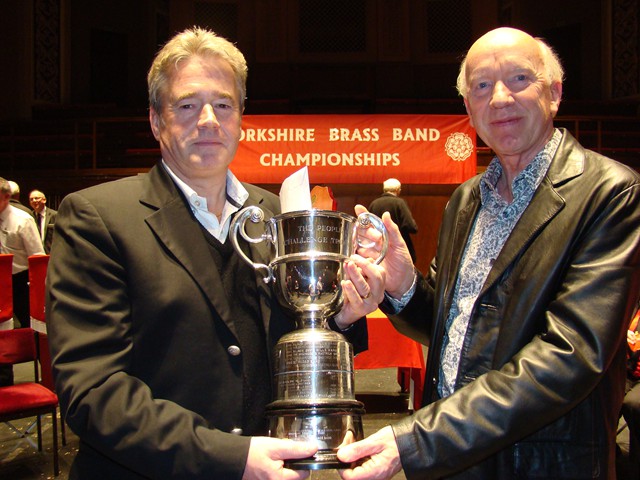 Can Brighouse & Rastrick make it two wins in a row?

Championship Section:
Test Piece: 'The Torchbearer' - Peter Graham
Sunday 8th March
Draw: 3.15pm
Commence: 5.00pm
Adjudicators: Nigel Boddice MBE & Dr. Graham O. Jones MBE
This is perhaps the one regional title that means more to those taking part than qualification to the National Finals itself.
At stake is the 'Yorkshire Champion' bragging rights - which just happen to come with the added bonus of a trip to the Albert Hall. And as any supporter of reigning champion Brighouse & Rastrick will let you know - even a Black Dyke 'Double' doesn't top that.
Pondashers though will tell you something completely different - and with the British Open and National Trophy already tucked safely in the Queensbury vaults, they will be looking to make it a 'Triple Crown' by reclaiming the title for the first time since 2012.
Not a two horse race

However, before everyone thinks this could just be a two horse race between a pair of historic local rivals, there are quite a few others more than capable of upsetting their best laid plans.
A resurgent Grimethorpe will be looking to brag here again for the first time since 2006 under Dr Robert Childs, whilst recent winners Carlton Main Frickley (2013) and Rothwell Temperance (2009) will be keen to return to London again.
Collective anxiety

Others will fancy their chances too - with the likes of Marsden and Hammonds decent each way bets for a top six finish, although it would be a major surprise if any of the other contenders (and Yorkshire like other regions has too many bands in its top section) can force their way into the London reckoning.
Plenty for the experienced pairing of Nigel Boddice MBE and Dr Graham O Jones MBE to ponder in the box then - especially if the bands start exhibiting the type of collective anxiety that blighted so many renditions of 'Torchbearer' in Blackpool.
Yorkshire's elite certainly enjoy a grand slugfest with each other to see who comes out on top, but they would never, ever contemplate coming off second best in comparison to their rivals from over the Pennines…
---
Who will win?

If Black Dyke repeats their National title winning form then everyone else could well be playing for second place.
However, Bradford hasn't been the happiest of hunting grounds of late, and if there is any sign of weakness rivals will pounce - led by a resurgent Grimethorpe and defending champion Brighouse & Rastrick.
Carlton Main Frickley, Rothwell Temperance and Hammonds Saltaire look to have the type of all round quality to once again to battle for the other qualification spot, with our dark horse of Marsden.
4BR Prediction:
1. Black Dyke*
2. Grimethorpe Colliery
3. Brighouse & Rastrick*
4. Carlton Main Frickley
5. Rothwell Temperance
6. Hammonds Saltaire
Dark Horse: Marsden Silver Prize
*pre-qualified
---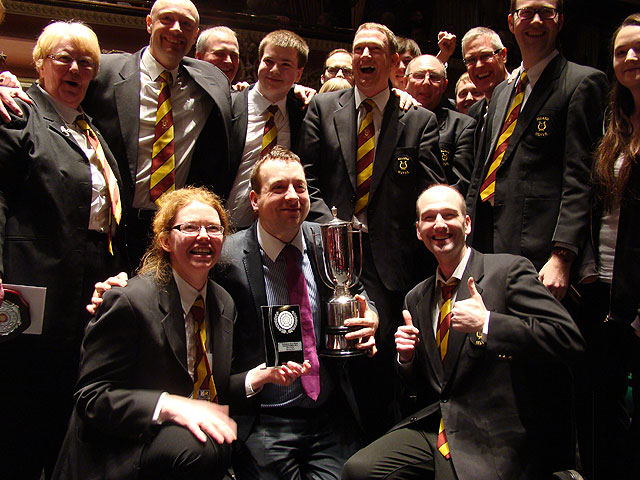 Can Elland go on and claim another Area title?

First Section:
Test Piece: 'A London Overture' - Philip Sparke
Saturday 7th March
Draw: 12.45pm
Commence: 2.30pm approx
Adjudicators: Nigel Boddice MBE & Dr. Graham O. Jones MBE
The First Section at Bradford is invariably a tense and evenly contested affair, with a number of evenly matched bands showcasing ambition and aspiration in equal measure.
However, they may need quite a bit more than that if they are to really make their mark on what has already proved to be a substantive test of musical and technical character with 'A London Overture'.
Expertly crafted

As adjudicator Michael Fowles pointed out in the North West Area in Blackpool last weekend, it is a piece that has been expertly crafted by Philip Sparke to inform MDs exactly what they need to do to perform it with a degree of Cheltenham qualification authority.
There is nothing hidden; no mystery, no Rosetta Stone to decipher: just transparent, but admittedly, very difficult hurdles to overcome - from nerve jangling solo cadenzas to precise ensemble balance.
Upped ante

It is also a piece that has upped the ante from last year's 'Cry of the Mountain' test – a work that certainly exposes the difference between bands with true Championship forming credentials and those with unrealistic top flight ambitions.
With last year's champion, City of Bradford about to find out just what elite Yorkshire banding is all about, there are a dozen contenders hoping (or dreaming) about joining them by catching the ear of the experienced judges in the box.
---
Who will win?
If there is a pre-contest favourite then it is surely Unite the Union (City of Sheffield), who will be looking to make it a Butlins/Bradford double after their impressive victory at Skegness earlier in the season.
Nothing though can be taken for granted on a piece such as this (it has had the ability to cause havoc ever since it was used at the European Championships in 1991), so they will have to be wary of being pushed all the way to Cheltenham by the likes of last year's runner-up Hatfield and the solid looking duo of Strata Brass and Cornerstone Brass.
Promoted Elland Silver will surely be full of confidence, whilst Clifton & Lightcliffe and our dark horse of Hedben Bridge may fancy their chances too.
4BR Prediction:
1. Unite the Union (City of Sheffield)
2. Hatfield Colliery
3. Strata Brass
4. Cornerstone Brass
5. Elland Silver
6. Clifton & Lightcliffe
Dark Horse: Hebden Bridge
---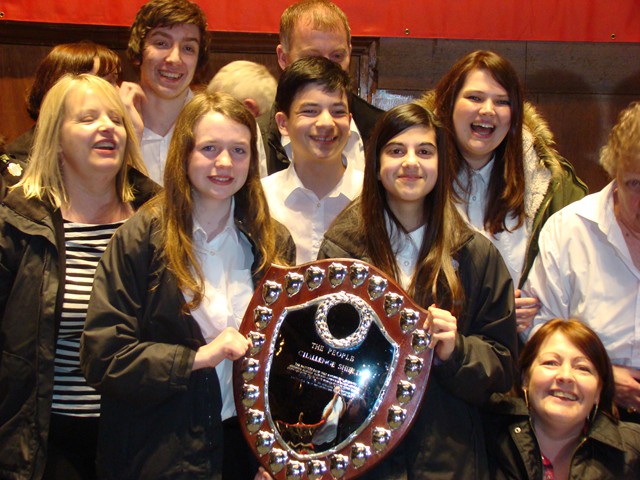 Will Dinnington be smiling this year in the Third Section?

Second Section:
Test Piece: 'Variations on Maccabeus' - Kevin Norbury
Sunday 8th March
Draw: 11.00am
Commence: 12.45pm
Adjudicators: Simone Rebello & Kevin Wadsworth
There is a tasty Championship Section aperitif to look forward to on Sunday afternoon, with 11 bands looking to see if they can become the 'conquering heroes' on Kevin Norbury's cleverly crafted 'Variations on Maccabeus'.
It certainly put the bands to the test in Blackpool last weekend, and it will most probably do the same here - with each of its variations packed with an almost forensic attention to detail and style.
Disguises

There were quite a few well (and not so well) disguised Yorkshire spies out in force at the Winter Gardens looking to pick up valuable hints from Simone Rebello on what she (with the experience Kevin Wadsworth) may be looking out for in the performances.
Not surprisingly, the importance of well balanced percussion colours and textures will play their part, but it was equally interesting to hear Simone talk about the need to bring an immediacy of musical character to each of the unfolding variations.
Those who take too long about it may not get a look in then…
---
Who will win?
There is an evenly matched looking field here - with no real out and out pre-contest bookies favourite.
With 2014 champion Elland promoted, last year's runner-up, Knottingley Silver will be looking to go one better and make a return trip to Cheltenham to see if they can improve on their midfield finish.
Early season run outs for Emley and Kippax saw them gain top six finishes at Butlins, whilst Chapletown enjoyed a decent return at the recent NEMBBA event.
Promoted Dinnington Colliery are a band back on the up, with Barnsley Brass and our dark horse of Dronfield Genquip looking like possible top six contenders.

4BR Prediction:
1. Kippax
2. Emley
3. Knottingley Silver
4. Chapletown
5. Dinnington Colliery
6. Barnsley Brass
Dark Horse: Dronfield Genquip
---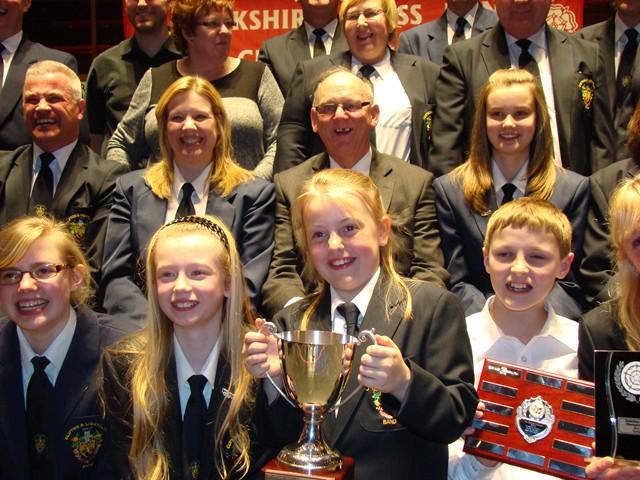 Can youth triumph again with Clifton?

Third Section:
Test Piece: 'Evolution, Five States of Change' - Philip Sparke
Saturday 7th March
Draw: 9.00am
Commence: 10.30am
Adjudicators: Leigh Baker & Dr. Robert Childs
The action in Bradford gets under way on Saturday morning with what looks to be a keenly contested Third Section.
Any band that thought Philip Sparke's set work would be well within their capabilities after hearing it at the National Youth Championships last April, will have soon found out, just like they did in Blackpool, that it's not: It's a gem all right, but one that is as hard and bright as an expertly crafted pendant brooch inlaid with five little diamonds.
Know better

The bands will also know that in Leigh Baker and Dr Robert Childs they will have two judges in the box who know better than most just what it takes to prepare and deliver a contest winning performance.
Anyone who thinks they may try and get away with a few ill conceived bits of camouflage will be found out.
---
Who will win?
Last year's qualifiers found it tough going at Cheltenham - coming home with midfield finishes to their names, so whoever gets through this time will want to do better.
Worsbrough Brass with the experienced John Roberts at the helm came third last year and will fancy their chances, especially given that the two bands that finished above them are now in the Second Section.
Slaithwaite and Crofton Silver also claimed top six finishes, and could well fight it out this time to see who joins them, whilst Clifton & Lightcliffe 'B' who made it to Cheltenham a year ago in the Fourth Section will also relish the opportunity to grab a return ticket.
Horbury Victoria though may well be the band to watch out for with the likes of Maltby Miners and our dark horses of Dodworth Colliery MW, who are due a good Area return.

4BR Prediction:
1. Worsbrough Brass
2. Slaithwaite
3. Horbury Victoria
4. Crofton Silver
5. Clifton & Lightcliffe B
6. Maltby Miners
Dark Horse: Dodworth Colliery MW
---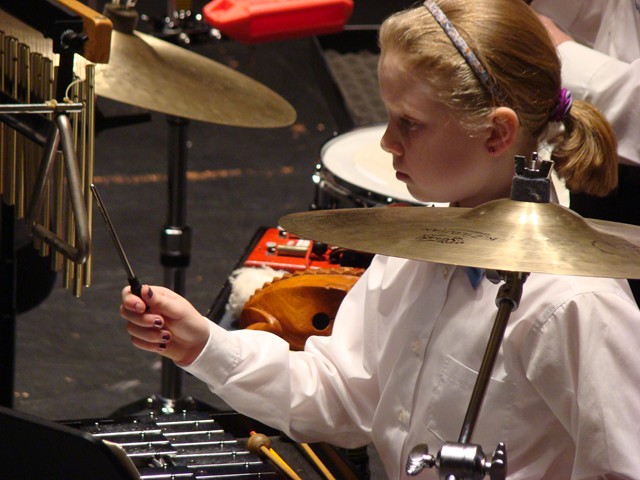 Time to ring in a new champion in the Fourth Section

Fourth Section:
Test Piece: 'An English Pastorale'- Dean Jones
Sunday 8th March
Draw: 8.00am
Commence: 9.00am
Adjudicators: Sandy Smith & David Thornton
The 11 Fourth Section bands should enjoy finding their way through a stylistically tricky 'An English Pastorale' on Sunday morning.
It's a fine work that rewards detailed preparation, adherence to good brass band basics and the MDs ability to shape the music with a careful, not carefree hand. Each of the movements (including the noble sounding opening) asks questions of soloists and ensemble alike, so plenty of opportunity to shine for those with a touch of confidence about themselves.
Who will get it right?

Sandy Smith and David Thornton are the men charged with picking the two qualifiers for Cheltenham, but it will also be interesting find out what the four youngsters who are part of the Youth Adjudication Panel initiative between the Yorkshire Area Committee and ABBA make of things too.
We wonder who will get it right then….
It's also good to welcome some new faces to the contesting stage this year, with City of Bradford's 'B' Band, BD1 Brass making their début alongside Loxley Silver, whilst Foden's star Helen Williams swaps flugel for baton to lead Huddersfield & Ripponden.
---
Who will win?
Rockingham made it through to Cheltenham last and came a fine fourth, so should be one of the favourites to return if they have built on that form, whilst BD1 will be determined to start off their contesting career with a bang.

Gavin Somerset will just have time on his hands to head from the press box to lead the competitive Oughtibridge, with the likes of Thurcroft Welfare, Friendly Band (Sowerby Bridge) and Lofthouse 2000 pushing them hard for a podium finish.
Our dark horse is Huddersfield & Ripponden
4BR Prediction:
1. BD1 Brass
2. Rockingham
3. Oughtibridge
4. Thurcroft Welfare
5. Friendly Band (Sowerby Bridge)
6. Lofthouse 2000
Dark Horse: Huddersfield & Ripponden