Best in class: Virtuosi GUS wih their Midlands Area silverware

There were too many average contenders, a depressing utilitarian venue, poor judging and an atmosphere of rabid competitive rivalry on display in pursuit of a huge old silver cup in the Midlands on the weekend.
Oh - and someone trying to poison their rivals.
That's Crufts at the NEC in Birmingham for you...
Dr Crippen

Thankfully, the welcoming atmosphere provided by the Midlands Area Committee and staff at the Civic Hall and Nicholas Chamberlaine Technology College a few miles up the road in Bedworth meant that there were also some pretty impressive winners, insightful judging and friendly rivalry on show too.
And whilst competitive pooch pampering in pursuit of various section trophies may bring out the worst in some people, thankfully there was no sign of a brass band version of a canine Dr Crippen either: The tasty bacon butties were excellent.
In fact, the Midlands Regional Championship was a cracking contesting occasion all round.
Excellent job

Lesley Bentley and her team did an excellent job managing 76 eager contenders at venues that did their job splendidly; with the Civic Hall in particular a surprisingly good acoustic for a brass band contest, and the Technology College also providing excellent facilities.
Pedigree form

Musically, things ran somewhat to pedigree form: Virtuosi GUS and Desford giving best in breed performances to get to the Albert Hall, despite the occasional accidental whimper of pain along the way in what became a clear cut battle for the ornate Midlands Championship Section trophy.
Both bands have had their inconsistencies of late, but there was compelling, classy evidence on show that the duo is growing in confidence under their talented young conductors, Adam Cooke and Tom Davoren.
They certainly took a different musical approach from each other on this occasion (and had the playing resources to do it around the stands compared to their rivals), but the end results were very much the same, with interpretations of character, style and substantive quality.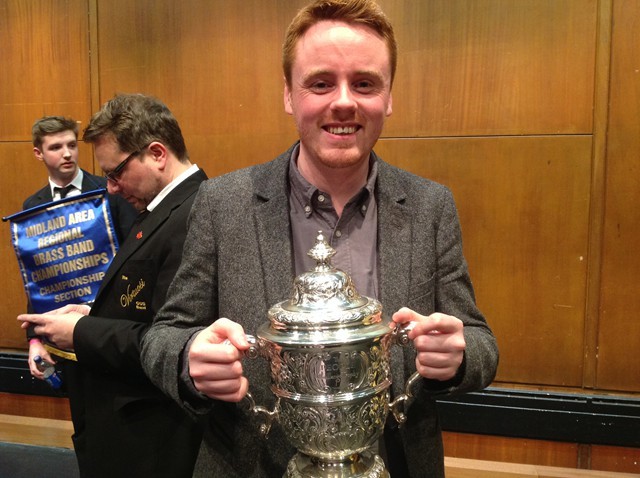 Talented Torchbearer: Virtuosi GUS MD, Adam Cooke

Default error setting

However, behind them came a host of variable renditions stamped through with what is fast becoming the default error setting on 'Torchbearer'; sloppy ensemble tuning, individual nerves and puzzling tempo choices.
Rather predictably, the lack of consistency blighted the majority of their chances - although Jaguar Land Rover and Ratby Co-operative showed that they are bands that have the overall quality linked to the tight leash of their owner's musical direction to make Virtuosi GUS and Desford work hard for their trip to Kensington.
Pack mark

The rest of the 12 band field will have to take long, hard look at themselves though; producing pretty average playing on a test piece that really should be within the capabilities of ensembles with realistic top section ambitions.
Paul Holland's subconscious canine inspired stage remark that those at the 'bottom of the pack' could benefit from competing in the First Section was bold, brave and very, very accurate.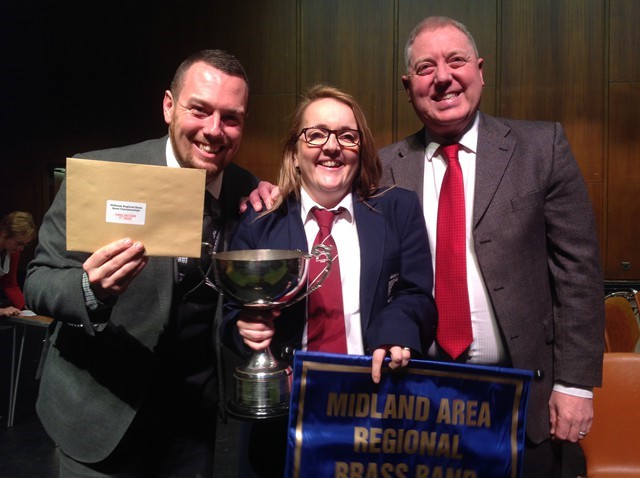 All smiles for classy Jackfield in winning the First Section

Classy Jackfield

That was further highlighted with the quality of the qualifying performances in the First Section itself, with Jackfield Elcock Reisen, directed by Simon Platford, producing a classy rendition of 'A London Overture' that certainly had the Pavlovian memory hallmarks of recent top flight experience etched though it from start to finish.
Meanwhile, Gresley Colliery joined them at Cheltenham with a rendition that bubbled along with the joyful eagerness of a Springer Spaniel, whilst Shirley nipped in ahead of some inconsistent rivals to book their place.
Class apart

The top two qualifiers though were a class apart - bands that sounded as if they could bridge the yawning chasm that now separates solid First Section outfits (on this evidence at least) and the true competitive levels of the Championship Section. The rest seemed to be varying distances away - many much closer to Second Section reality than top flight fantasy.
As both judge's John Doyle and Mike Kilroy expertly made clear - the contesting basics of cohesive tuning, ensemble balance and coherent dynamics should all be in place at this level ('That should be a given' as John later told 4BR) - with the ability to showcase expression, interpretation and musicality the additional factors that separate the best from the rest. The reality on this occasion (as it has been in other Areas) was very different.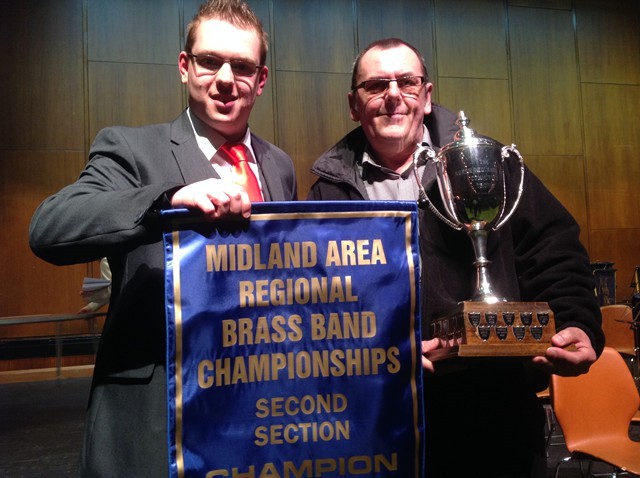 The Carlton Club: A return to title winning ways for Carlton Brass

Second Section key

The key to future Midlands competitive success may well lie in the Second Section; an almost forgotten level of progressive contesting development in the UK.
Here, just a dozen hard working contenders tackled a difficult set work (there were 17 in the First Section, 18 in the Third and 17 in the Fourth) with varying degrees of success.
Well led

However, the best were bold, well led and confident - especially the top half dozen finishers and the winners, Carlton Brass in particular. It was a contest that took time to flourish, but when it did, the likes of fellow qualifiers Rushden and the other top six finishers displayed impressive levels of solid competitive competence.
As John Berryman pointed out - at this level they were looking for bands that can master the basics of technique, balance and intonation. The ephemeral artistic stuff is an added bonus.
If the Midlands Committee are able to shift the numbers around a bit, then perhaps the sections above the Second could become more intensive breeding grounds for National level success.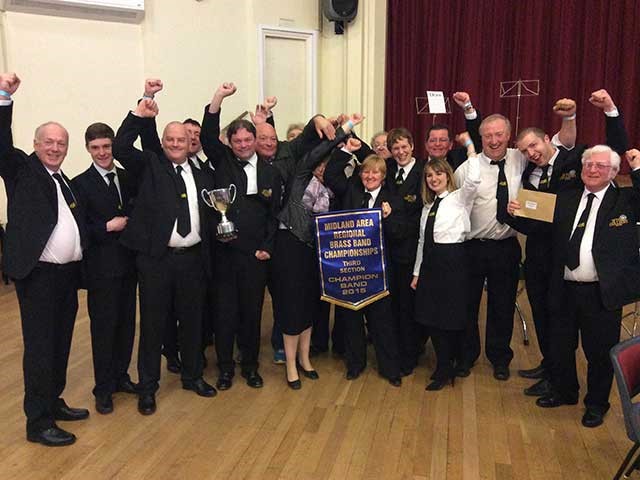 More silverware for Ifton as they claimed the Third Section title

Competitive contenders

It's not such an obvious problem at the moment in the Third and Fourth Sections, which on this evidence will send two sets of highly competitive contenders to the Finals.
Ifton Colliery, Foss Dyke and Hucknall & Linby will be well worth a fiver each-way wager, whilst Cubbington (who won off the number 1 draw, minus two players who got lost in the way to the contest) Pleasley Colliery Welfare and Porthywaen, should entice punters to place a few bob on the nose come Cheltenham. There was some fine playing and excellent conducting on show on both days at the Technology College.
Cautionary sniff

Thanks to a busy regional contesting calendar, these bands compete regularly against each other, with the result that the Midlands has a host of solid, well led ensembles at grass roots level - one that can surely be further enhanced in quality with an intelligent bit of tinkering around the promotion and relegation edges.
That though may have to wait for another day - but as long as there remains such a warm welcome in Bedworth, with its excellent facilities, great mix of judges and that atmosphere of friendly rivalry, you won't have to worry too much about giving the food a cautionary sniff before eating it.
Iwan Fox