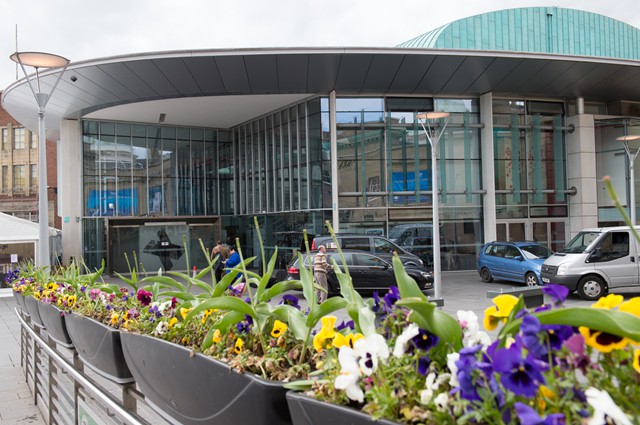 Scottish banding is starting to bloom at last in Perth

Forget that political result for a minute. What a difference a year can make.
Lessons learnt from the hosting of a taxing European Championship, a vibrant Scottish Open and Youth events, new leadership at SBBA with internal squabbles put to one side, and substantive signs of their much lauded long term youth development plans finally starting to blossom.
It's not just the politicians in Holyrood who are celebrating new found powers.
Healthier look

There's a healthier looking glow about Scottish banding at the moment than has been apparent for some time - even though those fine domestic improvements have not quite yet been translated into contesting success across the borders of Hadrian's Wall.
However, unlike many of the famous pyrrhic victories of Scottish history (Archie Gemmill against Holland in 1978, or even a possible win in the Calcutta Cup match at Twickenham this weekend) there is also a feeling of growing long term optimism about the competitive future of Scottish representatives at major banding events.
Transformed

The grass roots Fourth Section has been transformed thanks to clever, innovative thinking (there are 16 competitors taking to the stage), more and more individual bands are being inspired by ambitious conductors and good organisation, and at the top level, the main contenders are able to attract the likes of Allan Withington, Prof Nicholas Childs and Philip McCann to take them into battle.
That's a bit like the Old Firm teams being managed by Jose Mourinho and Pep Guardiola, with Aberdeen getting in Carlo Ancelotti.
Aim

Now the aim is surely to improve on the nation's lamentable record of National triumphs at London and Cheltenham - with just three wins in total since 1992.
It's a record that hasn't really shown signs as yet of improving (despite some bad luck), with midfield finishes once more at the Albert Hall, and just one top six finish (Dunaskin Doon coming runner up at the Third Section) at Cheltenham last year.
The Scots have always travelled with optimism to any major competitions (even the Cricket World Cup), but for the first time in a generation the signs are that they may be booking their B&B accommodation to last longer than a first round knockout.
Once again, 4BR will be in Perth to bring you our live comments and opinions, views and all those important results (although maybe not the outcome of the Calcutta Cup).
---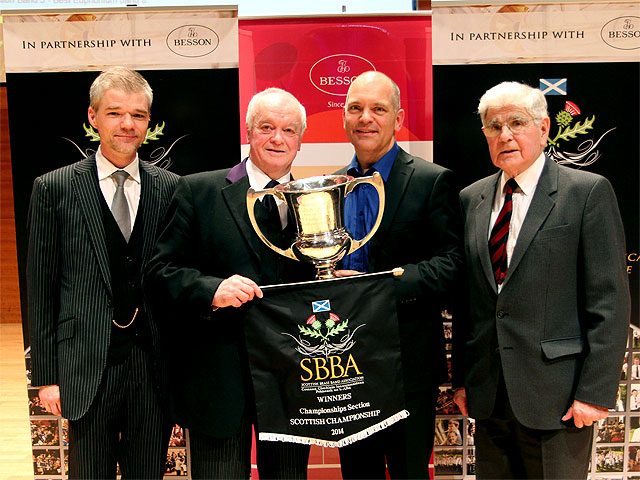 Will Co-operative Funeralcare win again?

Championship Section:
Perth Concert Hall
Sunday 15th March

Draw: 12 noon
Start: After First Section results
Adjudicators: Stephen Roberts & Sandy Smith
It would be a major surprise if the twin headed stranglehold of domestic supremacy that has see-sawed between defending champion Co-operative Funeralcare and Whitburn doesn't continue for at least one more year.
You have to go back to 2007 for the last time another band claimed the Hanneford Jubilee Trophy and the Regional Challenge Cup - and with the two bruisers bringing in some notable outside conducting assistance, it would appear they are in no mood to let anyone else in on what has become something of a private battle in recent years.
Haggis mix

However, there is a touch of added spice in the old conducting haggis mix, with both Allan Withington and Prof Nicholas Childs failing to add to their list of Area wins with Foden's and Black Dyke respectively, whilst Philip McCann, leads Kirkintilloch, fresh from his triumph with Carlton Main at Bradford.
One thing is for certain then - an expectant audience (with Stephen Roberts and Sandy Smith in the box) will get three very different interpretations on 'The Torchbearer' to compare and contrast as they clash to gain not just domestic glory, but the ticket to represent the nation at the Europeans in Lille in 2016.
And if they don't like any of that trio, there's always the likes of a confident Dalmellington under Richard Evans (who came tantalisingly close to pipping Whitburn to a qualification place last year) and the improving Clackmannan District, Kirkintilloch Kelvin and Kingdom Brass.
Nervous anxiety

Peter Graham may be something of a local lad, but his test piece won't favour any bands that can't get top flight test piece requirements right - especially the innocuous looking opening, which has been a minefield of nervous anxiety around the country so far.
However, any band that can sweep up the impressive list of individual solo medals that are presented here should be confident of being able to head to Kensington in October.
---
Who will win?
It may sound a bit predictable, but on paper it looks like another battle between Co-operative Funeralcare and Whitburn, with Kirkintilloch and Dalmellington looking to sneak onto the podium.
Much will depend on the quality of the soloists on show of course, but it may just be Whitburn's year this time around if they can build on the confidence of a fine Scottish Open victory over the their rivals.
With Kirkintilloch and Dalmellington close behind, the rest of the top six may just be taken up by Kirkintilloch Kelvin, Kingdom Brass and our dark horse of Bon Accord.

4BR Prediction:
1. Whitburn
2. Co-operative Funeralcare
3. Kirkintilloch
4. Dalmellington
5. Kirkintilloch Kelvin
6. Kingdom Brass
Dark Horse: Bon Accord
---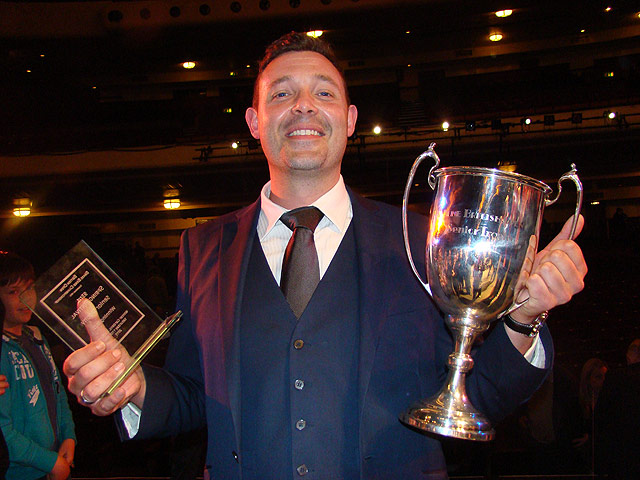 Can Lee Skipsey lead Newtongrange to more success this weekend?

First Section:
Perth Concert Hall
Sunday 15th March

Pre draw:
Start: 10.00am
Adjudicators: Mark Wilkinson & Leigh Baker
The Scots have never quite got the measure of the First Section ever since it came into being at the London Finals in 1992.
Ever since they have sent solid looking representatives who have come back empty handed (and last year they came 14th & 17th), so it's about time that changed - and with the look of some of these contenders, it may well occur this time around.
Ironic touch

It would be a touch ironic though after all that time that the qualifiers get to Cheltenham on a piece that has a fleeting capital city inspirational link to John Ireland's 'Comedy' with its variant 'Piccadilly' motifs.
Less fleeting are the treacherous quartet of opening cadenzas which have already played havoc in Blackpool, Bradford and Bedworth, so hopefully we will get to hear commanding efforts rather than nervous ones (with in tune hand over links) in Perth.
Team work

However, the road to Cheltenham won't just be open to those who can boast some tasty sounding soloists, as the ensemble work in the score is detailed, precise and very transparent. To be successful on 'A London Overture' takes considerable team work as well as individual inspiration.
Mark Wilkinson and Leigh Baker will hopefully be able to enjoy 10 fine performances in the box - as on paper are some pretty decent looking outfits under a batch of ambitious young conductors. Not many bands have emerged unscathed from this one so far though.
---
Who will win?
This is such a demanding test of nerve, technique and musical character, so whoever gets through will have deserved it.
It would appear that it could be a battle for glory between Newtongrange Silver and Unison Kinneil, with Bathgate and Tullis Russell Mills snapping at their heels, although Johntone Silver, Bo'ness & Carriden and our dark horse of Dalkeith & Monktonhall may have something to say about that.
4BR Prediction:
1. Newtongrange Silver
2. Unison Kinneil
3. Bathgate
4. Tullis Russell Mills
5. Johnstone Silver
6. Bo'ness & Carriden
Dark Horse: Dalkeith & Monktonhall
---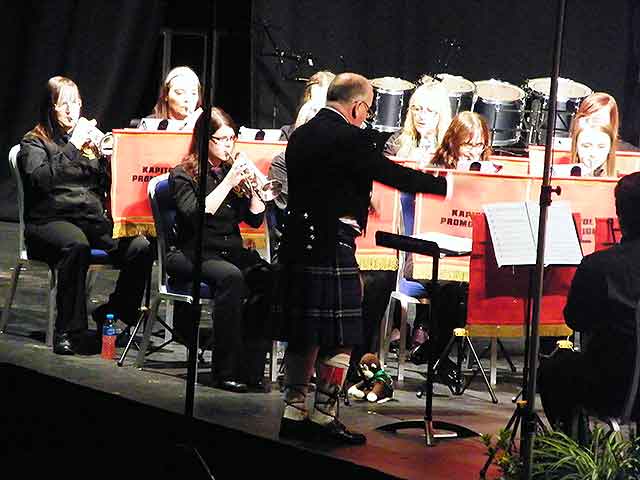 Can Tullis Russell return to Cheltenham again?

Second Section:
Perth Concert Hall
Saturday 14th March

Pre draw:
Start: Starts after Third Section
Adjudicators: Stephen Roberts & Sandy Smith
The Second Section has perhaps produced the most interesting contests of the Area series so far this year - thanks to a clever bit of writing on a very familiar Handel theme from 1746.
Propaganda

That tune may be a matter of some historical ill feeling in these parts - celebrating as it does the triumph of the Duke of Cumberland as the 'conquering hero' at the infamous Battle of Culloden, but at least Kevin Norbury's test piece isn't a deliberate bit of royalist propaganda masked as a triumphal choral oratorio - although it is still very enjoyable.
Devil

It asks question right from the start (a big old chord reminiscent of 'Devil and the Deep Blue Sea') with each of the four variations asking searching questions of style - from the twin elements of the 'Allegretto scherzando' of Variation 1, though the transformation of the 'Larghetto quasi chorale' in Variation 2, to the whimsical waltz of Variation 3 and the all embracing Baroque inspired Variation 4 and coda.
Tempos (especially in the final fugato section), tuning and dynamics (throughout) have been tripping up the bands so far, so plenty for them to think about and for Stephen Roberts and Sandy Smith to compare and contrast in the box.
---
Who will win?
A tough one to call, but we think that Arbroath Instrumental could well be the band to beat after just missing out last year, with the newly promoted Tullis Russell Mills Intermediate joining them in Cheltenham.
It should be a cracking battle though, with the likes of promoted Dunaskin Doon, Shotts St Patrick's, St Ronan's and Jedforest Instrumental close on their heels. Our dark horse is Kingdom Brass 'B'.
4BR Prediction:
1. Arbroath Instrumental
2. Tullis Russell Mills Intermediate
3. Dunaskin Doon
4. Shotts St Patrick's
5. St Ronan's
6. Jedforest Instrumental
Dark Horse: Kingdon Brass 'B'
---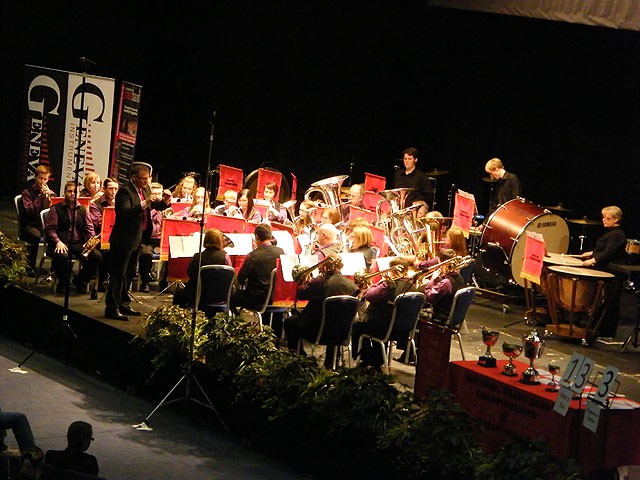 Can Barrhead return to Cheltenham for the second time in three years?

Third Section:
Perth Concert Hall
Saturday 14th March

Pre draw:
Start: 9.30am
Adjudicators: Archie Hutchison & Leigh Baker
Hopefully it will be a question of comparing quality rather than quantity in the Third Section for adjudicators Archie Hutchison and Leigh Baker on Philip Sparke's expertly crafted 'Evolution - Five States of Change'.
Elements

It's been a set work that has brought the best out of bands around the country so far, with its vibrant colour and bold changes in style and tempo that capture the different elements of meditation, sorrow, fear, anger and joy, also capturing the imagination of both MDs and players alike.
Cracking test

And enjoyable as it is to perform, it is also a cracking test of brass band contesting basics too - with the most successful bands sticking closely to the markings and direction in the score.
Mr Sparke knows what he wants to portray and how to do it, so flights of Chinese Wu Xing fancy should be left to the philosophy undergraduates at the nearby university.
---
Who will win?
Another hard one to call - especially as the eight bands that will take to the stage have a well match look about them.
That said, Scottish Challenge Cup champion Renfrew Burgh will surely be confident of making it a double under MD Mark Good, whilst Barrhead Burgh will want to go one better than last year and claim their place at Cheltenham.
Then it could be any one from six, with the likes of Campbeltown Brass and Tayport Instrumental in with a podium finish shout ahead of Irvine & Dreghorn, Dumfries Town. Our twin dark horses are Selkirk Silver and Langholm Town.
4BR Prediction:
1. Renfrew Burgh
2. Barrhead Burgh
3. Campbeltown Brass
4. Tayport Instrumental
5. Irvine & Dreghorn
6. Dumfries Town
Dark Horses: Selkirk Silver and Langholm Town
---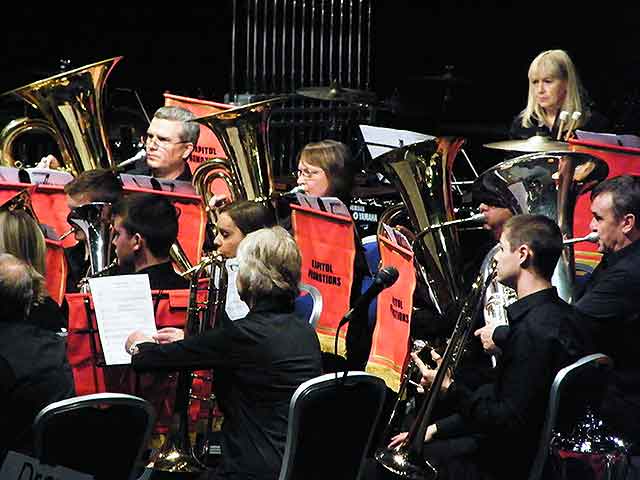 Which bands will follow Callander's lead to Cheltenham this year?

Fourth Section:
Perth Concert Hall
Saturday 14th March
Pre-drawn:
Start: Starts after the conclusion of the Second Section
Adjudicators: Mark Wilkinson & Archie Hutchison
The Scottish Brass Band Association deserves a great deal of credit for the splendid line up of 16 bands that take to the stage in the Fourth Section this year.
Some smart, inclusive thinking over the past couple of years has paid off, and now Scotland can boast more entry level senior competitors than Yorkshire and Wales and just a few behind the likes of the North West. It's a very fine achievement.
Hopefully it will also be a question of quality rather than quantity in the years to come - with Scotland needing to start making a regular mark on the National stage at this level (last year's qualifiers came 13th & 15th)
The well chosen test piece will certainly help - although it may be played a little through gritted teeth by those who believe that the sublime beauty of the Scottish highlands is more than a match for the pretty pastoral vistas of rural England in Dean Jones' neatly crafted work.
---
Who will win?
This will take some doing - but we think it could be Whitburn Heartlands that lead the way to Cheltenham followed by Highland Brass.
Then it's all to play for in the race for the top six places, with our picks of Bon Accord Silver 'B', Dundee Instrumental, Newland Concert, Creetown Silver and our dark horse, Penicuik Silver.
And if we get those in the same order as the judges we will be putting the mortgage money on the lottery numbers on Saturday night.
4BR Prediction:
1. Whitburn Heartlands
2. Highland Brass
3. Bon Accord Silver B
4. Dundee Instrumental
5. Newland Concert
6. Creetown Silver
Dark Horse: Penicuik Silver