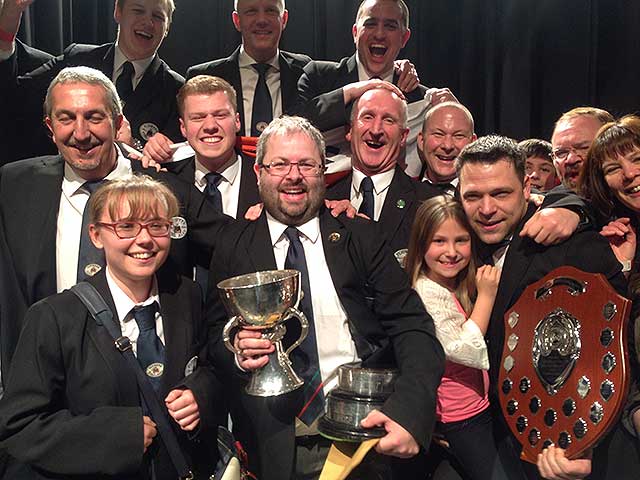 Smile and sighs of success for Flowers this year

Torquay in the Spring may well be a lovely place to visit, but it was Cheltenham and London in the Autumn that the 79 competitors at the Riviera Centre had set their contesting hearts on reaching.
As a result, eleven hard working secretaries have spent the last week or so trying to book reasonably priced hotel accommodation as their bands emerged from two days of keen domestic battle with National Final places to their names, while the rest will have looked back with memories of qualification opportunities missed, lost and perhaps even denied.
Cynic

It would though take a cynic to suggest that Flowers were not worthy top section champions once again, or that Roche Brass, AW Parker (Drybrook), Soundhouse Brass and Pillowell Silver also deserved to hoist their winner's banners on high in celebrating their section victories.
In fact, it would have taken a cold hearted misanthrope to have come up with any coherent argument to sneeringly infer that Camborne, Yeovil Town, Wotton under Edge, Camborne Junior Contesting, Porthleven and Totnes didn't deserve to join them at the Finals either.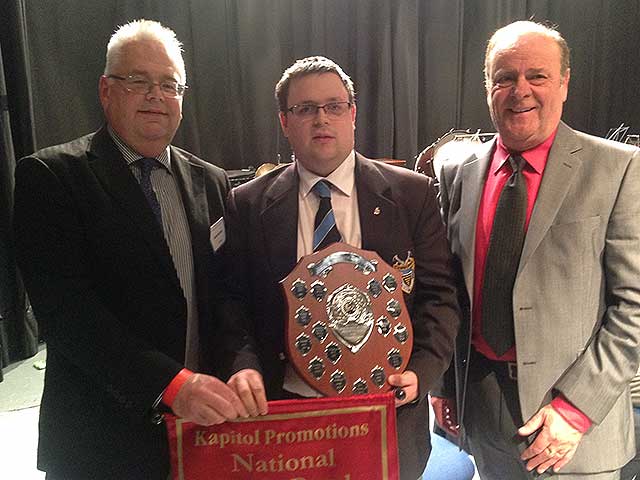 Inspired to get to London: Camborne took the top flight runner-up spot

The West of England Championship doesn't seem to attract those sorts of people:

Disappointment is usually met with a shrug of the shoulders and a wry smile of resignation before a warm handshake is proffered to congratulate success.
So as Flowers celebrated their fourth straight Championship Section victory on Saturday evening in the bar, those very same rivals could look back on an outcome that brokered little argument, despite Paul Holland's band not playing at their very best.
Inspired

However, they still displayed enough quality to repel the challenge of an inspired Camborne, while the rest of the field somewhat rather fell over the 'Torchbearer' finishing line: Those opponent's congratulations were still accepted with a slight sigh of relief though.
Laxity

Flowers will know that they won't be able to get away with such unforced laxity come the British Open, whilst Camborne will head to Blackpool as a decent outside bet on the taxing exotica offered by 'Arabian Nights'.
Behind them, encouraging signs (although perhaps not for ardent Flowers supporters) that a number of bands are upping their game to ensure future top flight battles do not become over-predictable.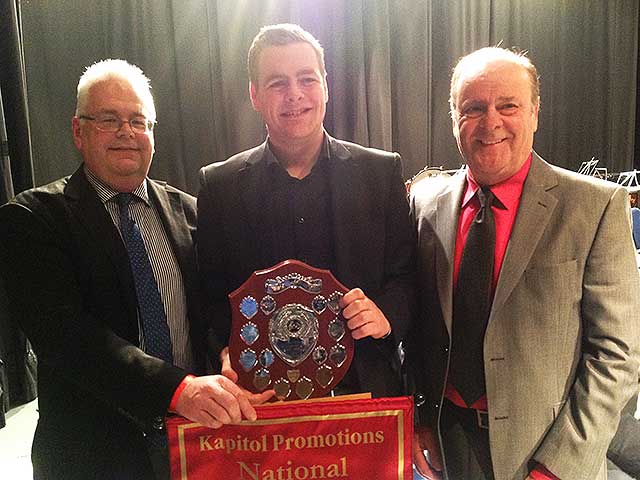 One of a growing number: Filton Concert ended third

The years of the 'Torquay Curse' may be at an end, but the potential list of possible future winners is growing - including Woodfalls, who had one of those 'bad contesting days' that everyone has to endure now and again: They will be a different kettle of fish come the Grand Shield.
First Section carbon copy

It was almost a carbon copy outcome in the First Section: Roche Brass under Garry Cutt delivering perhaps the best performance of 'A London Overture' to be heard in the entire Regional series, whilst the rekindled musical spirit of Yeovil Town saw them secure a memorable runner-up spot.
Unfortunately, there were also a number of considerably less memorable renditions in the top two levels of competition - and on Philip Sparke's test piece in particular:

The Area is not immune to having too many bands ill equipped to perform in the sections they are in.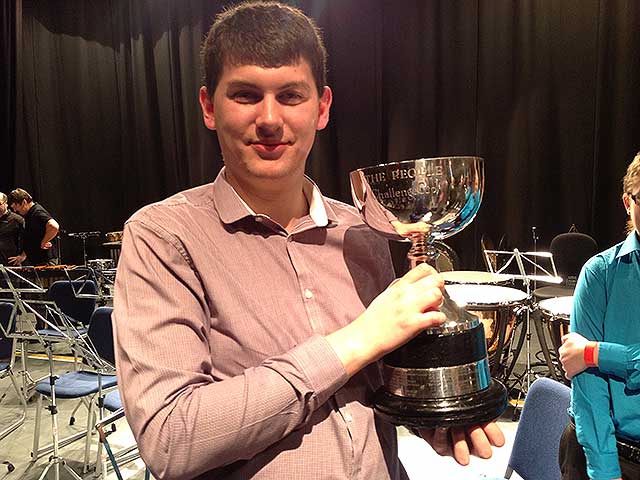 Mature leadership from AW Parker (Drybrook) MD Josh Ruck

Re-alignment may be more difficult here given the numbers, but tweaking is needed, and needed urgently: Some of the playing was depressingly sub standard.
Variability

Variability (although of a less extreme kind) was also on display in the Second Section, where pre-contest favourite AW Parker (Drybrook) teetered precariously on the limit as their young MD Josh Ruck maturely steered them away from possible self implosion to take the title ahead of a fine runner-up in Wotton under Edge.
Youthful screams

However, the wonderful sight of Soundhouse Brass players celebrating in stunned disbelief after winning the Third Section title (not because they didn't feel they had played well enough, but in recalling that at Christmas they were struggling to fill empty seats in rehearsals), was one of the highlights of the entire weekend.
So too the unmistakable sound of the youthful scream of delight from the players of Camborne Junior Contesting Band, as they emulated their senior counterparts by booking their National Finals place.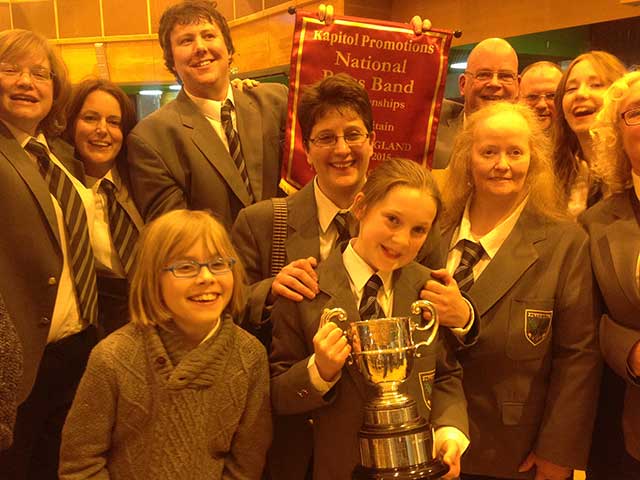 Not off colour and the best in the Fourth: Pillowell Silver celebrate their win

And as always, the Fourth Section was a contest to enjoy from first contender until last; providing a host of well worked renditions of 'An English Pastorale' topped by a trio of classy performances from champions Pillowell Silver and fellow qualifiers, Porthleven Town and Totnes.
Congratulations

The almost limitless supply of talented young players packed into the ranks makes this a competition to savour: Any congratulations should go to each of the 21 bands that took part.
With all this vibrant contesting going on, it was perhaps easy to overlook the fine work carried out by the Regional Council team led by Sue Oldfield and her experienced volunteers such as Fran Calver, who was presented with a huge bouquet to celebrate her many years of indefatigable service.
Excellent judges

It also saw them invite an excellent group of adjudicators in Roger Webster, David Hirst, Michael Fowles and Graham O Jones, who gave clearly defined, no nonsense pre-results remarks that told the audience just what they were looking for on each test piece and who had given it to them.
All that, and on this occasion the Regional Council also had to make the difficult decision of disqualifying one competitor for a rules infringement: Even that was met by the band involved with a wry smile of disappointed acceptance.
Winning, losing or just being denied; the West of England Regional Championship had it all this year - and everyone involved deserves to be congratulated for that.
Iwan Fox