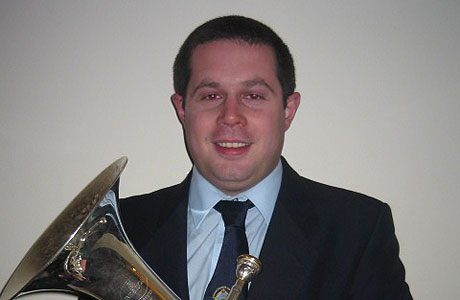 Back playing...

Malcolm Wood: Hi Rob, it's good to catch up once again. You returned to one of your former bands Fairey last year - is it good to be back?
Rob Richardson: It's great to be back playing with Fairey after a ten year gap, especially at a time when they are playing so well with such a committed team in place - as was shown with the recent Area win at Blackpool.
On a personal level, it's just great for me to be playing full-time again after not being able to commit to doing so for a good number of years.
---
Malcolm Wood: You've had some time away from top flight banding, so how did the opportunity to rejoin Fairey come about?
Rob Richardson: After working in London in the corporate world for a while, I decided to retrain as a music teacher in 2013, so I moved to Manchester to study at the RNCM and Manchester Metropolitan University.
I initially held off from starting to play full-time again due to the demands of my course and new career, but last summer the opportunity to join Fairey came about and I couldn't resist!
I'm now working in a demanding job at a fantastic school, but it does allow me more free time and I've recently started seriously composing and arranging.
I'm building up solo, teaching and conducting work through my association with Sterling Instruments, and I love playing with the band despite the hours spent on the M62 queuing in traffic!
---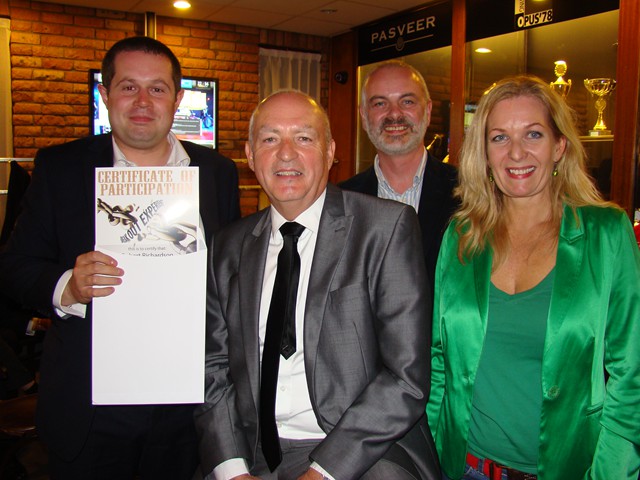 Learning from the best - with Allan Withington

Malcolm Wood: You've been fortunate to have played under many of the banding world's finest conductors - including the two men who are pushing Fairey forward in Garry Cutt and Tom Davoren.
How much are you and the band enjoying working with the duo?
Rob Richardson: Immensely. I feel Fairey has one of the most enviable conducting teams in banding.
Garry is a real maestro and Tom is absolutely fantastic. I've loved working with both of them in band from my very first rehearsals. Both have amazing musical ears and a desire to bring out the detail in the music.
I like the fact that they employ the concept of never having any 'dead runs', i.e. playing that does not build on what has been covered and rehearsed during practice time.

This work ethic is one I particularly think is going to benefit the band's performances greatly.
---
Malcolm Wood: These must be very exciting times then for Fairey?
Rob Richardson: Extremely. There is a great atmosphere in the band room and every member is committed to gaining success at major contests. Everything we now do has such a sense of purpose.
There is so much quality around the stands and an excellent mix of young talent and experienced 'older hands' which make for a great team spirit.

There is a confidence and a touch of the old Fairey 'swagger' about the place again.
---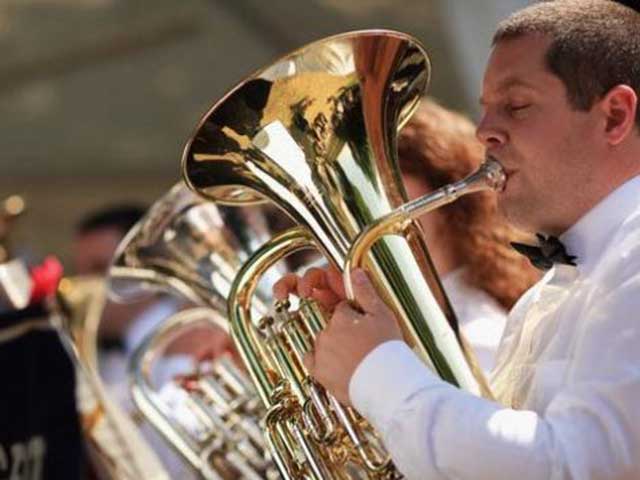 Keeping his hand in...

Malcolm Wood: Your own banding CV lists Black Dyke, Foden's and YBS – but where did you start your own banding baritone career?
Rob Richardson: I actually played cornet until the age of about 13, when I changed to baritone as I couldn't reach the high notes easily!
I started in the Kirkintilloch Junior Band, but shortly after changing to baritone, joined the senior band - quite a jump from Fourth to Championship Section, but it was a useful baptism of fire as I had to up my game quickly.
The encouragement and advice I received at Kirkintilloch from my first teacher Willie Tennant and the likes Allan Ramsay and Frank Renton has stuck with me ever since, and I'll always be grateful for the support they gave me.
---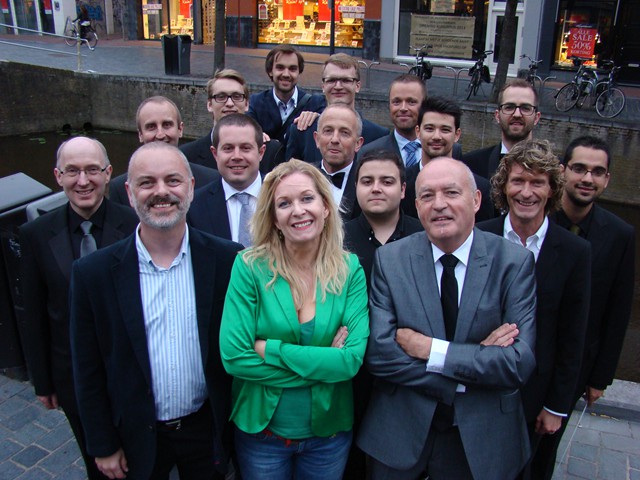 A new international conducting generation

Malcolm Wood: You've just become an endorsee of Sterling Instruments, joining a stable that includes David Thornton and Glyn Williams: How did this come about?
Rob Richardson: For me, the Sterling is the best instrument I've played and I'm looking forward to the future working with the company.
I had always played band instruments in the past, but when I retrained I had to finally purchase my own, so I used a recording session in London (with a mixture of session and orchestral players as well as brass band musicians) to test a number of instruments out.
After a pretty exhaustive process it was the Sterling for me. It's an extremely responsive instrument and the sound it produces is wonderful. I was pleased to be asked to endorse an instrument whose quality I genuinely believe in.
---
Malcolm Wood: You've done some work within the banding media in the past and also judged the Scottish Challenge Shield in Perth.

Is this a career path you wish to expand on in the future - and has it surprised you?
Rob Richardson: I would love to be able to do more adjudication and writing. I think the main thing that my fledgling media work with the likes of 4BR and my recent start in adjudication has taught me though is that you can't leave anything to chance in terms of preparation.
Of course subjectivity comes into play and there will be differences in opinion when you are sat listening to performances, but being professional, self motivated and open minded all comes down to putting in the hard work.
I used to get very frustrated as a player if my band didn't get the result it wanted, but looking at it now, I feel that I have a much better understanding of just how difficult it is.
Making informed judgements and opinions isn't easy - it takes a great deal of hard work.
---
Malcolm Wood: Rob, it's been great to catch up with you and we look forward to speaking to you soon - either as a player, judge or journalist!