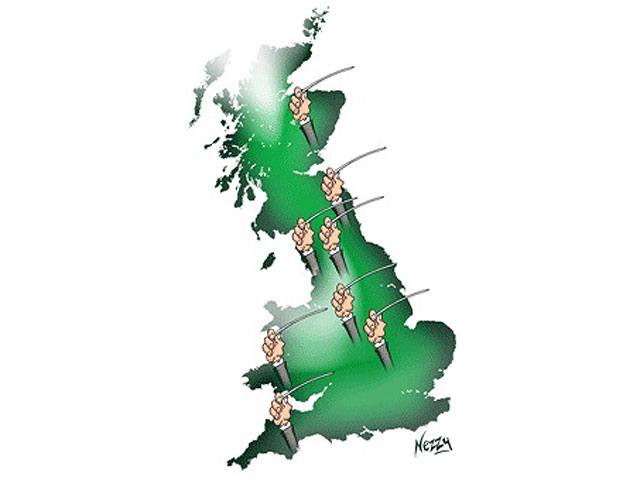 Now that the dust has settled on the Regional qualifying rounds of the National Championships of Great Britain, I felt it was a good time to give a personal reflection on what remains a great series of contests.
To start, we must give considerable thanks to all the Regional Committees for the staging of the events. This small band of people do a fantastic job running exhausting competitions over what is an intense weekend, with all of them running pretty smoothly.

They deserve all the thanks we can give them.

Undercurrent of concern

The number of bands entering the Regional events also appears to show that the movement is in good health, but as a participant for nearly 40 years (mainly in the lower sections) I can report that there is an undercurrent of concern: The root of this caused by the selection of music.

I understand that the main purpose of the contests is to find out which bands are worthy of representing their 'Area' at the National Finals. However, I think they should also be used to encourage as many bands as possible to take the opportunity to compete.
Registration

I have already said, the number of competing bands seems to be holding up, but how many of their players are regular members of the band they performed with on the day?

I don't think there is much more that can be done with registration, and whatever rules are introduced, people will always find an inventive way around them. It is not about breaking the rules themselves - but perhaps circumventing the ethos of them.
The 'Day Transfer' system which I believe has ruined local contests, has now had a knock on effect to the Regional contests.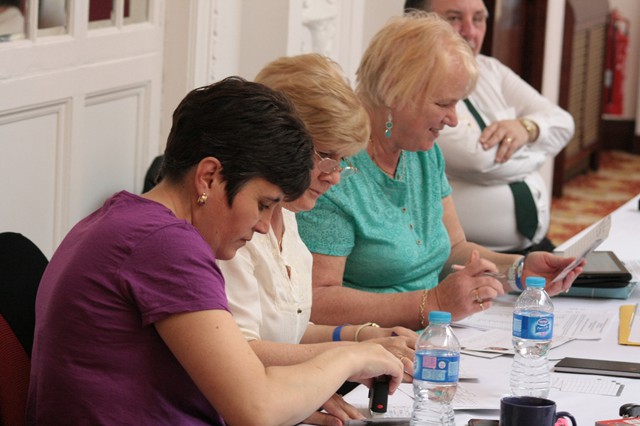 Checking the paperwork....

Quick fix

The reality has turned something which was designed to help bands with temporary personnel issues into a blueprint for an opportunity to bring in players (funny how they always seem to be from a higher section band) to flatter egos, stop relegation or win a few undeserved prize pots.
Take it from me - it is now very obvious that bringing in 'deps', 'subs' 'overseas friends' - call them what you will, to be 'signed' for the one contest has spread beyond the Championship Section and is now very evident in the other sections. It is a 'quick fix' that as no lasting benefit.
Better choices of music

For me - one way to combat this problem is for a better choice of music to be made for the Regional contests - music that at the levels below the Championship Section encourages bands (and players who want to play but need to have a sensible work/family/banding balance) to take part and improve.
I have no idea what, if any, directives are given by Kapitol to their Music Panel, but I feel that too often the outcome, if left without pro-active consultation with the very people who play and conduct in the lower section events leads to unsuitable choices.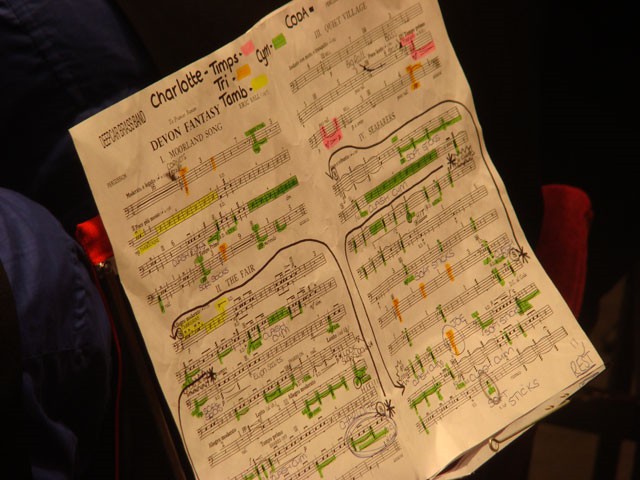 Music that works....

This year's works

We can ignore recent barmy selections of 'The Plantagenets' for First Section or 'Resurgam' for Second Section, and look more closely at this year's pieces.
For the Championship Section we had a work that only a few short years ago was considered worthy to test the very top bands in the country at the National Final itself - but now seemingly, was deemed to be within the grasp of all 90 or so, Championship contenders.
For the Second Section we had a piece that was written for the International Staff Band of the Salvation Army.
Composer's intentions

Don't get me wrong: I'm sure bands in the Second Section had great fun working at elements of this piece, but it was obvious from opening the score that hardly any of them would be able to produce a performance that was anywhere near what the composer intended.
I am aware that all performances are an 'interpretation' of what the composer has written, but you would expect it to be something close; not to mention the embarrassing fact that I understand that after its selection, a communication had to be issued as the piece was not scored for a 'traditional' secular contesting band.
How this was not noticed when the panel selected this piece puzzles me?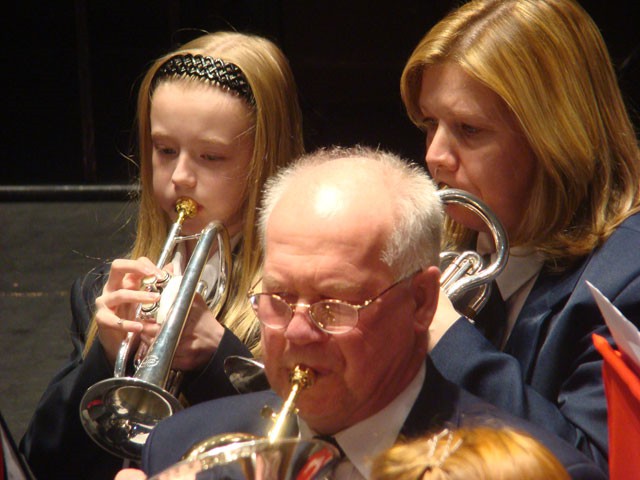 Family balance

Struggling bands

If you read the reports from the various Area contests it was obvious from the adjudicator's feedback that the vast majority of the Championship and Second Section bands could not cope.
Setting such challenging pieces may make life a little easier for the adjudicators selecting the top few, but I am sure it made their life difficult getting the rest in the right order - something of vital importance given the promotion and relegation issues that are also involved.
How much fun?

In addition, how much fun was it for those in the audience listening to band after band struggle to put together a coherent performance - not to mention those players who had to spend weeks trying to play music that was beyond them?
We ask lower section bands and players to improve tuning, intonation, balance and general ensemble playing, but then give them pieces where they have to spend too much time just trying to get fingers around notes and stretch their technique to play higher or faster.
How many players really want to sacrifice valuable family time to do that, week after week?
Average aim
In the Championship Section, was 'The Torchbearer' a good test for those that have just moved up from the First Section?

For me, the music selected should be aimed at the 'average' band in the section: something they can play and make some music out of.
The fact that most of the bands will be able to play the notes will not present a problem to the adjudicators. At the National Finals a few years it was a joy to listen to 'Academic Festival Overture' where all the players could play the notes: The top six bands still stuck out.

I do therefore question the knowledge of lower section banding within the Kapitol Music Panel.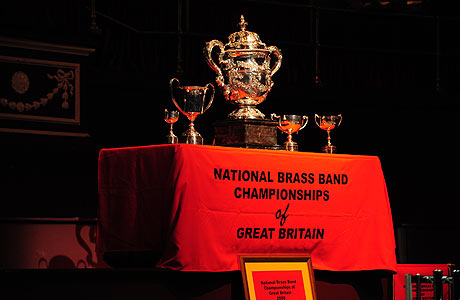 All for pots of silverware?

Lower section experience

I also acknowledge that they are all fine musicians, but wonder how long it is been since they were involved in lower section banding, and know of the actual problems running these bands present.
I know that it only takes a few minutes looking at a score for an MD attached to a lower section band to form a realistic view about their prospects of being able to 'play' or 'perform' a test piece: And there is a huge difference between the two.

Qualification numbers

Finally, the number of bands qualifying from some regions needs to be reviewed.
In some areas I calculated that 28% of the competitors qualified for the National finals (excluding any that had had pre-qualified) - in others it was half of that.
Can we either revise the Area boundary lines or change the qualification criteria?

Having two bands qualify from a field of seven is insulting to those that have to compete in much larger sections.
The last thing we need for such a great event as the Regional Championships is for it to become a 'post code lottery'.
Kevin Jordan
---
About the author:
Kevin Jordan's association with brass bands started in 1968 when he joined Fairlop Junior School Band on baritone.
Whilst maintaining his membership of Fairlop Brass Band, Kevin joined Redbridge Brass, where under the leadership of John Ridgeon he enjoyed working with highly respected musicians such as Geoffrey Brand, Bram Gay, The Phillip Jones Brass Ensemble, Dennis Wick, Sir Charles Groves and Edward Gregson.
The time at Redbridge saw Kevin perform in an afternoon Proms Concert at the Royal Albert Hall, as well be part of notable performances at Fairfield Halls in Croydon, St Martin in the Field and critically acclaimed broadcasts on both Radio 2 and 3.
Kevin first started conducting at the age of 17 and was appointed MD of Fairlop Brass in 1984 - a position he holds to this day.
Under his leadership Fairlop has enjoyed considerable contest success, including becoming Third Section National Champion in 1996. The band has continued to enjoy considerable success at local contests as well as reaching further National Finals.
Kevin has overseen five overseas tours with Fairlop as well as the release of three CDs - the first being played on the NASA Space Shuttle. Fairlop has also built a good following at local concert venues, as well as receiving recognition for their community work.
In 2006, Kevin was the recipient of the Redbridge Arts Council award for services to the local musical community.