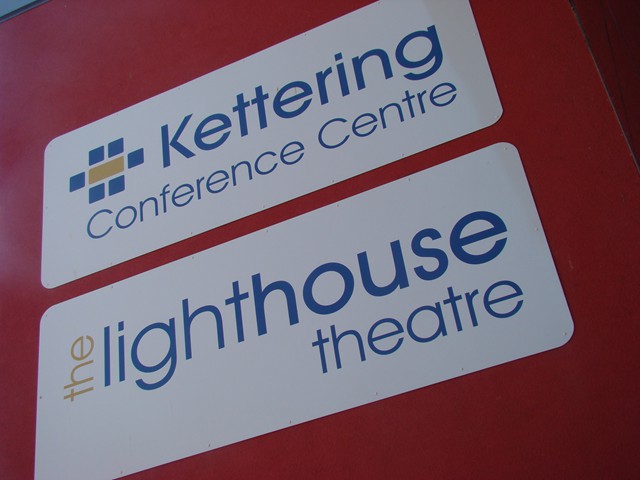 The flickering lights are back on in Kettering for the Masters in 2015
The return of the All England Masters International Championship this Sunday in Kettering may not quite be up there with Lazarus being raised from the dead, but it is a resurrection borne of a stubborn refusal to accept what many people felt was a terminal inevitability.
When Philip Biggs and Richard Franklin announced that there was to be no contest last year, even the most optimistic brass band bookie would have given seriously long odds against its continued survival:

The heart monitors were being prepared to be switched off and Ed Miliband's headstone engraver had a bit more extra work to look forward to.
Proving the critics wrong

However, after twelve months or so on the critical list, it returns from the contesting resuscitation unit - and with its remarkable propensity for proving the critics wrong still coursing through its veins.
Biggs and Franklin's cherished contesting offspring may well be taking a few faltering steps this weekend - but at least they seem to be heading in the right direction once more:

The critics may well have to wait a considerable while longer for the death of the All England Masters to be announced in the banding obituary notices.

The 2013 champion: Beaumaris

Long term survival

Its long term survival prospects will of course depend on the response, not only of the bands, but more crucially of the brass band listening public, which used to flock to Cambridge in the contest's heyday to make it the unofficial fifth 'major'.
The Lighthouse Theatre hasn't come close to replicating those memorably sweaty battles just yet; when the fire escape doors of the Corn Exchange had to be opened to let air in and dehydrated players out.

Those heady days of dodging band buses in the narrow streets and titles won and lost in a mix of adjudication innovation and frustration seem an era ago.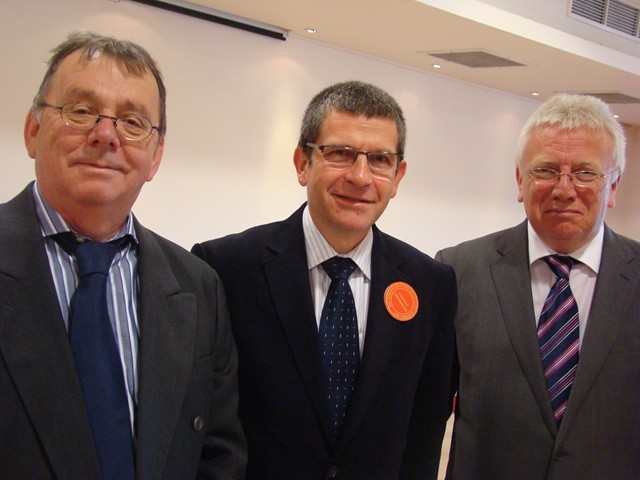 The resuscitation team: Franklin, Jankowski & Biggs

Less feral

The Masters 2015 is a less feral affair now; the Kettering Conference Centre offering the type of facilities beloved of photocopier salesmen and dental hygienists who can sit back in their seats and listen to management gurus bang on about OTE targets and cavity replacement therapy.
Prosper

And whilst the 15 contenders here have a gaping hole to fill this weekend themselves if the All England Masters International Championship is to meet its targets and once again become the mid season contest reference point for top flight banding, you rather suspect, that now it has made it out of intensive care, Messers Biggs & Franklin can give it the tender loving care its needs to proposer once more.
With a generous prize fund and a test piece that should be within the scope of all the competitors, it should also prove to be an intriguing contest, with 'Salute to Youth' still a work that can leave the unwary in a pickle.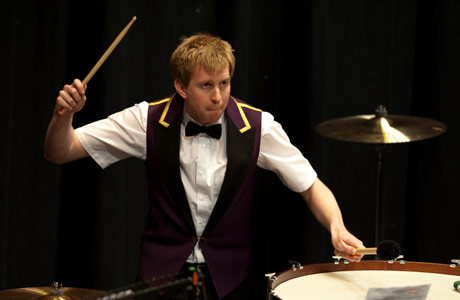 The resilience of youth ready to give a bang...

TOWIE
It may celebrate the youth virtues that in 1961 were still a few years away from finding 'Resilience', 'Romance' and 'Relaxation' in the form of Bobby Moore, Lady Chatterley and The Beatles (although not necessarily in that order) - but it still retains its sharp edge of precise technique, engaging lyricism and free flowing endeavour - even if it now comes courtesy of Raheem Sterling, TOWIE and One Direction.
It is no middle aged musical nostalgia trip: Try playing the final movement 'as fast as possible' and you will soon suffer the same fate as a spotty joyriding teenager in a testosterone fuelled Vauxhall Corsa.

Lady Chatterley

As 4BR wrote in 2009: It was Philip Larkin who said: "Sexual intercourse began in 1963 (Which was rather late for me) between the end of the Chatterley ban and the Beatles' first LP"
Six years on from last being used at the Regional Championships - not a lot has changed
http://www.4barsrest.com/articles/2009/art967b.asp#.VWAgJk9VhBc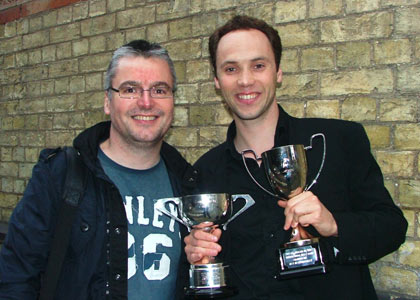 The Way We Were: Nostalgia ain't what it used to be...
Pumping around the veins

The 2015 line-up certainly isn't the strongest in the contest's history, but that will come if a little of that adrenaline fuelled, sweaty palmed 'Masters' excitement can once again be felt pumping around the auditorium come the 10.00am start.
4BR will be making the trip up to Kettering to bring you our live commentary on the action as it unfolds.
If you want to get along yourselves to enjoy the action then tickets can be purchased from:
They can be purchased in advance from:
http://www.theatresonline.com/theatres/kettering-theatres/lighthouse-theatre/whats-on.html
---
Who will win?
On paper this looks like a pretty easy one to call with the likes of Virtuosi GUS, Hammonds Saltaire and Brass Band Heist looking like a trio of contenders a class above the rest of the field.
However, contesting never quite turns out how you expect - especially if MDs decide on trying to making 'Salute to Youth' sound as if it was inspired by the fiercely feckless teenagers of today.
Quality should win through - and although Virtuosi GUS has a frustrating record of near misses and missed opportunities at this event over the years, that should come to an end if they play to the form they showed at the Areas - although a repeat of their Grand Shield fragilities my just leave the door open.
Hammonds is a band on the up and should be confident of recalling past Masters glories, whilst the Belgians of Brass Band Heist are a hard working outfit making solid progress under Bert Van Theinen's direction.
After that it's a bit of a guessing game with a number of bands with the ability to make a mark on the results - and plenty hope they have.
Northop Silver, Blackburn & Darwen and Milnrow may well be best placed to challenge for a mention off the stage, with our dark horse of Zone One Brass. They may just have that perfect combination of youthful zest on mature shoulders to beat the lot.

4BR Prediction:
1. Virtuosi GUS
2. Hammonds Saltaire
3. Brass Band Heist
4. Northop Silver
5. Blackburn & Darwen
6. Milnrow
Dark Horse: Zone One Brass