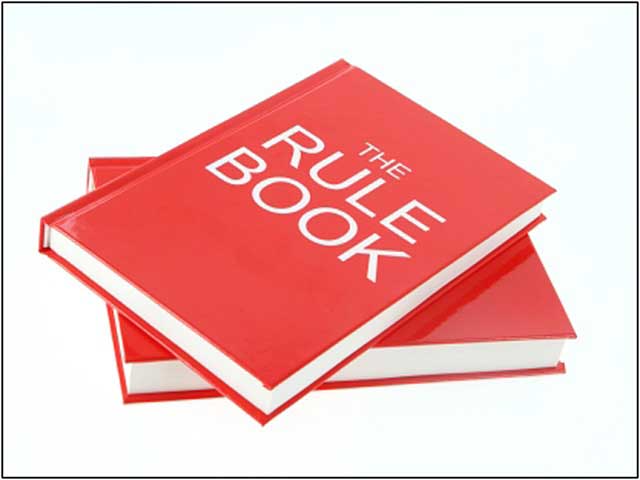 Not quite the ten commandments...

There has never been a golden age of fair play or noblesse oblige in brass banding: Contesting integrity has always been something of a variable myth.
The 'breaking' of rules has gone on ever since bands took to the competitive stage, with enough event organisers allowing it to happen over the years than can be found in a rogues gallery hanging on the walls at FIFA's headquarters.
Diminished responsibility

Not even Moses could have walked down from Mount Sinai with contesting commandments cast in stone for the banding masses to subserviently follow: People have tried to get away with murder - or at least a defence based on diminished responsibility, for eons.
The fishy whiff of misdemeanour has always hung in the contest air ever since stories appeared in the Victorian banding press of unsavoury rule breaking behaviour - although you would have thought that in this day and age of social media immediacy, no player, band or event organiser would think it a good idea to try and 'manipulate' them like a Canary Wharf LIBOR trader.
Gain an edge

We may like to think the early conducting greats of Owen, Gladney and Swift, entrepreneurs such as Jennison, Iles and Jackson and great old bands lived by golden tenants of moral rectitude; but they were as bad as anyone in the modern era in trying to 'gain an edge' on their rivals.

A bit of an old rogue: Enderby Jackson Esq

At the Peel Park contest of 1858, Enderby Jackson was forced with obvious reluctance to remove a trombonist with Saltaire Band from the stage, after rivals complained that he knew that he was in fact a badly disguised 'professional player'.
The Bradford Observer noted in its report that; 'The behaviour of this immense number of visitors was excellent, and their orderly conduct presented a marked contrast to the turbulent spirit evinced by the bandsmen.'
Steal your braces

Meanwhile, John Henry Iles was once described as a man 'who could steal your braces without you knowing your trousers had fallen down.' His contest rules were just that: He wasn't exactly renowned for being a man of consensus.
Honour amongst thieves

There may not have been a great deal of honour amongst entrepreneurial thieves, but there hasn't been a lot more on show from bands over the years either.
Even contest results haven't been inviolate.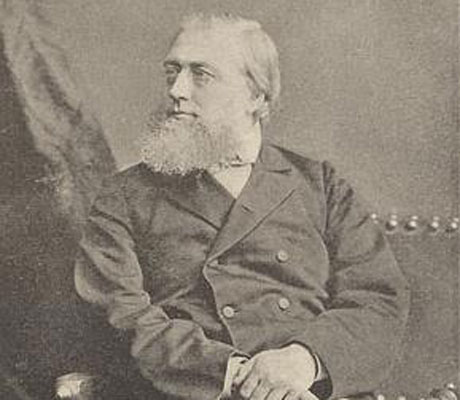 The legal precedent: Judge Samuel Danks Waddy

It took a 1896 ruling under the application of the 1889 Arbitration Act by Judge Samuel Danks Waddy to sort out the legal precedent of a contest organiser's decision being final - after one band accused a rival of knowingly competing when they shouldn't have.
Totems of morality

Accusations of cheating are nothing new then.
That said, players are no shining totems of morality either; mercenary performers having been available 'for hire' as long as there have been conductors willing to stuff their wallets with cash.
Even Harry Mortimer was no 'Corinthian Casual' as a young man - his services costing lower section bands 25 shillings a time to turn up at windblown railways stations to meet a conductor for the first time (one rather appropriately called J E Fidler), before going to play at the contest and returning home with easy money in his pocket (and usually with a solo prize bonus as well).
That bugger Mortimer

He only changed his mind in 1928 after hearing two bandsmen on board a ship returning from a contest on the Isle of Man, spot something floating in the sea and remarking; 'I hope it's that bugger Mortimer. Serve him right it would - always playing with these little bands and doing us down'.
Ashamed at his actions - he never did it again.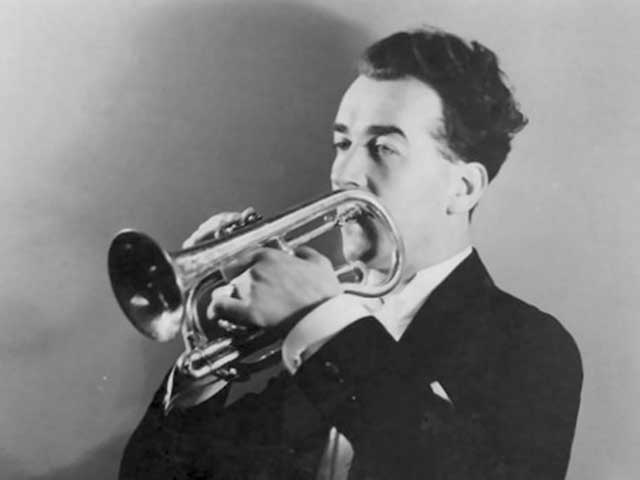 Ashamed of his action: The Young Harry Mortimer

Stitched up

Over the years less scrupulous contest organisers both great and small, have bent and broken rules, turned blind eyes and nodded through dodgy deals.
Just about every competitor in the land has a story to tell of being 'stitched up' better than Dr Frankenstein's breakfast kipper. The vast majority are just gripes from beaten bands - but a few (including ones taken to court) have also had a considerable sense of obvious injustice too.
According to them, any sense of Corinthian contesting spirit was diluted decades ago - any level playing field long since ploughed up and left for inventive self preservation exploitation.
Tales abound

Apocryphal tales abound - from the European Championships and British Open all the way down to the seemingly most insignificant local contest.
You don't need to have a long memory to recall Robert Alexander - a contest promoting crook of the 1970s who almost bankrupted the National Championships and was rumoured to have flogged off the banding version of the World Cup. He had the ability to bend contest rules like Uri Geller with a kitchen fork.
Meanwhile, for years the full results of the British Open were never revealed - with some 'named' bands seemingly immune to being 'relegated' to the Grand Shield - whilst others came and went on the whim of patronage.
Elsewhere, registration requirements have been flouted or simply ignored; contest rules, deemed a starting point for protracted negotiation rather than strict adherence. Ask any band and they have a tale to tell (despite their own well known aversion to reading them).
Common sense prevails

Every now and again though common sense prevails and enough is enough.
In the 1990's the organisers of National Championships came up with an idea of a 'Third Place Playoff' - a none too subtle way of subverting the initial qualification process to get more big names bands through to the Albert Hall.
It smelt like a week old haddock - and after a host of complaints it was chucked back into the murky depths from whence it came.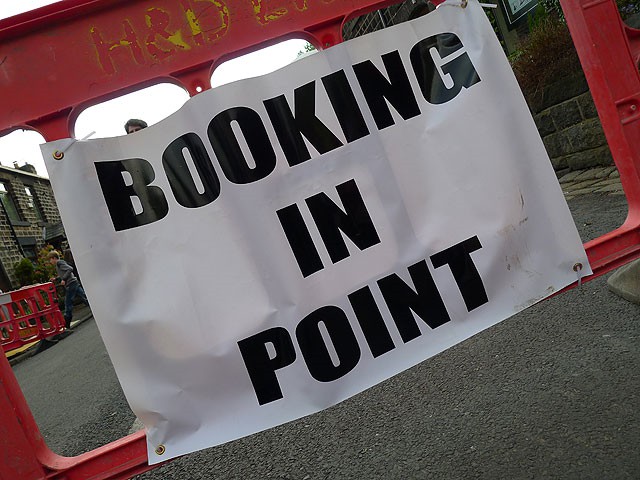 Wheel of history

All this then, no surprise, turns the wheel of history to the 2015 Whit Friday and Brass in Concert Championship.
Let's clear another myth up to start with though: Too many bands of all contesting creeds and colours have long treated Whit Friday contest rules with what can generously be called, a 'liberal' sense of interpretation.
Tradition

'Runners', 'ghost buses', 'booking in' and 'scratch band mercenaries' have always been part and parcel of the Whit Friday 'tradition' - despite the event becoming ever more a cross between a contest and a carnival rather than a religious celebration and community festival.
However, with the advent of big prize purses a rather more cynical approach to the contesting ethos has emerged - resulting in what eventually transpired this year at Delph.
Whatever the rights and wrongs, nobody came out smelling of roses - with the exception of the contest organisers, who took a very difficult, but essential decision to maintain the integrity not only of their individual event but of the Whit Friday experience as a whole.
It was timely reminder to everyone that Whit Friday is much, much more than just a grubby late night dash for contesting cash.
Forgotten

Strange then that the Brass in Concert organisers - who have long tried to bring transparency to the way their contest has been run - seemingly forgot their contest integrity bearings by insisting that two competing bands be 'accommodated' by preferential draws at the 2015 event.
No fault at all lies with the bands in question - it is understood that they told the contest organisers many months before the official invitations were sent out - but plenty it seems at the door of the contest management.

They do however, like the Delph Whit Friday committee, take credit for their decision to at least look at the 'issues' again.
Fairer and transparent

There may never have been halcyon days of contesting integrity - but there could be a much fairer and transparent one in future if everyone concerned has the determination and commitment to take a close look at what brass band contesting should be all about.
If not, a certain Sepp Blatter may be on the lookout for a new job he could be well qualified to take on...
Iwan Fox