Grimethorpe Colliery Band has just touched down in Australia after a 23 hour flight from the UK to start what will be one of the most important concert tours in their celebrated 98 year history.
It will also be the third time that the band's Director of Music, Dr Robert Childs has made the trip in the famous Yorkshire band's colours - the first as a player back in 1981.
Looking forward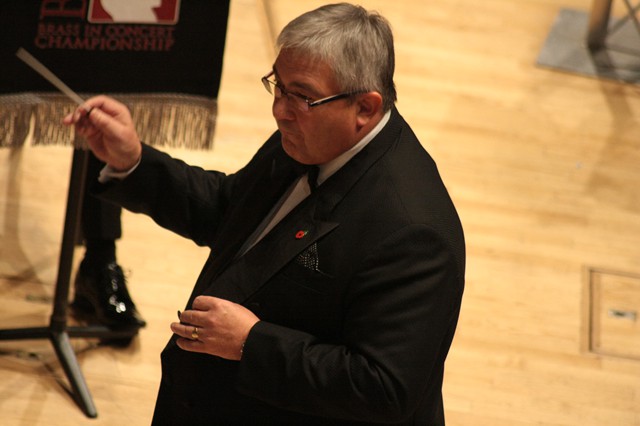 Ready to lead from the front: MD Dr Robert Childs

Looking forward

No wonder then he is looking forward to meeting up with many old friends as well as making a host of new ones when he leads a band that he recognises continues to enjoy a remarkable worldwide fan base.
"As soon as the news came out I was contacted by people in all parts of Australia wanting to know if the band would be playing a concert in their town or city," he said.
"Each time I've been here with Grimethorpe it has been bigger and better than before - and our last trip in 2011 was a tremendous success.
Apart from Black Dyke there is no other band in the world that has the drawing power we have - and advance ticket sales have proved that already."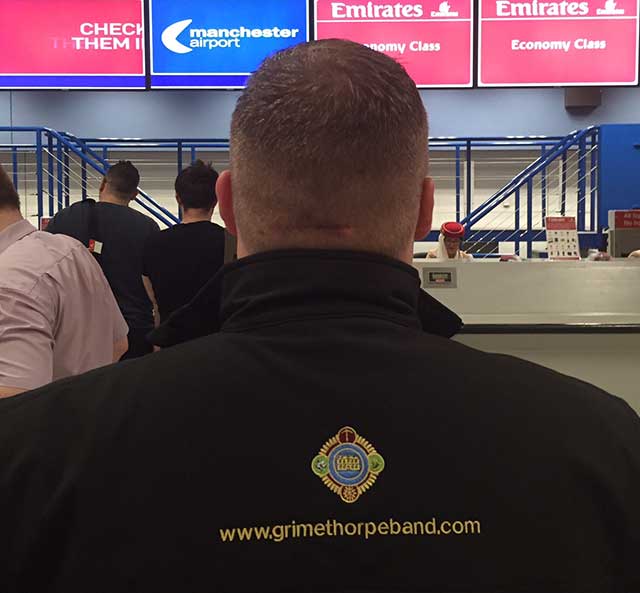 The name on the line...

Reputation

It says a great deal for the band's reputation that renowned international concert and theatre promoters Andrew Kaye Associates have organised the 10 date tour - which starts in Brisbane on 6th August and finishes in Perth on August 16th.
In between Grimethorpe will perform in Sydney, Canberra, Newcastle, Melbourne, Frankston, Hobart, Monash and Adelaide - following an east to west route across the huge country and taking in five different states and at least three different time zones.
Moscow to Madrid

A helpful map on the band's Australian Tour web page certainly shows that - with the players making a trip that equates to roughly the same distance from Moscow to Madrid - with a few more miles to spare!
http://www.grimethorpeband.com/australia-tour.html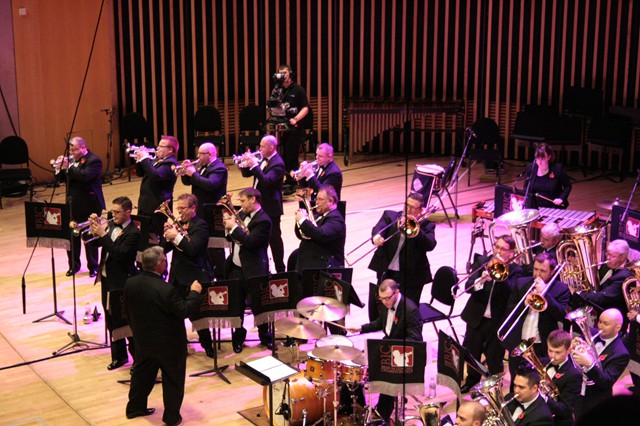 The Grimethorpe entertainment brand on show...

Wouldn't miss them

No wonder then Andrew Kaye will be making his own long haul dash home from the UK to meet up with the band as soon as they touch down.
"I'm delighted that Bob Childs and the band have accepted my invitation to tour our wonderful country," he told 4BR.

"Grimethorpe is the most famous brass band in the world. They were a sell out when they came to Australia in 2011 and I'm sure it will be the same again. I wouldn't miss them for anything."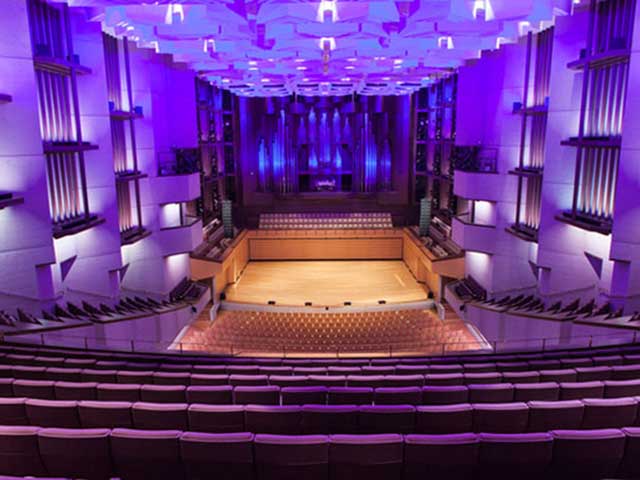 The QPAC Hall, Brisbane awaits...

Busy schedule

The promoters are certainly making sure as many people as possible get the chance to hear the Brass in Concert champion before the band returns home just three weeks before the British Open.
"It is a very busy schedule," Bob Childs admitted. "But in many ways that's great for the band. We will be fully concentrated and committed from the word go.
Our reputation is on the line - but we have come with a programme to remind everyone why Grimethorpe is the world's greatest brass band concert entertainer."
Put in place

That was something put in place in the months of detailed preparation undertaken before they boarded their flight from Manchester yesterday, as Tour Manager Craig Roberts told 4BR.
"I've been involved with many major overseas promotions involving brass bands - including the Nova Scotia International Tattoo in Canada, but this tour has surpassed that.

That experience came in handy though as everything has been organised with military precision - especially with the number of internal flights we will have to make."
Showcase

He added: "The manifest of instruments, various visa and passport arrangements, concert hall preparations, hotel accommodation etc has been a huge undertaking, but with the fantastic help of Andrew Kaye Associates everything is in place and all the band has to do is showcase their musical brilliance."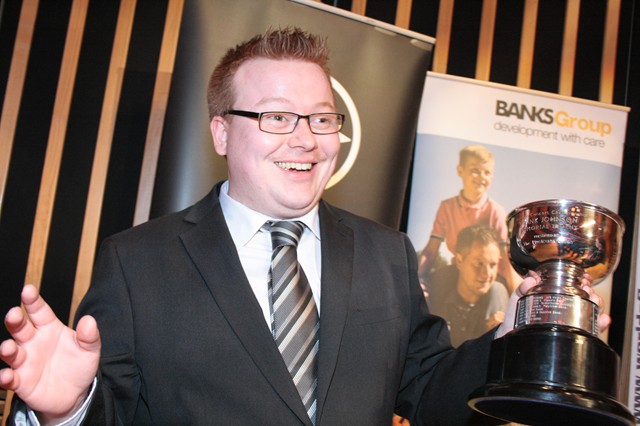 Star performer: Principal cornet Ian Culross

Premieres

That has been the job of the Director of Music, and Dr Bob Childs revealed that he wanted to make the tour one to remember musically.
"I've carefully selected and prepared a tour programme that I think will be talked about for a very long time - or until we return again," he said.
"We will of course play highlights from the 'Brassed Off' film, and feature our brilliant soloists, but we will also present two special premieres by Paul Lovatt-Cooper and Dan Price as well as our Brass in Concert winning programme that will have real resonance in a country that made such a sacrifice in both World Wars.
We have also made a special souvenir tour CD and produced an exclusive tour programme that will only be available to the audiences at the venues. We want everyone to know they have been part of something very special."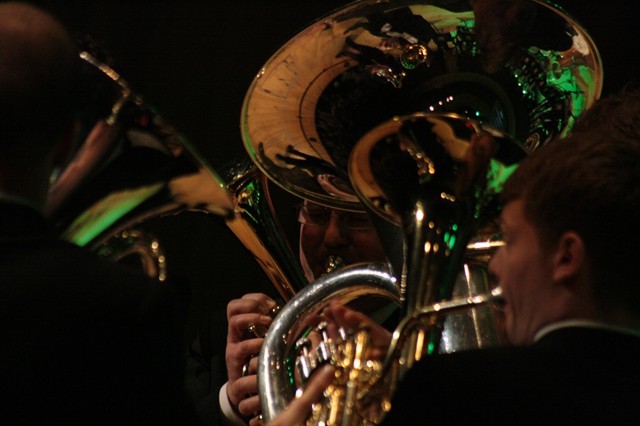 Something different is promised

Old and new

Reconnecting to their existing fan base as well as gaining new supporters has been key to his thinking, as he explained.

"It would be easy to just play the old favourites, but Grimethorpe has always had a reputation for innovation - right back to the time of Elgar Howarth. I remember playing the premiere of the John Golland 'Euphonium Concerto' in 1981, so I felt it right that we brought something new once again.
Of course we will be presenting something with our renowned pizzazz - but we also want to leave a much deeper musical impression too.
I want to leave Australia with a new generation of fans - and with social media progressing so quickly, they will be supporters we will be able to connect with once again when we are back home.
Grimethorpe is a world famous brand - and that is something we aim to build on with this tour."

Iwan Fox
---
4BR will have exclusive updates from the band on it travels as well as reports from each of their concert performances.
Tour itinerary:
Concert Hall, QPAC:
Thursday 6th August - 7.30pm
Bookings: 13 62 46 or http://www.qtix.com.au

State Theatre, Sydney:
Friday 7th August - 7.30pm
Bookings: 1300 139 588 or http://www.ticketmaster.com.au

Llewellyn Hall, ANU Canberra:
Saturday 8th August - 7.30pm
Bookings: 1300 795 012 or http://www.ticketek.com.au

Newcastle Town Hall:
Sunday 9th August - 5.00pm
Bookings: 02 4929 1977 or http://www.ticketek.com.au

Hamer Hall, Melbourne:
Tuesday 11th August - 7.30pm
Bookings: 1300 182 183 or http://www.artscentremelbourne.com.au

Frankston Arts Centre:
Wednesday 12th August - 7.30pm
Bookings: 03 9784 1060 or http://www.thefac.com.au

Wrest Point Entertainment Centre, Hobart:
Thursday 13th August - 7.30pm
Bookings: 1300 795 257 or http://tixtas.com.au

Robert Blackwood Hall, Monash:
Friday 14th August - 7.30pm
Bookings: 03 9905 1111 or http://www.monash.edu/mapa

Norwood Concert Hall:
Saturday 15th August - 7.30pm
Bookings: 131 246 or http://www.bass.net.au

Perth Concert Hall:
Sunday 16th August - 5.00pm
Bookings: 1300 795 012 or http://www.ticketek.com.au