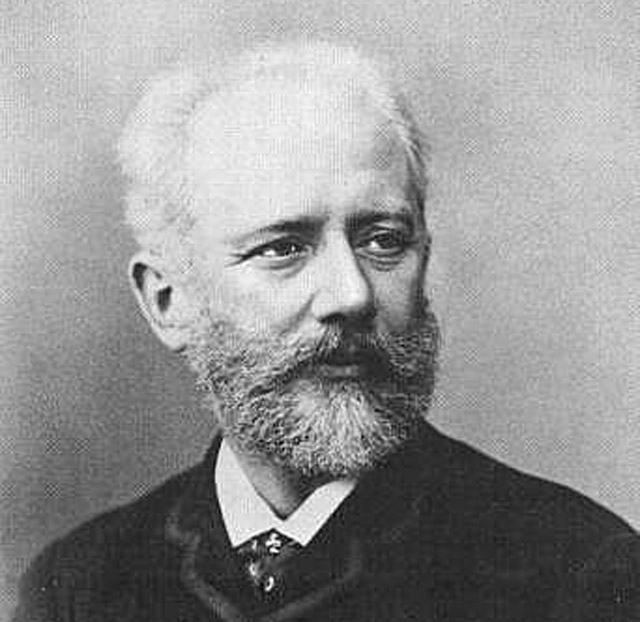 The man behind it all...

The story behind Swan Lake is a complicated one - and that's not just the plot either.
It was the first of Tchaikovsky's (above) three ballets (followed by 'The Sleeping Beauty' and 'The Nutcracker') and was rather hastily written in 1875, reportedly based on a smaller, earlier work that was later linked to a libretto by Vasily Geltser.
Catastrophic

The ballet somehow survived a rather catastrophic premiere in Moscow in 1877, after the ballerina originally intended to play the central role of Odette was pulled from the production amid allegations that her rather colourful personal life (she was no virginal white swan) was rather at odds with the intended chaste requirements of her character.
Allied to a 'stupid' Germanic storyline, poor choreography, cheap staging and an orchestra not up to the job of playing the score, it was pilloried - although it did survive for six years and 41 performances before finally getting the chop in 1883.
It returned revived, resplendent and partially re-orchestrated in 1895 (two years after the composer's death) - although the original single suicide ending of the tragic heroine was replaced by a double whammy - as Odette and Siegfried throw themselves into the depths of the icy lake.
Surreal

It's all a bit surreal though: Some early productions included the role of Benno danced by a female dancer en travestie (a hundred years before Matthew Bourne's celebrated take) with some modern versions now opting for a 'happy ever after' finale.

'Swan Lake's' lasting popularity has also spawned a multitude of crackpot 'adaptations' - including the ludicrous 'Black Swan' film and the straight to video 'Barbie of Swan Lake' - which can be found in the bargain bucket at any petrol station near you.
However, despite the occasional faux-pas interpretations, it remains a gloriously and unashamedly, romantic's dream. Audiences love it.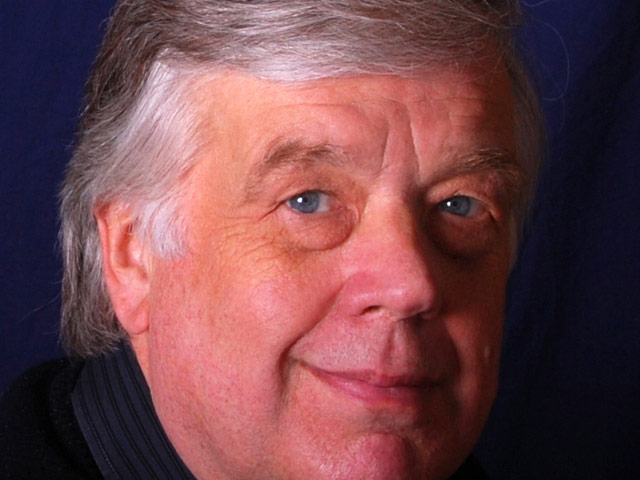 The man behind the reflections...

With that in mind then, we come to Stephen Roberts' (above) take on the tale with his 'Reflections on Swan Lake' - a test piece full of its own surreal moments, lashings of swashbuckling romanticism cleverly sprinkled with bone-dry wit.
Bear in mind for instance the title itself: The clever use of the 'on' preposition implying that his version is a deliberately dislocated interpretation of Tchaikovsky's famous ballet score - and certainly not a direct transcription, realisation or arrangement.
Deceptive

Just like the opening key signatures, his own description of it being 'deceptive' is expertly pitched: Like a slightly distorted mirror, the reflections in question are not perfect imitations.

Even with the ripple effect of the musical image it remains easily identifiable, but on occasions it becomes more opaque, even sardonic in its malleable distortion (the first heard with an early dissonanace before the main cornet solo theme).

Roberts does this deliberately, as he seeks the 'antagonism' as he calls it, between the 'pure' qualities of melody against technical virtuosity.Some of the link passages have a dark spitefulness about them.
Petit hommage
Even the dedication 'To David Read' is a case in point:
Any principal cornet with an ounce of historical contesting knowledge will identify the petit hommage of the opening - a mischievous reflection perhaps of 'A Kensington Concerto'.

David was unwittingly the first test pilot of Eric Ball's elegantly simple, yet fearsome test of character.
Quasi tone poem

Thereafter the score unfolds as a quasi tone poem - the themes and leitmotif of which fall with easy familiarity on the ear, the libretto storyline reflecting the four acts of the revised ballet (although the ending takes the triumphant rather than suicidal option).
Much is asked and demanded of the MDs - the composer playing the role of Albert Pierrepoint to a tee with his generous allowance of interpretative rope.
Antagonism

That said, there has been quite some antagonism towards 'Reflections' before a note has been blown in anger. Radical or contemporary it is not - not by a long chalk - but to underestimate its challenges and dismiss it as a retrograde contesting step for the movement as a whole would be a fool's gamble.
Stephen Roberts intuitively knows his way around a brass band - especially its weaknesses and foibles - with an expertly attuned sense of clarity of thought. Bands and players don't like deceptive simplicity - and this piece has it in spades.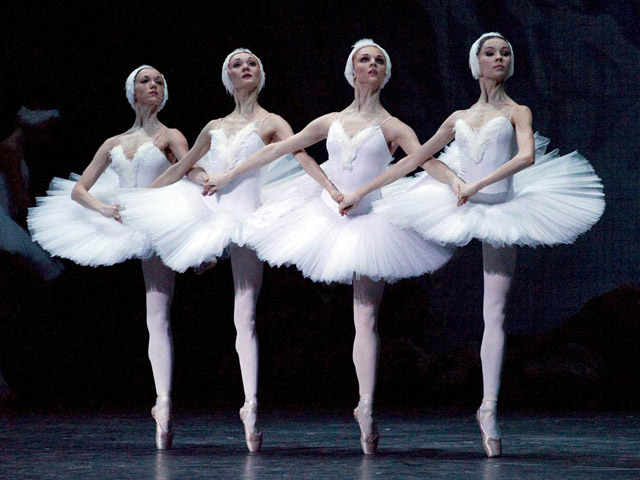 It's all about pin-point precision and elegance...
This is music all about style - the lack of prescriptive accents and detailed musical furniture replaced by inference and adjective: Passion and expressiveness abound - the antithesis of robotic perfection.

It is symphonic ballet music of the waltz and pas de deux, the bolero and arabesque, czardas and jete - not brake horse power, trickery and laser beams.
Discretion

Tempo choices and stylistic nuance are left to discretion: Too much and it is becomes cloying and artificial, too little and it loses character. MDs must inspire their performers like a latter day Ninette de Valois.
The composer cleverly walks the tightrope between virtuosity and lyricism like a latter day Elvira Madigan (another tragic heroine): His high-wire antics of virtuosity are far enough removed from ground level to make a safety-net outlet redundant, but not as stratospheric or pyrotechnic to become a meaningless display of mindless bravura.
Lyricism

Cornet players (especially the principal) are asked to display a mastery of feminine lyricism - delicate and refined (the second, extended solo at the beginning is a lip-burster of controlled elegance); the euphonium asserts considered masculinity without the need for steroid abuse.
Quiet

Interestingly, the bass trombone must quietly go about his business; adding colour and a hint of impending malice (not deafening Odette with a car horn honk in his little solo motifs), whilst the horns and baritones act as secondary, but essential character drivers - busy in their precise ensemble work but still allowed ample opportunity to shine as individuals.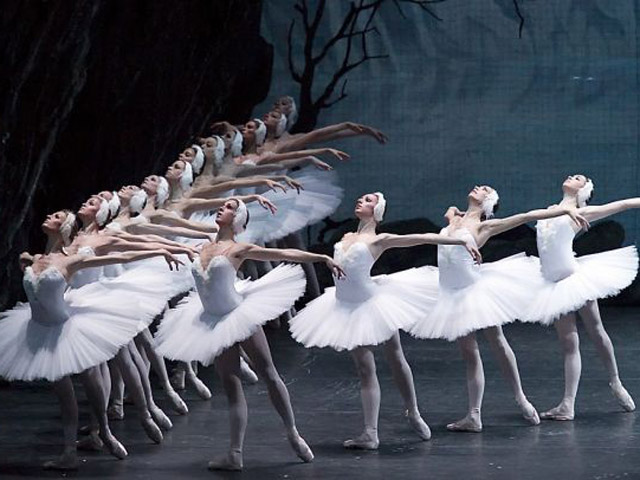 Back row cornets as the corps de ballet?

The back row cornets are the corps de ballet (with little glimpses of spotlight - from a filigree repiano to a light footed second cornet), whilst the tubas create a foundation of warmth and depth. The percussion is all about texture - from the delicacy of a light-fingered tambourine to the eerie mystery of a bowed upturned cymbal on a timp.
Wit

All that and the wit that emerges at just the right time and place is as dry as an Algonquin Club martini: Hints of Bach and Dvorak mixed into the ether with Jesus Christ Superstar and even Dangermouse. Any more deliciously mordant and you could imagine Dorothy Parker playing Odette.
Dangerous

This Swan Lake may be constructed more along the lines of an art-deco outdoor swimming pool than an icy 'Myth Forest' reservoir of despair - but it is just a dangerous - especially with its demands on stamina resources.
In the final quarter, the Tempo poco piu mosso with its 'Zadock the Priest' soft tread and the Poco piu moderato excerpt soon after with its 'Ave Maria' chording as the cob and pen of Odette and Seigfried finally contemplate their dive into the depths, are simple forms of elegant test piece cruelty on lips already bursting with lactic acid.

Swan neck
It leads seamlessly into a triumphant climax as extended as a swan's neck - all major chords leading to a cultured penultimate bar draw back (no needless tam-tam) and rousing last chord as the curtain drops and the audience claps their hands raw.
Iwan Fox