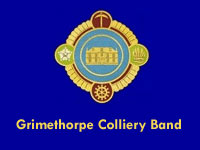 Reflections on Swan Lake - Stephen Roberts
1st: Grimethorpe Colliery Band (Dr Robert Childs)
Very stylish opening with elegant soloists and well balanced lines at B.
D is weighty and dark with good musical clarity. Fine sounds at G.
Detail is coming through well. Fabulous sound at J.
Bravo solo euph. Stylish horns and lovely clarity in the vivacious vivace.
Bolero is well characterised. Neapolitan is likewise - so much energy and fun. Good balance at S - just a couple of small blips.
Fine soloists, especially solo cornet, oh and euphs too, and trombones etc, etc, etc.
Waltz is at a good tempo and dynamics carefully managed, such style captured and spectacular dynamic range.
The mesto is mesmerising and the cresc into the fortissimo so well controlled and inexorable. Music box effect is well done and fine baritone link. D1 is just fantastic and F1 too. Serene at G1 and a spectacular close.
Brilliantly shaped and spectacularly executed - sensational. I hoped for a performance like this and you gave it!
Stephen Roberts
---
Lovely opening cornet lines - well supported by all. Andante - tasteful noises - lovely lines.
B lyrically played - good detail heard. Euph in fine form - good build is made to D - exciting stuff, well detailed - powerful moments to F which in turn builds to G, a fine band noise here - much to commend - Lower lines control to H where bass trom opens well - good links to I and onwards.
J bold playing. K such lyrical playing by euph soloist, thank you. L well thought out - nothing overdone.
M this just comes off, so exciting - fine percussion indeed and top class playing by all to N - Cheeky - this works so well Bravo.
O Lovely euph sounds. P so stylish, enjoyable to listen to. Q - Wow! R Brisk but I hear it - no let up here.
S a good contrast Bravo sop. T so controlled - worth listening to again, so musically put together - yet nothing overdone - good bass to close. X opens well - good tempo - effective links - perhaps a shade heavy in places.
Z stylish - Bravo sop - I do hear all the links. B1 a fine sound - nothing overdone.
C1 Mesto indeed, but you let the music flow. Lovely top sounds ensues and a great build is made.
4/4 is well balanced, baritone is in control - beautifully played. D1 brisk, but so well detailed to E1 - full of drama - so exciting.
F1 what a wonderful sound - a pleasure to listen to.
G1 such a controlled contrast and build to close.
A performance of great musicality, style drama and passion for which I thank you most sincerely - conductor, soloists and band alike.
Derek Broadbent
---
Lovely sensitive opening section. Great cornet sound before F and at G.
Troms - bar 82 is legato. Great band sound J-K. Don't rush percussion at 185. 'Tempo di Bolero' is a nice contrast. Exciting full bodied band sound, but stylish too! Fine euph duet.
In tune low bass playing before X - thank you.
There is real freedom in the solo cornet playing, great to hear.
Again - good low playing before C1 - Bass and Bass Trom. Cornets thank you for the pianissimo at 483 - stylish too. D1 good tight playing here.
E1 full bodied - well cultured band sound!
This was a fine performance - Thank you
Adrian Morris
---
Reflections on Swan Lake - Stephen Roberts
2nd: Brighouse & Rastrick (Prof David King)
Stylish opening is expressively delivered. Fine solo cnt at B - beautifully lyrical.
Fine sounds at E - great strength and integrated balance. Small blip in tbns.
H has right drama and great ff at J. Euph does well (just!). Hns deliver with style - just a little refusal - not quite light in vivace but lots of panache.
Bolero is mannered and just a few small slips. P is great fun - bravi cornets! And euphs too!
Q is great fun too, but not quite as clear as it could be. S to T is nicely shaped and balanced.
T has commendable lyrical flow and sense of style. Very good euph duet and tbns, flug/bari/bass.
Waltz is quite quick but has elegance and swagger and lots of character.
Mesto is expressively delivered and pui mosso just inexorably right. 501 cannot hear main theme on perc (pp v ppp).
D1 is strong and exciting. F1 in time with occasional slips, but lovely majestic sound. Intonation an issue before cadence, but wonderful at G1.
What a splendid performance! So many fine things.
Stephen Roberts
---
Lovely lyrical opening. Andante links nicely to B.
Tastefully done by solo cornet and all - euph compliments the scene and a good build to D is made.
D - spritely tempo - I don't hear all the detail, but there is no lack of drama in the playing.
G - Bold and musical - has the right drama. Lower lines close nicely. H - B.T. opens well - and good links ensue. J - bold. K - Bravo Euph. L - In good taste - rubato not overdone.
M - Horns not always as one in this duo. Exciting moments ensue - fine to N.
Accomps lack a bit of clarity in their semis, but well detailed moments ensue. O - Good Euph duo. P - safe and secure - it all hangs nicely together.
Q - bright tempo to open. R - lacks a bit of clarity at this tempo - but it's so exciting.
S - Lyrical playing cornet and sop. T - This is well thought out - all for one and one for all - in style and grace. Lovely duos to V where Euphs play in great style. Tasteful troms.
Bass closes well. X - I feel the waltz from the start - this all works - playing of high standard. Z - this all sounds so free and easy.
B1 - lilts along in good style. W.B p cresc please.
C1 - Mesto - indeed - more magical musical moments to savour. Bravo Sop - and a good build is made.
4/4 - top line is too prominent when perc should dominate. Bari closes in good taste. D1 - a drive for home, no let up here - full of excitement, drama and conviction to F1.
Bold indeed, a shade harsh maybe. G1 - 3 a spot of poor intonation. Then a build of power to close a performance of great merit - with much to commend to all.
Thank you so much -a great pleasure, conductor, soloists and band alike.

Derek Broadbent
---
Lovely opening passage - sensitively played. Fine solo cornet. Good full band - exciting stuff. Nice bass trom solo. Good horn sound.
'Tempo di Bolero' - good, stylish playing - if a little heavy. Well done euphs at 253
Again, good band sound and tight ensemble playing. Be careful bass with intonation at T. Good work flug. Nice cornets at 483 - you capture the style well here.
Good, cultured orchestral colours coming through in these loud sections.
This was a well constructed performance. Well done and thank you.
Adrian Morris
---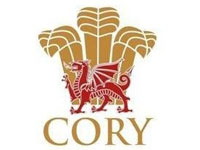 Reflections on Swan Lake - Stephen Roberts
3rd: Cory (Philip Harper)
Very well shaped opening with quality sounds from soloists. B is so well balanced with fine detail and fine solo cnt and euph.
D is controlled, but exciting too. Great band sounds of noble quality. H has impressive drama and fantastic tone quality at ff at J.
Splendid solo euph! Hns exude great character and style (just one blip). Great facility after M and weighty grandeur in the bolero with splendid detail.
Cheeky at P - maybe a little too much, but it brings a smile!
Q is brilliant - just what I was hoping for. Small blip in sop after S and some untrue intonation. T is confidently and lyrically expressive; with some outstanding solo playing. Euphs gorgeous! Solo tuba should be slurred, but fine tone.
398 - fine flugel and plenty of swagger and style in waltz.
Atmosphere into C, so well captured and C1 is marvellously well controlled. 483 quavers could be smoother, but splendid ff - well balanced at 501.
Well played bari and nice shape into D1 which is clear and majestic in tone. Beautiful sounds from F1 on.
What a stunning performance! So full of character, virtuosity and musicality.
Stephen Roberts
---

A tasteful opening - controlled by all - musical ensembles indeed to B where musical moments ensue.
I do hear the inner detail. Euph is fine form - well supported by all - fine to D. Exciting stuff ensues - no lack of drama for sure. Approach to G is fine.
G - A big sound, nothing overdone though - so much to commend here. A fine close bass.
H Bass trom opens well - good build to I where the excitement grows - Bravo sop.
K - Euph always in command to L Bravo! L - Good character in the music - nothing overdone - so well thought out, just a 'blip' M - Horns in control and I do hear it - fine to N.
So bold and to good effect - all goes well to O where euphs are spirited and well supported by all. P - PLEASE don't overdo the rubato. There is so much to commend in this playing.
Don't scramble into R - then fine exciting playing ensues to S. Lyrical indeed, just a blip and a spot of poor tuning mars.
T is nicely thought out - each player contributes and compliments. So very musical indeed. This is so nicely put together - a joy to hear.
Bass closes well. X - I do feel the rhythm of the waltz from the start. All the pieces of the jigsaw fit.
B1 - with abandon. C1 - Mesto indeed. Sop in fine form!! A fine ensemble sound is heard.
4/4 beautifully balanced - all as it should be. Baritone - seals the mixture. D1 head for home - full of fire. No lacking drama - such conviction to F1 where a big sound is heard - such power and majesty.
G1 - Not finished yet! - a controlled build of quality sound and such strong close to a performance of great merit from start to finish. (No quite faultless) - but so much, much to commend.
Thank you very much indeed to you all.
Derek Broadbent
---
Delightful opening section. Played with real sensitivity.
92 - trombs these crotchets are legato. Great euph solo. Lovely clear horn playing.
Plenty of character in the 'Tempo di Bolero'
Be careful with intonation sop after 300.
Tasteful at C1. Good style at 483. E1 – Exciting stuff.
What I really like about this performance is that I can hear all the individual parts coming together as one unit. Great playing!
Thanks for a terrific performance.
Adrian Morris