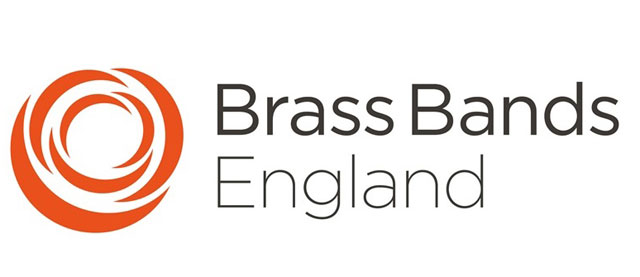 If success was measured by enthusiasm and endeavour alone, Brass Bands England would have little trouble ensuring its future success.
Led by Chairman Mike Kilroy and Treasurer Mike Waterson, and boosted by reports from Rachel Veitch-Straw and Gary Walzack, optimism bubbled at their Annual General Meeting in Cheltenham on the weekend.
Stark problem

New staff is in post, finances are sorted and there is growing support in Parliament: Funding meetings are taking place, corporate strategic plans drafted and projects and initiatives are due to come on line.
However, a stark problem remains: Arts Council England is not going to carry on dishing out £142,000 a year (which started in April) if all that enthusiasm and endeavour isn't backed up by bottom line quantifiable facts, figures and statistics.
And at the moment there are precious few of those.
In fact, nobody could categorically state just how much money Brass Bands England had raised for the benefit of a single band in 2014/15 or 2015 to date.

Uncomfortable reading

In contrast, the BBE stats we did find out about made for uncomfortable reading:
The stated membership of BBE made at last year's AGM was wrong, whilst £15,000 was moved from the Norman Jones Trust to boost the anaemic financial reserves, which at the end of the 2014 financial year had just £8,600 to its name.
A £18,000 BBE loan had to be written off with BFBB Contests Limited being wound up, and there was the rather perplexing award of £5,000 to Black Dyke after they won the last English National Championship.
And what of the money 'saved' in wages since April following the tortuous employment process that started way back in January and only in September saw new staff taken on the payroll?
Further cuts

All this and there was also the admission that current finding levels could be reduced if the Chancellor of the Exchequer's well publicised plans for cuts to non 'ring-fenced' government departments is fully implemented in 2016. (Mr Osborne has warned to prepare for a 25% or 40% drop in budgets)
Those are facts and figures even Volkswagen would be pretty keen not to discuss.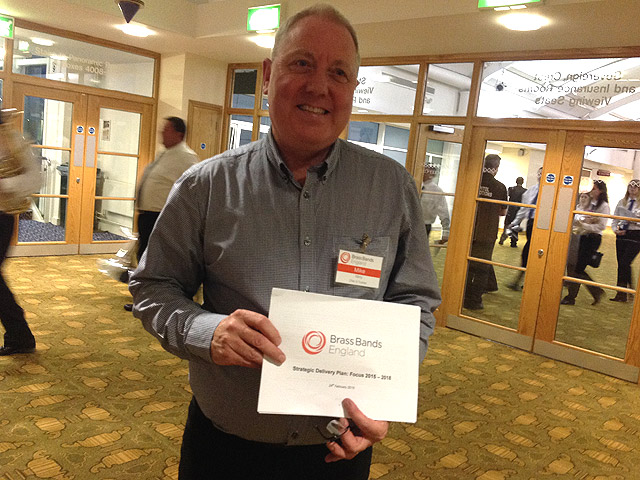 Planning for the future: BBE Chairman, Mike Kilroy

Credit

However, to their immense credit, both Mike Kilroy and Mike Waterson were open and honest about the difficulties BBE has encountered over the past year and the challenges it faces over the next two - by which time they hope the organisation would be in a position to ask Arts Council England for a further increase in its annual funding.
Neither shirked their responsibilities or explanations: Although this was a collective mea culpa they knew they couldn't avoid.
Membership had been around 130 bands but has now grown to around 170, whilst the movement of funds from the Norman Jones Trust to BBE was undertaken in accordance with the trust deeds - even though the trustees approving the decision were the same people who requested the money from BBE.
Parlous state

It was explained that BBE had been in a parlous financial state and working capital had to be raised until further funds came through. The money will be repaid out of profits made by BBE in the coming years.
At present, the Norman Jones Fund has £35,000 left in its coffers with bands and organisations welcome to apply to it for project help etc.
Meanwhile, BFBB Contesting Limited was being wound up - with just £242 being paid back on the BBE loan. With liabilities exceeding assets, there was no prospect of anything more.
Lacked clarity

It was also admitted that the decision to award Black Dyke £5,000 on winning the English National Championship lacked clarity and thoroughness of purpose.
Although no fault lay with Black Dyke, it did result in the commissioning of a work that in hindsight didn't really meet BBE's intentions of a 'festival composition' with 'a lasting legacy'.
It was confirmed that no further payments had been to Black Dyke or Brighouse & Rastrick on gaining qualification to the European Championships, and any potential future awards will have to be scrutinised in much more detail.
Wage savings

With a little accountant's twinkle in his eye, Mike Waterson did admit that wage savings were 'fortuitous' (around £12,000 month since April to further boost reserves), especially as Arts Council funding was for 'running costs' and not 'restricted' solely to employment outgoings. All staff was now in post.
Mike was also aware that there was the possibility of a cut in future funding due to government austerity measures - and highlighted that in the past there had been small reductions in annual payments. This was one reason why reserves were being built up in order to avoid any prospect of a calamitous collapse such as the high profile Kids Company organisation.
It was hoped that an increase in other revenue streams would also occur (more member bands, commissioning schemes etc), whilst BBE was already undertaking preliminary work to prepare for the next round of funding applications to cover the period 2018-2021.
Monitoring and recording

In future, Mike Kilroy insisted that BBE would closely monitor and record work undertaken and outcomes achieved - the 'good times' as they were called by one employee, to also be reflected in pounds, shillings and pence.
They will need to be: 4BR's Freedom of Information request to Arts Council England and further research revealed that of the £165,807 of Grants for Arts awards made to the 'brass and silver band sector' in 2014/15 - less than £25,000 acknowledged BBEs direct involvement. Out of £223,000 in 2015 to date, it was just over £15,000.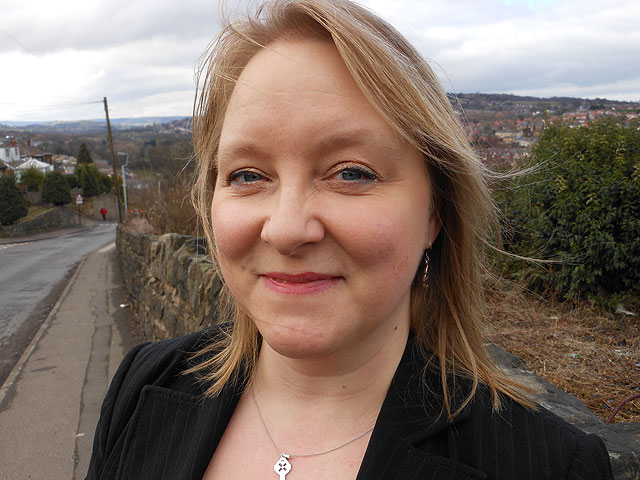 Busy networking for bands: Rachel Veitch Straw

Comfortable ground

Away from the stats, facts and figures, BBE was on much more comfortable reporting ground.
The new staff were up and running, the National Youth Championship was yet again a success and the partnerships with Unibrass and the National Championship (for European qualification) were robust - although coming to a working or even workable 'understanding' with EBBA itself seemed to be even more 'Euro-sceptic' than ever.
Lobbying

It may a little while before England is playing a leading role in European banding politics - but in the UK the All Party Parliamentary Group is being heard in Westminster thanks to the excellent 'lobbying' skills of Roy Terry.
Internal projects were also gaining pace, with the long term plans to implement a 'Brass Band Mark' (recognisable by the Arts Council) led by work done by Gary Walczak and based on high quality good practice guidelines to help bands prosper, reaching a critical stage of development.
Busy market place

In addition, Rachel Veitch-Straw's upbeat, informal 'networking in its purest form' round up of her work showed that there was certainly a very busy market place for BBE to help explore and exploit for the benefit of member bands.
This was palpable BBE enthusiasm and endeavour in action - a vitally important resource that over the next few years could prove crucial to the organisation's chances of prosperity.
However, you also left feeling that what BBE needs to do now is to report the results of all that optimism to the purse-string bureaucrats, politicians and accountants - people who are only equally enthused and impressed by successful outcomes when measured in pounds, shillings and pence.
Iwan Fox