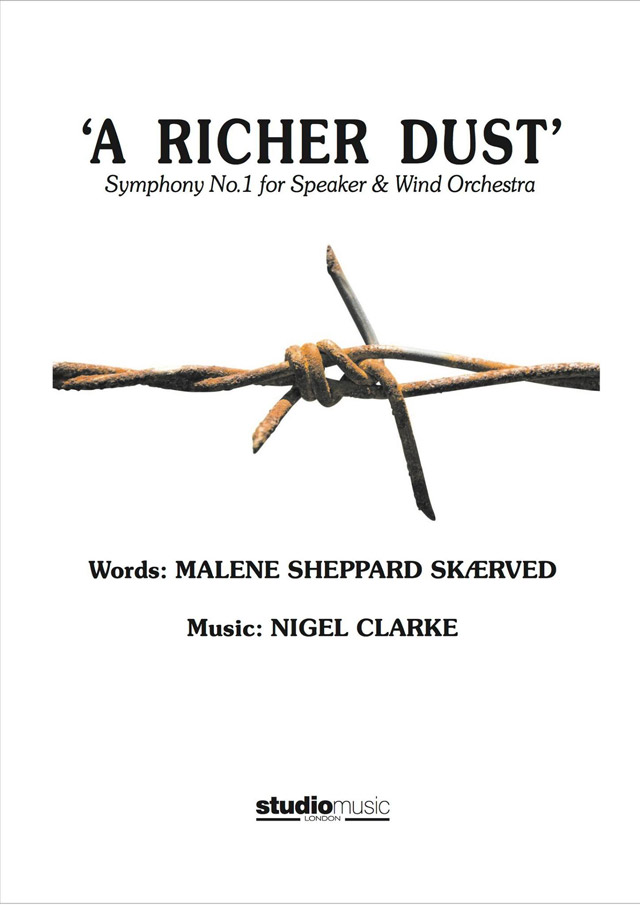 At a time when many parts of the world suffer under the pernicious grasp of conflict, violent repression and extremism, a small corner of central London will become a beacon of hope and reconciliation this month with the European premiere of a reflective and very relevant work.
'A Richer Dust - Symphony No 1' by Nigel Clarke, will be performed by The Band of the Irish Guards in a free 'Concert of Remembrance' at the iconic Guards Chapel in Birdcage Walk - a stone's throw from the heart of government in Westminster.
Constant companions

It is an entirely appropriate venue for a composition that inextricably connects its audience to the DNA of what it means to live with what the composer calls, 'the constant companions of human history'.
On a beautiful Sunday morning in June 1944, a V1 bomb smashed through the roof of the Guards Chapel, exploding in the musician's alcove. It killed 121 people - musicians and military personnel as well as members of the general public who had come to pray.
However, the bomb did not extinguish the Alter candles - which remained lit amid the destruction - a remarkable symbol of future hopefulness.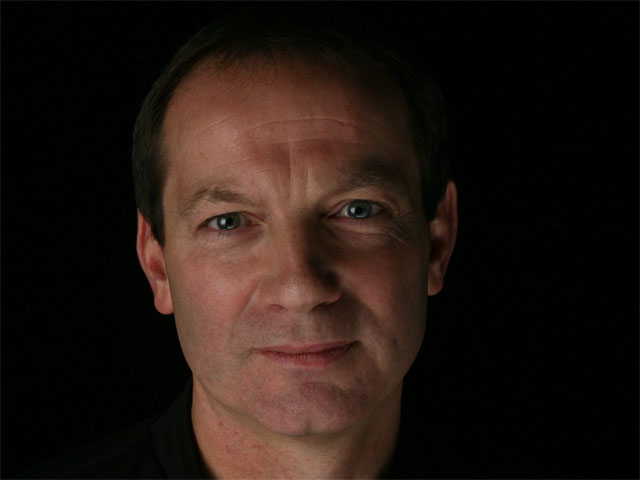 Deep emotional connection

For Nigel Clarke (above), to therefore have his Symphony performed by the Band of the Irish Guards draws deeply on an emotional connection as well as intensifying his own feelings on the overall subject matter.
"'A Richer Dust' explores what it means to live with violence and extremism - the constant companions of human history," he says. "Although the scope of my work is universal, it's also brings with it an immense sense of personal pride that it will be performed by the Band of the Irish Guards.
I served in the regimental band between 1982 and 1986 and owe the military so much. Their desire to ensure it will be performed gives it a deep degree of relevance and acceptance of its themes on how conflict affects everyone.
I am very proud of my connection to them and especially with their openness and commitment to perform a work that also has a direct connection to their own past, present and future."
Stunning libretto

Accompanying the music is text written by Malene Sheppard Skaerved (who the composer has worked with before - below with Andrew Porter), intertwining the score with quotes and images that weaves together voices ranging from those of historically significant figures through to voiceless, ordinary people living in extraordinary times.
It is a stunning, startlingly diverse libretto that combines the words, thoughts, quotes, speeches and writings of individuals, bodies and organisations - from John Nash and George Orwell to Amnesty International and the National Rifle Association, the Imperial War Museum to Moms Demand Action for Gun Sense in America.
Visceral impact
The visceral impact clings to your memory synapses long after you have heard them narrated - right from the opening words; 'horror….. terror….. violence..… war ………. if only it was someone else's son'.
It is the prelude to an epic, poetic journey; overflowing with emotion and feeling with its descriptions of loss and trauma - from domestic violence and personal tragedy to the almost biblical misery of global conflict.

Most challenging

No wonder Clarke feels that it is a composition that has been perhaps the most challenging as well as rewarding he has produced.
"I have given it my all, and Malene's wonderful text and the images that will be spoken and shown alongside will I feel, make such an immense impression. What Malene has done is nothing short of remarkable.
The scope of her research and the stark beauty of her writing; words from people who have spoken them, the organisations which have printed them and the opinions that bodies both large and small have held and expounded, is simply staggering. The effect as the music unfolds, delves deep into personal consciousness."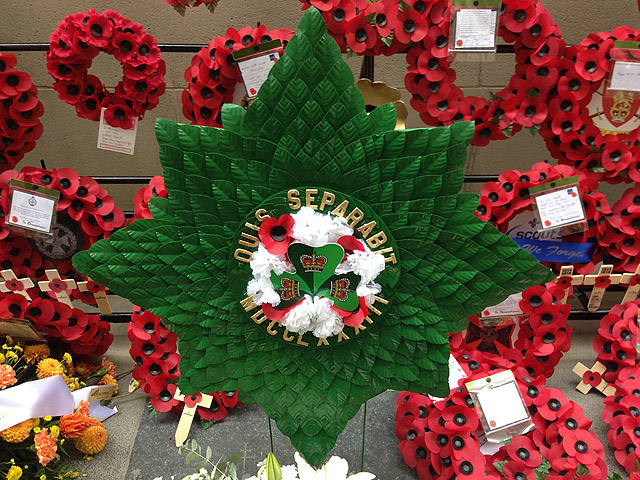 Significant

What is perhaps even more significant is that the European premiere will be given by the Band of the Irish Guards - although as their Bandmaster Andrew Porter says, 'A Richer Dust' has also resonated with his players and himself.
"The Irish Guards Band has a long and proud history, but this work still made an immediate, deep-felt impact on us all.
Many of us have experienced the theatre of combat for ourselves and there are many elements within the text and music that resonate for different and varied reasons.
However, we all felt that it was essential that we gave this performance. The overall subject matter is dark and disturbing, but it also highlights the hopes and aspirations we all have in working towards peace, reconciliation and understanding."
Narrator

Andrew will also narrate - and as he explained, it was Nigel's music and the powerful emotions that seep through Malene's text that also saw him relate it so strongly to his own personal experiences.
He added: "I've been a huge fan of Nigel's since growing up in Northern Ireland and listening to the likes of Black Dyke playing 'The Pendle Witches' and Bob Childs giving the premiere of 'City in the Sea'.
That carried on when I studied at the RNCM in Manchester and I was delighted when I joined up to find out that he had been in the Irish Guards Band himself.
When Nigel sent me the score to 'A Richer Dust' it was after I had been on a nine month deployment in Afghanistan. That was a difficult time; challenging in every aspect, especially being detached from making music."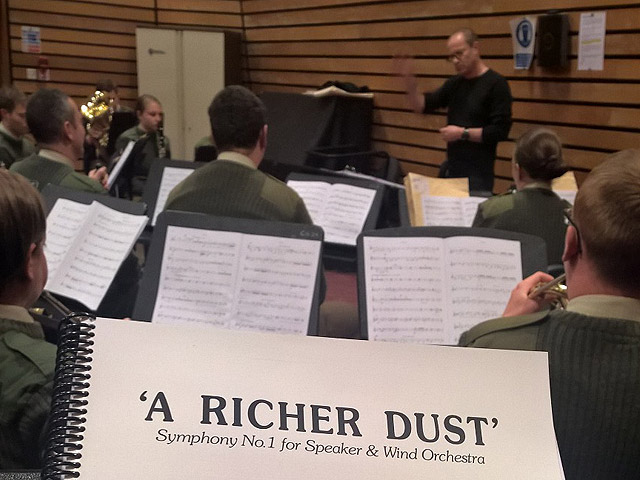 Desire to perform

Andrews explains further: "Nigel had just released his latest brass band recording, 'When Worlds Collide' and my mum posted it out to Kabul.

It became a source of inspiration; the sheer quality and uniqueness of his music was fascinating, the combination of words and music were some of the few things that kept me going, giving me an additional point of focus toward the end of my tour."
After meeting up with Nigel and that first look together at the score on his return, the commemoration project started to become a reality - thanks in no small part to Andrew's desire to perform a work that reflected the hardships and extremes of life - from the intensely personal and seemingly insignificant, to the huge and globally challenging.
Personal and impersonal

"This is what made 'A Richer Dust' so significant to me," Andrew continues.
"It does cover the personal which can make us feel alienated - such as Obsessive Compulsive Disorder and dyslexia, to the impersonal corrosive extremism currently destroying hope and aspiration in some nations.
It is a massively sweeping spectrum to cover, but this is a work of gravitas embracing the many extremes of life. The Symphony generates many questions and challenges us to qualify our role as individuals and as nations and how we hope to shape a positive future."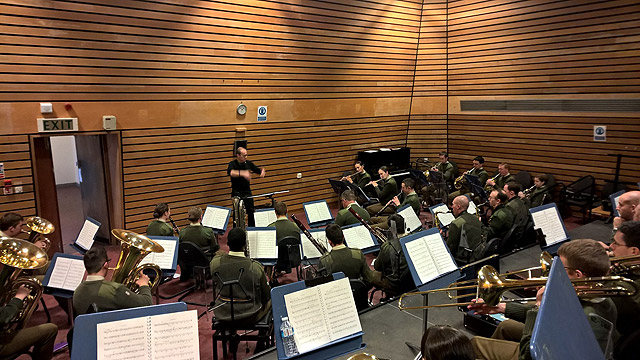 Demanded

Premieres of substantial musical works for wind band (the Symphony is 50 minutes long), especially by British military bands are a rarity, but Andrew felt that 'A Richer Dust' was a work that almost demanded to be heard.
"It is a truly cerebral and evocative Symphony," he says. "It is also understatedly confident with an engaging intensity and a pensively dark undercurrent. The fusion of the subject material, text and music combine to create a gargantuan score, a vast canvas; vibrant, radiant and dark, often foreboding in substance.
However, I believe that its sense of hopefulness, which seeps through the work to its conclusion which will connect with everyone involved in the performance process, the performers and audience alike."
Children's future

To highlight his point Andrew recites the final words: "'… small delights make us human… We all breathe the same air… We all cherish our children's future…. And we are all mortal… in that rich earth a richer dust'.

The effect I believe will be immense - from the poignancy of the European premiere taking place at the Guards Chapel to how it resonates with individuals and their outlook on the current and future world.
We are honoured to be giving the European premiere of such a significant composition."
Iwan Fox
---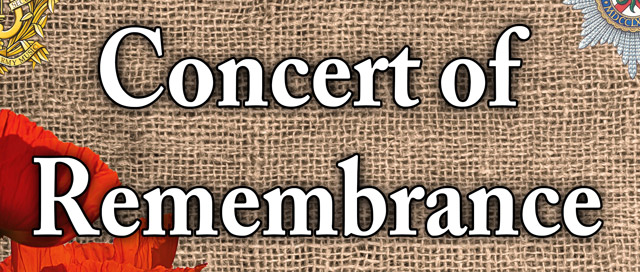 'A Richer Dust - Symphony Number 1' will be performance by The Band of the Irish Guards at a special Concert of Remembrance.
Friday 6th November - (7.30pm admission free)
The Guards Chapel, Birdcage Walk, London. SW1E 6HQ
Nearest tube station: St James's Park
On Thursday 5th November there will be an 'In Conversation' event held in the Royal Academy of Music Museum (Piano Gallery) 12.30pm.
This is part of the SoundBox series hosted by the Academy's 'Viotti Lecturer', violinist Peter Sheppard Skӕrved and will include contributions given by the writer Malene Sheppard Skӕrved, the Irish Guards Band's Director of Music Major Bruce Miller, Band Master Andrew Porter and Nigel Clarke.
This event is free to the public: SOUNDBOX 1230 5th November Piano Gallery Royal Academy of Music, Marylebone Road, London NW15HT
The world premiere of 'A Richer Dust' was originally given by the Middle Tennessee State University Wind Ensemble under the baton of Dr Reed Thomas in 2014.