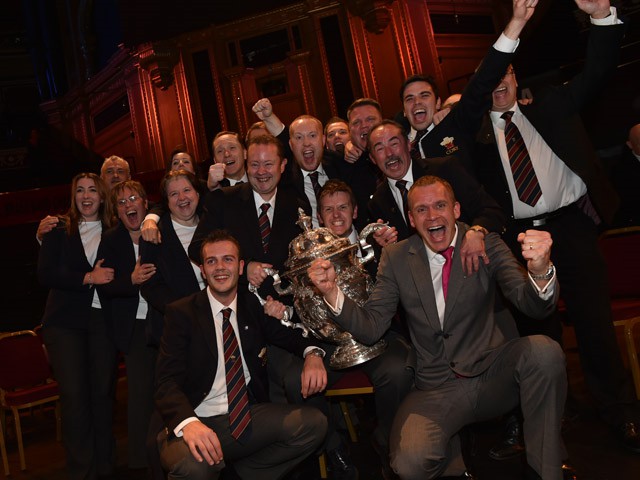 Framed for history: Cory celebrate

There have been many famous and even infamous performers who have framed their musical mark for posterity at the Royal Albert Hall over the years.
A stroll along its circuitous corridors shows them in all their glory; atmospheric black and white images of Frank Sinatra and Led Zeppelin, Billy Connolly to Yo Yo Ma adorn the walls.
However, as hard as you may try, there is not a single picture of a brass band - despite the National Championship of Great Britain being held here for almost 70 unbroken years. It's a strange but rather predictable omission.
Memorable

Perhaps that may change following Cory's outstanding 2015 victory.
Philip Harper led the Welsh band to its seventh National success - their second in three years - with a performance as memorable as any given by the gallery of international superstars that have set foot on the auditorium's historic stage.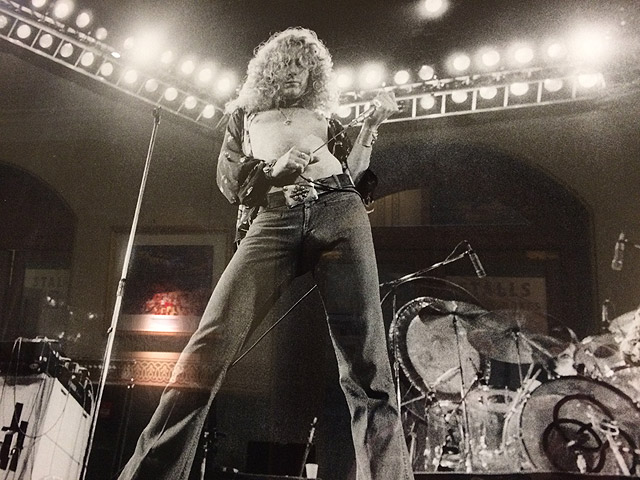 Leading from the front: Robert Plant of Led Zeppelin

They certainly did it their own way too - with a heavy metal rendition of the set-work, 'Spiriti' by Thomas Doss that had the foundations rumbling as if they were belting out an encore rendition of 'Stairway to Heaven'.
It provided a wonderful climax to a weekend of stunning music making - one that had started in splendid fashion on the Thursday evening at Regent Hall.
Aperitif concerts

These 'aperitif' concerts have become increasingly popular over the years as people take the opportunity to extend their National weekend to encompass more than just the contest day itself.
This year visitors had the opportunity to enjoy Elgar Howarth in action (just a few weeks before his 80th birthday), tenor horn virtuoso, Owen Farr on sparkling recital form and Grimethorpe Colliery Band giving a bold indication that they were in determined mood to try and claim a first British Open/National 'double'.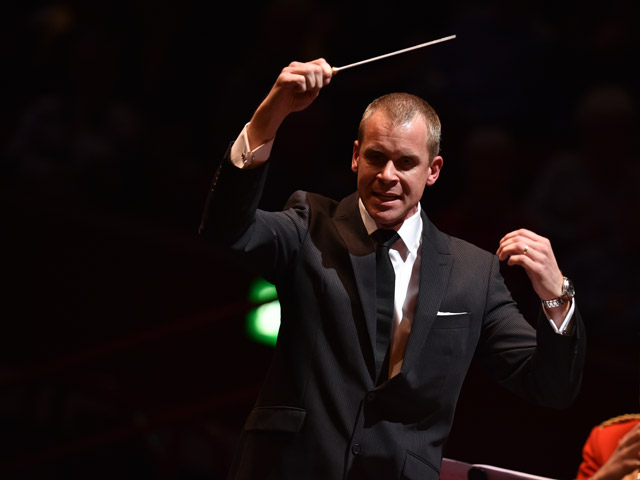 Leading from the front: Philip Harper of Cory

Still a giant

These were treats as tasty as anything you could hope to savour; headed by Howarth leading a lunchtime recital with players from the Royal Academy of Music. Although physically no longer the imposing a figure as he once was, he remains a giant of a musician: It was the rarest of treats to see him conduct.
It was also a reminder that although each of these splendid events stands alone, they still provide an engaging sense of increasing musical anticipation - one that focuses the mind towards the Saturday: They are now an integral part of the 'National' experience.
Colourful Allen

With an enjoyable concert given by Enfield Citadel featuring tuba virtuoso Les Neish, and a colourful 'test piece' talk by Professor Stephen Allen, no wonder Saturday morning saw the 'infamous' return of a few furtive looking ticket touts milling around the crowds as they waited patiently for the doors to open on the stroke of 9.00am.
As listening habits have changed, the Albert Hall is no longer 'sold out' as it was 40 years ago, but the crafty smiles on some faces as they bagged a 'black market' seat or two did bring back memories of times past.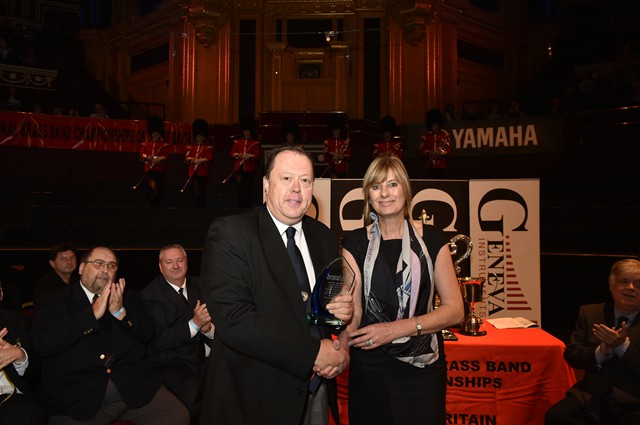 Best Instrumentalist: Paul Richards of Flowers

So was the scrum of action as the heavy glass doors were swung open by the politely officious staff; a heaving mass of banding expectancy surging past to get their hands on a study score and programme.
Arthur Daley

However, even the great Arthur Daley - the 'King of the dubious bargain' - would have questioned the wisdom of charging the rather curious price of £10.50 for an A5 size short score: The jangling sound of people looking for loose change in their pockets wouldn't have been out of place in the percussion sections of the competitors on Thomas Doss's cracking test piece.
Lucky

Those lucky enough to get their hands on one (and they were sold out within minutes) had the opportunity to delve closer into a work that Prof Allen had described in his excellent presentation as, 'a critique of false religion'.
For most brass band aficionados that took a bit of getting your head around - especially as it's usually the far less esoteric considerations, such as not making nervous individual or unforced ensemble errors that invariably decide most contesting matters.
And despite Prof Allen's evangelical explanatory zeal, the interpretation of doxological canticles tends not to be high on the tick-list of most contest goers; even when it comes to listening to a test piece played by 20 top section bands.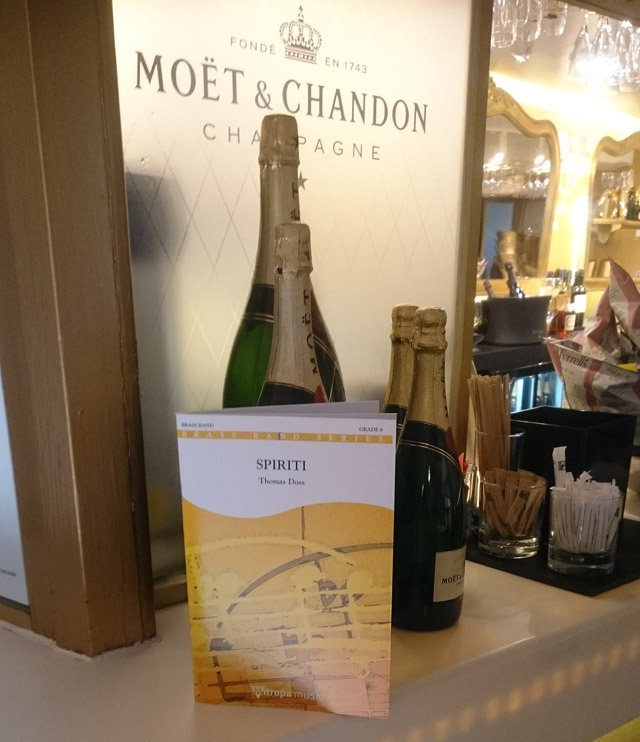 A test piece to celebrate...

However, the decision to use Doss's remarkable composition (originally commissioned for the 2010 European Championship in Linz) certainly proved to be inspired - and those lucky enough to have heard his Regent Hall talk were given a very clear analysis of where its technical, musical and even liturgical pitfalls lay.
Spiriti essence

In essence, 'Spiriti' was two Allegro sections framing a central slow movement which itself enclosed a core of bluesy rock: It was Bruckner with a little bit of help from Bach, the Bible and John Bonham of Led Zeppelin on the drums.
Although set out in a contemporary musical language for what remains an inherently conservative brass band audience, it's clearly defined structure still touched on test-piece tradition.
Satisfying

The development of two easily recognisable parts of the Bach chorale, 'I lean on your Throne, O God - Do not turn your face from me, a sinner' and Bruckner's treatment of the psalm hymn 'Old Hundredth', linked to snippets of his Fifth Symphony and even Stravinski's 'Rite of Spring', made for a transparent, understandable and immensely satisfying experience.
The audience's reaction - politely sceptical as the first band left the stage, but by the contest's close, overwhelmingly ringing of positivity, bore this out: The tumultuous cheers and whistles that greeted Cory's winning rendition was as rousing an acclamation given to anything heard here in the past 70 years - the legendary triumphant performances of 'Le Roi d'Ys' in 1959 and 'Cloudcatcher Fells' in 1985 included.
Breathless Cory

Supporters, rivals and critics alike were left breathless by the sheer vibrancy of the playing; the razor sharp technique allied to a pulsating interpretation of the score by Philip Harper.
This was musical doxology that completely reinvigorated the belief of the faithful gathered in the greatest contesting cathedral of all that brass band music making at its best can still connect to the mind, heart and soul.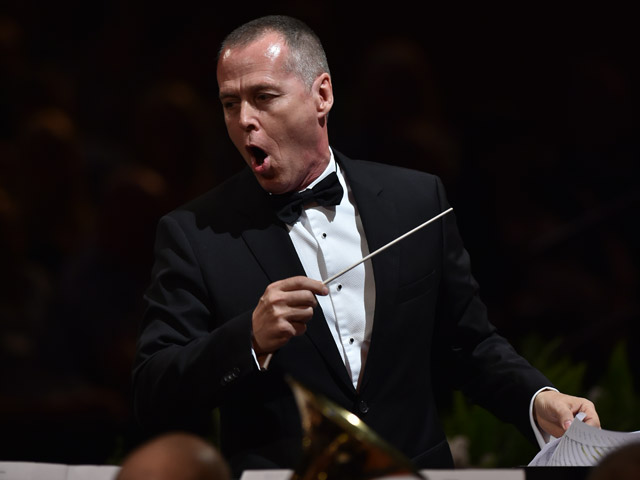 King inspired with Brighouse

It had to be that good to beat a host of high class rivals - chief amongst them an equally inspired Prof David King and Brighouse & Rastrick. They came mighty close to talking the title back to their Yorkshire home for the first time since 2011 with a performance brimming with emotional impact.

Close call
It later transpired that the adjudication team of Stephen Roberts, Howard Snell and Rob Wiffen OBE gave a great deal of thought about the ultimate destination of the title, although they had little problem in placing the two heavyweights a clear margin ahead of the rest of the field.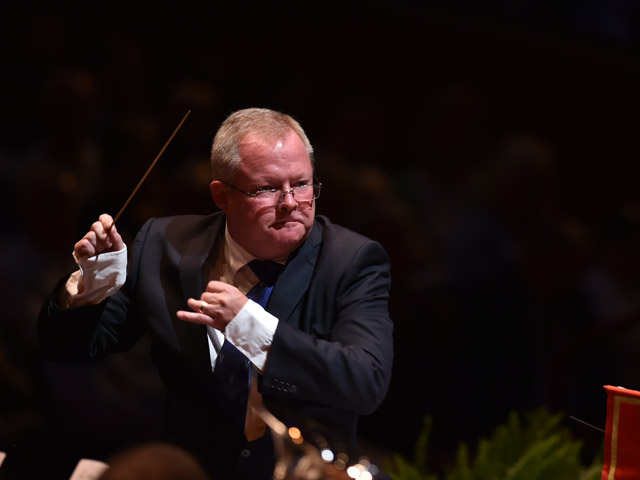 A darker Cutt with Fairey

They were led home by a rejuvenated Fairey Band in third, thanks to an engrossing, darkly hued approach by MD Garry Cutt, whilst Flowers and Tredegar once again showcased their ensemble and solo qualities in coming fourth and fifth.
Delicacy and precision

On a day when raw power and passion had to be tempered with tasteful delicacy and precision, Flowers soprano player Paul Richards deservedly took the 'Best Instrumentalist' award for his sublime personal performance - especially in the demanding central section where his cultured phasing and sweet tonality was a delight.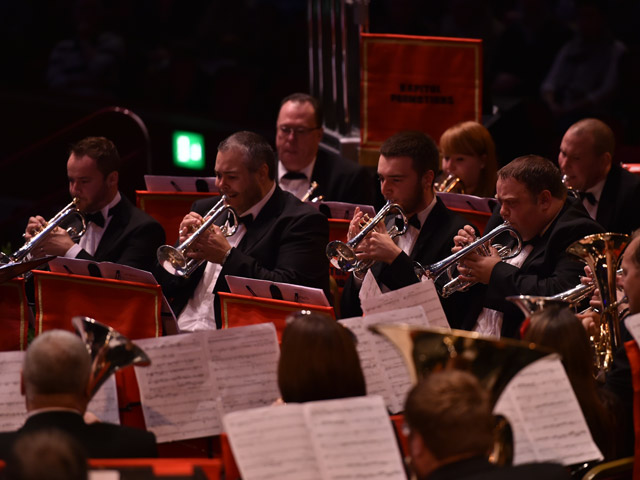 Flowers again show their strength in depth

The award rounded off a memorable contest day for the West of England. There couldn't have more vocal celebrations heard if The Wurzels had just won the Eurovision Song Contest, as Camborne claimed a fine sixth place finish - their best result since the late 1970s: Even the poshest Kensington Bistro ran out of stocks of cider.
Contest to cherish

For the non partisan supporter - and the Albert Hall still attracts musical accents from all corners of the banding globe, it was a contest to cherish; although for the fans (and they can be very partisan) of some of the pre-contest favourites, the result made for fevered debate well into the early hours in the hotel bars along Kensington High Street.
Midfield mire

Black Dyke's title defence came to a rather underwhelming end - a lowly 11th place - their worst return since Prof Nicholas Childs took over the baton in 2000, while a stuttering Grimethorpe fared little better in tenth and a sombre spiritual take by Foden's slumping to thirteenth.
The heavyweight trio were joined in the midfield mire by Scottish champion Whitburn, who couldn't quite deliver the imposing depth of balanced sound required to enhance their neat technical work, while Carlton Main did well to end fourteenth on what proved to their MDs swan-song off the number 1 draw. Luck certainly hasn't been going their way of late.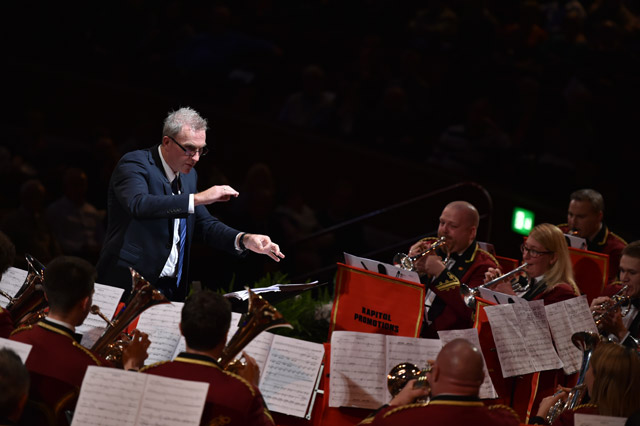 Another top six London finish for Tredegar

Meanwhile, the bottom six ended in fairly predictable order - a frustrating Virtuosi GUS leading home a committed Welsh pairing of Northop Silver and Tongwynlais Temperance, a determined NASUWT Riverside, and the misfiring duo of Desford Colliery and Friary Guildford.
Conspiracy theories

As always, the modern day post-mortem phenomenon of social media conspiracy theories held sway over late night pints of beer.
The more fantastical in their 140 character Twitter format the more enjoyably bizarre they go: Some of the views wouldn't have been out of place on a brass band version of the X Files - although as always, the simple truth was a little more prosaic. Those who didn't feature in the top 10 didn't play particularly well.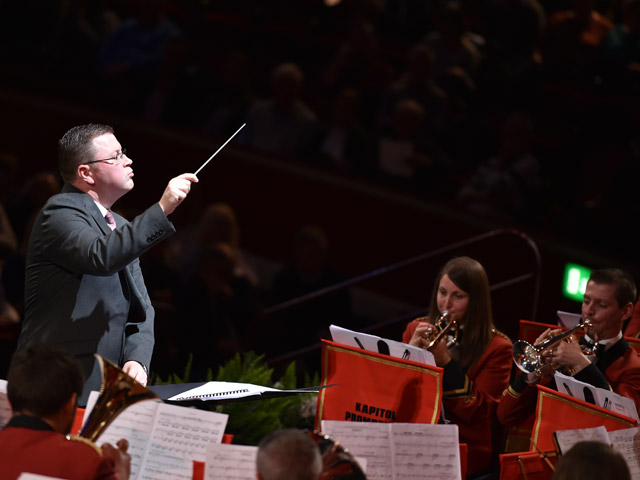 Camborne inspired under Kevin Mackenzie

On reflection from the bottom of a well lubricated pint glass, many will have disputed that with the usual hard luck stories of missed opportunities and mishaps, bad luck and bad intonation, consistency and over ambition. They were wrong.
Some smiles

However, there were some smiles to be seen - especially those of Zone One Brass who delivered a fine performance under Richard Ward's perceptive direction to come a fully deserved seventh, just ahead of the increasingly consistent high class pairing of Reg Vardy and Co-operative Funeralcare.
Body language

A few hours after a contest makes for an obfuscated sense of reflective appreciation - a more immediate litmus test (especially for those social media commentators) would be to see the post-performance faces of MDs and players as they walked off through the narrow passageway at the side of the cavernous auditorium.
Nothing tells you more than the immediacy of body language; elation or deflation dressed in uniform.
Cory and Brighouse players walked back to their changing rooms deep in the bowels of the hall as if they were bouncing on a trampoline floor; others traipsed back as if they had lead in their shoes. There were hugs and shrugs, plenty of what ifs and what happened?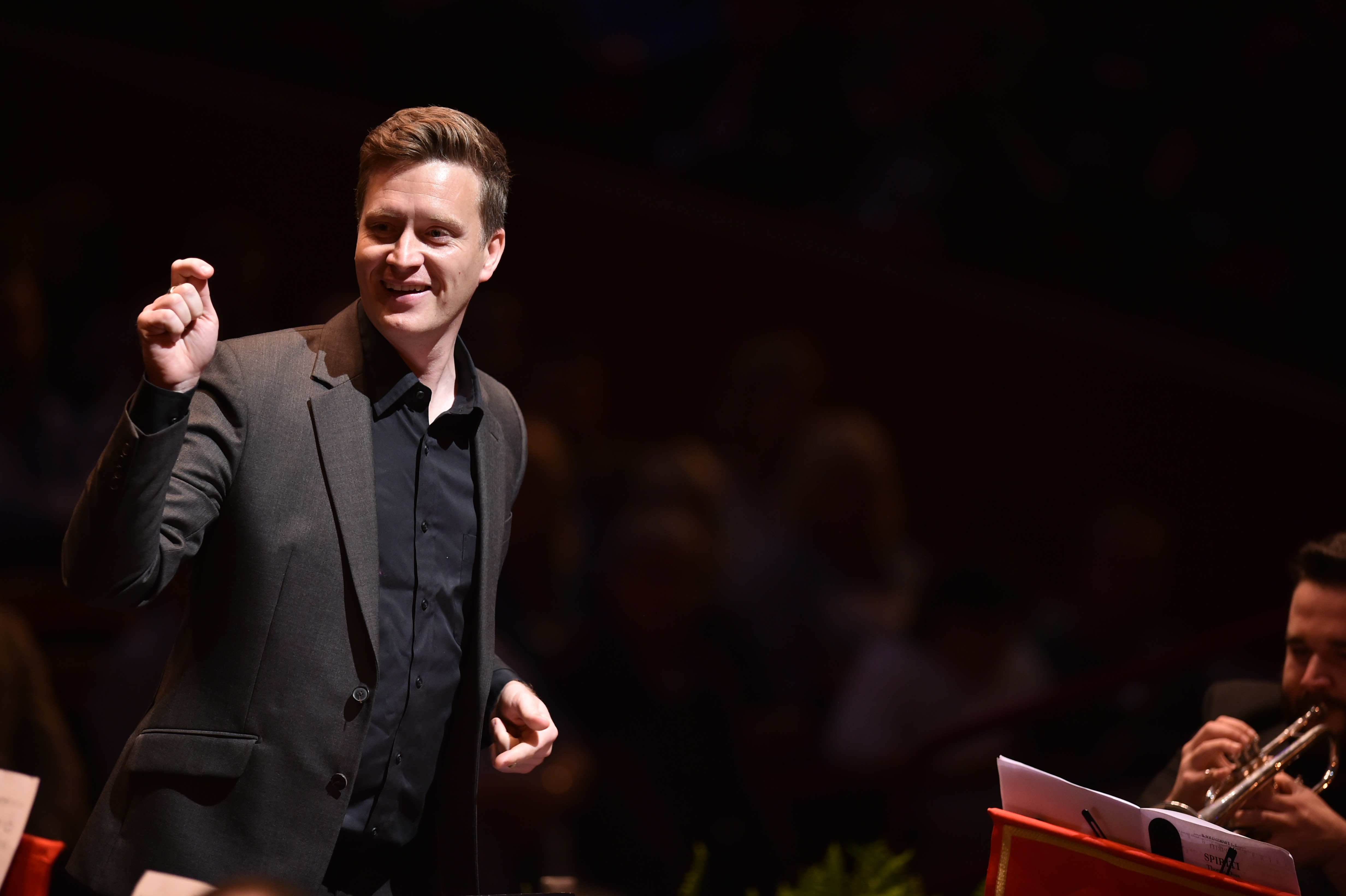 Just that far off a top six finish for Zone One

Weeks of hard work and preparation, dedication and commitment condensed into 18 minutes of concentrated intensity. Once it was over all anyone could do was wait.
Sense of direction

Whilst the results ceremony may no longer be broadcast to the nation via the plumby BBC tones of Frank Phillips, it still retains a sense of occasion - helped by the fanfare trumpets of The Band of the Welsh Guards and a restless sense of anxiety amongst the seated band representatives.
You had the sense that most of them knew just where the old silver pot was heading....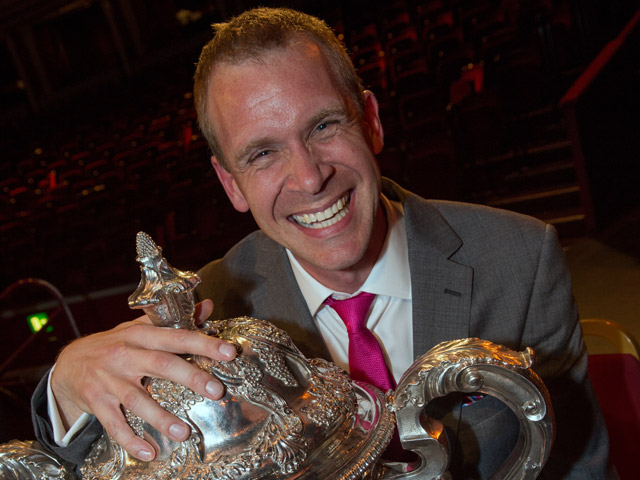 Mine again...

Omerta

The speeches were still as long as they have always been - although thankfully the traditional adjudicator's code of 'Omerta' has long been broken (and on this occasion Stephen Roberts gave a very neat, and perceptive speech), but there is still a tingle of anticipation in the moments before the new champion is announced.
On this occasion, as most people knew after Brighouse had been announced as runner-up, it was Cory. Soon after, Philip Harper and his players were walking on air.
It was a victory deserving to be commemorated for posterity in a prime location on an Albert Hall wall.
Malcolm Wood
---
This article was written in conjunction with the December issue of The Brass Herald magazine.

http://www.thebrassherald.com/