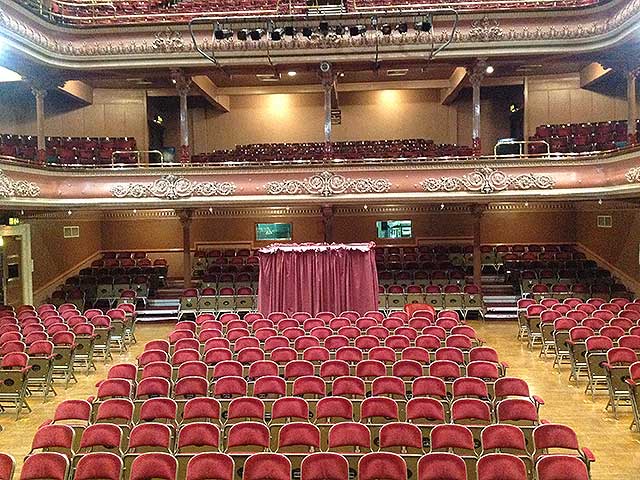 ABBA keeps control of the box...
It appears that the Association of Brass Band Adjudicators has ensured that the Scottish Brass Band Association's (SBBA), 'Passport to Adjudication' initiative has been abandoned - temporarily at least - following a recent meeting between the two bodies.
The result follows a strongly worded response led by ABBA Chairman Alan Morrison, which called its proposed implementation 'reckless and ill-considered', was sent to SBBA following a presentation made by Nigel Durno, Bruce Fraser and John Mabon to the ABBA Executive together with their President David Read MBE.

On hold

SBBA has since responded stating that they had now '...taken the decision to put the project on hold for the time being' although they will '...continue to investigate further possible advances in brass band adjudication as we strive for the best possible contesting conditions for our member bands in the years ahead'.
4BR understands that the meeting was initiated by ABBA as part of an effort to establish links to further the art of adjudication, and to offer a joint approach in the development of new initiatives.
Woefully inadequate

However, it appears that a woefully inadequate presentation and lack of detailed explanation led ABBA, and Alan Morrison in particular, to openly conclude that its proposed implementation at the Scottish Championship in 2016 would be wholly detrimental.
Following the presentation, ABBA's official conclusion was as follows:
"The executive of AoBBA are of the opinion, with the unanimous backing of its membership, that this system does not in any way improve the art of brass band adjudication.
We believe it will be more time-consuming; more complicated and be substantially less transparent for bands and conductors.
Moreover, Fourth Section contests, and in particular the Areas, are the most difficult to adjudicate: employing this proposed new system as a trial at such a contest is reckless and ill-considered."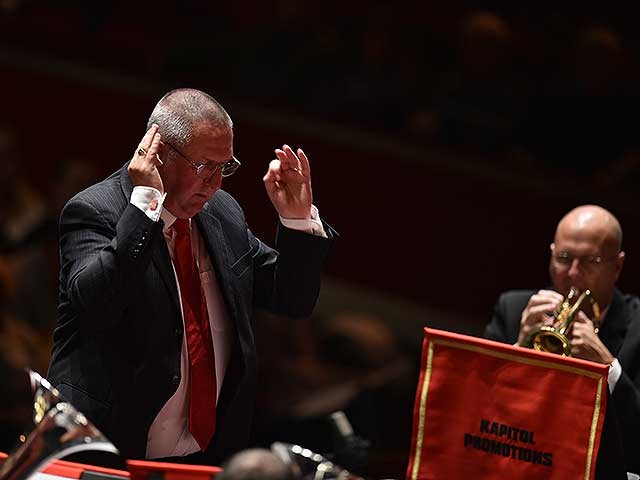 Morrison leads ABBA response...

Strength of feeling

However, such was the strength of feeling that arose from the meeting that ABBA Chairman, Alan Morrison has put his recollection of the presentation, backed by his Executive Committee, into print - which 4BR publishes here.
"Nigel Durno opened the presentation by suggesting that there has to be a change in the present system of adjudication but other than suggesting that there had been some controversial results over the years gave no other convincing reason why.
Bands who do not win a contest may lay the blame on the adjudication. This will not change no matter what system is used and no matter who adjudicates.
John Mabon then introduced himself and informed us that he had been involved as a player in bands since 1963 and recently played with a band in the Second Section at Cheltenham. He stated that his professional background was in QCA examinations and that this was sufficient experience to write the Performance Criteria for the proposed new system."
Presentation

Alan stated how this was presented:
"The category lists with criteria elements and points to be awarded were then given out as John Mabon admitted that he had taken his criteria lists and points from the AoBBA document Performance Assessment Criteria (PAC).
In all there were 9 separate tick-box sections all headed by an item of criteria: i.e. tuning/intonation, tempo etc.
The points to be awarded in each category were from 1-9, with written criteria attached to each point.
With a central band of 5 points, which had the criteria 'an acceptable level', points above 5 were only differentiated by one word in the criteria: i.e. 6 points - the tuning was good: 7 points - the tuning was very good: 8 points - the tuning was excellent: 9 points the tuning was exemplary.
All other categories were similar."
Not adequate

Alan went on to state that the ABBA Executive felt this was not adequate.
"For any kind of transparency in judging more detail has to be given. A tick-box is not enough: It does not explain where the tuning problems were in the piece, which instrument or how problems can be solved. The present system does allow for this.
The tuning criteria also included the wording – 'The tuning of the band prior to performance was acceptable/good/very good' etc.
How can an adjudicator know what anything was like prior to performance when they only hear a performance from the first note?"
Disappointing

Allan also stated that a presentation example was given.
"Bruce Fraser then took over the floor. As the only adjudicator of the presentation team it was disappointing that he did not say much.
Nigel Durno then gave out scores of a brand new piece that none of the Executive had heard or seen before. He played a recording of the piece which lasted circa 20 minutes asking us to tick the boxes of criteria in a mock-up kind of adjudication.
We of course took part in the process but not knowing the piece was a disadvantage making assessment difficult. A piece familiar to us all would have been more helpful in trying out the new system.
The Passport to Adjudication was then explained to us."
Implementation

Alan reveled how this was to be implemented:
"The team plan to hold a one-day course in January and invite several people who are not currently adjudicators to take part. They will learn this new system in a day and then be invited to adjudicate the Scottish Fourth Section contest in March.
Wholly inadequate

Alan stated that the ABBA Executive felt this to be wholly inadequate.
"Given that AoBBA now have a rigorous entry system that includes a searching application form - requiring evidence of experience in conducting, playing, adjudicating, musical knowledge, score reading abilities, assessment qualities and other demands, as well as 2 referees - followed by a 2 year training course of assignments in the field, and continual monitoring and assessment, we felt a one day training course to be woefully inadequate in being able to produce an adjudicator capable of meeting the needs and demands of judging a Fourth Section Area contest."
Lack of opportunity

However, according to Alan, more alarming was the lack of opportunity to ask questions of those who presented the scheme.
"As the meeting drew to a close and questions from the floor were finally permitted, it was clear that Nigel Durno was in a hurry to pack away. They departed shortly afterwards thus depriving us of a chance to discuss the proposals in a less formal setting over lunch which we had provided.
The extent of the meeting and the salient points were conveyed to our membership who were, overwhelmingly, extremely concerned regarding the practicality of the scheme and its validity in a contest scenario."
Welcome ideas

Alan concluded: "To reiterate - the Association of Brass Band Adjudicators is constantly seeking ways of improving what we do for the benefit of all competitors and welcome ideas from all quarters.
However, we have to be assured that any initiatives are trialed and thoroughly tested by the very people who use these methods; otherwise they cannot be satisfactorily validated by adjudicators or competitors alike.
Unless all organisations work together it is unlikely that we will be able to develop the brass band movement into a professional body which has the respect of other musical groups and governing bodies."
---
Concerns

ABBA subsequently published a series of bullet points raised by the meeting, outlining their concerns regarding the proposed 'Passport to Adjudication' scheme.
These were as follows:
• This system has been developed without any consultation with bands, conductors, contest organisers (apart from SBBA) and adjudicators.
• The system is to be used in the Fourth Section at the forthcoming Scottish Championships without first trialing and assessing its effectiveness or suitability.
• It is a rigid system based on the concept of 'tick boxes' which deny the adjudicator the opportunity to comment individually on different performances. We understand that every performance is unique and each performance deserves specific and tailored comments.
• Being a mathematically based system, it will inevitably lead to a number of 'drawn' places.
Although there is a mechanism for resolving this, it is cumbersome and negates the reasoning behind the proposed system.
• The system is extremely time consuming and could create a scenario where adjudicators are more focused on the marking grid than the actual performance.
• The proposal to hold a '1 day' training scheme for adjudicators is highly inappropriate and is at odds with our own scheme which is a two year mentored scheme.
• The aggregating of points from the boxes can lead to human error in calculation. Adjudication is stressful enough without adding further work after each band has played.
This would inevitably result in delays throughout the running of the contest and may prevent bands, waiting on
stage, from commencing their performance in an appropriate and timely fashion.
---
ABBA has since outlined its own recommendations:
• The scheme should not be rolled out until further discussion and consultation has taken place between the parties involved.
• AoBBA members are advised not to operate the system and to politely refuse if asked to do so. This will be supported by the AoBBA Executive.
• SBBA and AoBBA should continue with the dialogue and develop a joint approach to the question of adjudication.
---
Scottish Brass Band Association response:
In response to the above details of meeting being sent to the Scottish Brass Band Association, it replied:
"The Scottish Brass Band Association (SBBA) is always keen to respond to the wishes, and act in the best interests, of our member bands.
Several years ago, SBBA entered into talks with Nigel Durno, Bruce Fraser and John Mabon with the aim of achieving a transparent and easily understood method of adjudication that would be to the long-term benefit of brass bands everywhere.
The Passport to Adjudication was the result of these discussions and was unveiled during the summer of 2015, with a view to piloting it at the 2016 Fourth Section Scottish Championships.
No SBBA spokesperson was able to attend the meeting on September 28th, which was intimated to AoBBA in advance.
We are always keen to receive feedback and unfortunately, the response from other agencies has not been universally favourable.
As such, we have taken the decision to put the project on hold for the time being. We are grateful to Nigel, Bruce and John for the hard work they have put into the Passport to Adjudication project and look forward to working with them in future.
"SBBA will continue to investigate further possible advances in brass band adjudication as we strive for the best possible contesting conditions for our member bands in the years ahead."