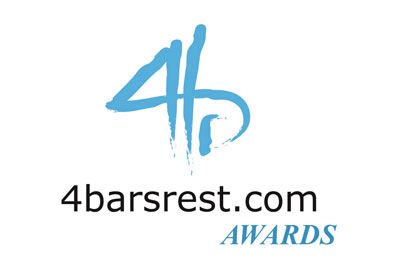 4BR Directors Anthony Banwell and Iwan Fox have taken the decision to change the way in which we make our annual awards this year.
We have decided to ask the opinion of nine leading brass band opinion makers, performers and journalists to consider the merits of each nomination in our 'Long List' categories.
10 nominations for the panel to consider

There are ten nominations from 4BR Editor Iwan Fox in each - with the panel tasked with coming up with their top three.
We have asked journalists Kenny Crookston, Malcolm Wood and Chris Thomas, statistician Gordon Simpson and performers Steven Mead, Frode Rydland, Owen Farr, Tom Davoren and Phillip McCann, to consider the choices not just for their excellence, but also for the significance of what they have achieved this year.
This may vary in certain categories - but we want to reflect more than mere popularity. Our established criteria for initial nomination remains the same.
Only in the event of a tie will the 4BR Editor use a casting vote.
Debate

We know our 'Long List' of choices will create debate and plenty of argument, and we are sure there are many supporters who will feel that their own choices have not been formally recognised, but we can assure you we gave each category a great deal of thought - as will our experts.

The results will be announced on Christmas Day.
---
Band of the Year:

Black Dyke
Cory
Flowers
Grimethorpe Colliery
Paris Brass Band
Stavanger
Tredegar
Valaisia
Wellington Brass (New Zealand)
Whitburn
---
Conductor of the Year:

David Bremner
Dr Robert Childs
Prof Nicholas Childs
James Gourlay
Garry Cutt
Philip Harper
Lee Rigg
Gareth Ritter
Luc Vertommen
Allan Withington
---
Player of the Year:

Vincent Bearpark (Valaisia, Leyland)
David Childs (Flowers)
Katrina Marzella (Black Dyke)
Paul Richards (Flowers)
Tom Hutchinson (Cory)
Grant Jameson (Flowers)
David Thornton (Brighouse & Rastrick/Fodens)
Harmen Vanhoorne (Brass Band Buizingen)
Glen Van Looy (Brass Band Buizingen)
Glyn Williams (Cory)
---
CD/DVD of the Year:

Cory in Concert Volume V: (Cory)
Dark Arteries (Tredegar Band)
Genesis (Black Dyke)
Journey to the Lone Wolf (Black Dyke)
Heritage Series Vol VII: (International Staff Band)
Nefarious (Fairey)
Neglected Treasures (Cory)
Patrons Choice VIII (Foden's)
The Arrival (Exit Brass)
The ISB at Abbey Road (International Staff Band)
---
Solo CD of the Year

A Mi Manera (Lito Fontana)
A Search for Peace (Kirsty Abbotts)
Drive (Fabian Bloch)
Parallel Realities (David Thornton)
The Crystal Palace and More Fogotten Trombone Solos (Brett Baker)
In Principal (Tom Hutchinson)
Lost Treasures (Glenn Van Looy)
Paradiso e inferno (Matthew Gee: Principal Trombone – Royal Philharmonic Orchestra)
Platinum Celebration (Glyn Williams)
Radio City (Brett Baker)
---
Lower Section Band of the Year:

Dublin Silver Band (USA)
Ebbw Valley Brass
Elland Silver Youth
Goodwick Brass
Houghton Brass
Italian Brass Band
Spijkerpakkenband (Holland)
Wardle Academy Youth Band
Whitburn Youth
Young Brass Band Willebroek (Belgium)
---
Newcomer of the Year:

BD1 Brass
Daniel Clough (cornet of BD1 Brass and Elland Silver Youth)
David Thornton (adjudicator)
Bolsover Festival of Brass: Live internet contest coverage
Christopher Bond (composer)
Hammonds Saltaire/Shiri Sriram: Just A Vibration
Italian Brass Band
Rolf Rudin (composer)
Tredegar Band/Rambert Ballet: Dark Arteries
Young Brass Band Wiilebroek
---
Test Piece of the Year:

Evolution, Five States of Change (Philip Sparke)
Gallery (Howard Snell)
Journey of the Lone Wolf (Simon Dobson)
L'effet Divers (Stan Nieuwenhuis)
The God Particle (Rolf Rudin)
The Graces of Love (Oliver Waespi)
The Raid (Oliver Waespi)
The Saga of Tyrfing (Jacob Vilhelm Larsen)
Trance (Thomas Doss)
Spiriti (Thomas Doss)
---
Contest Performance of the Year:

Black Dyke: Metropolis 1927 at European Championship
Brass Band Treize Etoiles: The God Particle at European Championship
Brighouse & Rastrick: Reflections on Swan Lake at British Open
Cory: The Four Elements of the Universe: Brass in Concert Championship
Cory: Spiriti at National Finals
Goodwick Brass: The Alchymist's Journal at First Section National Final, Cheltenham
Grimethorpe Colliery: The Torchbearer at Yorkshire Regional Championship
Paris Brass Band: REM-scape at French National Championship
Valaisia: Trance at Swiss National Championship
Stavanger: 'Just a German Girl' at Siddis Entertainment Championship