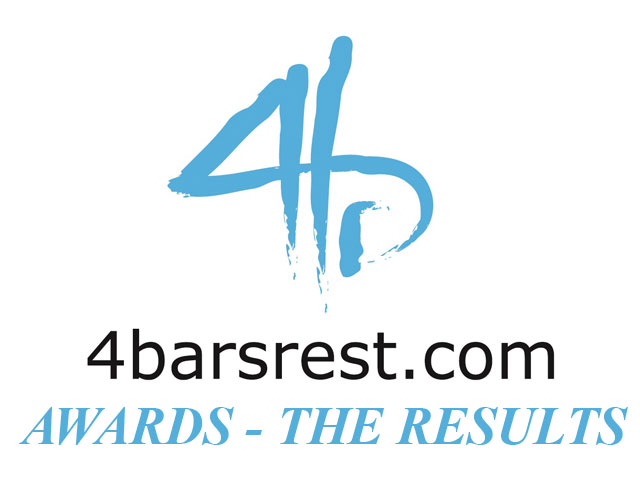 The votes have been counted and the 2015 winners can be revealed...
The confidential returns from our panel of nine judges have all been counted.
We asked Kenny Crookston, Malcolm Wood, Chris Thomas, Gordon Simpson, Owen Farr, Steven Mead, Frode Rydland, Tom Davoren and Phillip McCann to look closely at the significance as well as the excellence of each nomination in the nine categories during the past year.
We asked them to give us their top three in order of merit.
1 point was given for their 1st place choice, 2 for second, 3 for third and 5 points for all others.
The overall placing was governed by the lowest number of total points. In the event of a tie the number of first place finishes/then second/then third, was taken into account. In event of these being the same, the final choice went to the 4BR Editor.
As always, we are sure not everyone will agree (there was no winner who gained a clean sweep of nine first place preferences), but we think the experts have come up with a pretty decent list.
Drum roll please...
---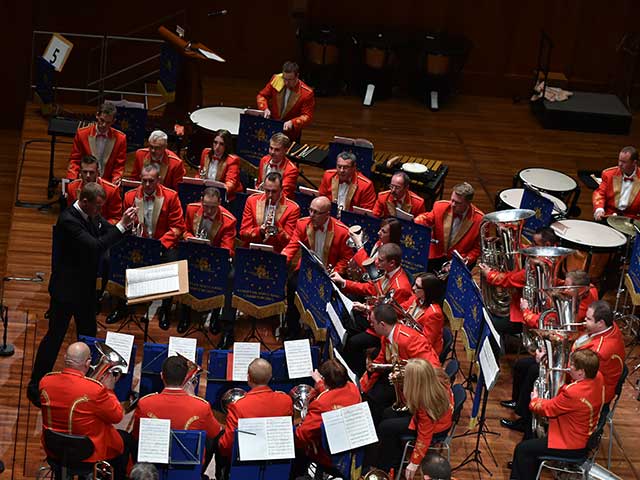 Band of the Year:
And the 2015 winner is…
Cory
The National Champion of Great Britain and Brass in Concert winner was the first choice preference of seven of the nine judges - a thoroughly comprehensive confirmation of their outstanding musicianship both on and off the contest stage during 2015.
As one said; "They remain at the forefront of world banding. Their contest performances speak for themselves, but they are also an organisation with limitless ambition and the desire to keep improving."
Second place went to Tredegar with the judges appreciating their hugely significant year of artistic achievement - from the week long Dark Arteries ballet production and performance at the Southbank 'Changing Britain' retrospective in London to a remarkable concert appearance at the Old Vic Theatre.
The emerging talents of one of Europe's most formidable bands also gained widespread recognition from the panel with newly crowned Swiss National Champion, Valaisia in third.
Result:
1. Cory
2. Tredegar
3. Valaisia
---


Conductor of the Year:
And the 2015 winner is…
Philip Harper
Not surprisingly, the Cory MD claims the award after leading the Welsh band to the National Championship of Great Britain, Brass in Concert and Welsh Area titles and pushing Manger Musikklag close to the Norwegian National crown in Bergen.
He was also an inspirational artistic figurehead - not just with Cory throughout a year of punishing concert and recording projects, but also with the likes of the National Youth Brass Band of Wales and the Cornish Youth Band.
He was the first preference choice of four of our panel to gain a clear cut victory.
One judge said; "He has made Cory his own. Everything they now do reflects his ambition and desire to excel - from brilliant test piece performances and entertainment programmes to high class concerts and recordings. You have to take your hat off to him."
Second place went to James Gourlay, who continues to spearhead a remarkable brass banding explosion with River City Brass Band in Pittsburgh, as well as still having time to thrill audiences with his musical brilliance in leading the Swiss giants of Treize Etoiles.
Third place in a tight battle, where six MDs got at least one first place preference, went to Garry Cutt.
He re-energised North West giants Fairey, as well as leading Wallberg to the Swedish National title, Oslofjord to the First Section Norwegian National crown and the emerging Roche Brass to the West of England First Section Area title.
Result:
1. Philip Harper
2. James Gourlay
3. Garry Cutt
---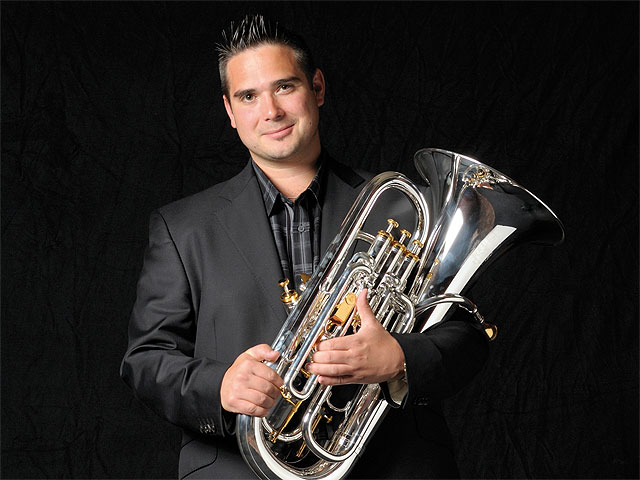 Player of the Year:

And the 2015 winner is…
David Childs
In the closest run category (there were seven separate first choice preferences) the remarkable euphonium virtuoso once again showed that his contest, concert and recording performances, as well as his involvement in innovative artistic projects remain at the very forefront of the banding world.
As one judge remarked; "It's hard to find even the tiniest of faults with his technique, and harder still to question the authenticity of his musicality. He is simply a phenomenon."
One this occasion though he was run very close (just one point behind in fact), with the outstanding soprano playing of his Flowers Band colleague Paul Richards claiming a richly deserved second place.
As one judge added; "His playing is a reminder that top class soprano playing is not all about blasting out high notes."
Just a few points further back was Cory's euphonium star Glyn Williams, who has displayed outstanding form all year in the red jacket of the Welsh band. "A player reborn," as one judge said.
Result:
1. David Childs
2. Paul Richards
3. Glyn Williams
---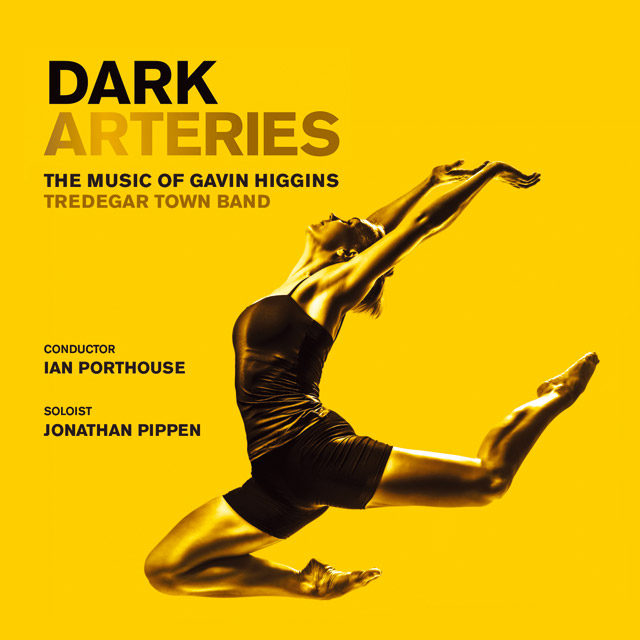 CD of the Year:

And the 2015 winner is…
Dark Arteries by Tredegar Band
With seven first preference choice nominations, the superb release by the Welsh band featuring the powerful music of composer Gavin Higgins was an overwhelming winner.
The title work is dark, brooding and deeply affecting - balanced by the freakish brilliance of Jonathan Pippen on trombone, the splendid boldness of 'Fanfares & Love Songs' and a searing live performance of the Marquis de Sade inspired 'Destroy, Tample as Swiftly She'.
"It's music and playing that takes the breath away," one judge said, "and a remarkably brave and artistically significant recording achievement."
Black Dyke's impressive 'Journey of the Lone Wolf' which also featured the BASCA award winning 'Muckle Flugga', 'The Legend of King Arthur' and a wonderful performance of 'Sonatina' by Richard Marshall, came second.
Cory's delve into the past with 'Neglected Treasures', featuring a narrated 'Fireworks', Heaton's 'Partita', the classic 'Symphony of Marches' and a long overdue reprise for 'Ragtimes & Habeneras' by Hans Werner Henze, was third.
Result:
1. Dark Arteries - Tredegar Band
2. Journey of the Lone Wolf - Black Dyke
3. Neglected Treasures - Cory
---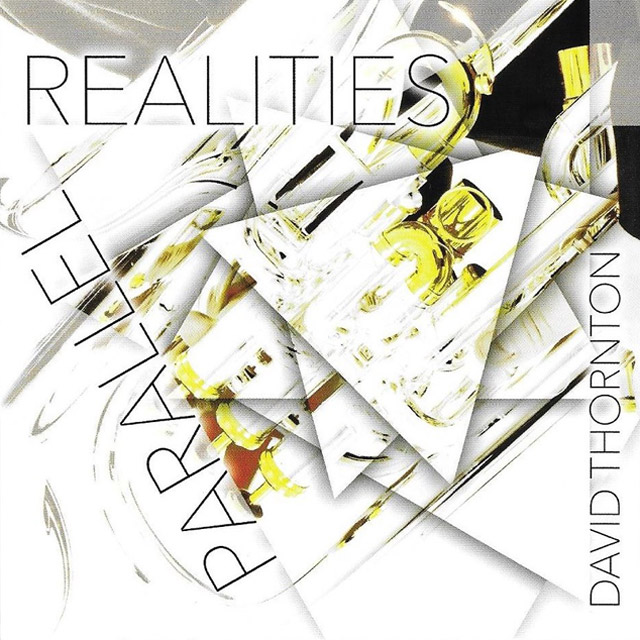 Solo CD of the Year:

And the 2015 winner is…
Parallel Realities - David Thornton
After winning the same accolade from British Bandsman and Brass Band World magazines, David Thornton's superb release also takes the 4BR Award - gaining five first choice preferences from our panel.
"It's so good to hear a world class performer with the desire and ability to explore new musical territory in such an exciting way," one of them remarked.
With works from the pens of Peter Meechan, Kit Turnbull, Lucy Pankhurst, Jay C Batzner, Simon Dobson, Jonathan Harvey, Paul McGhee and D. Edward Davis, he certainly does that and more on a recording complimented for its scope and imagination.
Second place went to the fine debut release 'In Principal' from Cory's Tom Hutchinson, which gained three first place preferences, as he brought his talents to bear on an eclectic range of demanding solo repertoire.
Matthew Gee's substantial 'Paradiso e inferno' - featuring music from Mahler, Schubert and Braham amongst others was third.
Result:
1. Parallel Realities - David Thornton
2. In Principal - Tom Hutchinson
3. Paradiso e inferno - Matthew Gee
---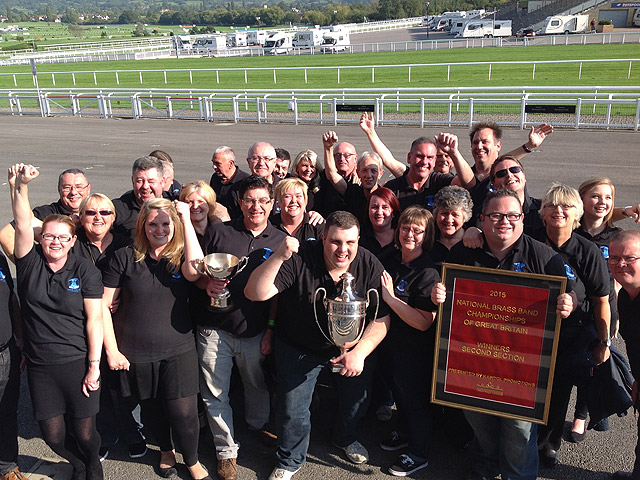 Lower Section Band of the Year:

And the 2015 winner is…
Ebbw Valley
This was a close run battle, with six bands gaining at least one first place preference from the panel.
In the end though the 2015 First Section National Champion of Great Britain also gained podium finishes from just about all the experts - not just their superb achievement of claiming a third consecutive National title at Cheltenham, but in also in winning five of the six contests they entered in becoming Welsh League champion and National Eisteddfod winner along the way.
That was not all as one judge remarked; "Theirs is a success story in more ways than one - especially as they come from an area surrounded by other top flight bands. It's an achievement others should strive to emulate."
One band that is certainly doing that was second placed Goodwick Brass, who made it a Welsh one/two, thanks to their imposing First Section National title success and the remarkable development of their home grown playing talent.
Third place went to Dublin Silver - thanks in no small part to their amazing US Open title victory against the likes of the all conquering Fountain City, whilst they also won the Second Section US National title and claimed a podium spot at the Ohio Brass Art Festival.
Result:
1. Ebbw Valley
2. Goodwick Brass
3. Dublin Silver
---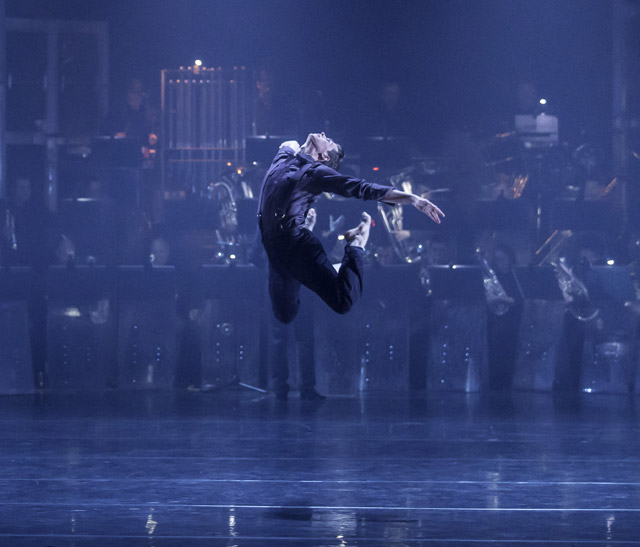 Newcomer of the Year:
And the 2015 winner is…
The Rambert Dance Company & Tredegar Band: Dark Arteries Ballet
The importance of one of the most significant artistic achievements in modern day banding was fully recognised by the panel - with no less than eight first choice preferences.
It was also the overwhelmingly positive critical acclaim that the collaboration achieved - coupled with extensive national media coverage - from BBC news to a centre-spread feature in The Times newspaper that captured their imagination.
Not only that, but the subsequent UK tour by Rambert featuring Whitburn, Carlton Main Frickley and Fairey Bands also gained substantive media coverage and positive critical responses.
As one remarked; "It was perhaps the most important boost to the brass banding world in the last 30 years. We were at last seen as artistically relevant, modern and outward looking. It was an opportunity grasped brilliantly by Tredegar."
Even with such a run-away winner there was still a great deal of positive acclaim for the other podium finishers - with the remarkable European title victory of the Italian Brass Band from Rome seeing them come second.
"Their sheer enthusiasm and joy of music making was something else," one judge remarked. "They have opened the way for a brass band explosion in country that could well take brass banding to its heart."
Close behind in third came the innovative live internet broadcast from the Bolsover Festival of Brass.
"A great event brought to life for the banding world to enjoy," one judge added.
Result:
1. The Rambert Dance Company & Tredegar Band: Dark Arteries Ballet
2. Italian Brass Band
3. Bolsover Festival of Brass
---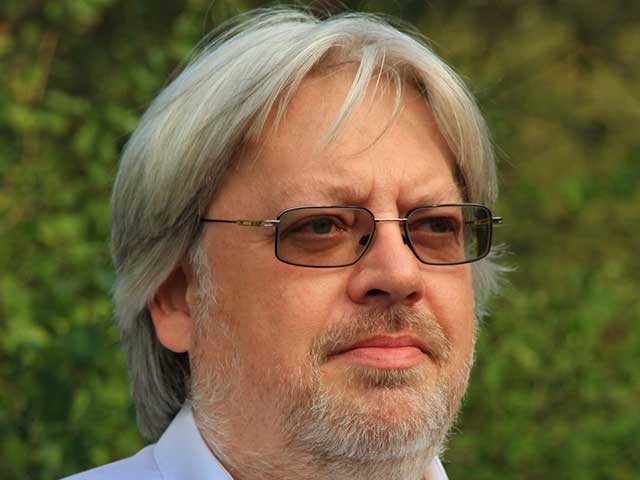 Test Piece of the Year:

And the 2015 winner is…
The God Particle (Rolf Rudin)
Almost as gigantic as the Large Hadron Collider that inspired it, Rolf Rudin's immense work certainly captured the imagination of everyone in Freiburg - even late into the night at the European Championship.
It didn't seem to matter that time ticked by as the performers revelled in the complex writing that had such an elegant sense of meaningful musicality at its heart. Our panel thought so as well - gaining eight top three preferences.
It was a close-run thing though, with Howard Snell's beautifully crafted 'Gallery' for the Scottish Open Championship coming a close second, and the powerful 'Spiriti' by Thomas Doss, which lit up the Albert Hall, in third.
As one judge said; "It was a very difficult choice to make - with so many very fine works to choose from. 'The God Particle' was immense in every sense though - a superbly constructed test-piece that balanced technique and musicality brilliantly."
Result:
1. The God Particle (Rolf Rudin)
2. Gallery (Howard Snell)
3. Spiriti (Thomas Doss)
---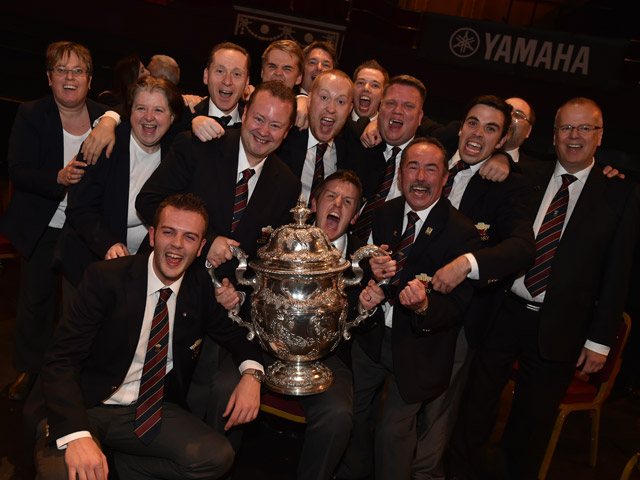 Contest Performance of the Year:

And the 2015 winner is…
Cory - Spiriti at the National Championship of Great Britain
With seven first preference choices for our panel, the Welsh band's coruscating performance at the Royal Albert Hall in October under MD Philip Harper was the clearest of winners.
"Awesome," one judge said. "It was a performance that had everything," another added.
If you are going to win a major in style - then there was no better way to do it as Cory produced a performance that stood toe to toe with any in the rich history of the Championship.
No shame in coming second on the day or in coming sixth on 'The God Particle' on the set work discipline at Freiburg either for Treize Etoiles. The Swiss band's performance under James Gourlay may not have found favour in the box, but it did with our panel.
"It was breathtaking," one panel member said. "The judges on the day didn't like it but so what - the audience went mental. It was if the band had been plugged into the Hadron Collider itself."
Third place went to another Freiburg performance - this time from Black Dyke with their winning own-choice selection of 'Metropolis 1927' which came second, but secured them the title.
"It was pure musical theatre," one panel judge added.
Result:
1. Cory - Spiriti (National Championship of Great Britain)
2. Treize Etoiles - The God Particle (European Championship)
3. Black Dyke - Metropolis 1927 (European Championship)