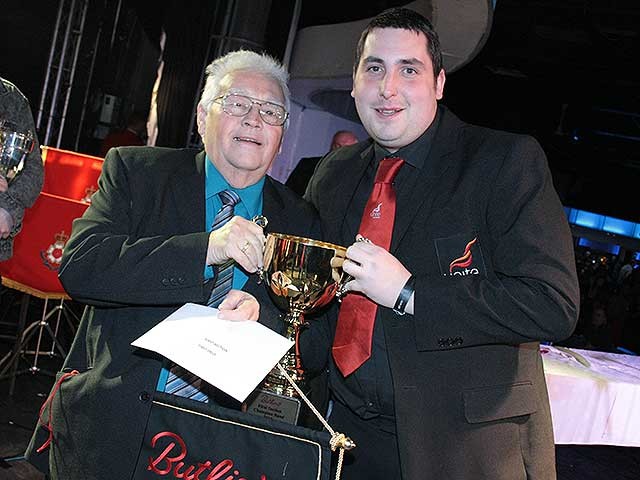 2015 Champion: Unite the Union

First Section
Venue: Reds
Draw: 9.00am
Commence: 10.00am
Test Piece: A Celt in Jerusalem (Ian McElligott)
Adjudicators: Alan Morrison and Steve Sykes
Becontree Brass (Nigel Taken)
Bedford Town (Steve Phillips)
City of Cambridge (Peter Bassano)
Colchester (David Maddocks)
Cornerstone Brass (Damien Wileman)
Drighlington (John Roberts)
Enderby (Simon Gresswell)
Foresters Brass 2000 (Jack Capstaff)
Fulham Brass (John Ward)
Gresley Colliery Band (David Purkiss)
Harborough (Chris Groom)
Hebden Bridge (Alan Hobbins)
Ireland Colliery (Chesterfield) (Richard Windle)
Jackfield (Elcock Reisen) (Simon Platford)
Kibworth (David Holling)
Knottinglley Silver (Kevin Belcher)
Langley (Cliff Parker)
Milton Keynes Brass (Craig Patterson)
Shirebrook Miners Welfare (Mark Wilcockson)
Skelmanthorpe (Jim Davies)
Soham Comrades (Jayne Murrill)
Whitworth Vale & Healey (John Binns)
Where PLC's 'Breath of Souls' may have contributed to a few top flight bands opting to concentrate their early season rehearsal time on 'Cambridge Variations', the choice of Ian McElligott's intriguingly titled, 'A Celt in Jerusalem' has certainly whetted the appetite in the First Section.
No less than 22 bands will face Alan Morrison and Steve Sykes in the box in Reds on Saturday morning - a mass of musical ranks not seen bearing down on the Holy City since Pope Urban II provided the pre-match Crusade entertainment on the first away-day fixture in 1096.
Rue decision

Ian McElligott has provided an enjoyable, neatly constructed test for the competitors to get to grips with - although unfortunately there won't be a single Celtic (or American) band in attendance this year as the Welsh, Irish and Scots have opted to stay in barracks. They could be left to rue their decision.
The composer calls his work 'an act of devotion' (it is certainly not a misplaced wanton Papal Bull of technical heresy) - a personal reflection in six linked movements of the emotions a Celtic traveller may have felt on entering the Holy City following the crucifixion of Jesus Christ some 2000 years ago.
It is based on the hymn tune 'O Waly, Waly' - also the setting for the Good Friday hymn 'When I Survey the Wondrous Cross'. The thematic material comes from the pentatonic line of the opening phrase - modified and developed in each movement ('Dance & Hymn', 'Procession to Calvary', 'A Mother's Lament' and 'The Empty Tomb!') until it reappears in all its transfigured 'wondrous' glory to close 11 minutes or so of thoughtful musicality.
It's a clever choice by Stan Lippeatt - allowing the bands scope to showcase musical rather than mere technical strength, and could see the men in the box having to employ the Wisdom of Solomon to pick a winner of the £2,000 first prize.
---
Who will win?
With twelve returning bands (one coming up from the Second Section) - four of which came in the top six last year, it looks like a closely matched line-up.
A great deal depends on how much work has been put in over a festive season when thoughts are usually geared towards fund raising than hard graft rehearsal time, whilst there hasn't been a great deal of time for new signings to bed in.
Solid performers such as Becontree, Jackfield (Elcock Reisen), Kibworth, Fulham, Hebden Bridge and Cornerstone should fancy their chances with the likes of Drighlington, Soham Comrades and Enderby perhaps a good each way bet for a top six finish. Plenty more where these came from though...
4BR Prediction:
1. Fulham Brass
2. Kibworth
3. Becontree Brass
4. Cornerstone Brass
5. Jackfield (Elcock Reisen)
6. Hebden Bridge
Dark Horse: Drighlington
---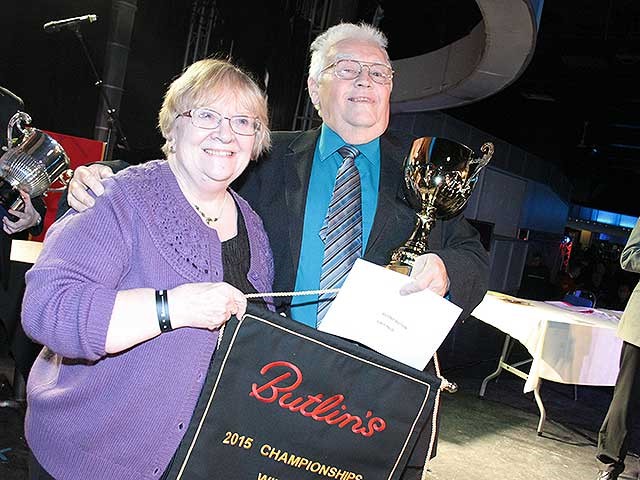 2015 Champion: Eccles Borough

Second Section
Venue: Royal Arthur Suite
Draw: 8.50am
Commence: 10.30am
Test Piece: Fire in the Blood (Paul Lovatt-Cooper)
Adjudicators: Leigh Baker and Brian Rostron
Besses Boys (James Holt)
Boarshurst Silver (James Garlick)
Cawston (David Stowell)
City of Coventry Brass (Stephen Cooper)
Darwen Brass (Steve Hartley)
Dunston Silver (Aidan Hodgson)
Ellington Colliery (Lewis Wilkinson)
Foss Dyke (Simon Oates)
Golborne (Trevor Halliwell)
Haydock (Mark Quinn)
Hoover (Bolton) (Craig Mann)
Hucknall & Linby M C (Paul Whyley)
Ibstock Brick Brass (Simon Willis)
Kippax (Jack Smith)
Middleton (Martyn Evans)
Norfolk Wherry Brass (Kevin Mann)
Old Hall Brass (John North)
Old Silkstone (Sam Fisher)
Pemberton Old Wigan DW 'B' (Mike Golding)
Rushden Town (Adele Hudson)
Shirland Welfare (Lynden Cooper)
Stannington Brass (Derek Renshaw)
Tilbury (Andrew Austin)
Another well-judged set-work choice by Stan Lippeatt has certainly contributed to 23 bands having the confidence of showcasing their early season form on Paul Lovatt-Cooper's 'Fire in the Blood'.
It's not a conventional test-piece choice for sure - more a tub-thumping concert finisher (its well under 10 minutes long) that was originally commissioned by the International Staff Band to help celebrate their 120th anniversary. It was premiered to popular acclaim at the 'ISB 120' concert at the Royal Albert Hall in June 2011.
Neat twist

PLC wanted to acknowledge music that had made such an impact on him through his Salvation Army upbringing - the title a neat twist on the organisation's 'Blood & Fire' motto.
It's a smart bit of concert writing full of vibrant energy and free-flowing lyricism - right from the opening Richard Phillips' setting of Psalm 95, 'Sing for Joy'. The more reflective section includes Howard Davies' emotive 'Lord, You Know That We Love You' and Laurie Klein's worship song 'I Love You Lord'.
A re-statement of the opening psalm setting follows, leading to a powerful finale that combines two pivotal statements drawn from the slower, reflective interlude.
---
Who will win?
With the technical challenges on show within the scope of the best well-drilled bands, Brian Rostron and Leigh Baker could be faced with a difficult task picking a winner.
Just one top-six finisher from last year returns, but they are joined by a batch of solid midfield finishers and a group of six ambitious contenders who have come up from the Third Section.
The form guide is varied over the past year so this could be a shot in the dark as quite a few bands have tasted success - including the likes of Besses Boys, Golborne, Rushden and Haydock.
Then there are a list of solid performers such as Cawston, Foss Dyke, Pemberton, Ibstock, Kippax and Shirland, as well as a few ambitious promoted outfits like Boarshurst and Hucknall & Linby.
It's an informed multiple-choice top six prediction then - and fingers crossed....
4BR Prediction:
1. Besses Boys
2. Rushden Town
3. Haydock
4. Golborne
5. Cawston
6. Kippax
Dark Horse: Boarshurst Silver
---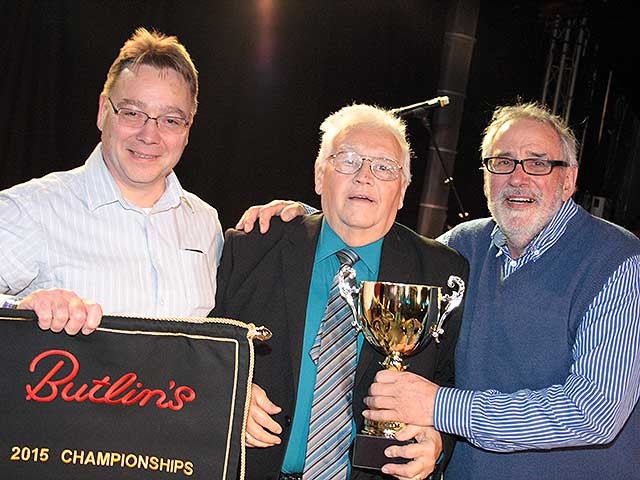 2015 Champion: Stamford Brass

Third Section
Venue: Crazy Horse
Draw: 8.40am
Commence: 11.00am
Test Piece: Platform to the Heavens (Paul Lovatt-Cooper)
Adjudicators: Peter Roberts and Barry Thompson
Amington (Malcolm Read)
Besses O'th' Barn (Simon Cowen)
Crofton Silver (Dean Jones)
Dronfield Genquip (Simon Kerwin)
Eagley (Matt Ryan)
East Coast Brass (Paul Speed)
Great Yarmouth Brass (Colin Swaep)
Greenfield (Tom Haslam)
KP Cleethorpes (Steven Askew)
Littleborough Public (Adrian Woodhead)
Maltby Miners Welfare (Terry Clifford)
Pleaseley Colliery Welfare (Geof Benson)
Skelmersdale Prize (Karl Stott)
Stamford Brass (Robert Prew)
Waterbeach Brass (Andrew Kershaw)
Despite the title, Paul Lovatt-Cooper's 'Platform to the Heavens' is not a work inspired by religious fervour - more a musical appreciation of geomorphological orology - otherwise known as the study of mountains and natural landforms - in this case, the Swiss Alps.
The composer has enjoyed numerous visits to the various cantons, and it's the epic scale of the vistas and beauty of the scenery he has experienced - from daybreak to nightfall, that inspire the work.
Trademark PLC

As musical portraits go it's certainly packed with trademark PLC brushstroke ensemble colour, vibrancy and energy - with added testing technical passages and cadenzas for the players (he describes some as if being on a manic ski run) linking bold expanses of easy listening modulation.
'High Peak' it ain't - but with Michael Ball's testing 'A Cambrian Suite' to come in a few weeks time, it's a piece that will have engaged the players and the MDs alike in preparation, and will certainly keep the listeners and the two experienced judges in Barry Thompson and Peter Roberts happy as they listen to 15 well matched bands.
---
Who will win?
2015 champion Stamford Brass will return looking to defend the title they won in splendid fashion twelve months ago.
They are up against a strong field of rivals - the returnees including five of last year's mid table finishers, two contenders that have dropped down from the Second Section and four who come up from the Fourth.
However, it will surely be band making their Butlins debut in Besses o' the' Barn that could be the short priced pre-contest favourites, alongside the likes of Crofton Silver, Dronfield Genquip and Stamford themselves.
The are plenty of solid looking contenders too, with Amington, Skelmersdale Prize and our Dark Horse choice of Littleborough chief amongst them.
4BR Prediction:
1. Besses o' the Barn
2. Crofton Silver
3. Dronfield Genquip
4. Stamford Brass
5. Amington
6. Skelmersdale Silver Prize
Dark Horse: Litleborough
---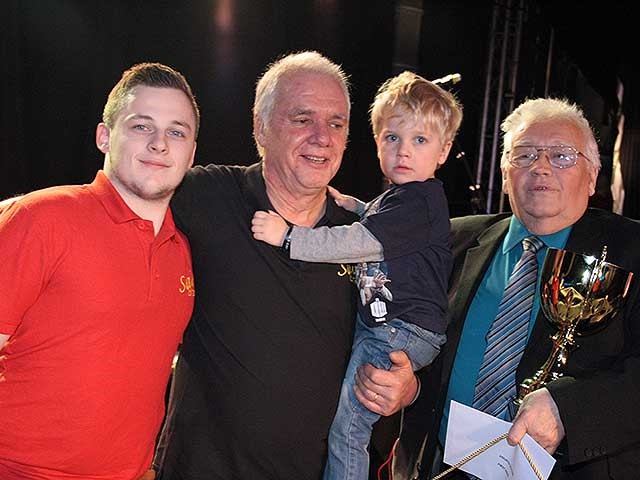 2015 Champion: Sale Brass
Fourth Section
Venue: Centre Stage
Draw: 8.30am
Commence: 10.00am
Test Piece: The Seafarers (Bruce Fraser)
Adjudicators: Kevin Holdgate and Mike Kilroy
Banovallum Brass (Horncastle) (Steve Ingham)
Brighton & Hove City Brass (Matthew Hackett)
Crystal Palace (Michael Gray)
Kirkby Colliery Welfare (Neville Buxton)
Royston Town (Steve Earley)
Sale Brass (Alan Seymoor)
Sherwood Forest Brass (Christine Lippeatt)
Stalybridge Old (David W Ashworth)
Thurcroft Welfare (Matthew Wright)
Whitwell Brass (Robert Woffinden)
Ynyshir Band (Gary Davies)
It's a real pity that there isn't a larger field of bands for the audience to enjoy as a Saturday morning aperitif in the Fourth Section.
With a neatly constructed set-work in Bruce Fraser's nautically inspired 'The Seafarers' to grapple with, it would have been nice to hear more than just the eleven contenders in the Centre Stage auditorium.
Still, Mike Kilroy and Kevin Holdgate should have enough music making to compare and contrast with what looks like an evenly match field of rivals.
Sea legs

The bands will have to find their sea legs pretty quickly on an enjoyable work that was first used way back in 1992 at the Regional Championships. If they are to make a mark on the prizes they will have to capture the 'con brio' feel of the lively opening movement 'Setting Sail' with the scurvy deck-hands on basses and troms kept busy throughout.
There is time for reflection in the central 'Becalmed' section as the wind dies down and a longing, melancholic mood is portrayed by the flugel and a more loving one by the euphonium, before its all 'Yo, Ho, Ho and a bottle of rum', sharp tongued cutlasses and Jolly Rogering (although this is family entertainment) with the exciting 'Treasure Island' to close.
It's one of those pieces that tests the quality of good ensemble balance and intonation, solid soloists and the ability to create excitement without trying to sink the Belgrano in the process.
---
Who will win?
A hard one to call for sure - with seven of last year's bands making a welcome return, including defending champion Sale Brass.
However, it could be a band led by a wily old sea-dog who could be the one to beat, as David W Ashworth has once again been doing his Horatio Hornblower impression in leading the resurgence of Staybridge Old. He is a damn good band trainer.
The solid looking duo of Brighton & Hove City and Crystal Palace could be well placed to challenge for the ultimate prize, although Whitwell (who have come third here in the last three years), Sherwood Forest Brass and defending champion Sale Brass may have something to say about that alongside the Welsh travellers of Ynyshir.
4BR Prediction:
1. Stalybridge Old
2. Brighton & Hove City Brass
3. Crystal Palace
4. Whitwell Brass
5. Sherwood Forest Brass
6. Sale Brass
Dark Horse: Ynyshir