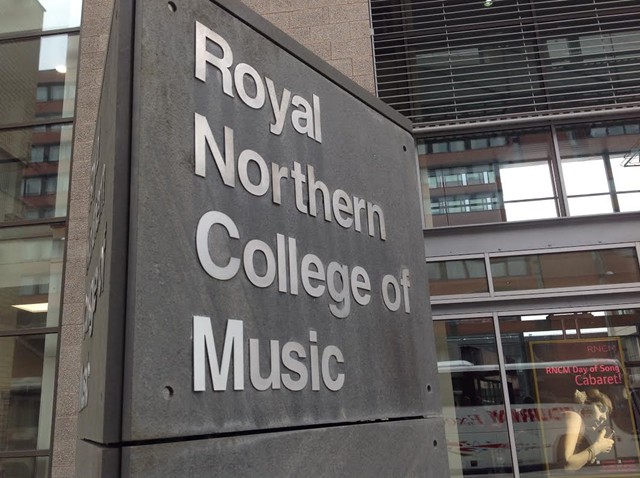 Head-on intent on display...

If ever the brass band movement in the UK is in need of a high-quality showcase event to command the interest of main stream audiences and media alike, it is now.
The dangers of being marginalised on the periphery of a musical landscape that itself is becoming ever more varied and commercially driven brings challenges that need to be met with a sense of positive head-on intent.
Thankfully, the 2016 RNCM Brass Band Festival did that and more on the weekend in Manchester.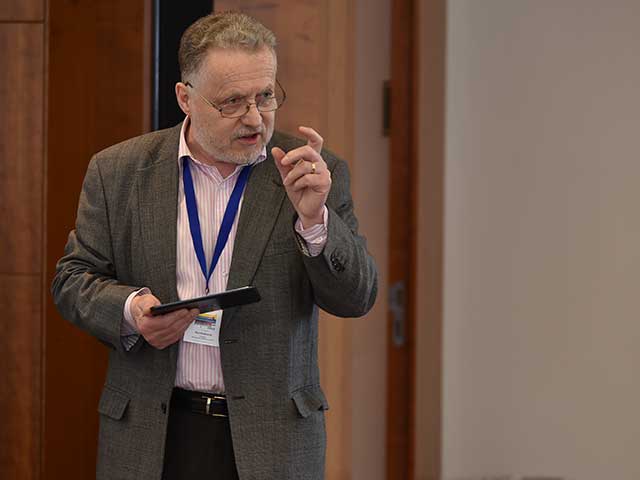 Credit to the curator: Paul Hindmarsh

Insight and foresight

Immense credit for that goes to Paul Hindmarsh, whose artistic direction has subtly changed the event's musical focus over recent years - including a more clearly defined rebranded title. He is a curator of remarkable insight as well as foresight.
Acknowledgment also to Prof Linda Merrick and the RNCM for their continued support; the Principal's presence at just about every concert, recital and feature was noted. She provides a refreshingly honest, robust understanding of three days of very specific music making and appreciation.
And praise too for those who attended (and numbers were up this year) - with a widespread timbre of accents from all parts of the UK, Europe and even the USA. Taking the opportunity to enjoy all the attractions on show this year wasn't cheap - but you have to say, it was worth every penny, euro and American cent.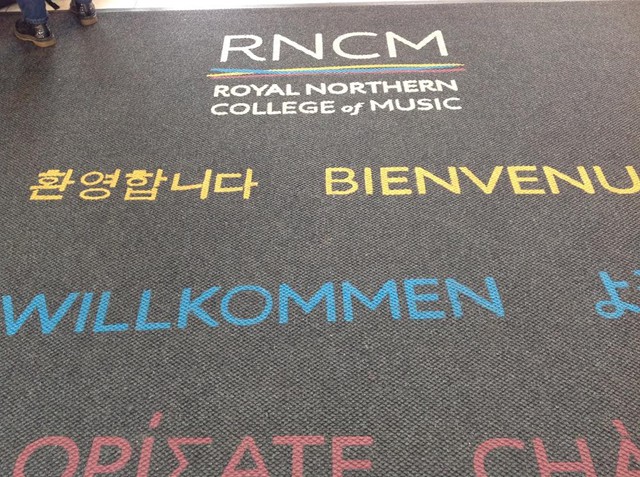 Different accents timbres on the ear...

Splendid form

The featured bands were all on splendid form - Black Dyke on Friday evening, through Fairey, Tredegar and Foden's on the Saturday, to Cory and Grimethorpe on the Sunday.
There were also notable contributions from Foden's Youth, the Junior RNCM and senior RNCM Brass Bands, the RNCM Euphonium & Baritone Ensemble and the A4 Brass Quartet, whilst the 'side events' were a delight; from conversations with Joseph Horovitz and Monica McCabe to the jaw-dropping recital of Peter Moore and the John Golland Award Final.
Breadth and scope

However, it was the music - and in particular its imaginative breadth and scope that continues to engage the most (although some needless 'encores' displayed a careless cheapening of excellence).
Timely reprises of major works by John McCabe, Michael Ball and Joseph Horovitz were interspersed with interesting premieres of eclectic styles and inspiration from new, emerging, established and even rather forgotten compositional voices: Where else can you hear Wilby, Ball, Goffin, Graham, Vaughan Williams, Doss, Gregson, Waespi, Alwyn, Davoren and Bates - and all before you settle down to a quick lunchtime bite to eat from the RNCM cafeteria?
Menu board

This is the Festival's core strength.
Paul Hindmarsh is not afraid to ask elite bands to prepare something different for his menu board. In return we were able to enjoy McCabe's evocative 'The Maunsell Forts' and 'Desert II: Horizon' contrasting with Ball's deeply personal 'All the Flowers of the Mountain' and 'Euphonium Concerto', and the elegant delights of 'Ballet for Band' and 'Theme and Co-operation' by Horovitz.
The championing of youthful talent has also been rewarded: Simon Dobson, Lucy Pankhurst, Paul McGhee, Gavin Higgins (below) and Tom Davoren have long shed their 'emerging talent' sobriquets. To hear their latest works was to enjoy confident voices of established musical intellect.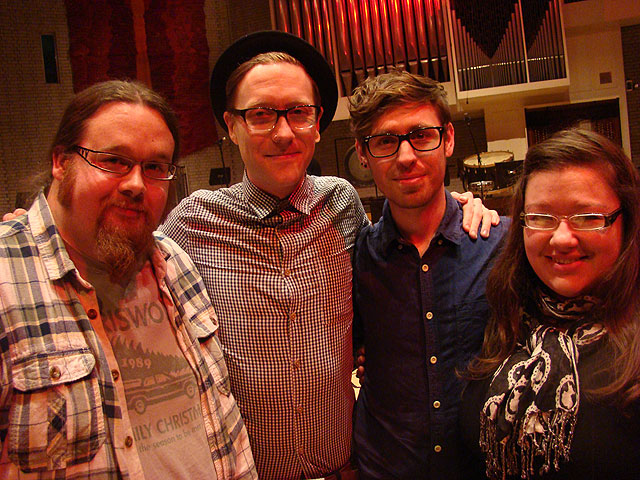 No longer the emerging talent...

Political relevance

In addition there were the unexpected delights; the dark wit of Nigel Clarke, the exotic flavours of Carlos Cardenas and polemic histories of Ed de Boer's 'Audita Tremendi' and Andy Scott's 'A Child Like You' - a brace of works that simmered with a strong whiff of immediate political relevance.
Hilary Tann's Dylan Thomas inspired 'All the Moon Long' revealed a compositional voice that should be engaged with alacrity, whilst in an equally demanding nocturnal link, so should Gustav Holst's 'Moorside Suite'. What a wonderful musical test it remains.
New generation

The new generation was splendidly effervescent - displayed in an engaging John Golland Award Final. Watch out for the likes of Nathaniel Chivers, Alexander Dawson, Dave Collins, Piyawat Louilarprasert and winner Daniel Hall. Jonathan Bates meanwhile goes from strength to strength - the mentoring of Edward Gregson through his appointment as Black Dyke's 'Composer in Association' will surely develop his talent further.



Homage: Jospeh Horovitz and his wife Anna
However, all deferred in homage to Joseph Horovitz - whose ageless talent was superbly celebrated throughout the weekend. He was an impish delight.

Festival of his own

Accompanied by his wonderful wife Anna, he regaled and recalled; giving a priceless insight into his compositional views on melody whilst educating us all on the various 'Viennese Schools' and even the 'Tristan Chord'. He has lived a musical life that deserves a festival of its own.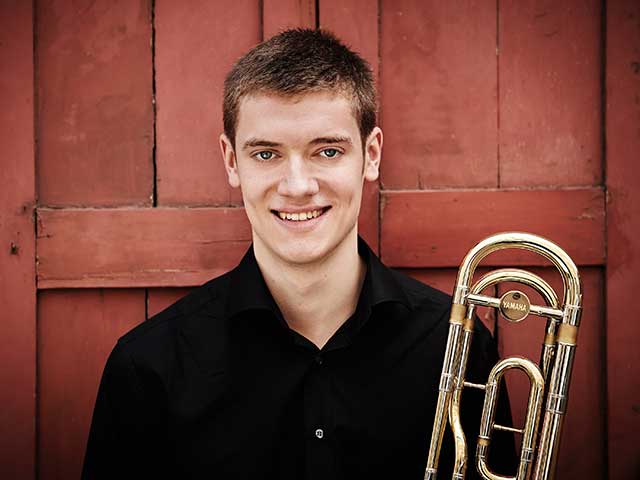 A phenomenon: Peter Moore

Highlight

At his own rate of progress, you wonder how Peter Moore will be revered when he reaches the age of 90.
At the tender age of 20, the co-principal trombone of the London Symphony Orchestra is a phenomenon - his recital (accompanied by the superb pianist Robert Thompson) the undoubted musical highlight (and there were many) of the entire weekend.
Where he now inspires others will follow; notably the featured young soloists, Pippa Scourse and Ross Knight.
Pretty damn good

These are players starting to blaze their formidable trails - although some who have already established their credentials (slightly older but only just in some cases) were pretty damn good too: Gary Curtin and Katrina Marzella with Black Dyke, David Thornton with Foden's, Tom Hutchinson with Cory and Alex Demailly and Jamie Smith (who did a cracking job depping for the indisposed Roger Webster) with Grimethorpe. Our top bands are blessed with some special talent.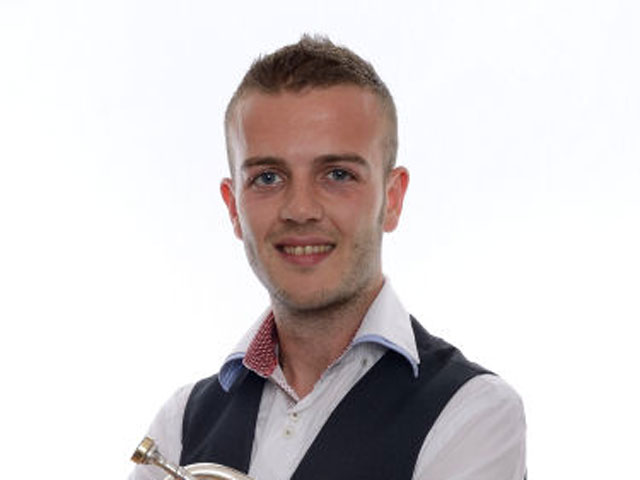 Star performer: Cory's Tom Hutchinson

Niggles

With all this going on it may sound churlish to highlight some niggles - but the lack of visible support from some core brass band 'movers and shakers' remains a recurring disappointment. Where were Brass Bands England, leading representatives from the Adjudicators and Conductors Associations, the various Music Panels and contest promoters?
Some were there - but by no means enough.
Our complaints that we remain marginalised in the mainstream musical media will hold little water if we cannot comprehensively support this vital showcase festival. BBC Radio 3 was there to record some highlights - but why should it continue to do so if those who complain the most can't be bothered to make the trip to Manchester.
Nuture and support

Understandably, there was some performance unevenness (some of the solo accompaniment was thoughtlessly loud) and repertoire repetition this year - but it was comprehensively outweighed by the displays of artistic excellence that Paul Hindmarsh and the RNCM has done so much to nurture and support.
That is surely something that can be built on again and again over the coming years.
Iwan Fox