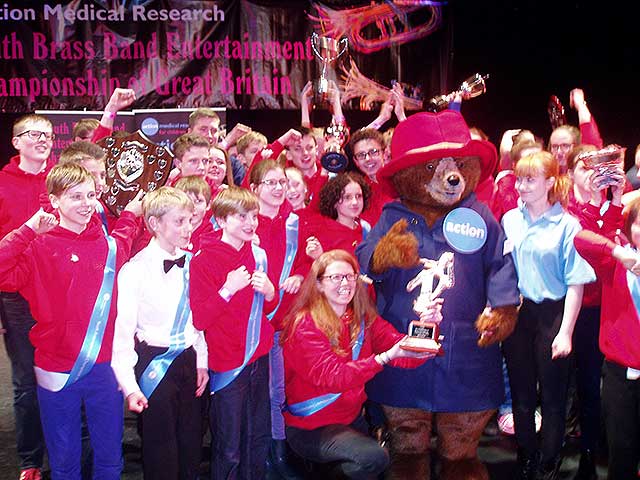 Will Elland triumph again in Blackpool?

Love may well be in the air on Sunday at the Winter Gardens in Blackpool, but there will also be an intoxicating feeling of fantastic brass band competition too.
One of the best contests of the year - the Action Medical Research Youth Entertainment Championships of Great Britain - will take place with prizes up for grabs that will certainly mean more to those who receive them than a box of Valentine's Day chocolates and a bunch of flowers from the nearest petrol station.
Superb entertainment

Now in its 32nd year, there will surely be a few mothers and fathers supporting their off-spring this weekend who once took part in the event themselves - all enjoying a contest that continues to provide superb entertainment and help raise much needed funds for a great cause in the process.
You never know with love - there may even be a few grand-parents in a few years time.
Commitment

The family atmosphere is not just confined to the competitors either, with plenty of great support from the organisers and volunteers who work their socks off to make things a success - thanks to the dedicated commitment of an army of volunteers under the leadership of Gary Walczak.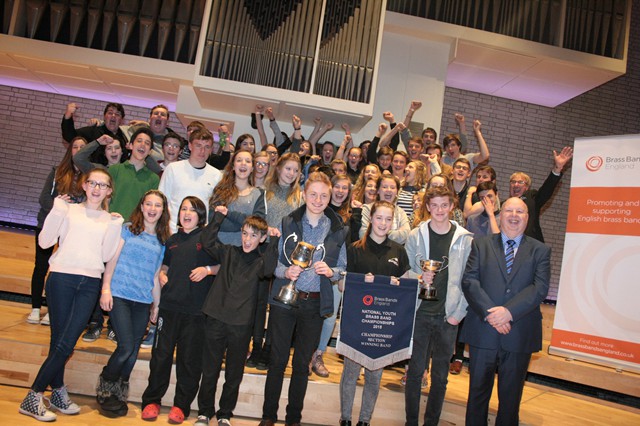 Can Youth Brass 2000 add more titles to their name?

Junior Ensemble

Not only will the usual standard bearers of UK youth banding be battling for the main entertainment title, but for the first time, a Junior Ensemble event will take place in the Arena starting at 10.30am.
There may only three bands involved, but it's very much the setting of a stepping -stone foundation. Hopefully it will herald the start of an additional attraction that will see more and more bands take part in years to come.
This year local favourites Blackpool Brass Junior Band (Wayne Filer) will be joined by Wigan Youth Zone Brass (John Don-Duncan), runner-up at the recent British Open Youth contest in Preston, and contest debutants Kearsley Youth (Mark Harrison).
Dip the toes

It's a great way for them to dip their toes into competition waters (and links up with the same ideas at Butlins, National Youth Championships of Great Britain and the Scottish Youth Championship), so there should be plenty of great music making to enjoy for judges, David Horsfield and Marianne Garbutt.
Brilliant

The standard of playing and presentation in the main event borders on the bewilderingly brilliant - every bit as good, if not better, than the elite Championship bands that play at the Brass in Concert Championship in Gateshead.
There will be something to savour from each of the nine competitors for certain - made up of a core of loyal competitors and a welcome debutante in the form of Lions Youth.
One thing to take into account however is that although it's only mid-February, for some of these bands this contest will be their third major championship event of the year.
Shoehorn

The early season youth band contesting diary is shoehorned into five weekends - with the Butlins Mineworkers and British Open Youth Festival titles already decided in Skegness and Preston. It's not just the players from bands like Black Dyke and Cory that have to balance banding life with other commitments.
Hats off then to all those taking part - especially as in just over two months time, the National Youth Championships take place in Manchester. That's more than enough banding for youngsters to be faced with in addition to academic studies and exams.
The organisers are aware that this can sometimes lead to a drop in numbers (entries do fluctuate) and they are always keen to listen and to help where they can. The first three bands will be pre-drawn.
Memories

A lunch break has been allocated after the fifth band has performed, whilst the production of a popular DVD package of highlights will once again provide lasting memories of the day for years to come.
The adjudication team this year is Mareika Gray (music) and Paul Duffy (entertainment): Mareika will be taking on the experiment for the first time at this event of being in the open as will Paul - the standardisation at this level that allows both judges to take into account the complete visual and aural experience is as it should be. Let the judges embrace what is happening before their eyes and ears.
The ever inventive ensembles will certainly give the duo plenty to enjoy, whilst the link with the Brass in Concert Championship gives an added incentive, with the winners gaining an invite to perform at the event at Sage Gateshead in November.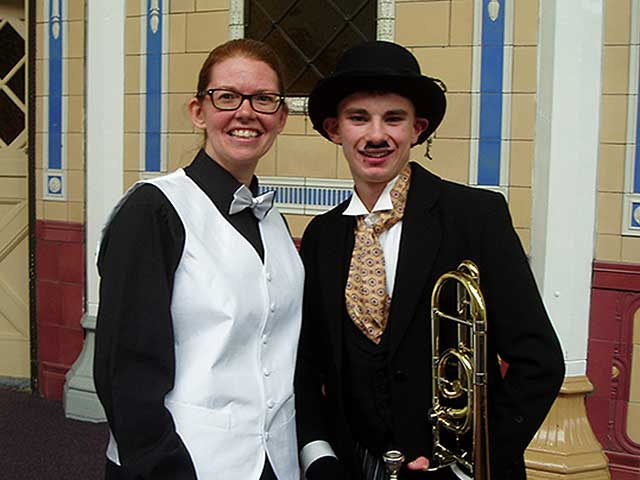 What themes will be on show this year?

Elland Silver Youth's 'Charlie Chaplin' theme took the spoils in some style last year and they return once more under the inspirational Samantha Harrison keen to hold onto their title.
However, they will be faced by a strong field of rivals - notably the experienced trio of past winners Youth Brass 2000 (Chris Jeans) alongside Rochdale Borough Youth (Ben Dixon), Wardle Academy Juniors (Gwen Smith) and those keen as mustard first timers of Lions Youth (Nigel Birch).
Potential

Enderby Youth (Trevor Hounsome) certainly showcased their growing potential at Butlins last month and will also be a very serious challenger, whilst Houghton Area Youth (Brian Adams), who won the prize for 'Most Entertaining Item' for the second year in a row last year and the fast maturing Egglescliffe School (Matthew Haworth) shouldn't be missed either.
Local favourites are plentiful, with the up and coming Macclesfield Youth (Louise Renshaw) and reigning Butlins Junior Ensemble quadruple winners, Wardle Junior Academy (Gwen Smith).
No wonder you will need to get to your seat in plenty of time.

Malcolm Wood
---
Tickets
Tickets will be available to purchase in advance at the Winter Gardens and the Tourist Information Box Office: Adults £10.00, Concessions £8.00, Children £5.00.
Family ticket £30.00 for up to two adults and three children and includes a complimentary programme.
As always, 4BR will be there to bring you a Twitter taste of the great action as it unfolds.

The results will be announced after a short ensemble feature by members of the University of Salford Brass Band under the direction of Brett Baker.
---
Who will win?
With just three ensembles in the Junior Ensemble, we won't be predicting a winner - just wishing everyone involved the best of luck.
Picking a potential 'Youth Champion' gets tougher each year though - simply because the standard gets higher and higher. There may only be a gnat's whisker between them all.
If Elland Silver Youth can once again pull something out of the bag, they may be the band to beat, although Youth Brass 2000, who are on a hot-streak, and Lions Youth may have something to say about that.
Dark horse contenders can be found everywhere - but keep your eyes peeled on Wardle Academy Junior under Gwen Smith and Rochdale Borough directed by Ben Dixon.
4BR Prediction:
1. Elland Silver Youth
2. Youth Brass 2000
3. Lions Youth
Dark Horses: Wardle Academy Junior/Rochdale Borough Youth