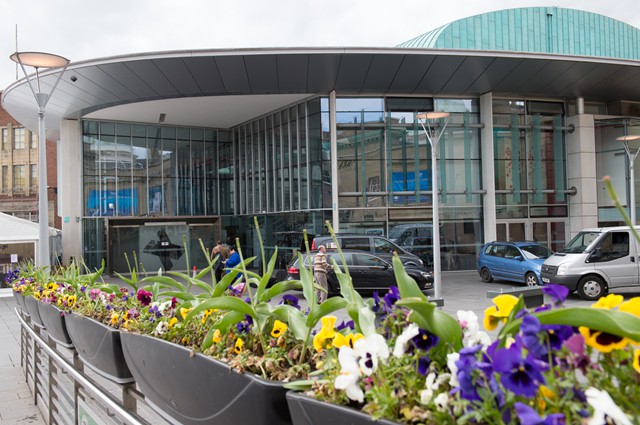 Is Scottish banding blooming?

A year or so ago we were wondering whether or not the National Finals would have Scottish representation in the future. Now the political argument is about us all staying in Europe.
Forget the 'Midlothian Question' - this time it's whether or not we will all be heading for some sort of brass band 'Brexit'.
Hopefully it will never come to that: Scotland has played such an important part in the history of both competitions that despite limited success of late, neither Cheltenham, London or various Europe cities would be the same if their events lacked the proud spirit, musical verve and occasional successful celebrations of our friends north of the border.
The nation bubbles with banding enthusiasm (as well as its fair share of tribalism and intrigue) - and there is plenty of fantastic, innovative work going on all over the country. In recent days alone there have been some great communal open rehearsals and test piece previews that have drawn good support.
Good health

The domestic banding environment is also in pretty good health - especially now that the Scottish Brass Band Association (SBBA) has been given £125,000 of Scottish Government funding for their excellent youth development work.
However, there remains a niggling, puzzling conundrum: Unlike the best single malts, Scottish bands do not travel that well. Despite the investment, they haven't won many contests outside their proud borders.
There have only been two top-six finishes at London since 2000, whilst Cheltenham has been as dry as a Rechabite temperance hall since Kirkintilloch Kelvin last cracked open a bottle of Jeroboam champers in the same year.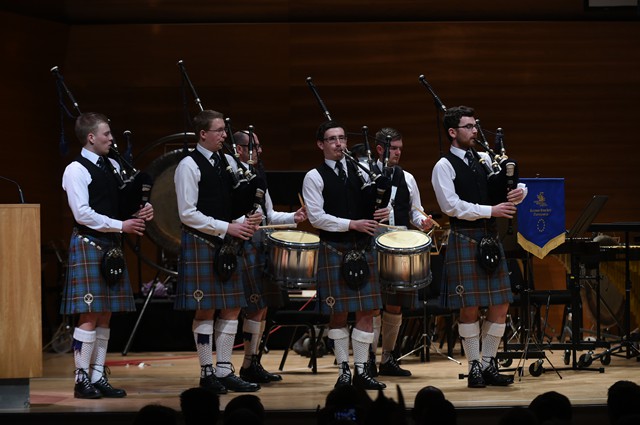 Can the Scots celebrate a long overdue National triumph?

Looking up

Things though are looking up - and whilst the top flight still needs a major boost or two, the best bands remain formidable opponents. More encouragingly, Scotland claimed four top-six finishers at Cheltenham in 2015, with two others (out of eight qualifiers in total) ending up in the top 10.
It seems that the nation is getting closer to a breakthrough that a decade or more of investment in youth and community banding has long promised. Let's hope it can come to fruition before we are all cut adrift from the rest of the banding continent.
Under its President Carrie Boax, an outstanding team of SBBA volunteers (the catering is scrumptious) run a slick operation at Perth Concert Hall - from first note (this year provided by the Second Section at 9.30am) until the last (with the Championship Section rounding things off on Sunday evening).
4BR will be in Perth for what promises to be two cracking days of contesting to bring you our live coverage.
---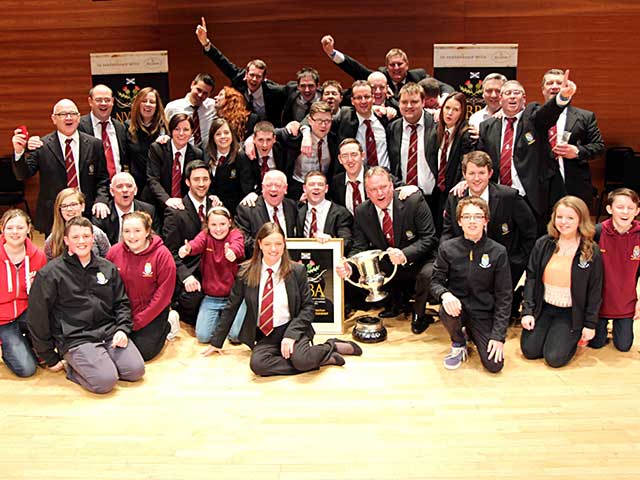 2015 Champions: Whitburn

Championship Section:
Test Piece: Cambridge Variations (Philip Sparke)
Sunday 13th March
Commence: After Section 4B results
Adjudicators: John Miller and Ian Brownbill
Bon Accord Silver (Stephen Malcolm)
Clackmannan & District (Iain Muirhead)
Co-operative Funeralcare (Allan Ramsay)
Dalmellington (Richard Evans)
Kingdom Brass (Paul Drury)
Kirkintilloch (Phillip McCann)
Kirkintilloch Kelvin (Charles Keenan)
Newtongrange Silver (Dr Keith Wilkinson)
Unison Kinneil (Craig Anderson)
Whitburn (Prof Nicholas Childs)
There is nothing quite like a battle for a victory that has an added bonus thrown in for good measure.
The Celtic nations stand alone in this; the extra prize on offer being who will represent the nation at the European Championships in Ostend in 2017.
It may be an expensive trip to make in some years, but a weekend in Belgium is a welcome prize that shouldn't make too much of a damaging dent in the debt levels - even if whoever gets through has a current account with the Royal Bank of Scotland.
Plenty to play for

Plenty to play for then, especially on Philip Sparke's imposing set-work.
'Cambridge Variations' hasn't been totally mastered as yet - not even by the best in Blackpool and Bradford. It has also shown itself to be a work that can shine an uncomfortable light on true top-flight credentials - and there were plenty of those lit-up at the Winter Gardens and St George's Hall.
It is worth repeating: It is a superbly crafted work - even if it's not his most memorable: From the opening muted balances, the demanding flugel and cornet solos, the mazzy, wriggling chromatic runs and the final, fractured run for home, it asks question after question after question. Players and conductors cannot lose concentration for a second - especially in the final few bars, which are a minefield of unexploded ordinance.
Edge of seats

Prof John Miller and Ian Brownbill will be kept on the edge of their seats in the box then.
Whoever gets through will need to up their game against the rest of the best at London though. Hard luck tales and early draws are one thing, but the black and white reality makes for sober reading. Last year's representatives came 9th and 12th.
To nick a certain phrase from 'Flower of Scotland': Albert Hall qualifiers have been sent home far too often of late to think again.
---
Who will win?
The heavyweight duo of defending champion Whitburn and 21 times winner Co-operative Funeralcare would undoubtedly be most people's each-way bets for victory - although others may have a say in that if either do not play to form.
Whitburn has the current domestic bragging rights, but 'The Co' remains Scotland's sole British Open representative and was the last to break into the top-six at London in 2012 and again at Symphony Hall in 2013.
Class apart

Both are a class apart at present, and have exchanged championship wins since 2010, so it would be a major surprise if anyone else barges in and upsets their head to head battle.
If anyone can do it, it's Kirkintilloch with Philip McCann at the helm. Kirky are a capricious contesting outfit at times, but when they are in the mood and firing on all cylinders they are capable of beating anyone. Their supporters will hope that Sunday will be one of those days.
Behind them it's a bit harder to see a potential new champion - although Newtongrange and Dalmellington will surely benefit from the experience that comes from Keith Wilkinson and Richard Evans as they seek first Scottish titles since 2005 and 1978 respectively.
Bon Accord will be looking for a repeat of last year's podium finish, whilst Kingdom Brass and Kirkintilloch Kelvin have enjoyed a few fine moments here over the years. Unison Kinneil and Clackmannan & District are outside bets for a mention off the stage.
4BR Prediction:
If their recent form is anything to go by Whitburn could well make it two wins in a row - especially if they can tap into the title-winning uber-confidence of their MD Prof Nicholas Childs.
He has already bagged two Area titles as he closes in on the overall record of Major Peter Parkes, and will want to take one step close here.
Co-operative Funeralcare will push them all the way, but they may just fall short on this occasion, whilst Kirkintilloch will surely be revived by Philip McCann.
Behind them it could well be top-six finishes for Newtongrange, Dalmellington and Bon Accord with our dark horse of Kingdom Brass.
1. Whitburn
2. Co-operative Funeralcare
3. Kirkintilloch
4. Newtongrange
5. Dalmellington
6. Bon Accord
Dark Horse: Kingdom Brass
---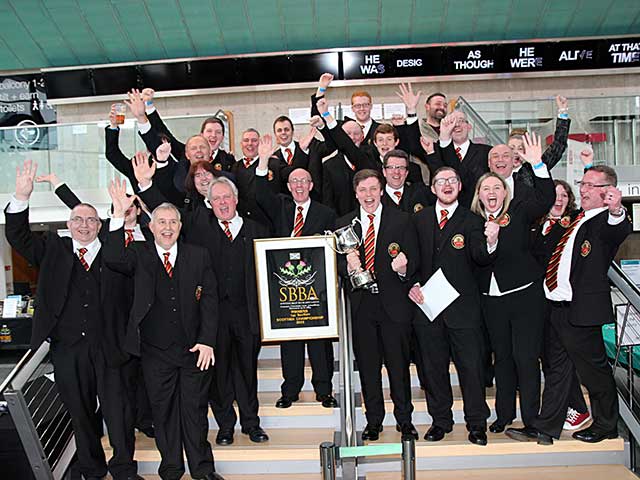 2015 Champions: Newtongrange

First Section:
Test Piece: Essay (Edward Gregson)
Saturday 12th March
Pre-drawn
Commence: After results of the Third Section
Adjudicators: David Thornton and John Doyle
Annan Town (Peter Heyes)
Bathgate (Anne Crookston)
Bo'ness & Carriden (Charlie Farren)
Dalkeith & Monktonhall (Alex Knox)
Granite City Brass (Bruce Wallace)
Jedforest Instrumental (Phil Rosier)
Johnstone (Martyn Ramsay)
Lochgelly (Paul McKelvie OBE)
Newmilns & Galston (Alan Cameron)
Tullis Russell Mills (Raymond Tennant)
If 'Cambridge Variations' has revealed itself to be a hefty academic test, then Edward Gregson's 'Essay' has been the First Section equivalent of an English literature paper asking A Level students to present a précised version of John Bunyon's 'The Pilgrim's Progress' in 500 words or less.
As we said before the North West Area; 'Essay' is the perfect form of artistic critique; cultured, reasoned, academic - a sublimely realised symphonic study set out in the type of refined prose that even the very best have so far found difficult to master.
Repeat

We could have repeated ourselves before and after Bradford - and you suspect it may be the same here. Its slim elegance hides a brutal punch - from the flowing 'Dialogue' which segues into a sparse 'Soliloquy' and a final, spiky 'Epigram'; a novella that requires musical understanding without losing lucid control of the technical boundaries.
If the obvious demanding solos and precise, balance ensemble work are not enough of a test, then there are the more esoteric requirements of poise and poignancy let alone intonation and even extraneous noises that caused the judges at Bradford in particular to raise an eyebrow or two.
In the simplest précised form: It's bloody hard.
---
Who will win?
10 rivals line-up on Saturday afternoon to impress the youthful pairing of David Thornton and John Doyle in the box - the latter making some witty, but prescient remarks about the way in which bands approached the work in Bradford.
Whoever gets the nod will also have to start impressing the men in the box at Cheltenham too.
Scotland has a pretty lamentable First Section National record: No wins since the section was set up in 1992. That said, there was optimism in Newtongrange and Unison Kinneil coming 4th and 5th last year, but they have now been promoted, so can anyone of these bands break the title winning drought come September?
4BR Prediction:
A hard one to call, but for good reason; as there appears to be more than a handful of contenders capable of giving the judges the answers to the 'Essay' question they are looking for.
Chief amongst them could well be the upwardly mobile Tullis Russell Mills and Johnstone Silver - both led by experienced MDs in Raymond Tennant and Martyn Ramsay, whilst relegated Lochgelly will be keen to return to the top flight as soon as they possibly can under Paul McKelvie.
Solid looking bands in Bathgate, Bo'ness & Carriden and Granite City Brass may well push into the reckoning, thanks to MDs who thankfully know their 'Essays' from their elbows, whilst our dark horse is Newmilns & Galston.
1. Tullis Russell Mills
2. Johnstone Silver
3. Lochgelly
4. Bathgate
5. Bo'ness & Carriden
6. Granite City
Dark Horse: Newmilns & Galston
---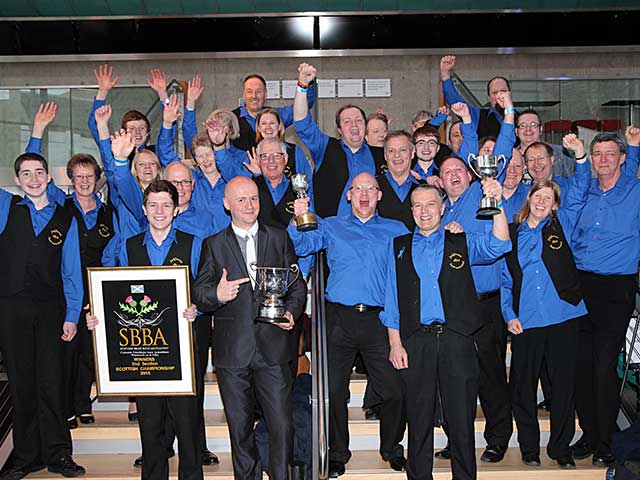 2015 Champions: Jedforest Instrumental

Second Section:
Test Piece: Mermaid of Zennor (Philip Harper)
Saturday 12th March
Pre-drawn
Commence: 9.30am
Adjudicators: Ian Brownbill and John Doyle
Arbroath Instrumental (Michael Robertson)
Broxburn & Livingston (Kevin Price)
Coalburn Silver (Gareth Bowman)
Croy Silver (Kenneth Blackwood)
Dunaskin Doon (Gary J Williams)
Irvine & Dreghorn (Helen Douthwaite-Teasdale)
Perthshire Brass (George D Annan)
Renfrew Burgh (Mark Good)
Shotts St Patrick's (Andrew Duncan)
St David's Brass (John A Dickson)
St Ronan's Silver (Chris Bradley)

Just about every region of the country can take some sort of mythical musical inspiration from the sea (with the possible exception of the Midlands) - and the Scots are no exception.
From Kelpies and Selkies to the Blue Men of Minch and even the Mermaid Wife of Unst (who was something of a Piscean bigamist) - there are tales to be told - usually over a dram or two of the finest single malt in those parts.
Enjoy

The eleven bands should therefore enjoy themselves on Philip Harper's fishy Mills & Boon tale then.
That said, and despite the narrative line being very easy to follow, it's still a story that asks searching questions of good contesting basics throughout; especially with the hymnal qualities of 'Axbridge', the warm euphonium lead in 'At the Church', and the increasing drama of the final 'Return to the Waves'.
Hook, line and sinker

Unlike her counterpart on Unst, this mermaid of Zennor certainly takes her time to be reeled in hook line and sinker - especially in the opening movement that combines the four square industry of the seafarers with the more 'two in a bar' lilting of the waves that lap their boats.
The best at both Blackpool and Bradford brought out the drama, pathos and excitement in equal measure, but also paid close attention to intonation and ensemble balance, and a tight leash on tempos and dynamic levels.
---
Who will win?
There is work to do if domestic victory and qualification here is going to turn into something of title winning substance when bands get to Cheltenham.
Not a single qualifier since 2010 has gained a top-six mention off the stage there - and last year's representatives came back home with 12th and 14th places to their name.
Hopefully that will change this time around, and looking at the well matched field of rivals there could be a few that will fancy their chances.
4BR Prediction:
Another hard one to call, but our Scottish spies tell us that it could be a battle between Dunaskin Doon and Renfrew Burgh for the glory of being crowned champion - both led by up and coming MDs.
If neither find their Piscean feet then it could give the opportunity for the likes of Broxburn & Livingston and St Ronan's Silver to sneak in, alongside the solid looking pairing of Arbroath Instrumental and Coalburn Silver. Our dark kelpie horse is Shotts St Patrick's.
1. Dunaskin Doon
2. Renfrew Burgh
3. Broxburn & Livingston
4. St Ronan's
5. Arbroath Instrumental
6. Coalburn Silver
Dark Horse: Shotts St Patrick's
---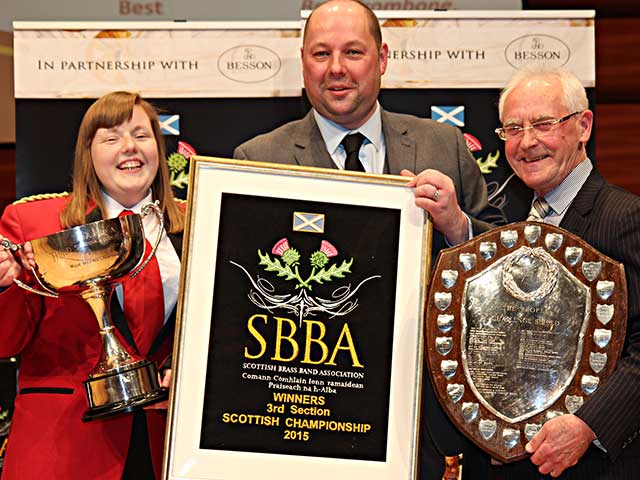 2015 Champions: Renfrew Burgh

Third Section:
Test Piece: A Cambrian Suite (Michael Ball)
Saturday 12th March
Pre-drawn
Commence: at conclusion of Second Section
Adjudicators: John Miller and Kevin Wadsworth
Barrhead Burgh (Brian Keachie)
Buckhaven & Methil Miners (David Neil)
Campbeltown Brass (Gordon Evans MBE)
Langholm Town (Chris Shanks)
MacTaggart Scott (Kenneth Letham)
Selkirk Silver (Stuart Black)
Tayport Instrumental (Frank Culross)
Tullis Russell Intermediate (Steven Craig)
Whitburn Heartlands (Chris Bradley)

The Scots, like the Welsh, are a nation that pays homage to its ancient traditions - although on closer examination quite a bit of what we now take for granted has come via the Victorian passion (from Walter Scott to Lady Llanover) - for recreating everything in a very romanticised image.
However, there is little doubt that some of its musical heritage is amongst the beautiful anywhere in the world.
Fine melody

The Scots love a fine melody - especially in the mother tongue - so we should hopefully hear plenty of linguistic understanding in the performances of the nine well-matched contenders on Michael Ball's forensically annotated 'A Cambrian Suite'.
We use the term freely, as the composer has a well known reputation for making his mark, and his intentions, clear - in minute detail - and from first bar until last.
It is also something the judges at both Blackpool (Michael Fowles in particular) and Bradford (Dr Robert Childs and Michael Dodd) have pinpointed. Michael called it 'horizontal and vertical' reading; that found above and below the staves, whilst Bob referred to the 'pitfalls' that can only be overcome by adherence to the delivery of good dynamics, playing together and in tune.
Not rocket science

Its not rocket science, as we are sure both Prof John Miller and Kevin Wadsworth will attest to - but it could well be title-winning common sense for those conductors who use their noggins and simply stick to the directions on the score in 'Gwyr Harlech' (Men of Harlech'), 'Suo Gan' (Cradle Song) and 'Codiad Yr Hedydd' (The Rising of the Lark).
It sounds ever so simple - but as bands have found to their cost so far, it is much harder than it looks.
---
Who will win?
Plenty to look forward to - as if last year's contest was anything to go by the bands are very well directed and are packed with talent.
The qualifiers were more than a little unlucky not to have made more of a mark at Cheltenham where they came 6th and 8th, but deserved higher. Scotland awaits a first National winner since 2000, but you get the feeling they may well send down bands more than capable of breaking that drought.
4BR Prediction:
Stay close to the clear intentions and don't stray too far off the path and any one of these bands could be celebrating being crowned Scottish champion.
Our spies tell us though that it could well be a battle between Tullis Russell Mills Intermediate under Steve Craig and Selkirk Silver directed by Stuart Black - two talented pocket dynamos at the helm who known their 'Men of Harlech' from their 'Men at Work'.
Snapping at their heels though could well be Barrhead Burgh and Campbeltown Brass - both led by experienced campaigners in Brain Keachie and Gordon Evans, with possible top-six finishes for Langholm Town and promoted Whitburn Heartlands. Our dark horse is Tayport Instrumental.
1. Tullis Russell Mills Intermediate
2. Selkirk Silver
3. Barrhead Burgh
4. Campbeltown Brass
5. Langholm Town
6. Whitburn Heartlands
Dark Horse: Tayport Instrumental
---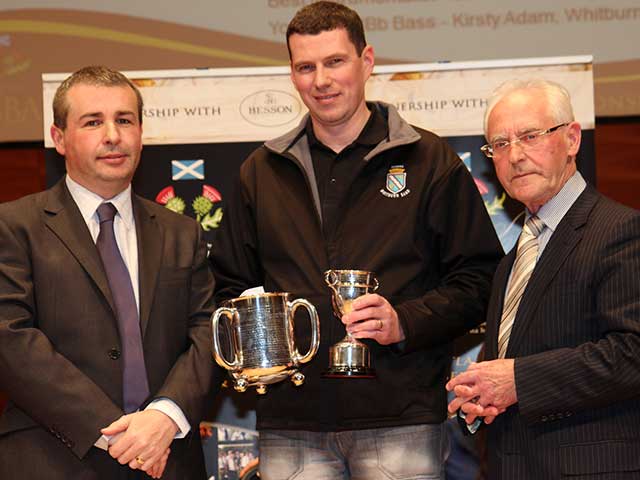 2015 Champions: Whitburn Heartlands

Fourth Section:
Test Piece: The Journal of Phileas Fogg (Peter Graham)
Sunday 13th March
Pre-drawn:
Commence: 9.30am
Adjudicators: David Thornton and Kevin Wadsworth
Bon Accord Silver 'B' (Jennifer Cook)
Brass Sounds Inverclyde (Christopher Mansfield)
Dundee Instrumental (Robert McDonald)
Dunfermline Town (Andy Shaw)
Dysart Colliery (Bruce Fraser)
Forfar Instrumental (Terence Jackson)
Hawick Saxhorn (David Robb)
Highland Brass (Mark Bell)
Newland Concert (Paul McKelvie OBE)
Newmains & District (Peter Holmes)
Peebles Burgh (Stephen Baird)
Penicuik Silver (Stuart Black)
Queensferry Community Brass (James Anderson)
Stranraer Brass (Yvonne Williamson)
It's great news for the health of Scottish banding that over the last few years the Fourth Section (and the non-competitive 4b Section) has been taken off life-support and has become a vibrant development ground of emerging talent.
It's as if the Scots have been weaned off deep-fried Mars bars and are now eating organic humus by the bucketful. 14 bands take to the stage this year (although down two from 2015) - but that's still more than in Yorkshire, Wales and the North of England and just one entrant less than the North West.
Quantity to quality

What's needed now though is to turn that quantity into National title winning quality (Wales which has half the numbers has won it four times since 2010) - as Scotland has only produced one top-six finisher at Cheltenham (Whitburn Heartlands last year) in the same period.
The last time the National title was taken back over the border was in 1973. There may not be too many from that deep-fried generation of players alive today to remember it though.
The Scots should also be inspired by Peter Graham's, 'The Journal of Phileas Fogg' - a highly enjoyable test of style, musicianship and technique - although as a travelogue it rather pales in comparison to those undertaken by the likes of Mungo Park, James Bruce and David Livingstone.
Not lightly

However, it's not a piece to be taken too lightly: The cartoonish adventures are enjoyable stereotypical cultural vignettes, but they are also put together with a great eye for detail, colour and texture - as well as tricky banding basics.
That is certainly heard with the elegant Viennese waltz, which has found some conductors stuck between the proverbial rock and a hard place; either to beat a quick three or a languid, but more troublesome, one in a bar.
Get it right and a weekend away in exotic Cheltenham looms on the horizon, courtesy of the well travelled judges of David Thornton and Kevin Wadsworth.
---
Who will win?
A very difficult one to call as we are told there are plenty of ambitious bands here all keen to make their mark.
Our spies tell us that it could well be a battle between Bon Accord Silver B, Highland Brass and Penicuik Silver for the qualification places, with top six potential or better from Newmains & District, Brass Sounds Inverclyde and Newland Concert alongside our dark horse of Peebles Burgh.
4BR Prediction:
If we get this one right - and in the right order to boot, we could be buying drinks all round. We think our pound could be safe though - but good luck to everyone.
1. Bon Accord Silver B
2. Highland Brass
3. Penicuik Silver
4. Newmains & District
5. Brass Sounds Inverclyde
6. Newland Concert
Dark Horse: Peebles Burgh