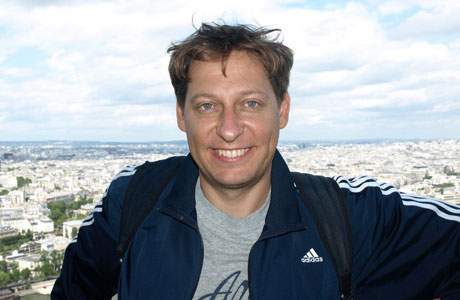 Trance (Thomas Doss)
The work is based on JS Bach's hymn 'Wie schon leuchtet der Abendstern' (How beautifully the morning star shines).

It starts hesitantly - reminiscent of a music box that is repeatedly interrupted - although in this case, it is by the doubts and fears of a reluctant mother - one whose unborn baby screams silently to her from within the womb.

Only she can hear its voice and is terrified by the prospect of its birth. In return, the unborn child feels these doubts and its mother's trepidation, but continues to try and bond with her.

Gradually, with every single psychosomatic scream, a relationship starts to build; as she instinctively perceives another human life inextricably linked to her own - one with an increasing heartbeat and sense of reality.

While dancing faster and faster into a trance, she imagines how her child might grow from an infant into an adult human being...or not... depending on the decision she has to make that will or will not result in its birth...
---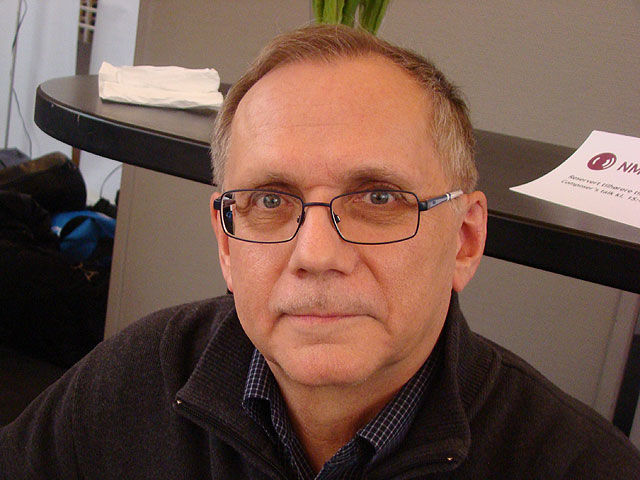 Raveling, Unraveling - In Search of La Valse (Philip Sparke)
The composer's latest major work for the brass band medium is something of a personal 'act of reverence' as he calls it.
Ravel's choreographic poem for orchestra 'La Valse' was premiered in Paris in 1920, and although conceived as a ballet it is now more often heard as a concert work.
It has since elicited emotive analysis, with the composer George Benjamin summarising it as a metaphor for the predicament of European civilization in the aftermath of the Great War, '...the birth, decay and destruction of a musical genre: the waltz.'

Ravel however, denied this, and simply said that listeners should '...only see in it what the music expresses: an ascending progression of sonority, to which the stage comes along to add light and movement.'
Philip Sparke uses it as an 'undercurrent' with the aim of producing a work that is organic rather than episodic to create a piece that after a fast opening sequence, '...develops through a series of interrelated themes and takes a single, inexorable journey through ever-increasing tempi to a whirlwind finish.'
He uses various sections of 'La Valse' to do this - both manipulated and quoted verbatim (especially towards it climax) to provide the structure and geography of a work that as the music progresses sees more and more Ravel appear - eventually in all its glory as it ends in triumphant homage to the great French composer.
---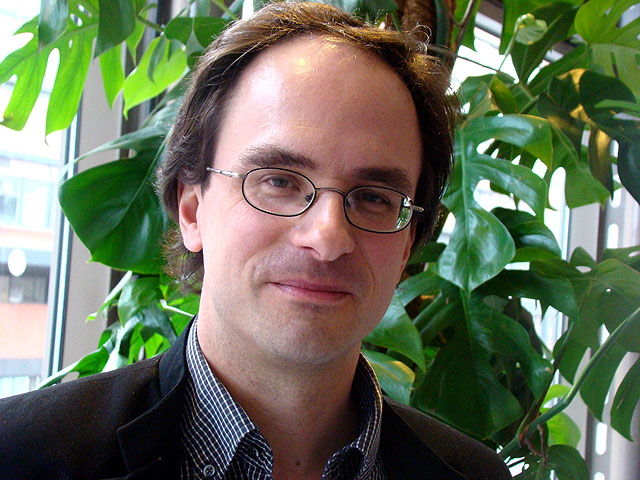 Hypercube (Oliver Waespi)
Oliver Waespi has written a number of works that reflect the majesty of nature and its connection to man - both geographically as well as historically - from the narrow Alpine pathways that link small Swiss villages in 'Traversada' to 'As if a Voice were in Them', with its powerful interpretation through the poetry of William Wordsworth of the imposing Simplon Pass.

He has also explored the urban landscape - notably through his orchestral works such as 'Viaduct' and 'Pulse' - and with this 2015 composition, 'Hypercube' - the latest in that contemporary series.
It is inspired by the iconic modern architecture of Paris- and in particular, of the La Grande Arche de la Defense, completed in 1989, and which features a hypercube construction - a cube of space found within a cube of concrete and glass surround.
It is this, and the interpretation of the architect's vision of a monument to humanity and humanitarian ideals that inspires the bold opening statements and pulsating symphonic sweep of its contemporary language.

At its musical core however lies a chorale inspired by the amazing hanging 'cloud' or 'nuages' that can been seen at the centre of the structure itself - a beautiful, peaceful dialogue for trombone, cornet, euphonium and baritone.
The calm serenity does not last however, and the work closes in imposing fashion and a return to the urban constructs of imposing complexity which builds to a triumphant close.
---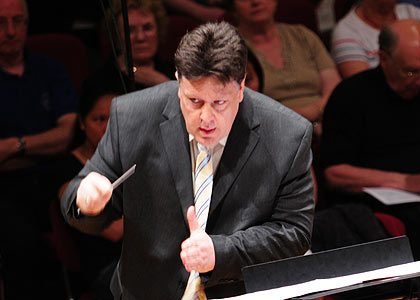 Cantata for Brass Band and Percussion (Andrew Duncan)

Commissioned and dedicated to the Foden's Band, the three-movement 'Cantata' is a work that expresses different moods and emotions; composed as 'absolute music' - meaning that there is no story or narrative line attached to it.
The listener must therefore explore their emotions through the music as it unfolds - first in the 'fast and barbaric' opening section which presents an uncompromisingly stormy scene of disturbing turbulence.
This is countered by a reflective central section with extended solos for both cornet and euphonium and which is based on the purity of the inversion of a perfect 5th. Here the music questions itself in returning to its initial theme before lifting to an engrossing climax and a hint of what is to come.
What does is a wonderful rondo of character and style - featuring solos for flugel and baritone and a fugue which eventually leads into a full bodied version of the main theme from the second movement - an interpretation of the 'cantus firmus' idea used in 18th century Cantatas by composers such as J.S. Bach.
Emotions ranging from despair to ecstasy, from rage to tenderness are touched upon - as are influences from sources as diverse as Bartok, Stravinsky, Wagner, Shostakovich and in the case of the main theme, Mozart.
---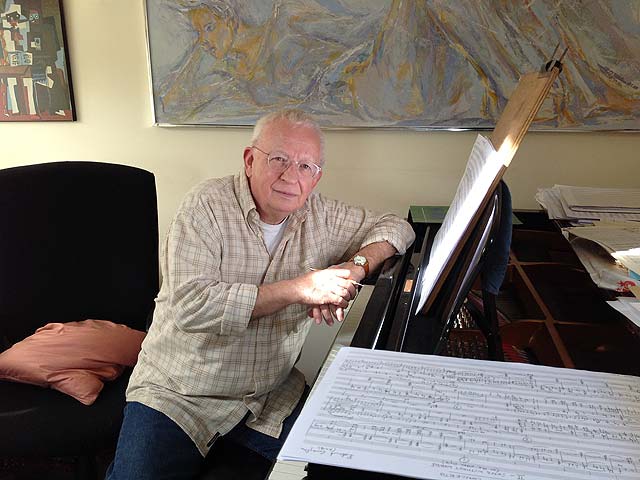 Of Distant Memories (Edward Gregson)
'Of Distant Memories' (Music in an Olden Style) was commissioned to mark the centenary in 2013 of the first original test-piece used at the National Championships of Great Britain.
It has since gained critical acclaim; a masterfully created tone-poem of adaptive test-piece facadism that pays generous homage to pioneering composers such as Fletcher, Holst, Bliss, Howells and Vaughan Williams, who gave the brass band movement a foundation of distinguished original works on which to build.
It is a familiar, yet distinctive recall of reminiscences from the midsts of contesting time, written within a contemporary structure to present the listener with an outward valence of familiarity; subconscious memories which in turn trigger an inner amalgamation of modern configurations.
Gregson's 'contemporary colouristic terms' (as he himself states) are certainly far removed from the original palette shadings of 'Epic Symphony' and 'Severn Suite', but are never garish, or disrespectful.
There is an affectionate nod to 'Labour and Love' and 'Epic Symphony' amongst others, but Gregson also revels in other elements of sublime detail - little motifs and interventions - that add a spark of sharply focused, intellectual wit; from a little snippet of Alban Berg to a touch of Leonard Bernstein.
Tradition is retained, but not at the expense of flexibility. It is such an engrossing feature throughout a wonderful composition.
---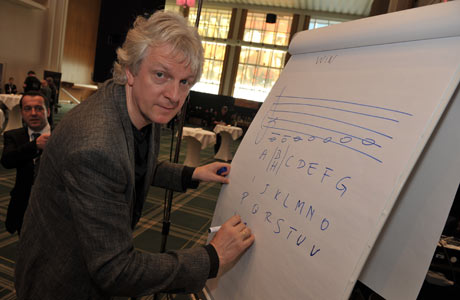 From Ancient Times (Jan Van der Roost)
'From Ancient Times' is inspired by the Franco-Flemish school of the Renaissance - the 'golden age' as the composer refers to it when the influences of composers and artists from the Low Countries could be found all over Europe.

He pays homage to the likes of Orlandus Lassus, Josquin Desprez, Adriaan Willaert, Johannesburg Ockeghem, Jacob Obrecht, Heinrich Isaac, Guillaume Dufay and Philippus de Monte amongst others - who brought their talent to bear.

If theirs was the musical influence then the likes Rubens, Van Dijck, Breughel and Van Eyck, not to mention the unique Heronimaous Bosch, with paintings such as his 'Garden of Earthly Delights', were others in different fields.

We therefore hear medieval dance (Estampie) music and a small homage to the European Brass Band Association with the accumulation of fourths which symbolise the name of the Flemish Amateur Music Association. There is also a neat reclamation of the Belgian heritage of Adolfe Sax - born in Belgium and inventor of the modern valved brass band instrument.

All this is encapsulated within a contemporary structure that places huge demands on the ensemble and soloists alike - starting mysteriously but ending in glory - from ancient to modern in one huge arc of musicality.
---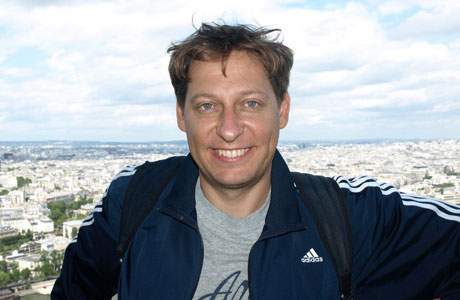 EKSTASE (Thomas Doss)
'EKSTASE' is inspired by the darker, more disturbing elements of the human condition - in this case, an exploration of the connection that exists deep in the mind of the liberating effects of music making.
It tells of a protagonist incarcerated in a secure psychiatric clinic for mental health patients, whose behaviour is erratic and troubling - the results of which see him receive strong sedative medication so that he can, according to his doctors, 'behave and conform'.
However, the dosage opens a door into a psychotic world where he dreams about playing a piano - and a Mozart Piano Sonata in particular, time and time again.
For a while he doesn't communicate his feelings, but eventually, the outward signs appear - sometimes humming a tiny part of the melody on a repetitive loop that brings an immense inner satisfaction and a smile to his face. However, not even he knows if the effect is beneficial or not.
One day he discovers an old piano and plays 'his' Mozart. Free at last to express himself, his playing becomes increasingly virtuosic - faster, louder, more passionate with every beat: his body rocking in a rhythmic pulse, his voice filled with joyous laughter.
Other patients join his freedom of expression - the ecstasy is no longer singular, but communal - the liberation of the mind and soul complete.
However, wary of what they are witnessing before them the doctors decide to 'help' the patients return to their more sedate state of mind with a 'healing injection.'
The music stops.... The EKSTASE has ended....
---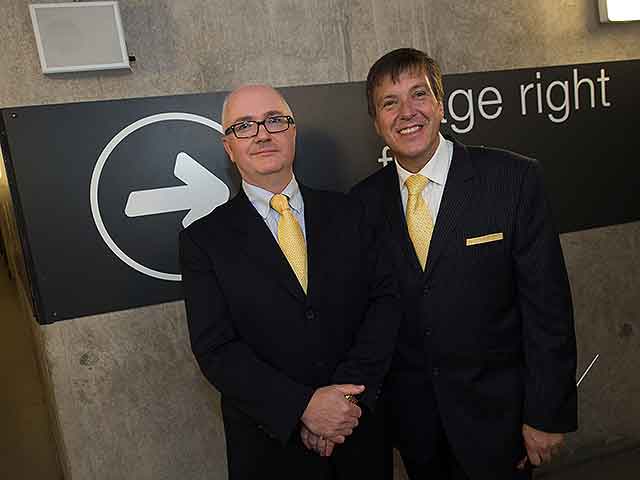 Metropolis 1927 (Peter Graham)

Fritz Lang's 1927 science fiction film epic Metropolis is considered to be a masterpiece of cinematic vision.
Set in a future dystopian world, it highlights the lives of two contrasting communities living in the vast city landscapes: Those above ground living a life of privilege and pleasure serviced by the underground-dwelling drone workers whose role is to maintain and operate the banks of machines which provide the city's power.

Although Lang's film can be considered a type of 20th century morality play with its famous female 'Maschinenmensch' robot, it has also been seen as a Marxist/Leninist critique of the corrosive underbelly of the inter-war German Weimer Republic.
Although the work does not attempt to precis the plot, such as it is, nor promote the message of the original, it does reflect the composer's appreciation of Lang's noirish visual style and set designs - from the brooding machine rooms, decadent nightclubs and gothic cathedral to the paradoxically beautiful creations such as the famous robot.

'Metropolis 1927' - is a theatrically brilliant take on that inspiration, with its slightly acidic, dark tonality and clever snapshot imagery - from air-raid sirens to Dixie jazz combo leading the listener through the urban landscape to what is hoped is a triumphant conclusion of lasting happiness.
---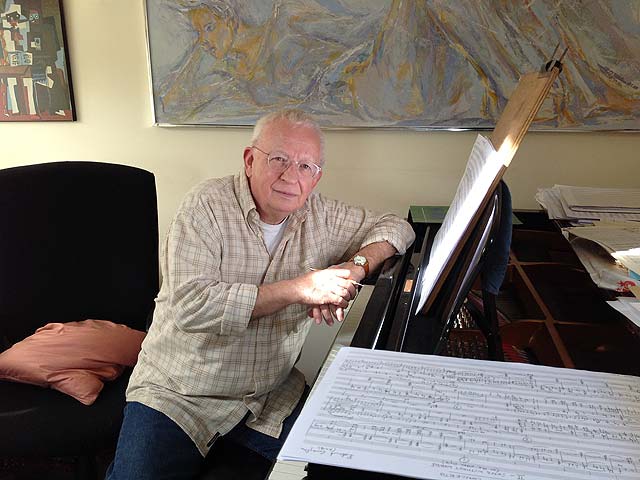 The Trumpet of the Angels (Edward Gregson)
'The Trumpet of the Angels' was originally commissioned by the Fodens (Courtois) Band for their centenary concert in 2000 and is dedicated 'In tribute to Olivier Messiaen.'
It is based on a work written for the BBC Philharmonic and Huddersfield Choral Society in 1998 - and the quotation from the Book of Revelation: '...and I saw the seven angels which stood before God; and to them were given seven trumpets...'
This newly commissioned version retains the immense scope and power of the original (although minus the original organ part), as well as its startling virtuosity and drama in a new performance edition that includes substantial new material.
It opens with a four-note motif announced by off-stage horns and baritones and answered by fanfare figures on four solo trumpets. In turn, each then play cadenzas before joining together, independently playing their own music.
This leads to a 'Kyrie Eleison' with accompanying solos for flugel and baritone, after which solo trumpets 5 and 6 enter with music that is more urgent and rhythmic, describing the Horsemen of the Apocalypse. The final apocalyptic final voice represents the words of the seventh angel '…and time shall be no more...' playing the opening four-note motif, extended to almost three octaves.
This cadenza (to the partial accompaniment of 3 tam-tams, representing the Holy Trinity) introduces new material and foreshadows the ensuing Scherzo with music that is fast and foreboding.
Despite the somewhat desolate mood of the music '...a lament to humanity', the work builds in emotional intensity, leading inexorably to the final reckoning, which transpires in its terrifying glory - transforming the 'humanity' of the music into an affirmative and triumphant statement.
---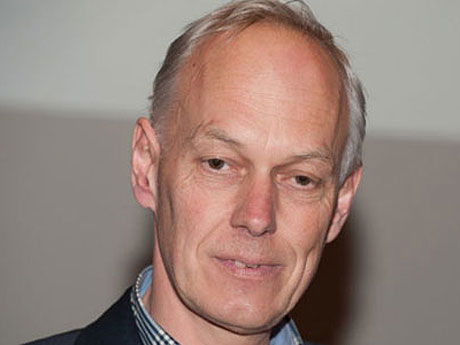 Vita Aerterna Variations (Alexander Comitas)
Although in construct a work of six variations and fugue based on a simple theme, 'Vita Aeterna' has the essential spirit of a tone poem - an unfolding tale of life, death, hope, despair and redemption; hence the nods of appreciation towards composers and writers who Ed de Boer (written under his pseudonym) felt understood his own deeply held beliefs on such matters.
At its core is a deeply affecting attempt to reconcile feelings of immediate physical loss with those of eternal spiritual hopefulness, through an intellectual appreciation of the Hindu and Buddhist teachings of Karma.

And even though thoughts of mortality and its possible dominions tends to be the preserve of those late in their life span, 'Vita Aeterna Variations' commemorates the life and death of a young Dutch euphonium player called Jeffrey Lindelauf - from tentative beginnings, through episodes of energy and vitality, fate, despair and redemption to an apotheosis of an acceptance of the possibility of eternal life.