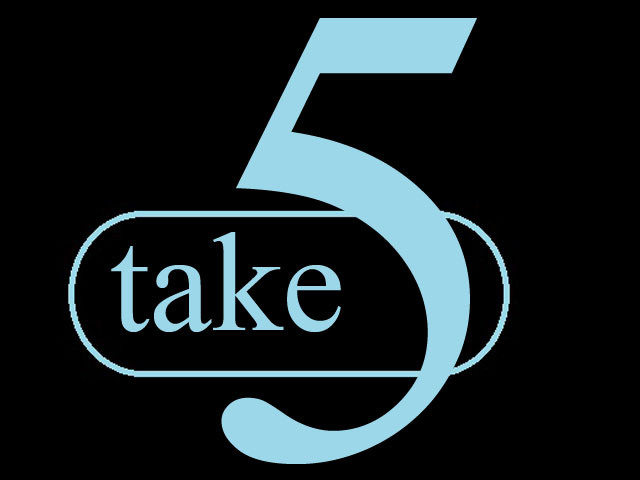 With the current debate about the quality of major test pieces used at top level brass band contests engaging varying points of views and opinions, 4BR looks at five very different works that have been performed in the past few years - and which are perhaps well worth a closer look by bands or even contest promoters with inquisitive musical minds.
---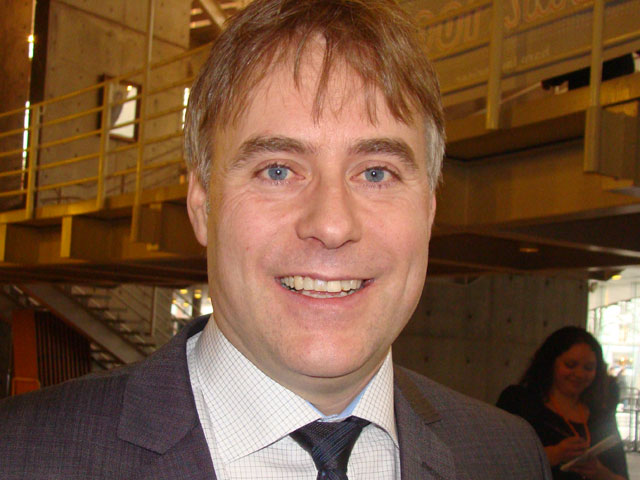 1. Mutant Sonorities (Torstein Aagaard-Nilsen)
Commissioned in 2013 by the Norwegian Band Federation with support from the Norwegian Cultural Fund, 'Mutant Sonorities' comes from the musical mind of one of the banding world's most innovative compositional intellects.
It was the set-test for the Elite Division of the 2014 Norwegian National Championship and created a bit of a stir (even with such open minded listeners in Bergen) thanks to its use of quarter tones on notes flattened from the flat, sharpened from the sharp, or flattened from the natural - as well as crystal glasses pitched at minor seconds.
However, such is his skill and understanding of the medium that Aagaard-Nilsen brought what could have been a rather oblique concept thrillingly to life, in a series of melodic phrases and abstract motifs that combined solo expressionism to a pulsating rhythmic structure.
It's all about tension and release, tonality and expression vying with abstraction and dislocation - the harmonic mutations morphing into things you don't always expect in a work that is ever questioning, ever inventive and ever brilliant.
---
2. A Tale of Sorcerers (Olivier Marquis)
Olivier Marquis is a composer well worth seeking out. He is not perhaps as well known in brass banding circles as more celebrated Swiss counterparts, but as a result his works reveal plenty of unexpected delights to delve into.
'A Tale of Sorcerers' was commissioned by Ensemble de Cuivres Jurassien for the 2014 Swiss National Championships in Montreux - an elite contest that featured heavyweight own-choice selections as 'Apocalypse', 'Ginnungagap' and 'Trance' amongst others.
As a result it got a little bit swamped on first hearing, but the way in which Marquis regaled us with his musical tale of three brothers bargaining with the hooded figure of Death by a riverside bridge (a story also used in the Harry Potter 'Deathly Hallows' film) stuck in the mind.
On the face of it, it's written in a transparent, melodic language, but it also contains an engaging individuality of thought (as well as percussion exotica) to give the narrative line a sense of lingering intrigue. All that and it comes with plenty of technical challenges to test the limits without losing sight of the route to the climax of the story itself.
Death visits us all - but this one makes you welcome him with open arms…
---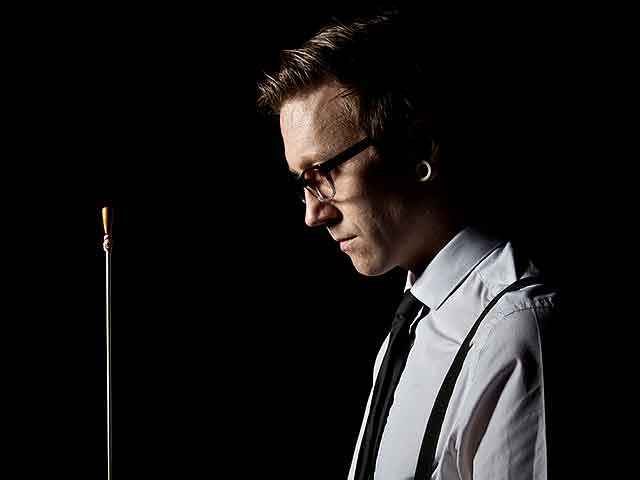 3. …and when the river told (Simon Dobson)
Simon Dobson was once thought of as an 'enfant-terrible' of the brass banding world - although now with 'Journey of the Lone Wolf' soon be heard at the Albert Hall, he has, as it was once said of the politician David Steele, seemingly gone from rising star to elder statesman with no appreciable period in between.
However, even in his younger days, when the throbbing sounds of his early output certainly alienated those with more conservative attitudes, his writing still displayed an astonishing eclecticism that could even engage the admiration of the musical Daily Mail brigade.
That is certainly seen with this work, which was commissioned by the Scottish Brass Band Association in 2010, and has lain dormant for far too long.
Inspired by a line from Herman Hesse's novel 'Siddartha', it's a metaphorical narrative of how the River Tay has defined the spirituality, historical progress and cultural re-adaption of the city of Perth over the 800 years since it was granted a Royal Charter in 1210.
Six interlinked sections explore a richly scored musical landscape that flows and flows; sometimes slowly and lyrically, sometimes viciously and abstract, and sometimes with a dry, almost absurdist wit (complete with drunken cheers and stamping of feet).
Technically adroit but always musically engaging, it has meaning and a sense of ultimate destination that rewards the listener as well as performer time and time again.
---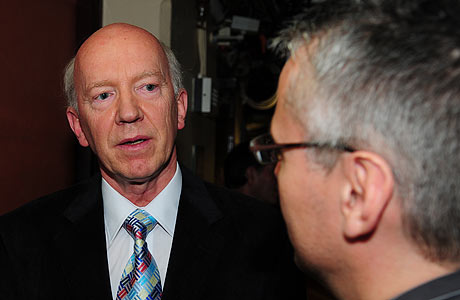 4. Handel in the Band (Kenneth Downie)
Brass band players will certainly be familiar with Kenneth Downie's major works - most notably 'St Magnus' and 'Concertino for Brass Band'.
They should also know George Frideric Handel's famous 'Sarabande' from his 'Suite in D Minor' HWV 437 - although perhaps more from its ubiquitous use by Stanley Kubrick in the film 'Barry Lyndon' or the Levi Jeans advert.
It may come as a surprise then that they haven't heard this elegant, leanly scored test-piece version, expertly crafted in a series of exploratory variants by a composer noted for his musicality.
This interpretation was commissioned by Brass Band Treize Etoiles to be used as their own-choice selection at the 2103 Swiss National Championships in Montreux - although it didn't win them the contest (perhaps explaining its dormant status since)
It's a work of subtle nuance and style, slowly exploring the subject matter in ensemble and solo detail before its metamorphoses is complete and it comes to a thrilling climax – the Handel passed around the band so to speak.
It's not what you might quite expect in a test-piece - either from Downie or old Georgie boy, but that makes it all the better.
---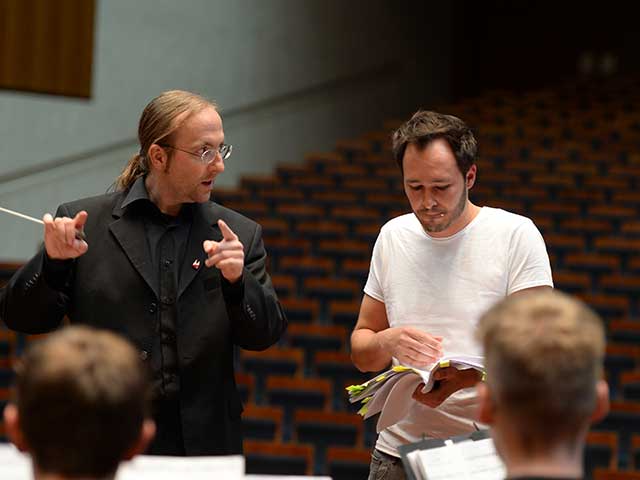 5. ***** - Concerto No 10 for Brass Band, Percussion & Onde Martenot (Ludovic Neurohr)
This is a work for those with fantasy and passion surging through their musical veins - with pulses that race with a taste for the raw emotions of life.
The title is deliberate - an invitation to explore almost indescribable elements through five intertwined sections - all held together by the overarching, altruistic voice of the Onde Martenot - an instrument that oscillates with a wavering tonality that speaks almost of another world.
This is no bonkers piece of abstract musical modern art though - as if composed by Damien Hirst. No - this is something surreally mesmeric in its engrossing harmony - written with finesse and delicacy.
It's 18 minutes of bewitching technique and textural balance all topped off with the sound of an angelic heavenly cherub on a helium fix.
Commissioned by Brass Band Fribourg for their own-choice performance at the 2014 Swiss National Championship, it's a work that should be played once in your lifetime - even if you must first try and find an expert Onde Martenot player on your banding doorstep.