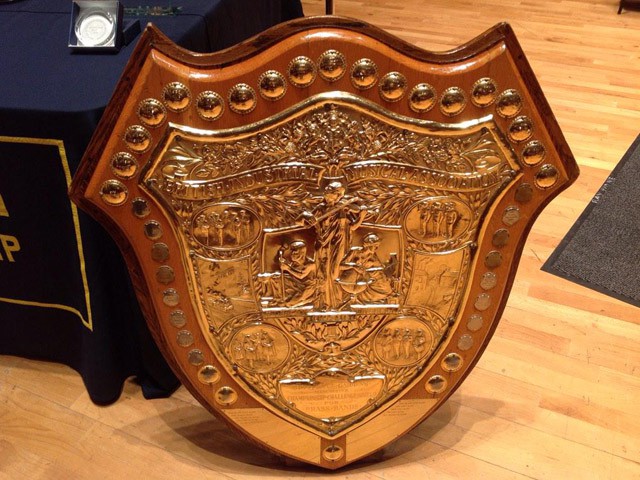 Names from history: The famous British Open Trophy
The list of past winners at the British Open can be a misleading record of achievement.
Certain names have a familiar look; engravings on the famous Gold Trophy that speak of sustained excellence from the era of pleasure garden delights at Belle Vue right through to the modern age of glass and steel at Symphony Hall.
Others however are curiosities - temporary interregnums of contest history; names that give rise to tales of surprise and controversy. Except in the vast majority of cases they don't.
Roll call
The Open roll call is of course liberally sprinkled with 'one-off' winners such as Honley's success of 1884 or Lindley in 1900, Ferodo Works in 1955, City of Coventry in 1981, and Marple in 1996.
However, there isn't anyone alive now who can attest to the 'luck' that marked Honley's success in 1884 or Lindley's victory in 1900 (even the trophy has changed), whilst first-hand accounts Ferodo's win in 1955 and even that of City of Coventry in 1981 are fast fading from collective memory banks.
How wrong
As the years roll by it becomes easier to think of these moments of singularity as hiccups in the predictable time line of British Open history: How wrong they invariably are.
Honley in fact came third in 1883 and bagged top-six finishes for three years after their win, whilst Lindley came second in 1901 and were in the top-six for the following four. Ferodo was runner-up the year before their triumph and fourth the year after, whilst City of Coventry were no contest muggers either - their win coming in the middle of a six year spell of two other stage mentions.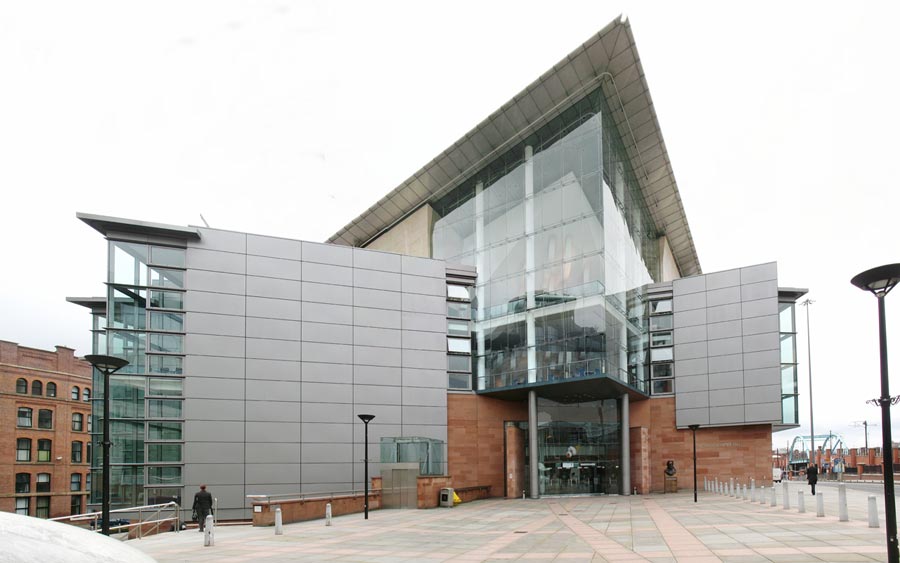 1996 venue: The Bridgewater Hall in Manchester

No. It's that Marple victory that still manages to stir misplaced opinions about its serendipity: And how wrong people are about that too.
Famous day
One man whose memories of September 7th 1996 have never dimmed is Garry Cutt, who led Marple to success on that famous day at Bridgewater Hall in Manchester.
"It still annoys me when people talk of it as lucky," he says. "People forget just how good a band Marple was in those days.
We had an Open record after promotion from the Grand Shield in 1990 that included three consecutive 4th places on 'Cloudcatcher Fells', 'Masquerade' and 'Salamander', and 11th the year before our win. We were also runner-up at the North West Area in 1994. We were outsiders, but not also-rans in any way shape or form."
Great mix
He adds: "We had a great mix of youth and experience such as Helen Fox on principal cornet and Peter Reid on bumper-up. John Maines was on trombone and Kevin Wadsworth on solo horn.
Lucy Murphy (later to become Mrs Cutt) was on flugel and I owed so much to Les Beevers who did the ground work on the piece as I was also doing the resident conducting at Grimethorpe at the time. We were still very much a 'family band' from a small Cheshire village, but in contest terms we were a match for the very best."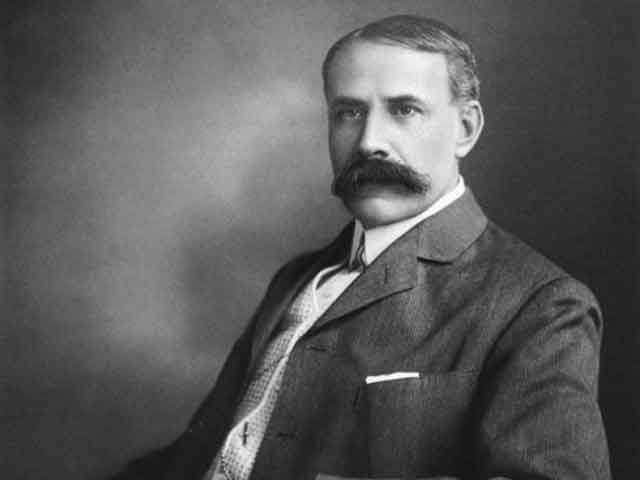 The man behind the music: Sir Edward Elgar
Good fortune
Garry does admit that there was some good fortune involved with defending champion Black Dyke drawn number 1 and Foden's (Britannia Building Society) at 3 - although other favourites such as Fairey, BNFL, YBS and Grimethorpe all enjoyed good draws. Marple were to be the last band to perform on 'The Severn Suite' arranged by Bram Gay.
"The draw made my mind up about a few things - although it was the night before that I really felt we were in with a chance of victory," Garry recalls.
No band bus
"We had played so well in rehearsal that I had a feeling that we could do something special.
We couldn't afford a band bus though, so ten of us took the train to Piccadilly Station on the Saturday morning, had a terrible breakfast and went to rehearsal at the Midland Hotel.

There I told the band that I felt they had no better chance of winning the Open than on this piece. I thought I would get a few wry smiles in return for my morale boosting speech, but I just got nods of knowing determination instead."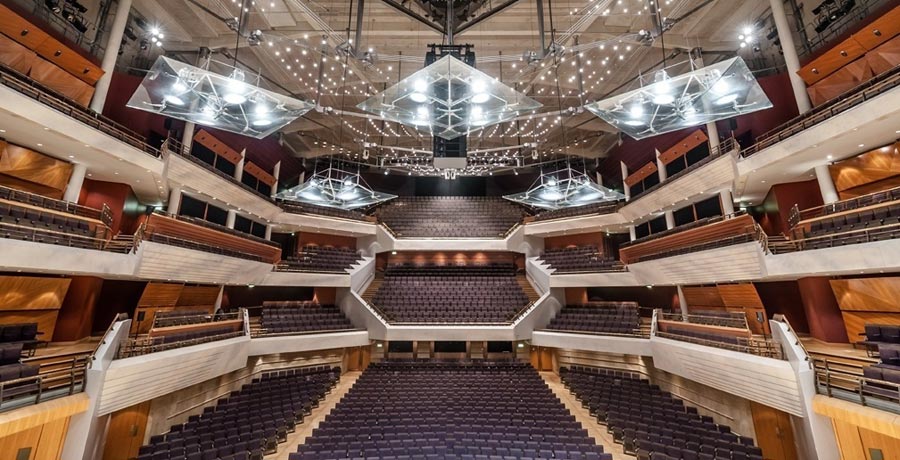 Glass and steel gave rise to a lively acoustic on the day

Garry then made the decision to go and listen to a few bands to get a feel for the hall, and was immediately surprised to find so many sounding strident and overblown.
"'Severn Suite' is my kind of music, so I was puzzled by the approaches," he says. "The hall had a bright acoustic, so I left knowing my interpretation would be well suited.

The box was also off to the conductor's left, so when we got on stage I made sure we were sat at an angle with the band in the old fashioned formation with the troms to my right and the baritones and euphs behind the horns."
Ten pin bowling
And with the hours ticking by Garry also decided against another rehearsal - and instead took his players ten-pin bowling, as principal cornet Helen Williams (then Helen Fox – and now the star flugel player at title seeking Cory) recalls.
"That may seem odd nowadays, but it was just the right thing to do," she said. "All that pent up energy had gone when we returned to the hall. I remember feeling so relaxed when we walked onto the stage."
Pencilled in
As the last band to play the massive auditorium was full with listeners already of the mind-set that the title had in fact been won - with BNFL, Fairey, Britannia and Black Dyke pencilled in on programmes.
The truth however was that the contest was still up for grabs - with a host of bands falling foul of the judges in terms of style. Some of the written remarks from Bram Gay, James Scott and John Wallace were pointed in their criticism to say the least.
Not so with the winners.
Myth
Urban myth has it that within eight bars of the opening Bram Gay was alleged to have said; "Gentlemen: We have a winner". That has never quite been officially denied, but it's interesting to note that in his written remarks the strong-minded arranger wrote of the opening; 'This is really very nice. Right, all of it - so far!'
However, by the close he simply rubber stamped his opinion with; 'Let's face it - there have been tiny clips - perhaps three? But in the face of such musicality, who cares? Thanks, really.'

His fellow judge's remarks also heaped praise on a very special performance.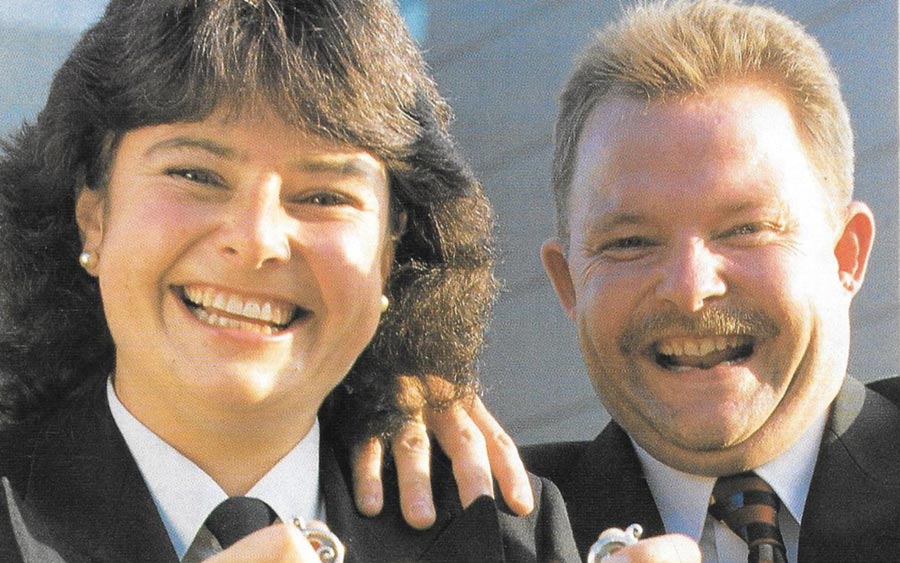 Victory smiles from the past: Helen Fox and Garry Cutt

Marple had created their piece of British Open history.
Pub
Garry Cutt meanwhile was left feeling that perhaps a few clips had robbed them of the chance of victory.
"I came off thinking that a few clips may just cost, but I was sure we would be in the mix. I had just got to the Abercrombie pub and was about to have a pint when some Grimethorpe players came in and said, 'You've only gone and done it...'
I thought they were telling me Marple had come fourth again, but then they said in quite industrial language, to get to the hall because we had won! It was amazing."
Tears of Joy
At the hall pandemonium reigned. Marple players had also raced to the stage from the nearest bars to see Garry presented with his second Mortimer Maestro Trophy and their wonderful Secretary Eileen Murphy shed tears of joy.
What followed were celebrations to remember for the rest of their lives, although as Helen Williams, who won the Stanley Wainright Trophy as 'Best Soloist' with a personal performance that saw adjudicator John Wallace write; 'Solo cornet I could kiss you' - remembers wryly that some parts of that night are still a little 'hazy'!
"We went back by train with the trophy on a seat besides us. Garry asked the conductor for nine singles and a special ticket for the Shield! I woke up the next day still in my band uniform thinking, 'What have we done?'"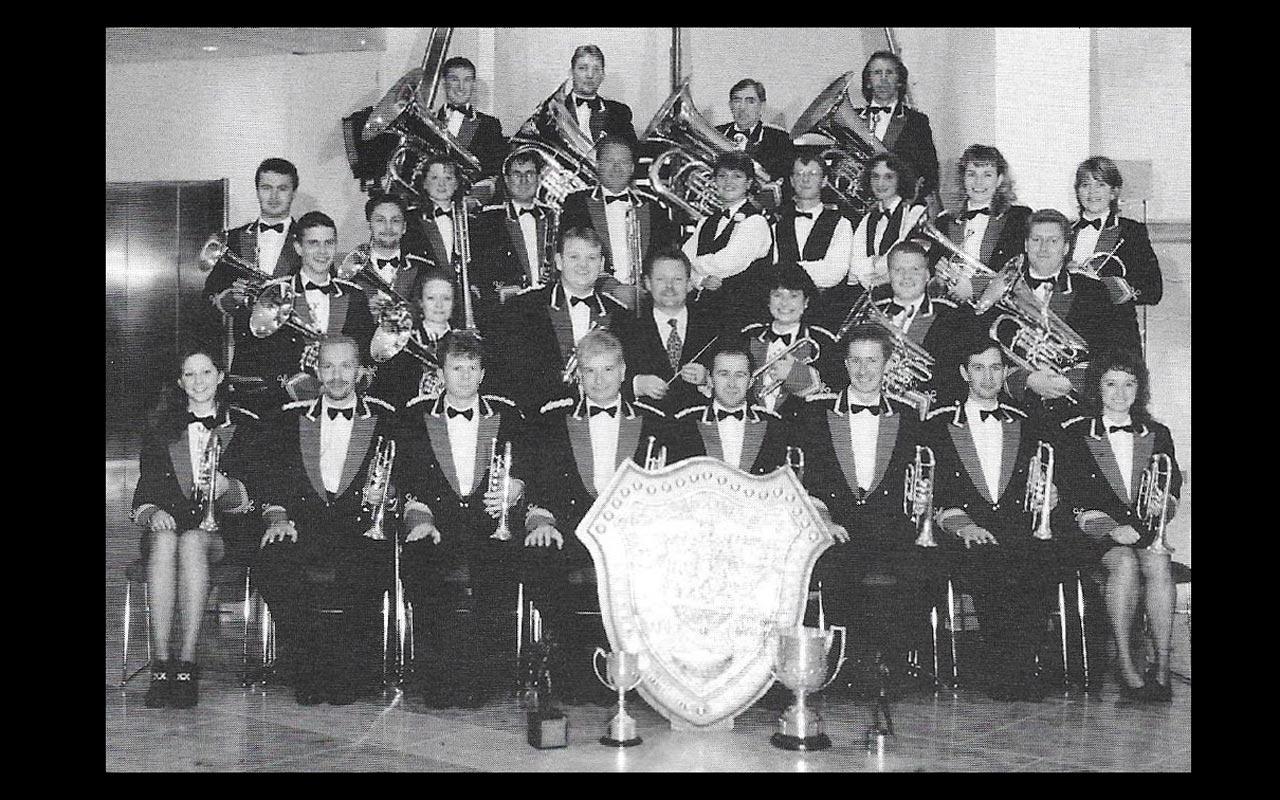 The proof of history...
Spiteful
What they had in fact done was beat the cream of the banding world's best talent - although in the following days some of that cream was rather spitefully spat from the lips of rivals (although James Watson of Black Dyke said his band felt it was 'a very rewarding experience'), with mealy mouthed correspondence in the banding press and accusations of over critical adjudication remarks and a terrible acoustic that they felt rendered Marple's victory a 'fluke'.
Best band
"Perhaps they should have done their homework better," Garry says.
"What I remember is James Scott, who nobody could say didn't know a good band when he heard one, tell an irate bandsman who flippantly demanded to know how Marple won, reply; 'They were the best band playing a wonderful piece of music in the style it was meant to be played.'
They quickly left red faced in embarrassment."
Marple may only have ever won the British Open once, but it was a victory that deserved its engraved place against any other on the famous Golden Trophy.
Iwan Fox