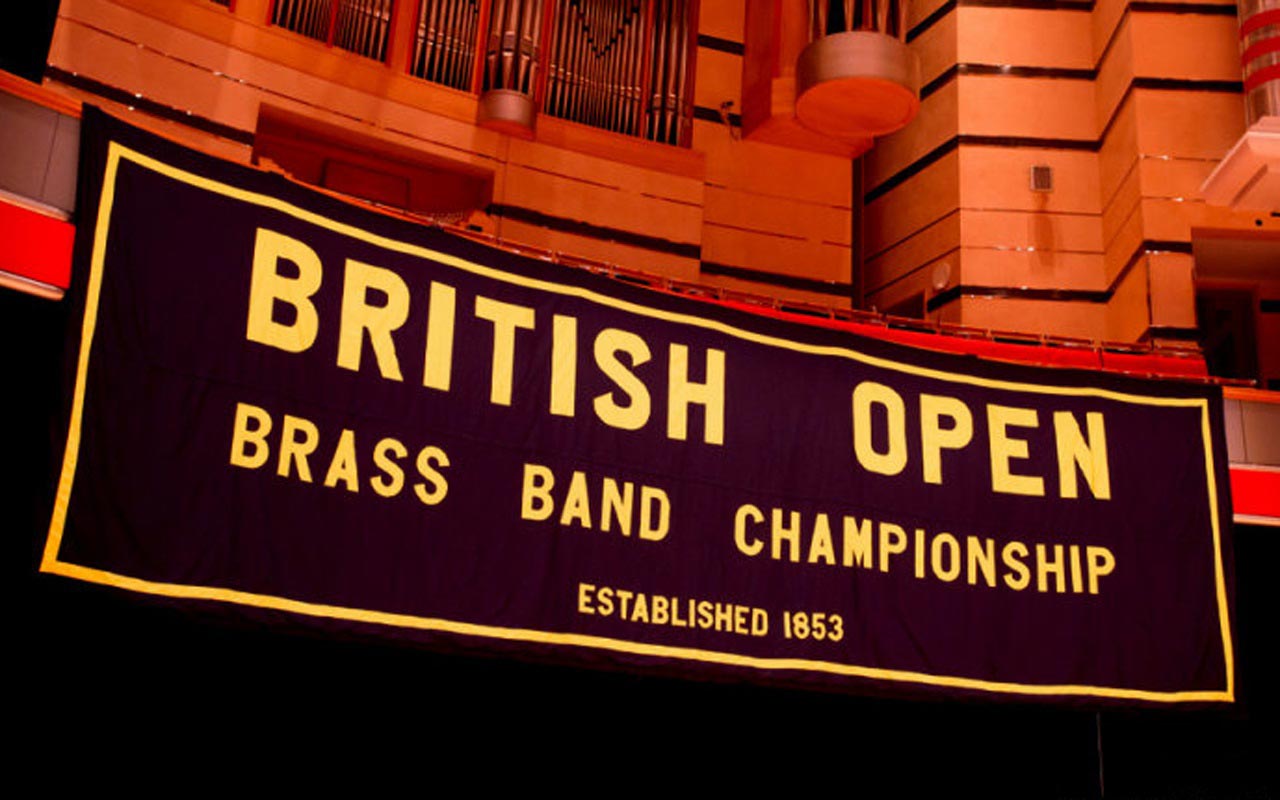 164 years old and rejuvenated

Age does not weary the British Open.
164 years old and still going strong - expertly manoeuvring itself into the second decade of the 21st century as stately as an old transatlantic steam liner with a newly installed turbo charged engine.
Good, sensitive management has given it the equivalent of a course of HRT treatment; rejuvenating the old bones and leaving it glowing with health.
Sold out

For the third year in a row Symphony Hall has been sold out. If it carries on like this the contest will be presented with one of those stars you see embedded into the pavement on the street leading up to the hall.
Much then to congratulate Martin and Karyn Mortimer and their team on - especially with the choice of test-pieces that in recent years have rarely failed to resonate with their audience. It's been a well thought out selection process, with rumours of more inventive choices to follow.
Great success

The broadening of the competitive base to include the highest placed non-UK band at the European Championship, whilst retaining the historic link to 'Empire' has also remained a great success, and there is sure to be warm welcome to Brass Band Willebroek from Belgium and Wellington Brass Band from New Zealand.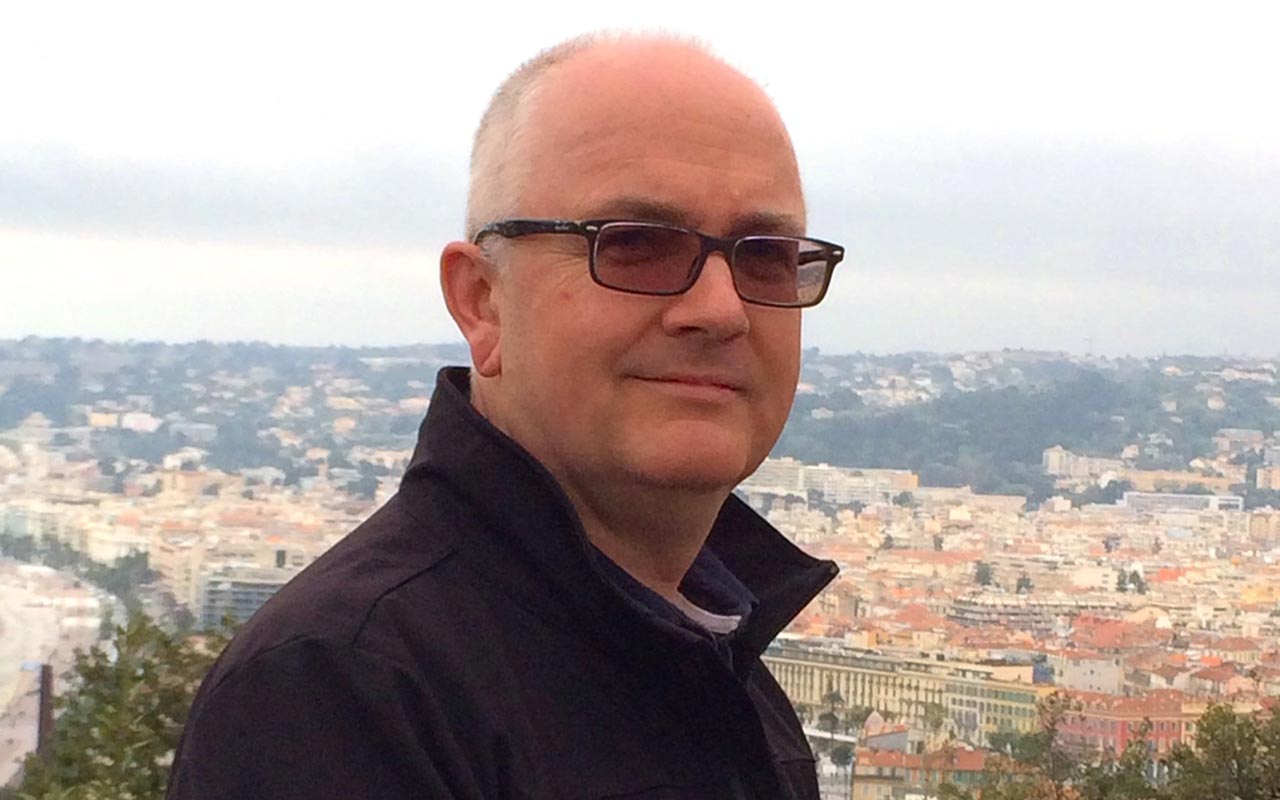 The man behind the test-piece: Peter Graham
Lots then to look forward to - including the usual pre-contest entertainment in the foyer area before the action starts on the stroke of 10.00am - so please make sure you get to Birmingham in plenty of time to meet friends and buy a souvenir programme and excellent study score of Peter Graham's appropriately named 'The Triumph of Time'.
Also make sure you link up with our live coverage through the new look 4BR site, our twitter feed, interviews and all the usual 4BR opinions which this year will see both Chris Thomas and Steven Mead use two very different approaches to give their views on the 19 performances.
Potential winners

So who do we think will win?
The usual suspects will be on parade.
Defending champion Grimethorpe Colliery may not have enjoyed the finest twelve months of contesting success since their memorable win last year, but with Dr Robert Childs keen to add a seventh Open triumph to his name and the Yorkshire band never more dangerous than when people tend to write them off, you never know.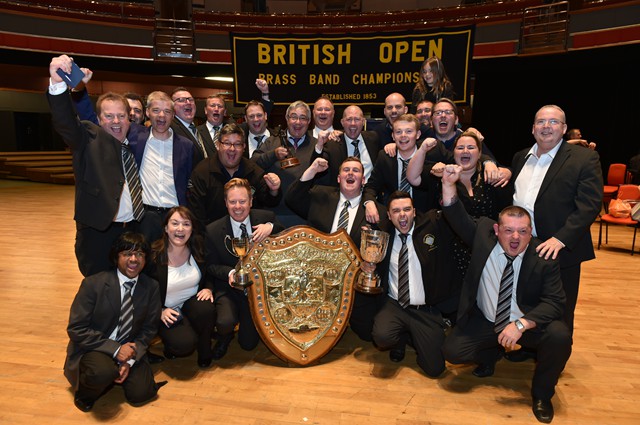 Never ever write them off: Can Grimethorpe triumph again?

The identity of potential winners invariably includes Cory and Black Dyke, with the Welsh band the clear pre-contest favourites to complete their haul of major championship silverware under the baton of Philip Harper.
If any band beats Cory then they may well find themselves holding the famous Gold Trophy aloft, but if the world's number 1 ranked band pulls out all the stops they could well be crowned champion for the first time since 2011.
Perceived advantage

And if any band can stop them then its Black Dyke - although too much can be read into their perceived advantage in commissioning this work in 2014 for their appearance at the European Championships. It is negligible.

Play like they did at Bradford or even Lille and it will take some performance to beat them.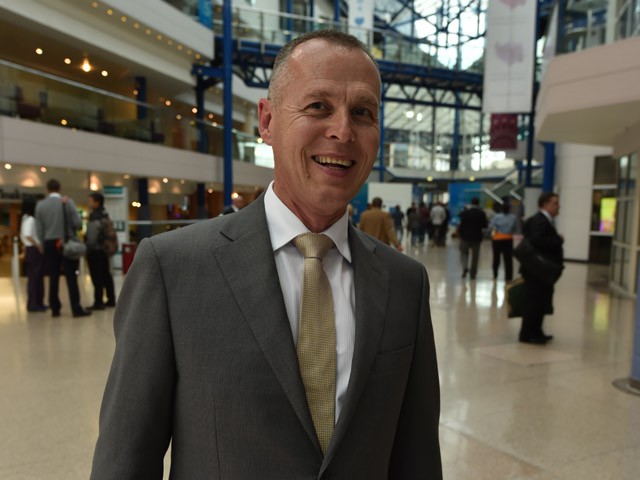 Can Prof David King add another British Open to his CV?

Eager anticipation

Two of the most eagerly awaiting interpretations of 'The Triumph of Time' will surely come from Foden's and Brighouse & Rastrick - both led by musicians who have an alchemist's ability to turn anything they touch into gold.
Bram Tovey's appearance with Foden's will be one to savour, especially as over the years he has inspired his charges to play at a level few can match. If it all clicks in place then watch out.
That said, so has Prof David King - and whilst his last win was over a decade ago, last year he inspired Brighouse to produce a thrilling runner-up performance. There are always a few ifs and buts with Brighouse of late, but you get the feeling that this could be a piece that suits the Australian down to the ground.
Thrilling brace

Another brace that should be confident of doing well are Welsh Champion Tredegar and a resurgent Fairey - both more than capable of winning the title in thrilling fashion.
Tredegar is in rich form at the moment and showed at the Welsh Area that they can lift their playing to the stratosphere under Ian Porthouse, whilst Fairey certainly have that swagger back in their stride under Garry Cutt that few can match when they are at their very best. They are also due a touch of luck, so you don't bet against a first win since 1998.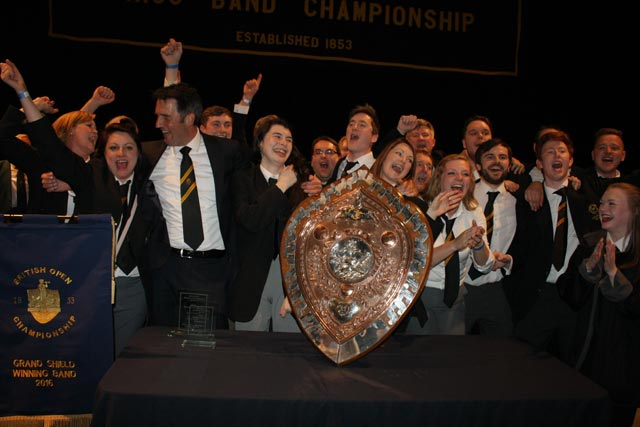 Carlton Main is a band in form and with a Shield of their own already

These are certainly the fancied heavyweight protagonists, but if any make the merest of slips the likes of Grand Shield winners Carlton Main Frickley, Co-operative Funeralcare and the brace of overseas challengers in Brass Band Willebroek and Wellington Brass Band could force they way into the reckoning.
Fine value

Carlton Main was fine value for their second place at the Yorkshire Area and their victory at Blackpool, and in Erik Janssen they have an MD who certainly knows how to bring out the best in them, whilst Co-operative Funeralcare could be a good each-way bet for a top 10 finish.
Allan Ramsay works his charges harder than Glasgow shipbuilding riveters and they come to Birmingham (and then on to the Dr Martin contest the next day) in confident mood after their recent win at Troon.
Overseas challenge

No overseas band has won the British Open since 1953, and whilst it would be a major shock if Wellington or Willebroek manage it this year, don't be surprised if they end up fairly close to the summit.
The New Zealanders are a wonderfully compact, balanced band led by a superb musician in David Bremner, whilst Willebroek produces a sound as good as any in the contesting world and are also led by a rare musician of the highest quality in Frans Violet. Whatever you do, do not miss either of them - you will be in for a treat.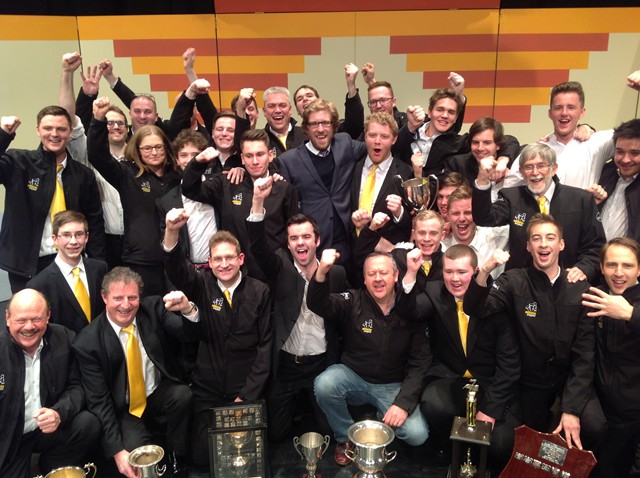 The New Zealand champions Wellington Brass Band
Odd

It may seem a little odd that Flowers are not being talked of as possible winners this year, but some significant player changes may just have taken the edge of their challenge. Paul Holland still has a formidable band at his disposal, but this may be a year of entrenchment rather than glory.
Contrast

In contrast, Leyland may well fancy their chances of repeating their excellent 2016 fourth place under Thomas Wyss - although as results have since shown, they can blow hot or cold on the day. Being able to bottle the essence of high-class consistency may be the key for another top-six finish this time around.
It's also good to see Jaguar Land Rover back at the British Open for the first time since 1999. Dave Lea continues to inspire with his fine musicianship, and whilst this is certainly a major step up in class they are on a significant growing upward curve of improvement.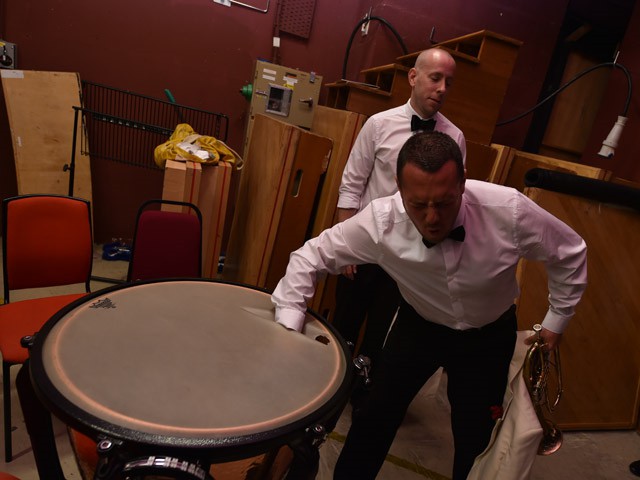 Hopefully there will be no accidents to report this year

Unlike Jaguar, who will take to the stage safe in the knowledge that there is no relegation trap door under their feet, a number of rivals will be giving a nervous glance over their shoulder at a possible return to Blackpool if things do not go to plan.
Little room

Rothwell Temperance (12th last year), Milnrow (13th), Desford Colliery (14th), Hammonds Saltaire (15th) and Woodfalls (16th) will know that they haven't got a great deal of room for manoeuvre if they don't play to the top of their form.
That said, Rothwell certainly displayed a bold sense of classy confidence at the Yorkshire Area, and more of that under David Roberts could see them gain a mention off the stage, whilst the consistent Milnrow has already defied the naysayers here twice and could well do the same again under the experienced Mark Bentham.
Desford are Desford - so who knows what form they bring to Symphony Hall? Michael Fowles will certainly ensure they are well prepared, so can they add up to the sum of some very talented parts to dispel any threat of a trip to the Golden Mile next May?
The same goes for both Hammonds Saltaire, who showed their growing all round quality at the Yorkshire Area and to a slightly lesser extent at the Masters, whilst Woodfalls will surely benefit from the experience of a fine musician in Howard Evans as they look to build on what has already been a solid year of contesting achievement.
---
As for a winner?
With such a ferociously difficult test piece, it would be a major surprise if the eventual winner didn't come from the usual suspects we have mentioned below.
These are the bands that have the proven pedigree at this contest over the past few years - and their form comes from having stable line-ups full of high class players led by inspirational MDs.
It could go a number of ways on the day, but we think technical as well as musical class will tell on 'The Triumph of Time' - and these contenders have it in abundance.
4BR Prediction:
1. Cory
2. Foden's
3. Black Dyke
4. Grimethorpe
5. Brighouse & Rastrick
6. Tredegar
Dark Horse: Fairey