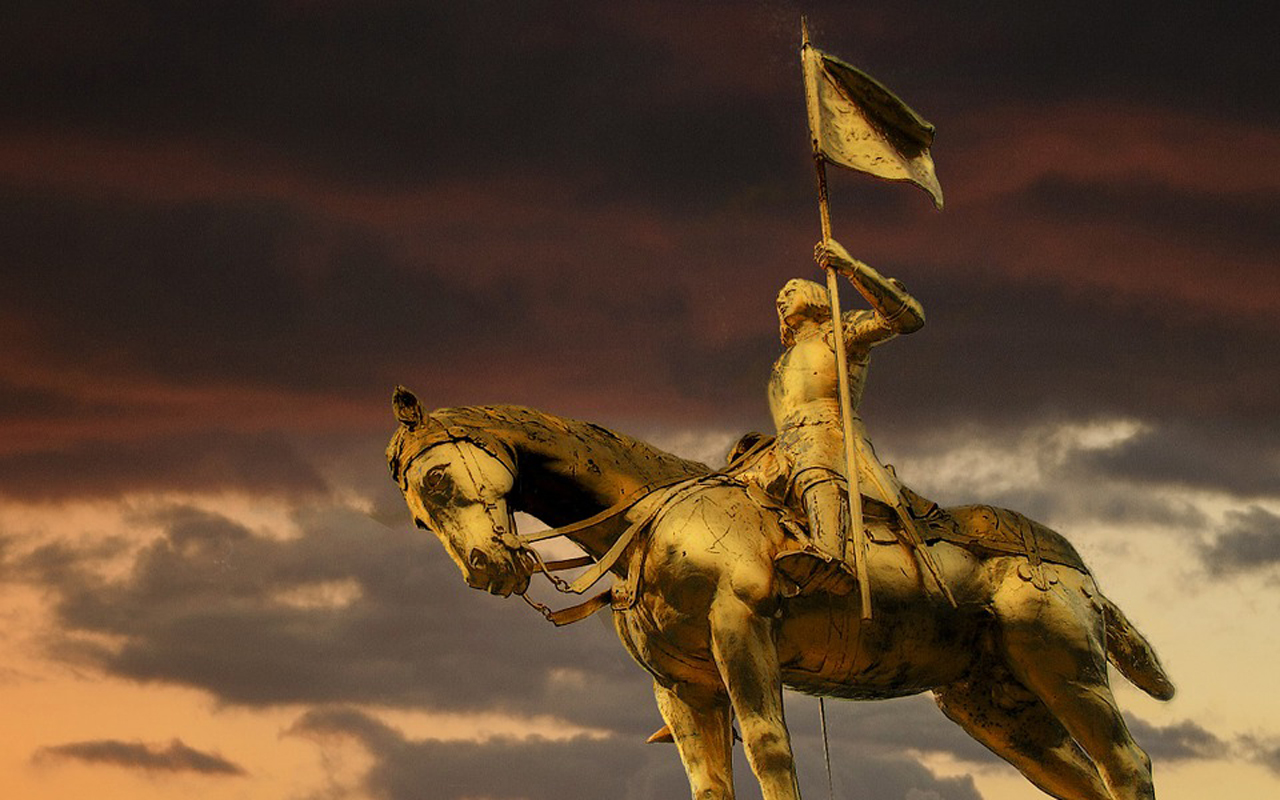 An icon immortalised in gold
If there is one man in the banding world who is continually seeking to break down artistic boundaries then it is Allan Withington. There is a fearless core of imagination within his musical persona that bubbles with creative inventiveness.
In an era of prescriptive tick-box mentality, the scope of what he tries to achieve certainly has a touch of maverick individuality, but it is also undeniably an innovative outlook that is as persuasive as it is enlightening.
This Lady Wears Trousers
He now brings his latest vision to the Brass in Concert Championship with Stavanger Band in a programme entitled, 'This Lady Wears Trousers'.
It is a distillation of the story of Jeanne d'Arc - 'The Maid of Orleans', who, inspired by visions of Christ led the French against the English in a series of battles - first to success, but ultimately ending in her own demise.
Metaphor
However, it is also something of a musical metaphor that reflects on a modern day landscape increasingly threatened by pernicious attacks on political and religious freedoms of expression - as well as a rallying battle cry aimed at those who wish to destroy the stanchions that underpin liberated democracy.
It may sound daunting in inspiration, but 'This Lady Wears Trousers' is a very clearly defined thematic programme, built on a musical score that illuminates the narrative line from start to finish.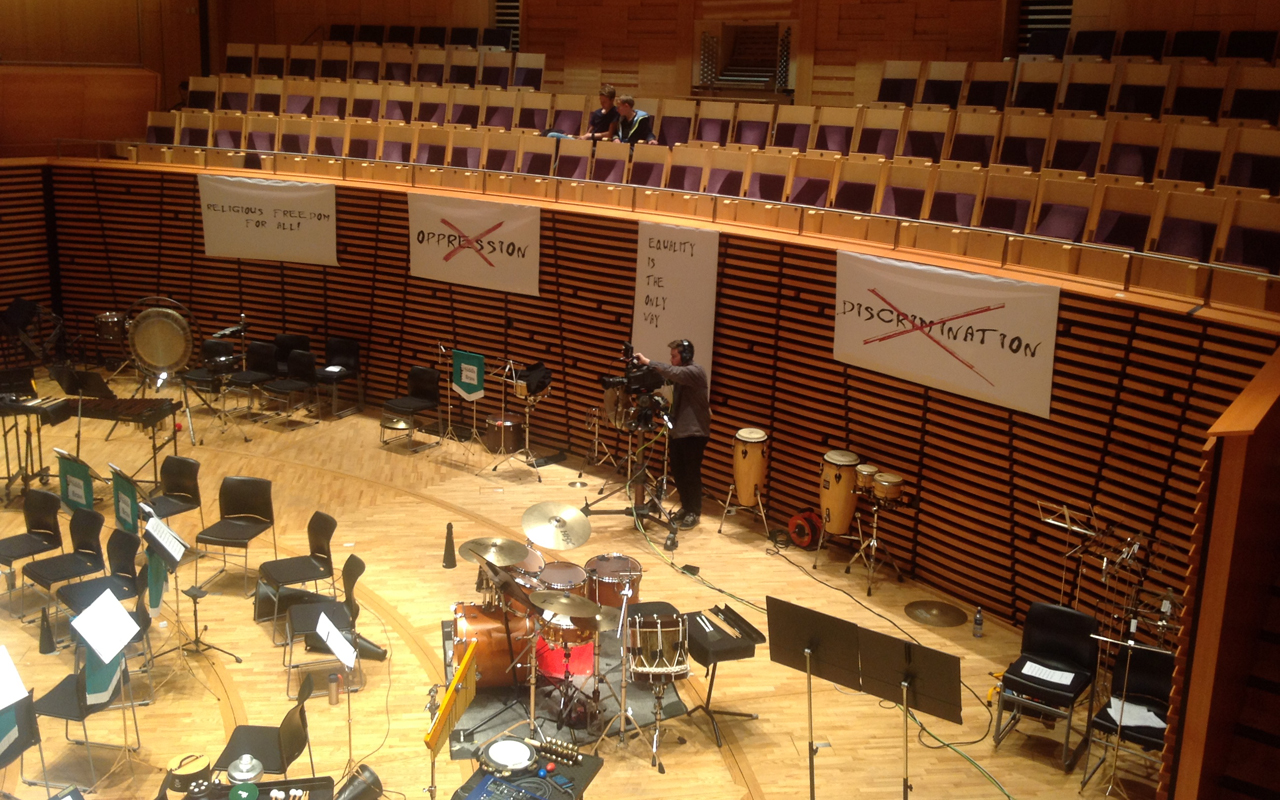 Messages and metaphors
And, as Allan explained when we met up with him at the recent Siddis contest in Stavanger where it was premiered, it is a form of musical story telling that has roots in traditional brass band repertoire.
"Brass bands audiences are well used to enjoying and understanding contest works with subtext, episodic themes and narrative inspiration such as tone poems and the like," he said. "This is just a different approach brought up to date.
It's a story that encompasses historic as well as modern day battles against oppression, discrimination, inequality and the persecution of religious freedom. I make no excuse for it being challenging and full of powerful themes - but they are ones that resonate throughout history - right up to the present day."
Inter-linked movements
The six inter-linked movements tell the story - the music enhancing the narrative (which will be published in the contest programme); directly and indirectly, with wit and emotion, metaphor and analogy. It comes to its own questioning climax with the inclusion of a rap artist, who recalls the story and its overarching message of hope, in urban rhyme.
"That is the key," Allan says. "The listener can take from it what they wish. It's deliberately questioning; the music acting as the creative conduit. It can be enjoyed for what it states as well as what it asks. I hope people approach it with open minds and with an appreciation of what is trying to be achieved."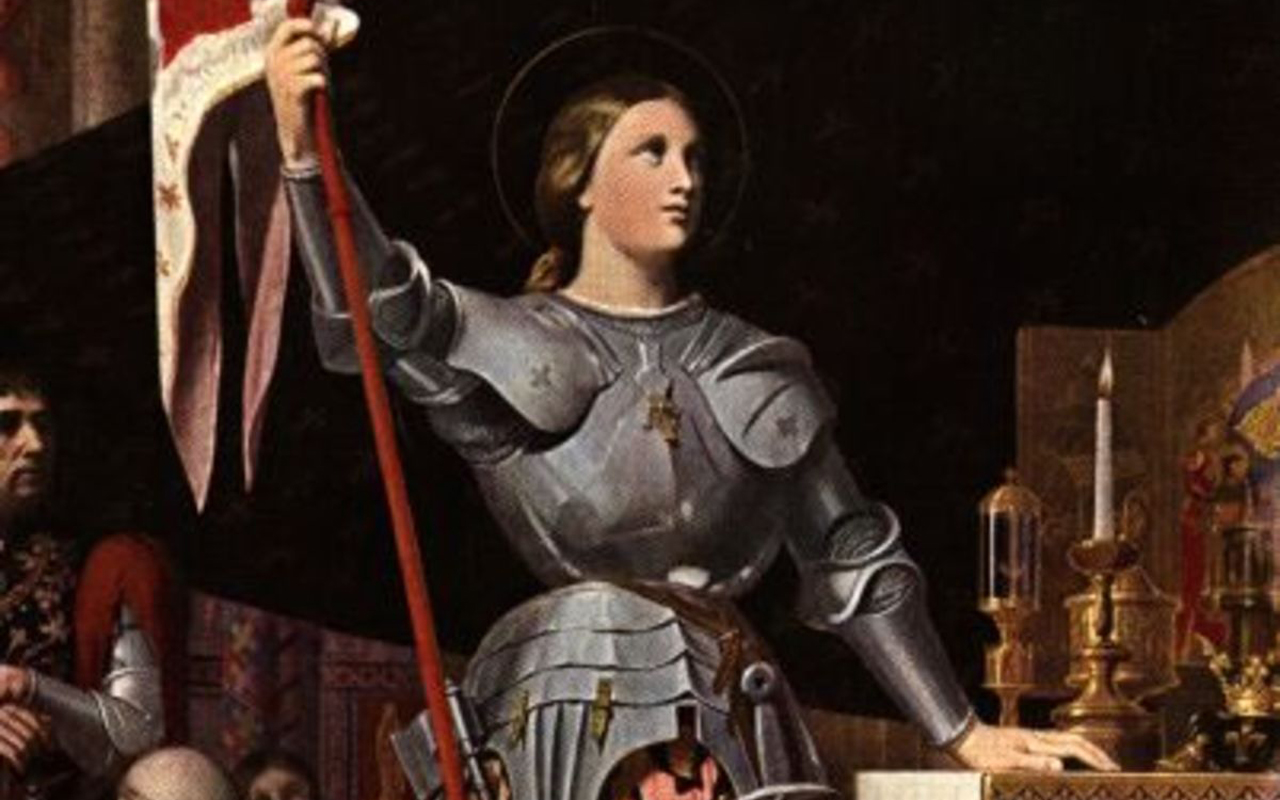 Veni Creator - aged 16
'This Lady Wears Trousers' opens with 'Veni Creator'.
Jeanne d'Arc is aged 16 and set for her first conflict against what she believes are the oppressive forces of English rule. The music is a reference to the hymn that was used during preparation for each and every battle.
Wit and stubborness
The storyline then encompasses both wit and stubbornness: The light hearted 'Show us your flags Mister!' touches on the attitudes of 'La Bonne Vie' - 'The Good Life' of champagne and irreverence that in the early parts of war are used to rally troops and support behind the flags of national pride - even to this day.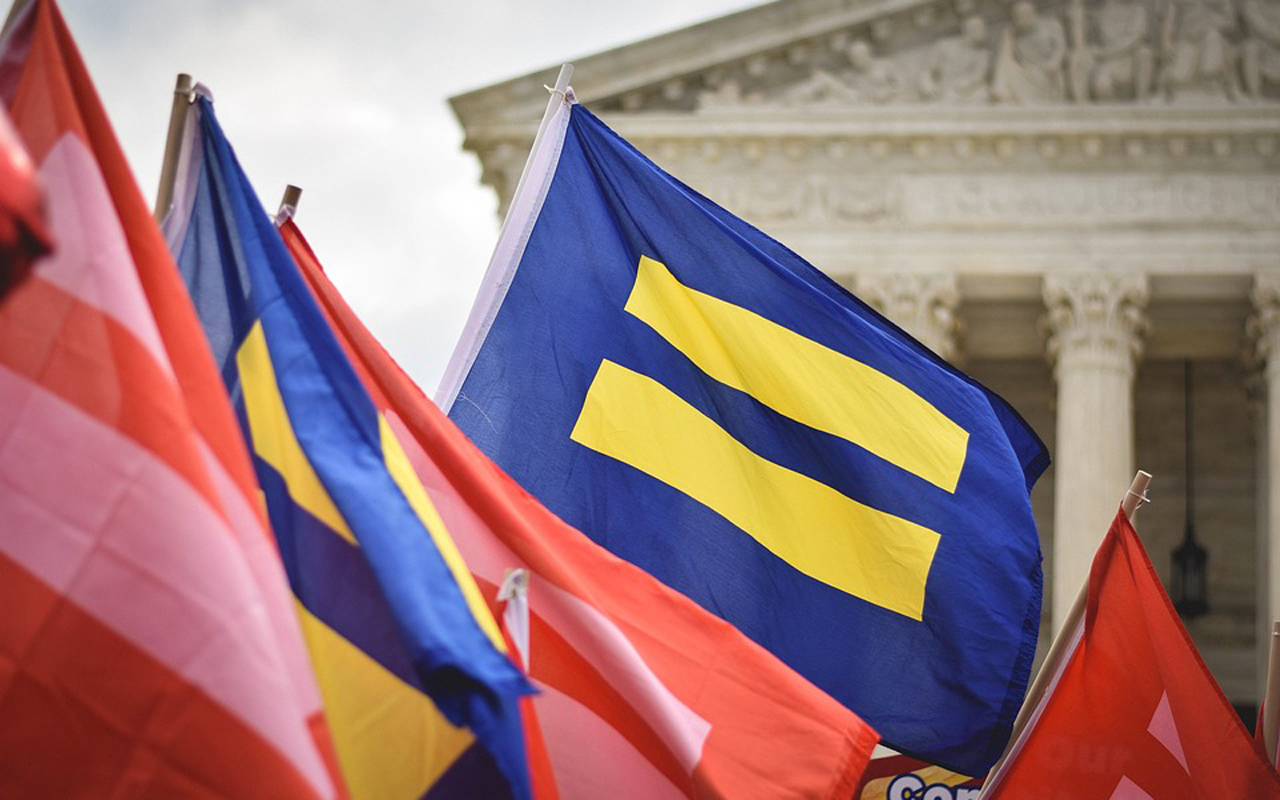 A dark wit flies the flags of persuasion
It is however followed by the stark realities of, 'Can I have some troops please?' as Jeanne's request for soldiers and armaments are not once, but twice denied by Sir Robert Badricourt, the local garrison leader.
These episodes tell us much as Allan explained: "This is the Jeanne of hope and vision, instilling the same virtues in those who accept her as their leader - although not all, as she is still faced with the petty bureaucracy of discrimination. She uses both her intellect and charm to press her case - and to win her arguments."
Liberator
Ultimately she is not to be denied, and following a successful third request and with troops buoyed by her inspired command, she liberates Orleans - despite the wind initially blowing against her (marked by a repetitive two bar phrase) as she battles across a vital stretch of water.
At a crucial moment the elements miraculously change direction - her troops believing divine intervention has played it part. Her moment of triumph is at hand.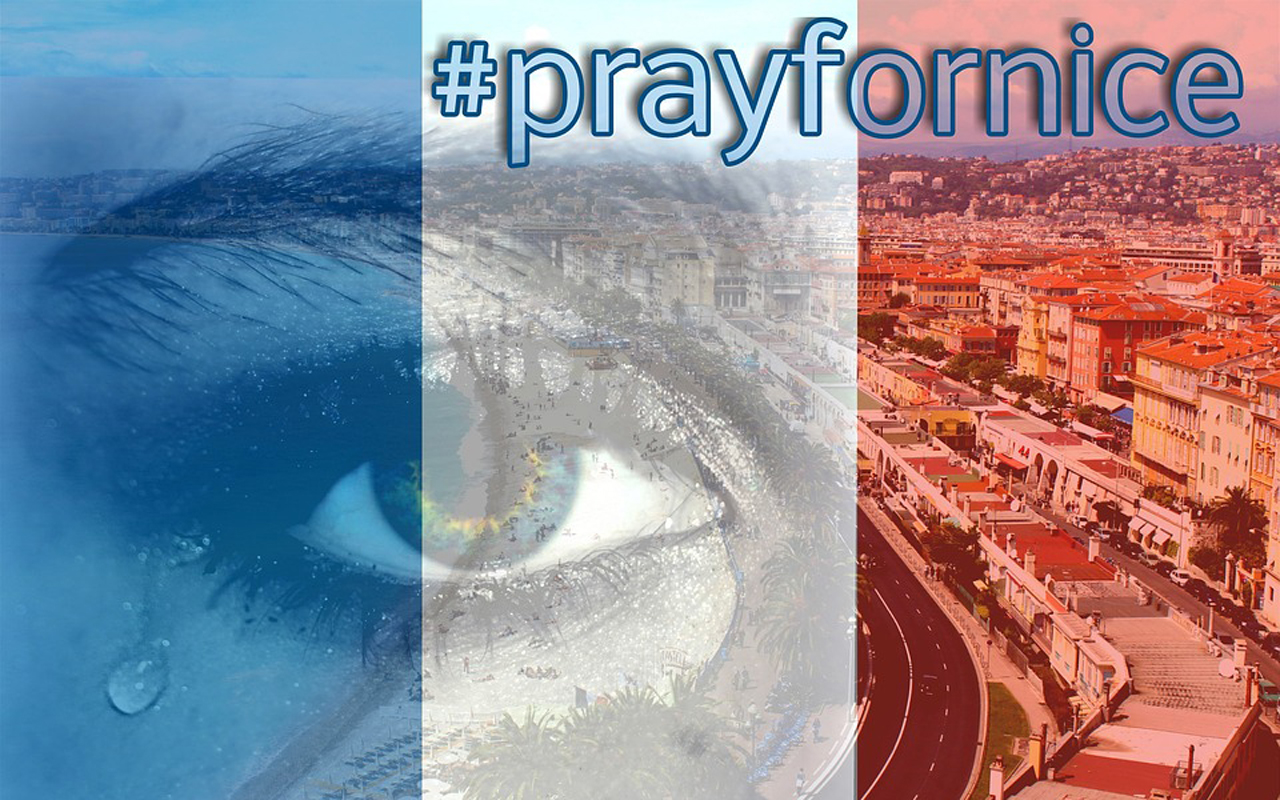 The horror of modern day intolerance: Bastille Day 2016
It is at this point that Withington explores the diametric polar opposites of emotion - and the mindless loss of life that occurred when the celebration of another historical moment of French liberating triumph - Bastille Day - was overshadowed by the murder of 85 innocent people on the Boulevard des Anglais in Nice by a deranged religious fanatic.
Defied belief
"I was in Nice that night with my wife and children," Allan recalled. What happened defied belief. A wonderful, inclusive celebration became a horrific attempt to undermine the liberties of freedom on which France has been based. It was reminder to me of the fragility of life and the hope we must retain in overcoming intolerance and discrimination in all its forms."
The music, fearsome and menacing turns into a paean of despair - led by a mournful horn backed by a small ensemble. It is a chilling realisation of the destructive power of indoctrinated evil.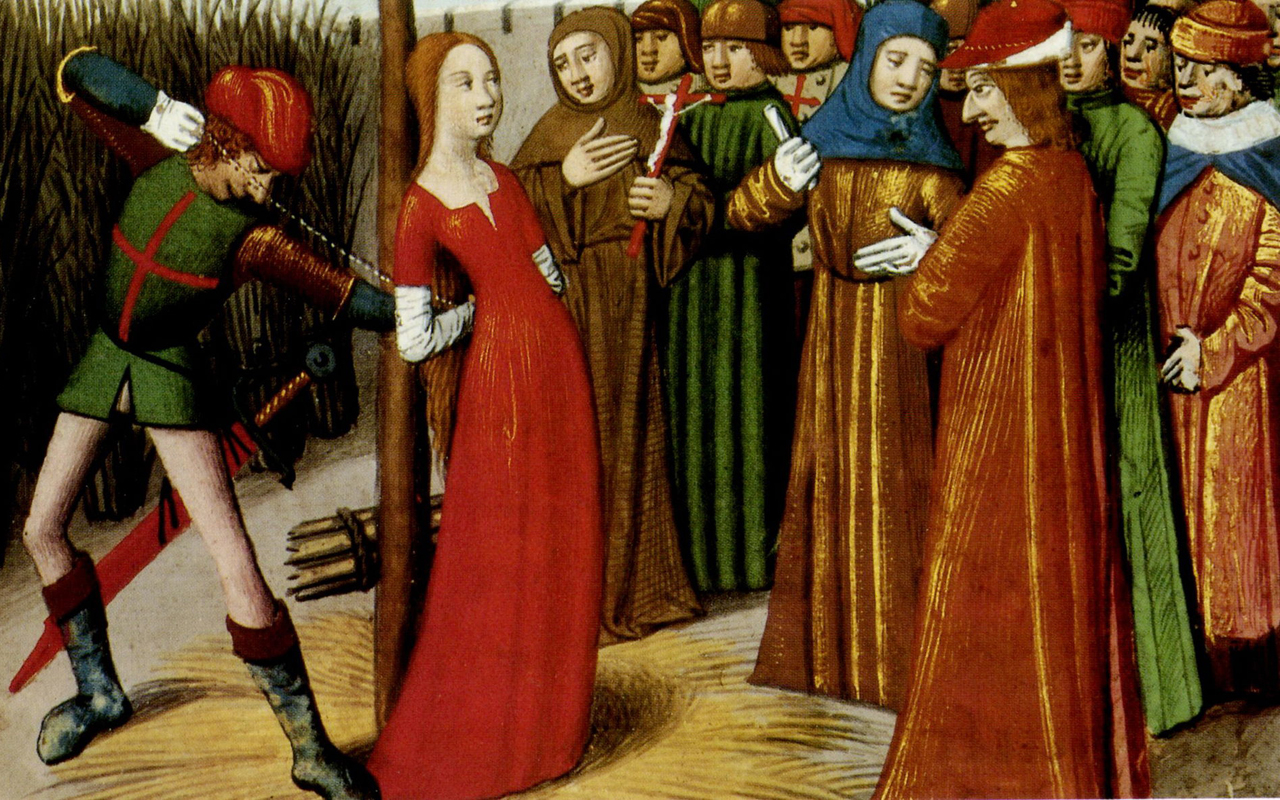 The end of a liberator, the begining of a martyr

It also leads into the work's denouement, which recalls the eventually defeat, capture and death of Jeanne d'Arc - one that is encapsulated in the attitude of the spiteful victors who find her guilty of heresy, burn her at the stake (not once but three times) and summarily dispense with her ashes in the River Seine.
Not erased
Hope however cannot be as easily erased from memories or history.
25 years later the Pope declares her a Martyr; her actions venerated. She also becomes a symbol to all those who rally against oppression, religious persecution and discrimination - an icon of 21st relevance; her story recalled in a coda of the most modern of narrative forms - urban rap.
"It rounds off the story in a way that I felt was appropriate," Allan said. "Rap music is an almost immediate expression of emotion - a freedom that can rally against all that we feel is under threat. It brings the relevance of Jeanne d'Arc into the most present of times."
Iwan Fox
A synopsis of the work can be found at:
http://www.stavanger-brassband.com/sbb/14/11/2016/this-lady-wears-trousers-brass-in-concert-2016