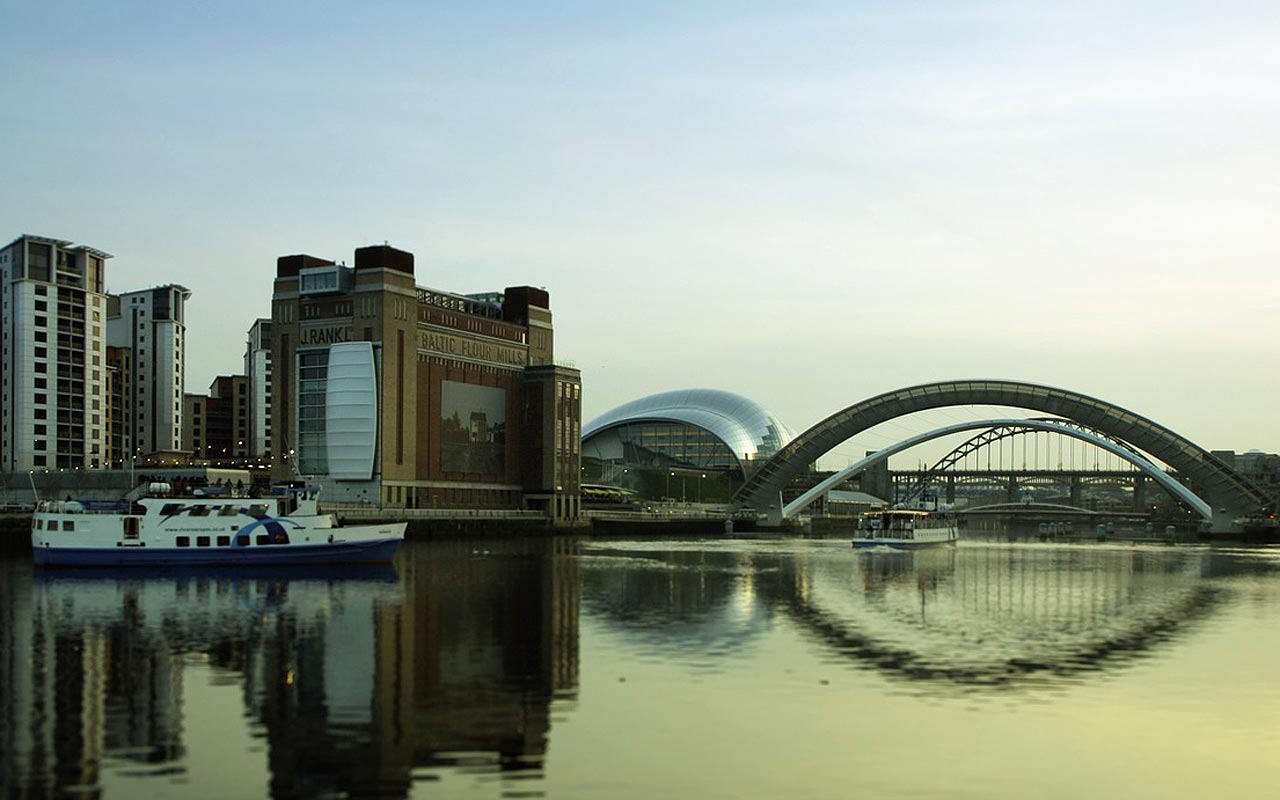 Entertainment life begins at 40 at Brass in Concert this year

The audience at the Sage Gateshead is about to find out what brass band entertainment life begins to bring them at the age of 40.
Will it be the musical equivalent of more trips to twee garden centres, self-raising chairs and a spoonful of bran mixed in with the muesli at breakfast, or a determined self-conscious stoking against the fashion conscious embers of time in a bid to retain youthful vigour?
Slim fit Superdry
Since the contest's adjudication revamp a few years ago it's been a bit of a mixture of both; some bands embracing the prospect of the event's middle age with a sense of fearless adventure whilst others have remained slightly more circumspect.
Brass in Concert is now a bit like walking into the clothes department of Marks & Spencer and finding that amid the rows of beige trousers and comfortable cardigans you can now spot a few more racks of Superdry slim fit tee-shirts and hipster jeans.
The good news is that without giving the game away (bands have to submit their programmes well in advance), there should be a great deal to look forward to for the fashion browsers (with a Pan-American/European flavour this year) as the first of 11 contenders take to the stage at 9.00am on Sunday morning.
The Prodigy
And whilst it may take a few years yet to hear an arrangement of 'Firestarter' by The Prodigy, there is certainly the prospect of a broad sway of cleverly inspired easy listening fayre (and some more radical items) the like of which wouldn't be out of place as 40 year old listening tastes now contemplate tuning early morning car radios from Nick Grimshaw to Jeremy Vine.
Before the competitive action starts there is plenty of fine entertainment to enjoy on the Saturday, as once again the Brass in Concert management look to inspire as well as entertain support from both ends of the generation spectrum.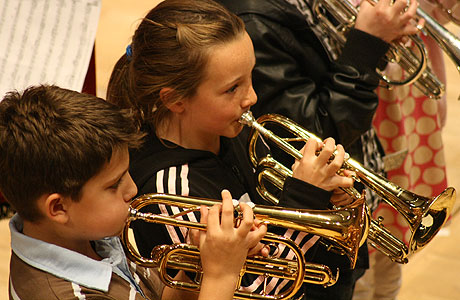 Both ends of the spectrum are inspired and enticed

The Youth Workshops and Taster Sessions have been a great success and this year offer youngsters the chance to work alongside Philip Harper and star players, whilst the fantastic Youth Brass 2000 will provide a concourse concert (2.30pm).
A little later there are free concert slots to enjoy from Dublin Silver Band, Brass Band Schoonhoven and Stavanger before the day is rounded off by a gala concert featuring Black Dyke and James Morrison. You don't get that amount of entertainment even on a night out in the Big Market.
Down to business
The following day it's down to business - with a plethora of prizes up for grabs if competitors can tickle the fancy of the various judges: Les Neish and Florent Didier (Music- Quality of Performance); Mike Kilroy (Programme Content) and Duncan Stubbs and Derek Southcott (Entertainment and Presentation). Katrina Marzella will pick the 'Best Soloist' separately.

Questions still remain over how you quite square a 'mission statement' that aims 'to provide a platform for the finest brass bands in the world to display, free of artistic restriction, their excellence as performers of high-quality original and arranged brass band music...' with a five-pronged prescriptive marking system, but that is for the bands and their conductors to work out.
The audience certainly enjoys them trying.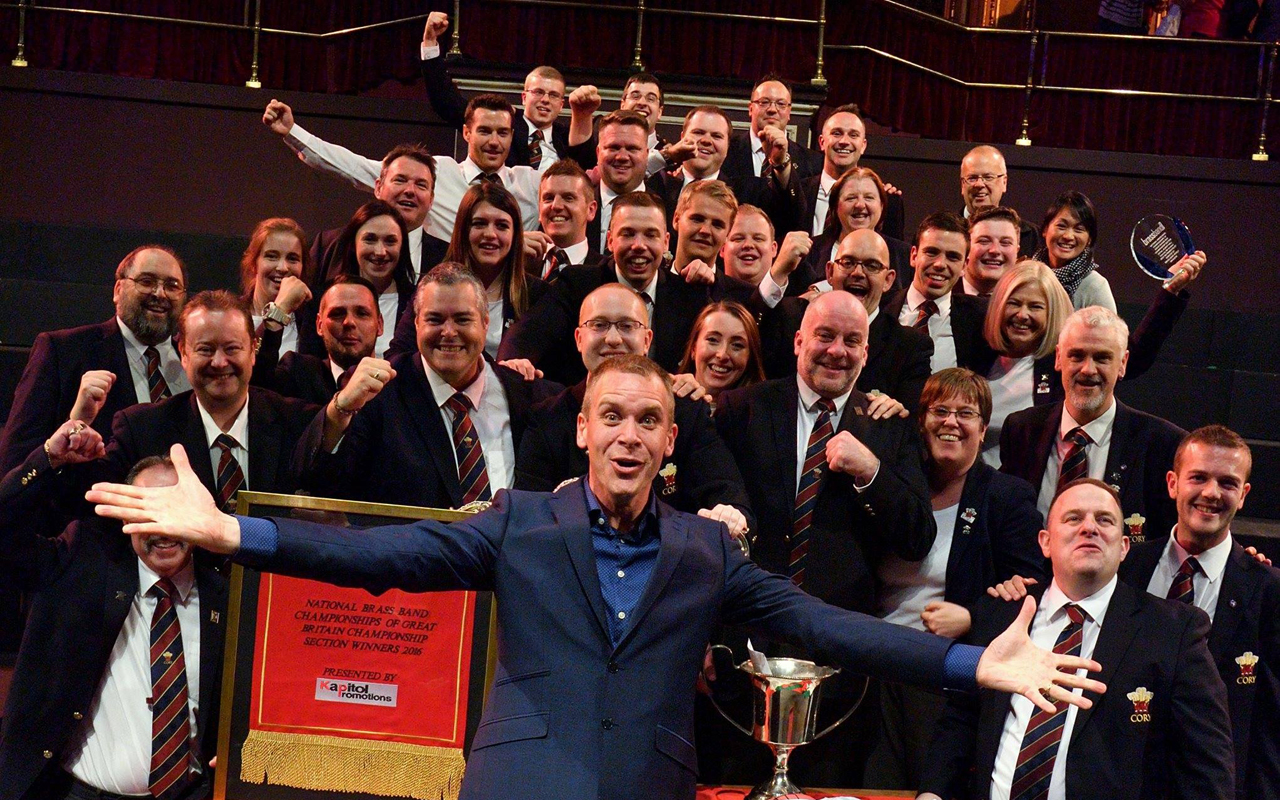 No more worlds to conquer?

Clear favourites will of course be Cory under Philip Harper - who come Sunday evening could well inspire a quote from the vaults of the wonderful Geordie darts commentator Sid Waddell about Alexander the Great: That in 2016 he shed salt tears on finding out that there were no more worlds to conquer.
Can any other conductor match his inventive imagination with their programme choices, or his band's all round brilliance with their playing?
Much to ponder
Much then for rivals to ponder if they are going to stop Cory lifting the Yamaha Newsome Trophy and the thick end of up to £6,500 plus in dosh for the fourth time in five years. It will take some doing.
One that might well fancy their chances though is perennial crowd favourite Grimethorpe, who will be led this year by Phillip McCann.
They will be looking to secure a record 17th title success - one they came very close to doing last year in fact. Only a lowly 9th place finish from one judge for entertainment (when all the others gave them either first or second), sunk their chances. It will be interesting to hear what the new combination comes up with this time.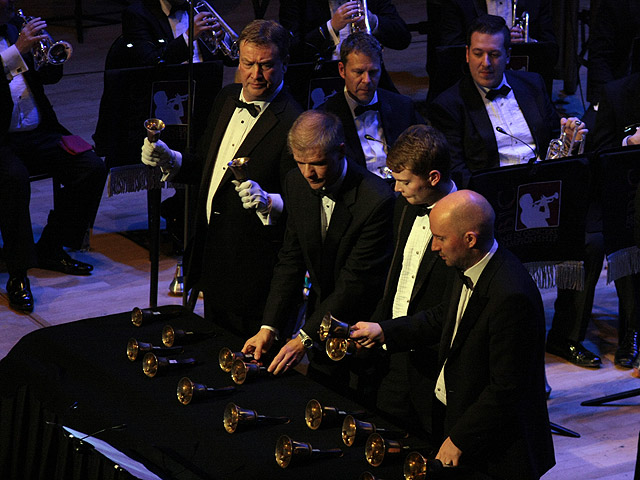 Can Grimethorpe go one better than 2015 and claim a 17th title?

Much is also expected from the returning Brighouse & Rastrick (they last appeared in 2013) under the inventive Leigh Baker, whilst Flowers and Paul Holland will be looking to maintain their fine form after coming third last year. Two very different approaches could be presented here - with either more than capable of ticking the right boxes with the judges.
Opportunity grabbed
Virtuosi GUS and local favourites Reg Vardy certainly grabbed the opportunity last year to deservedly push their way into the top-six finishers. In Adam Cooke and Russell Gray they also have a brace of MDs not afraid to try something different, whilst the same can also be said of the returning Carlton Main Frickley (Ian McElligott) and Hammonds Saltaire (Morgan Griffiths) who are sure to present an engaging Yorkshire challenge.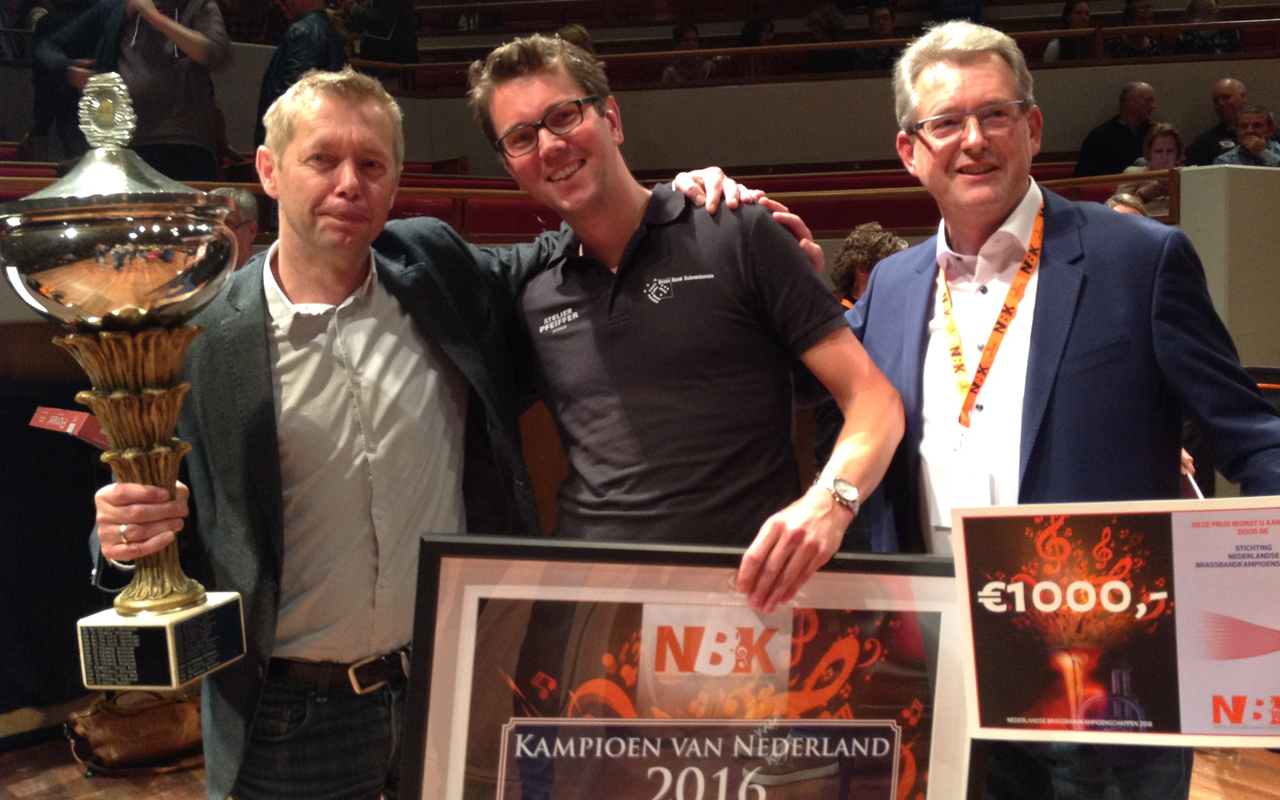 The might impressive Schoonhoven make the trip from The Netherlands

That leaves the welcome visitors from the USA, Norway and The Netherlands.
Full house reception
Hopefully Dublin Silver won't face the prospect of a half empty hall as they take to the stage at 9.00am under Tim Jameson. If you are travelling to Sage Gateshead make sure you give yourselves plenty of time to find a parking spot, get to the hall, buy a programme and find your seat. Their fantastic efforts to get here deserve a full house reception.
So too Brass Band Schoonhoven, who recently won the Dutch National Championship in spectacular fashion: They are a mighty impressive band led by a wonderful MD in Ivan Meylemans.

Something more than a little different is promised by Stavanger

And if you are looking to enjoy something a bit different then make sure you stay in for Stavanger under Allan Withington - a conductor who has gained a deserved reputation for inventive musical thinking. Theirs could be the talking point performance of the whole weekend.
And that is surely what Brass in Concert should aim to achieve above all else: To get people enthused about the artistic creativity of what brass bands can achieve.
Let's hope that's the case on this 40th anniversary.

Iwan Fox
Further 2016 articles:
This Lady Wears Trousers: Allan Withington tailors Jeanne d'Arc for Brass in Concert
http://www.4barsrest.com/articles/2016/1582.asp
Middle Age Spread: Brass in Concert at 40
http://www.4barsrest.com/articles/2016/1583.asp

---
4BR Prediction:
Hard to see past Cory not ending the year with yet more silverware to polish. Grimethorpe and Brighouse & Rastrick could well push them close with Schoonhoven, Flowers and Virtuosi GUS and our dark horse of Stavanger close behind.
Can the all-conquering Welsh band be denied another title? You never know what might just capture the judge's imagination.
1. Cory
2. Grimethorpe
3. Brighouse & Rastrick
4. Brass Band Schoonhoven
5. Flowers
6. Virtuosi GUS
Dark Horse: Stavanger