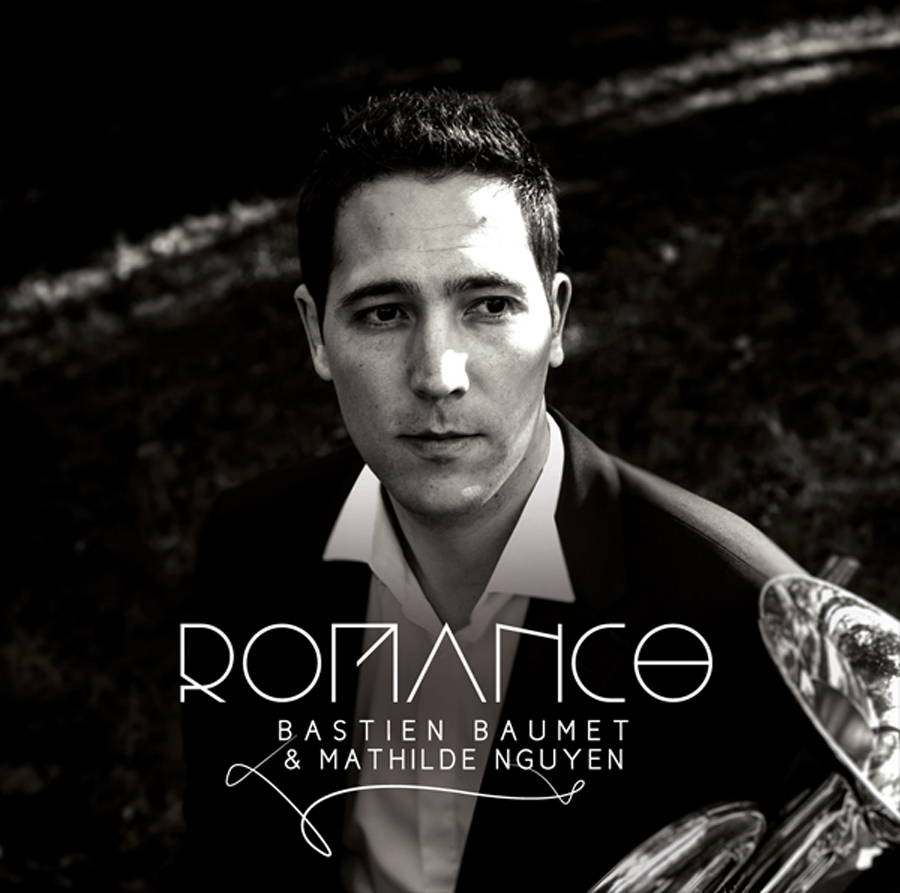 Congratulations on the release of your brand new CD 'Romance'.

First though, tell us a little about your early musical life.
I began playing the euphonium when I was six years of age. It was the perfect instrument for me.
As a teenager I gained my diploma in Nimes in the south of France and at 17 I passed a further diploma which enabled me to be admitted to the CNSM (Conservatoire Superior) in Paris. I went on to win a competition there and became a member of the Paris Police Band.
I have been very fortunate over the years to win other awards such first prize at the prestigious Jeju event in South Korea that changed my musical life.
Since that time I have worked with Besson and began to travel and work many times in Asia, South America and Europe. It enabled me to have the musical career I dreamed of.
---
Did you always know that you wanted to be a musician?
My parents are very good amateur musicians, so music has always been an important part of my life.
However, since the very first note I played on the euphonium I knew that I wanted to be musician. It quickly became a passion: It was a dream, and I did everything to make my dream become a reality.
---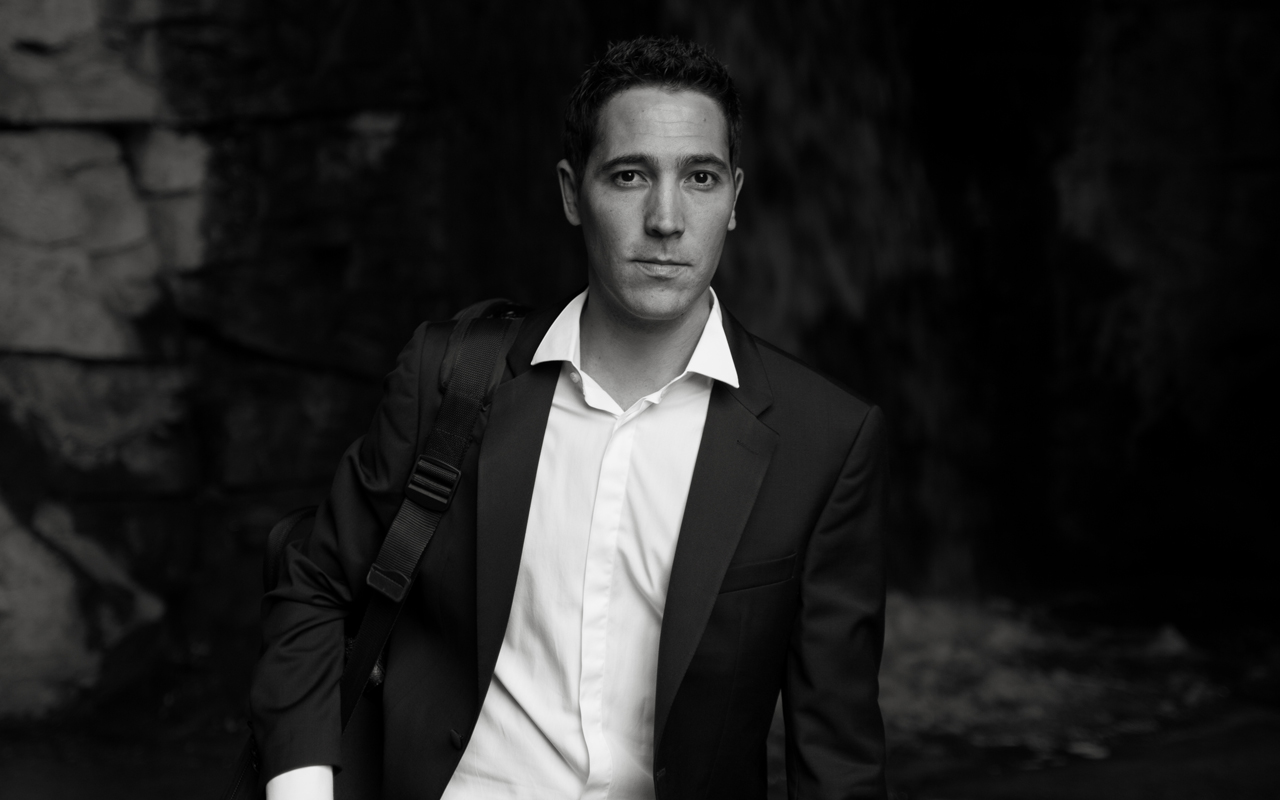 Who were the euphonium players you looked up to or tried to emulate as a youngster - and who do you particularly admire today?
When I was young I looked up Steven Mead - and still do of course!
I wanted to be like him, play like him, sound like him, phrase like him. I listened every day to his recordings - and must have worn out his CDs! Finally meeting him and learning from him was a huge step in my development as a player.
Now we have very good relationship and friendship – and I still learn from him all the time.
---
Now you teach at the Paris Conservatoire and perform all around the world.

You must enjoy your life - so tell us a little about what you do?
I am very lucky - and I do enjoy my professional life. My passion is my job.
I am principal euphonium in the Paris Police Band and I teach each week at the Paris Conservatoire.
This also allows me to perform with orchestras on works such as 'Pictures at an Exhibition' or 'Mahler 7' on a regular basis. I have recently worked with Radio France Orchestra, Orchestre National of France, Toulouse Orchestra and the Lyon Orchestra and am lucky through my work with Besson that I travel the world giving masterclasses.
In the past couple of years I have taught and worked in Asia (Japan, Taiwan, Korea) and in South America (Colombia, Venezuela, Costa Rica) but I have also had the opportunity to work extensively in France and Europe.
I'm due to tour Japan next week before flying to Canada and the USA to perform as a soloist with piano, brass band and wind band. It's a busy working life!
---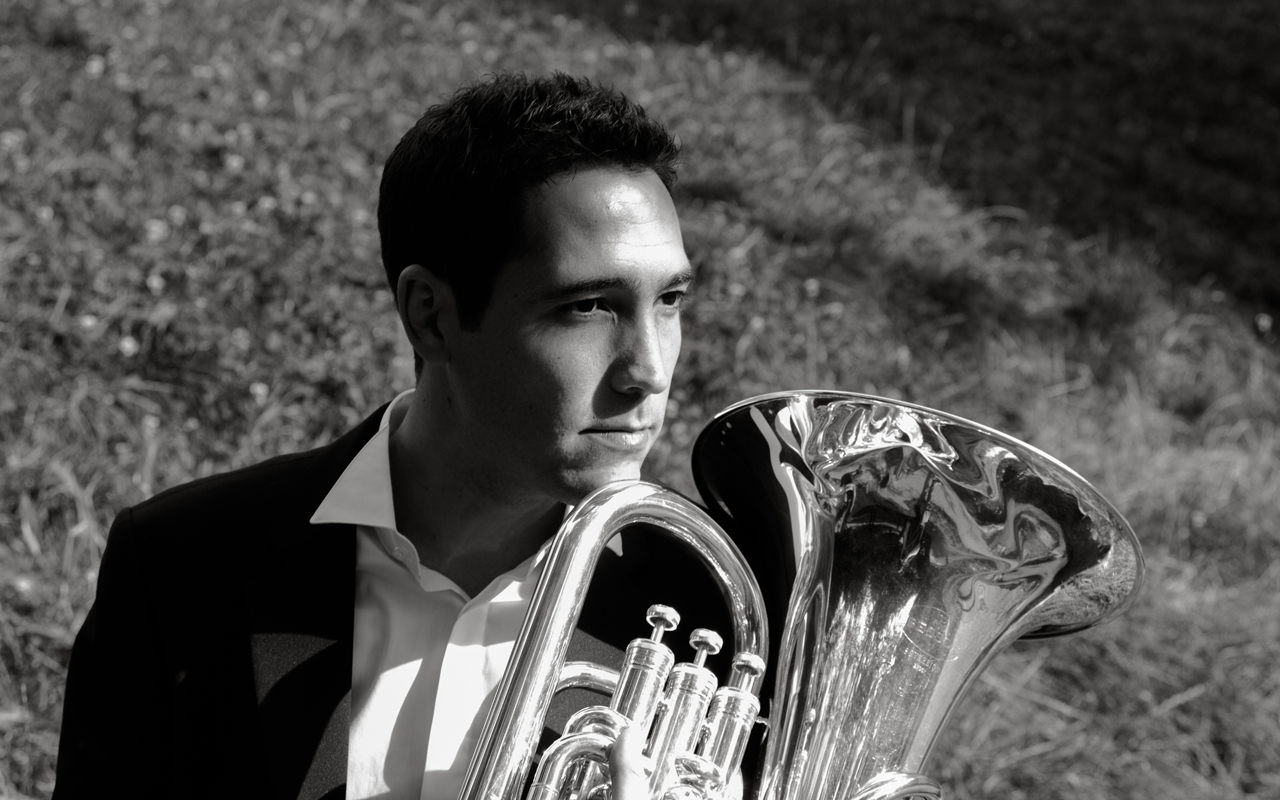 'Romance' is your third CD release. Tell us a little bit about it and what inspired you to record it in this recital form?
I wanted to do a recital CD with piano as I believe it to be the purest way of displaying what the euphonium can sound like. I have already recorded with wind band and brass band so this was another new departure for me.
I have also worked with Mathilde (my pianist) before. She is a wonderful musician and so it seemed the natural choice to do something together as we could explore many different styles of music without losing the immediate sound and texture of the euphonium voice. She is a player who understands what I do with the music I play – sometimes before I know what I am doing myself!
---
Tell us a little about the repertoire that is featured?
I wanted to record pieces that had not or had been recorded. That's why I have included transcriptions of works by Schumann, Schreck and Faure.
The others are original pieces, but not particularly well known, especially by a French audience, so I wanted the works by Wilhelm, Kentsubitch, Wilby and Bosanko to gain the recognition they deserved.
---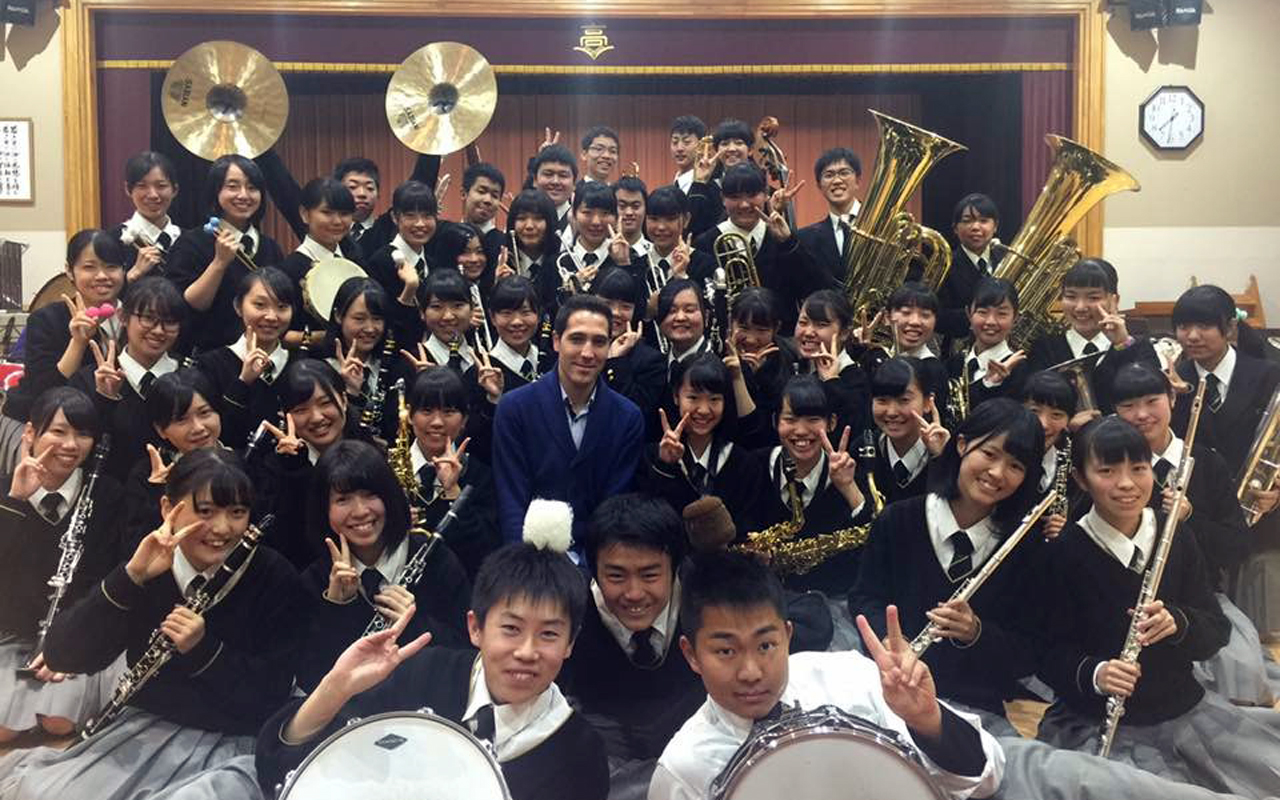 Euphonium players are now expected to give almost impossible displays of technique - so with this release do you think you are also reminding people about its other strengths such as tonality and lyricism?
Hopefully so. The euphonium can do everything technically - and I am always amazed what players can achieve.
However, it is the sound of the euphonium that stands it apart: It is so beautiful.
When you hear the instrument in this way I think it shows its greatest character - it can seduce you. I love playing this way and the repertoire you can explore from classical to contemporary is amazing and so fulfilling.
I have to say also that my Besson instrument helps too - the rich sound you can make on it is perfect!
---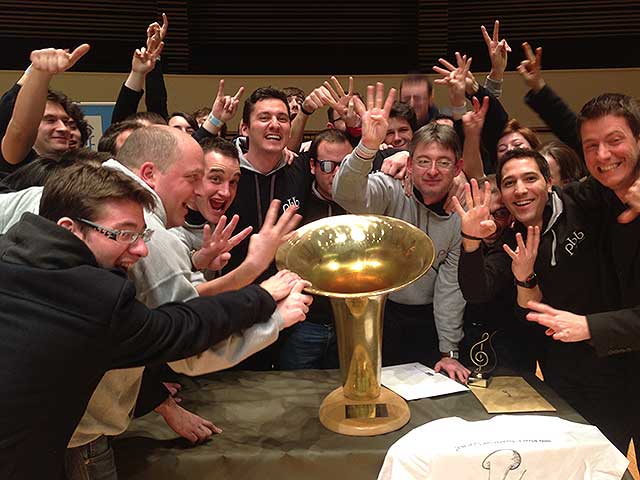 It is obvious you are very passionate about the euphonium and its repertoire.

What new musical directions can you see both you and the instrument taking over the next few years?
I'm happy to see that so many great euphonium players are now exploring new musical directions. This is essential for the future of the instrument.
I have already commissioned eight new pieces by French, English and Venezuelan composers for euphonium and brass band, including a new work from a Costa Rican composer to be performed with a wind band. I will also give the world premiere of a new work for euphonium, string orchestra and percussion with the Orchestre National de Montpelier.
Because of this I already have the ideas formed for my next CD!
I also hope to record with a brass band with brand new pieces, whilst Alexis Demailly and I are already looking to work together on another CD to follow up on our 'Portraits' release together.
---
You have worked with many different ensembles – including symphony orchestras.

Do you feel the euphonium is admired and respected as a solo instrument by professional musicians?
Yes. It has taken a while, but I now speak to professional musicians and they admire and they certainly respect it as a solo instrument.
You must look at how fantastic players such as David Childs and Steven Mead are regarded. In their hands it is an instrument that is a virtuosic as a cello.
What fantastic ambassadors they are - and they have led the way in bringing the euphonium to the forefront of professional music.
---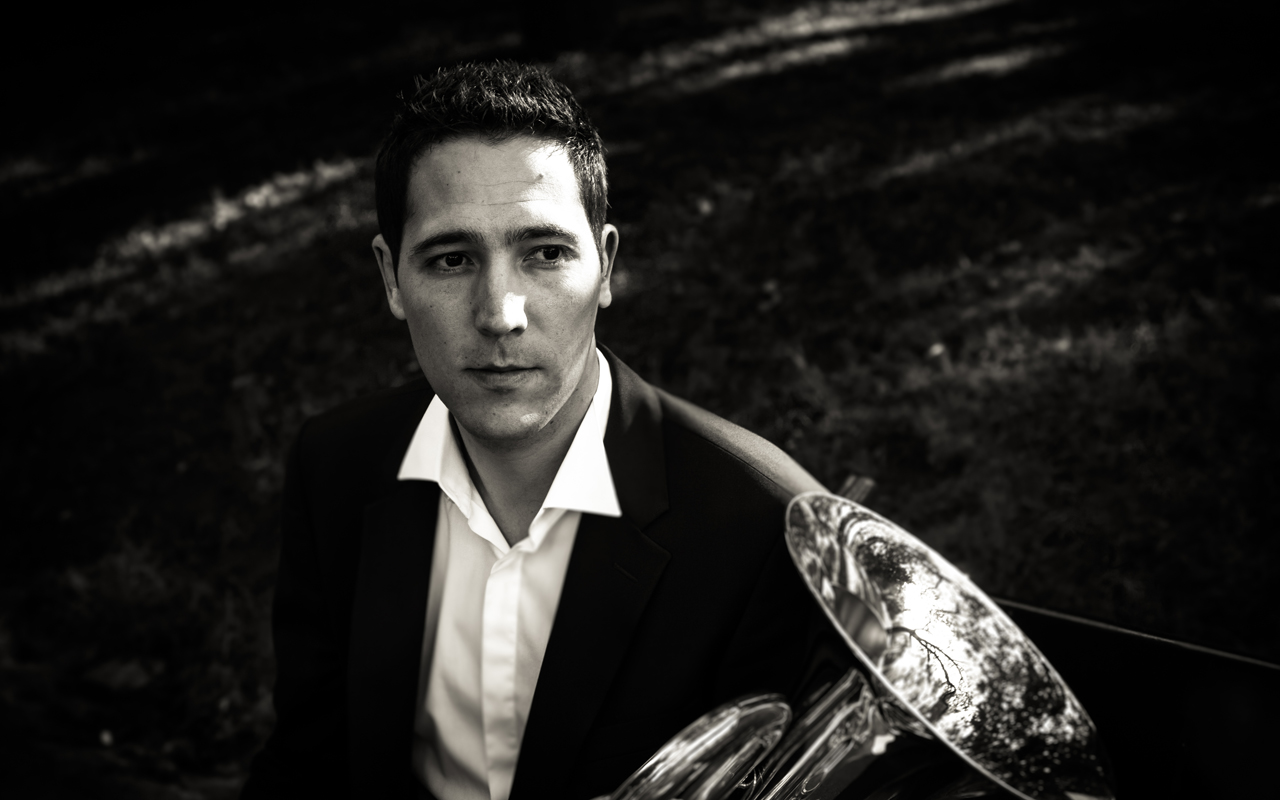 What does the future hold for you as a performer in the next 12 months and the long term future?
I am very fortunate that I have many projects to look forward to in France and abroad.
2017 will principally be dedicated to the new CD, although I will also work on new repertoire and start new projects.
Last month I performed the world premiere of 'Radiance' written by composer Olivier Calmel with Paris Brass Band and in January I will perform with Orchestre National de Montpelier, a highly respected national orchestra in France - the first time this has been done.
In April I will perform the world premiere of a new work for euphonium and brass band by the renowned French film composer Fabien Cal at a Belgian Brass Academy festival. All this and I will be busy with Paris Brass Band too!
---
If you have three tips for young euphonium players starting out on their careers, what would they be?
With passion everything is possible. This is because you can then love your music, love your work and love your practice.