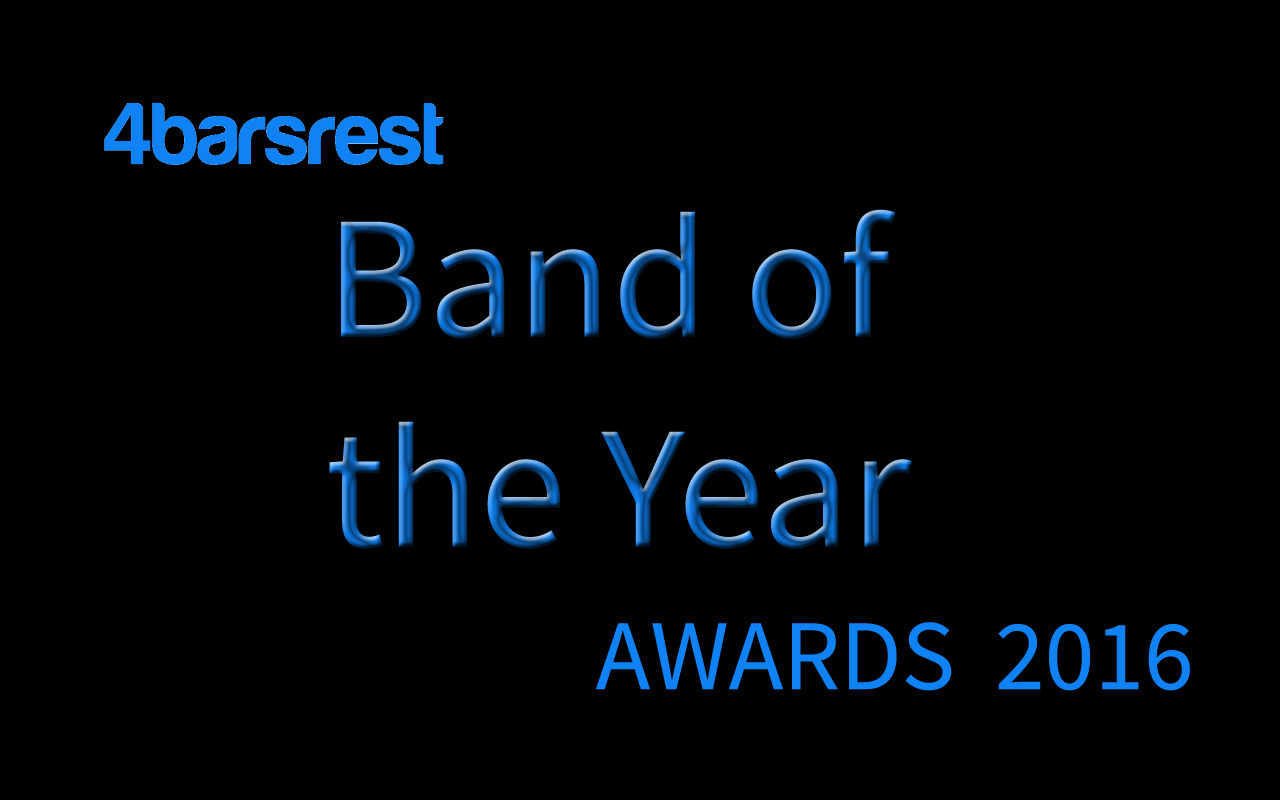 Who are the players (and conductors) who we have chosen to be part of the 2016 4BR Band of the Year?

The criteria for inclusion in the 4BR Band of the Year is simple: It's not simply a question of who are the best players in the world; more, who has performed at the very top of their form during the past twelve months and has made a lasting impression on us by doing so.

We think we have made a fair selection, and although not everyone will agree with our choices (that's for sure) we believe they make a pretty formidable line up.
As always we could have made up two or three bands without any problems.
---
Band of the Year:
Conductors:
Philip Harper and Erik Janssen
Two conductors not afraid to take risks on the test-piece stage and not afraid to showcase ideas and inspirations that others would shy away from on the concert platform either. Both were in their element in 2016.
---
Principal Cornet:
Tom Hutchinson (Cory)
Cornets:
Kirsty Abbotts (Carlton Main Frickley)
Vincert Bearpark (Valaisia)
Jeremy Coquoz (Brass Band Treize Etoiles)
Thomas Fountain (Virtuosi GUS)
Paul Hughes (Fairey)
Dominic Longhurst (Brighouse & Rastrick)
Lode Violet (Brass Band Willebroek)
Dennis Vork (Brass Band Schoonhoven)
We could have filled two, even three benches of cornet players such was the standard shown in 2016, but these nine (in alphabetical order - and who can all fill in on any position) were on exceptional form each time we heard them.
Tom Hutchinson was the pick - never putting a foot wrong all year with the all-conquering Cory juggernaut, whilst not far behind were these exceptional leaders and award winning soloists - each a remarkable focal point of excellence.
---
Soprano:
Marielle Rey (Valaisia)
It seems almost cruel to only have to pick one supreme soprano talent when there are so many out there in banding world at the moment - but this player performed sublimely on every occasion we heard her in 2016.
---
Flugel:
Helen Williams (Cory)
A player inspired. There were many excellent flugel performers on show during 2016, but none really came close to the Cory star.
Horns:
Ailsa Russell (Cory)
Arfon Owen (Stavanger)
Sophie Binet-Budelot (Brass Band Buizingen)
A trio of horn players you would have given your back teeth for in your band during 2016.
The talented Scot was at the heart of Cory's remarkable success whilst maintaining a very busy career in one of the three professional Army Bands in the UK. Meanwhile, the Nordic Welshman was another fulcrum point of artistry with Stavanger, whilst Miss Binet-Budelot showcased her wonderful musical talents, especially at the European Solo Contest in Lille.
---
Euphoniums:
Glyn Williams (Cory)
Robbert Vos (Brass Band Schoonhoven)
Once again we could have picked a whole band full of outstanding players, but these two chaps got the nod for not just being great soloists when given the chance to shine, but by also being such commanding, but not overpowering hubs of musicianship in contest and concert performances.
Two very contrasting players - but both such superb exponents of their playing art during the year.
---
Baritones:
Katrina Marzella (Black Dyke)
William Birrer (Brass Band Treize Etoiles)
So many superb players to choose from, but these two stood out. Black Dyke's solo baritone remains the benchmark player and such a sumptuous performer, whilst we heard Monsieur Birrer on superb form as both as a soloist and band player in 2016.
---
Trombones:
Peter Moore (freelance)
Yannick Romailler (Valaisia)
Tore Bryne Berg (Eikanger Bjorsvik)
This trio would perform the 'Blades of Toledo' as if wielding the swords made of Valarian steel. Peter Moore is a phenomenon - simple as - whilst Valaisia's young star sent a shiver up the back of the spine each time we heard him in 2016. Tore Bryne Berg has been a cornerstone of Eikanger's success for such a long time now, but in the past year was their stand out performer.
---
Tubas:
Phil Johnston (Woolston Brass)
Eirik Gjerdevik (Bjorsvik Brass)
Remo Capra (Brass Band Burgermusik Luzern)
Martin Aregger (Brass Band Burgermusik Luzern)
Two 'mature' performers on EEb tuba who seem to get better with age - and in 2016 were as good, if not better than they have ever been.
The pair of Trojans from Lucern had the stamina of Grand National racehorses and the lungs of Blue Whales. They made a quite wonderful sound too.
---
Percussion:
Steve Jones (Cory)
Rich Sweat (Brass Band of Central Florida)
Gavin Pritchard (Brass Band of Central Florida)
Rachel Thomas (Woolston Brass)
Adelaide Ferrier (freelance)
Its always hard to pick the lads and lasses who quietly go about their business at the back of the band adding colour, effect, texture and rhythmic drive - and what a quintet of exotic talents we have here.
Rich Sweat remains the best kit player around, and has been joined by the multi-faceted Gavin Pritchard to form part of an amazing team in Florida, whilst we heard both Rachel Thomas win the prestigious New Zealand National Solo Championship and Adelaide Ferrier make a remarkable impression at the European Solo event.
Steve 'Weenie' Jones has been the perfect all rounder with a black book of contacts and the organisational skills of Government Chief Whip to make sure everyone and everything in his team at Cory has been in the right place at the right time.