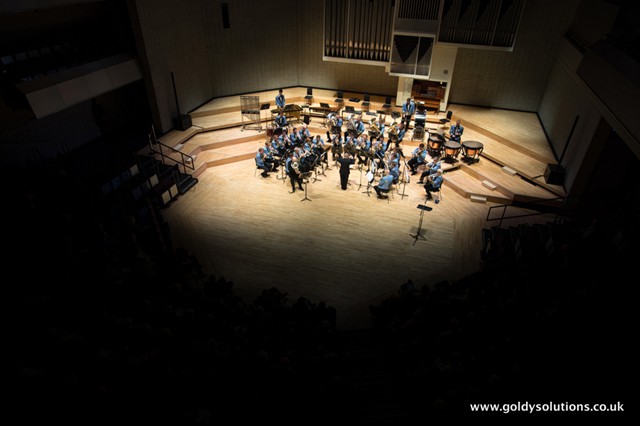 Spotlight on the best at the RNCM
The 2017 RNCM Brass Band Festival, which will take place over the weekend of 27th - 29th January will celebrate the musical bonds linking brass banding in the United States and the UK.
It will also mark three significant birthdays: Martin Ellerby at 60, Howard Snell at 80 and the 100th anniversary of Grimethorpe Colliery Band.
Hands across the Sea
For the first time the Festival welcomes a band from the United States with the appearance of the James Madison University Brass Band (JMU) from Virginia.

Runner-up at the 2106 US National Championship, they will be led by their founder Prof Kevin Stees who has been a regular visitor to the RNCM weekend and is delighted that his University has supported this visit.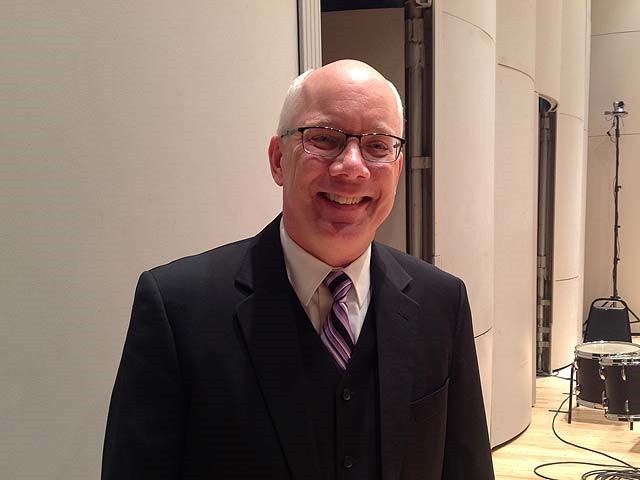 High esteem from Prof Kevin Stees
He stated: "In the US, the Festival is held in very high esteem. Throughout the years, I've continued to regard it as one of the most important events for brass bands in the world. The band has no idea what a monumental experience this will be for them. They are in for a life changing experience. We can't wait!"
The primary focus of the band's programme will be the music of their home nation; beginning Stephen Bulla's 'Images for Brass'. US composer Eric Guinivan is writing a new work, whilst Samuel Barber's haunting 'Mutations from Bach' and Joseph Turrin's elegiac 'Hymn for Diana' provide moments of calm between Philip Sparke's 'Variations on an Enigma' and Oliver Waespi's 'The Raid'.
Gourlay return
Meanwhile, James Gourlay will once again make the trip from Pittsburgh, where he is General Director of River City Band, to conduct two concerts.
For the RNCM Band he is bringing with him a cinematic score by Drew Fennell, 'Apollo 11', whilst with Foden's he will be featuring a short work by River City's founding director Robert Bernat entitled, 'Dunlap's Creek'.

Welcome return for James Gourlay
Foden's will also be joined by US star trumpeter Rex Richardson, who returns to give the brass band premiere of a new 'Trumpet Concerto' by Foden's composer-in-residence Andy Scott.
Dr. Gourlay's long-standing links with Swiss banding is reflected in his choice of Kenneth Downie's wittily titled 'Handel in the Band' (RNCM) and Martin Ellerby's powerful and personal 'Genesis' (Foden's), which were both initially composed for use at the Swiss National Championship. They now receive belated UK concert premieres.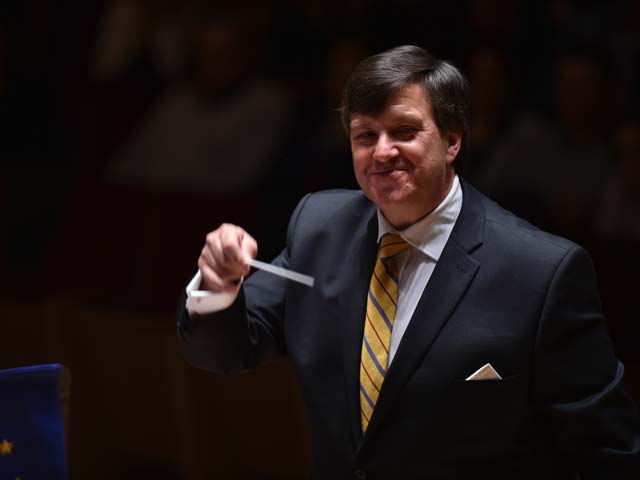 Elementary Prof Childs as Dyke premiere a new Broughton work
Sherlock Holmes
Following a dazzling performance of Bruce Broughton's 'Fanfares, Marches, Hymns and Finale' at the 2016 Festival, Black Dyke under Prof Nicholas Childs will open the 2017 event with a premiere from the pen of the Hollywood composer Bruce Broughton. His is a new version of the overture from his film score for Steven Spielberg's 'Young Sherlock Holmes'.
Eclectic choices also come from Tredegar (Ian Porthouse) in reviving 'Masters of Space and Time' and Fairey Band (Garry Cutt), who will open its concert with Broughton's 'Covenant'.
Connections
Some of the closest connections between brass bands of the UK and the USA are to be found in The Salvation Army and the concerts of Tredegar and Fairey reflect the love of hymn tunes on both sides of the Atlantic.
James Curnow's 'Trittico' contrasts with the first major work of Wilfred Heaton, 'Meditation on Aberystwyth', which is receiving only its second performance in 70 years.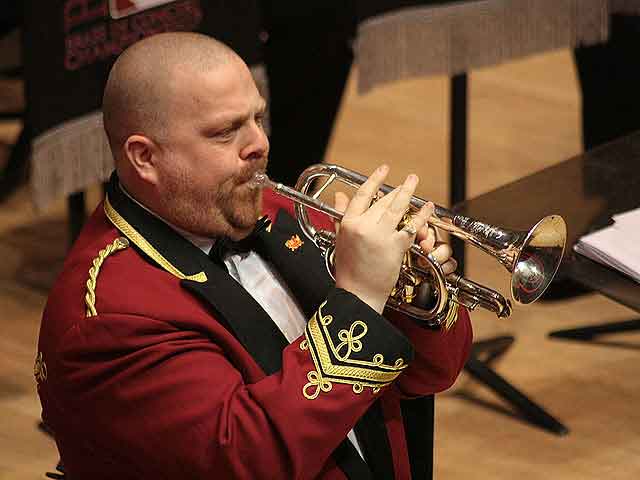 Solo spotlights: Dewi Griffiths will be featured with Welsh champion Tredegar
Tredegar updates the Heaton sound and approach with 'Celestial Prospect', revised in the 1980s for the New York Staff Band and which includes the first performance in the UK of Philip Wilby's substantial Bunyon inspired work for narrator, brass and organ, 'The Pilgrim's Progress', which was composed for a Salvation Army congress in the United States earlier this year.
The Welsh Champion will end their concert with the first performance in this country of a powerful work composed by Dorothy Gates as part of her Doctoral portfolio at Salford University entitled, 'Hope'.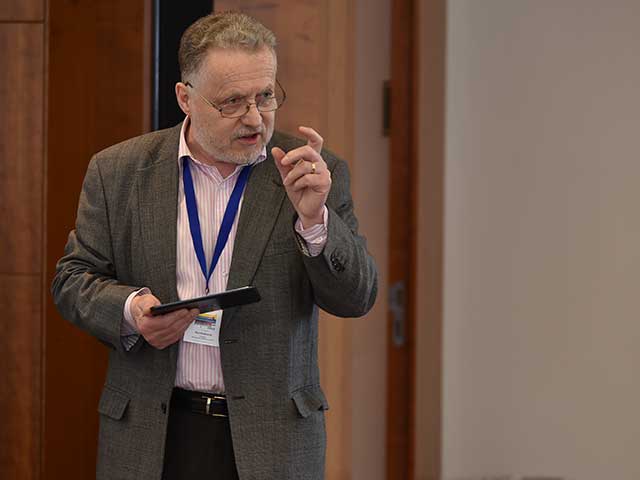 Artistic Director Paul Hindmarsh
Delighted
Artistic Director Paul Hindmarsh told 4BR: "I'm delighted to be able to present a 60th birthday retrospective of Martin Ellerby's brass band music, particularly the substantial pieces that he has composed for concert rather than contest performance.
Black Dyke will pair the nostalgic 'Elgar Variations' with the evocative percussion concerto 'Canticle of the Sun' and the central work in Fairey's concert is the 'Euphonium Concerto'. I'm delighted that Steven Mead, for whom this powerful work was composed, will be playing it."
Grimethorpe Vistas
He added: "The RNCM Band will include the evocative 'Vistas', whilst Grimethorpe under Phillip McCann will feature the touching elegy 'Requiescat Aberfan'. Cory will be joined for the festival finale by pianist Benjamin Powell for a performance of the colourful 'Cabaret Concerto'."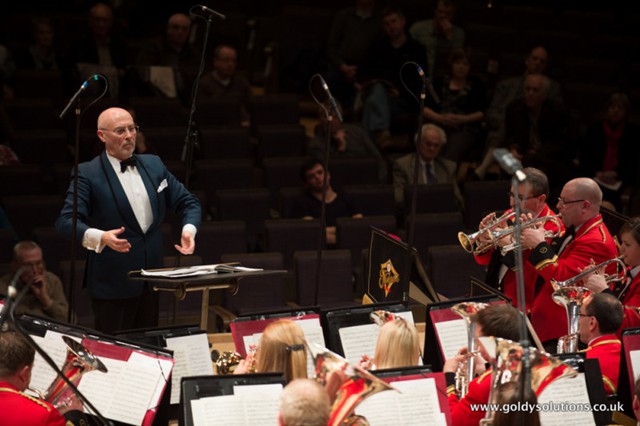 Birthday treat for Howard Snell
Timeless
Paul also revealed that Grimethorpe will begin a year of centenary celebration by reprising musical highlights of decades past, including John Ireland's timeless 'Comedy Overture', Philip Wilby's 'Paganini Variations' and Elgar Howarth's 'In Memoriam RK'.
He said: "Roger Webster will be the cornet soloist in the first performance of a new realisation of Wilfred Heaton's 'Little Suite', originally composed for flute and piano, but which the composer also began to sketch for cornet and band as well as brass quintet ('Five Bagatelles') and brass band ('Five Little Pieces')."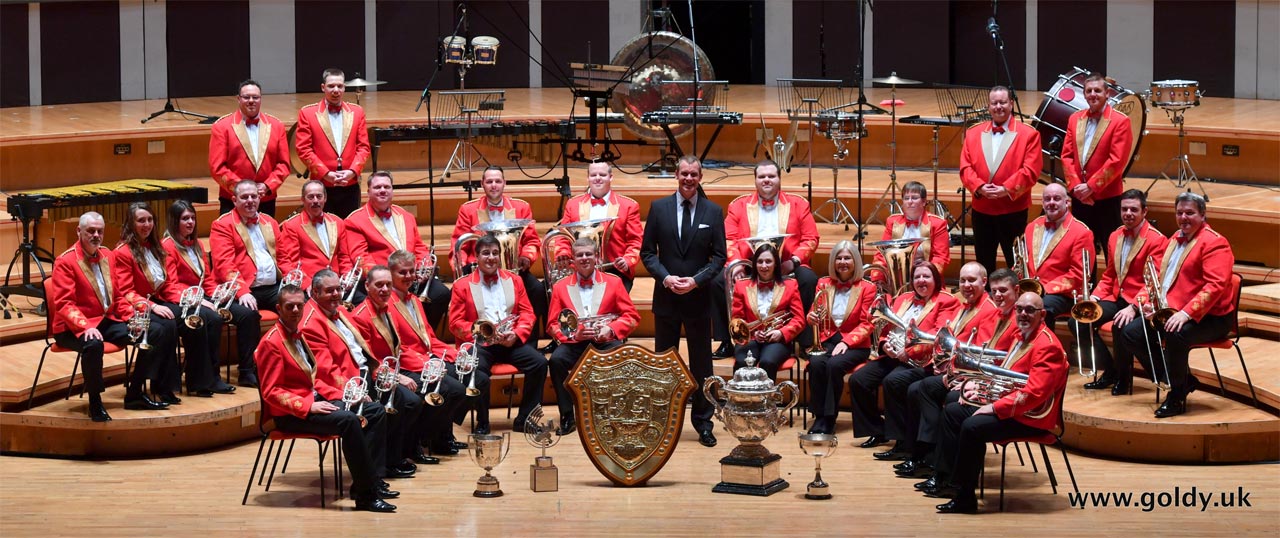 Cory round off the RNCM Festival
Paul also added that Foden's programme will offer an 80th birthday gift to former MD Howard Snell, by way of a concert performance of 'Gallery', which he composed for the 2016 Scottish Open Championships and a selection of his superb arrangements.
More premieres from Black Dyke and Cory
With Edward Gregson currently Black Dyke's Composer in Residence, Richard Marshall will perform his recent 'Cornet Concerto' (Of More Distant Memories) with the composer due to conduct the first performance of a new work, 'Four Etudes'.
Meanwhile, Cory will reprise Philip Sparke's 'Raveling, Unraveling' which helped them win the 2016 European title and will also give the first performance in this country of 'Cantabile' by their MD Philip Harper.
Tickets:
Tickets are on sale at: http://www.rncm.ac.uk
By Phone: 0161 907 5555
---
Festival Diary:
Friday 27th January:

6.15pm: Festival Prelude
RNCM Quintet and a JMU Quartet


7.30pm: Black Dyke Band
Conductors: Prof Nicholas Childs & Edward Gregson
Featuring: Richard Marshall (cornet)
Suite from Young Sherlock Holmes (world premiere) (Bruce Broughton)
Cornet Concerto (Edward Gregson)
Soloist: Richard Marshall
Elgar Variations (Martin Ellerby)
Four Etudes (world premiere) (Edward Gregson)
Canticle of the Sun for Percussion and Brass Band (Martin Ellerby)
The Triumph of Time (Peter Graham)
---

Saturday 28th January:
11.00am: Fairey Band
Conductor: Garry Cutt
Featuring: Steven Mead (euphonium)
Covenant (Bruce Broughton)
Variations for Brass Band (Ralph Vaughan Williams)
Euphonium Concert (Martin Ellerby)
Soloist: Steven Mead
Meditation on Aberystwyth (The Healing Stream) (Wilfred Heaton)
Trittico (James Curnow)
---
1.30pm: James Madison University Brass Band
Conductor: Kevin Stees
Images for Brass (Stephen Bulla)
New Work (To be announced) (Eric Guinivan) (world premiere)
Mutations after Bach (Samuel Barber)
Variations on an Enigma (Philip Sparke)
Hymn for Diana (Josepf Turrin)
The Raid (Oliver Waespi)
---

3.30pm: Tredegar Town Band
Conductor: Ian Porthouse
Featuring: Dewi Griffiths (cornet) & Tony Redmond (narrator)
Celestial Prospect (Wilfred Heaton)
Songs in the Heart (Erik Leidzen)
Soloist: Dewi Griffiths
Masters of Space and Time (Bruce Broughton)
The Pilgrim's Progress (UK premiere)
Narrator: Tom Redmond
Hope (Dorothy Gates)
---
5.30pm: Junior RNCM Brass Band
Deo Gloria (Bramwell Tovey)
Festival March: Milestone (William Himes)
Suite from Porgy & Bess (George Gershwin arr. Fernie)
Fanfare and Funk (Oliver Waespi)
Salsa Tres Prado from Beyond the Tamar (Philip Harper)
---
6.30pm: In Perspective
Composer Howard Snell talks about his work 'Gallery', followed by the rare screening of the DW Griffith's silent short film, 'The Salvation Army Lass' with brass band score by Dorothy Gates.
---

7.30pm: Foden's Band
Conductors: James Gourlay and Michael Fowles
Featuring: Rex Richardson (trumpet)
American Overture (Benjamin Britten arr. Paul Hindmarsh) (world premiere)
Trumpet Concerto (Andy Scott) (world premiere)
Soloist: Rex Richardson
Genesis (Martin Ellerby)
The Graces of Love (Oliver Waespi)
Dunlap's Creek (Robert Bernat)
Gallery (Howard Snell)
---
Sunday 29th January:
11.00am: RNCM Brass Band
Conductor: James Gourlay
Featuring: Daniel Thomas (euphonium)
Fanfare for the Common Man (Aaron Copland)
Handel in the Band (Kenneth Downie) (UK premiere)
Drive: Concerto for Euphonium (Simon Dobson) (UK premiere)
Soloist: Daniel Thomas
Apollo 11 (Drew Fennell) (UK premiere)
Vistas (Martin Ellerby)
---


1.30pm: Spotlight on Steven Mead
Featuring: Daniel McLaughlin (piano)
Sonata for Euphonium (John Reeman)
Third Movement from Diamond Concerto (Philip Sparke)
for Deny from Pearls II (Roland Szentpali)
Drink to Me Only (arr. Howard Snell)
Moriah from Three Expeditions (Ethan Wickman)
Panache (Robin Dewhurst)
Bliss (Hermann Pallhuber) (world premiere)
---
3.00pm: Grimethorpe Colliery Band
Conductor: Phillip McCann
Featuring: Roger Webster (cornet)
Comedy Overture (John Ireland)
In Memoriam RK (Elgar Howarth)
Little Suite for Cornet (Wilfred Heaton) (world premiere)
Soloist: Roger Webster
The Good Old Way (Bruce Broughton)
Requiescat Aberfan (Martin Ellerby)
Paganini Variations (Philip Wilby)
---
4.30pm: Spotlight on Rex Richardson
Featuring Philip Sharp (piano)
Variations on a Theme by Haydn (James Stephnson)
Chelsea Bridge (Billy Strayhorn)
Scirocco from Three World Winds (Allen Vizzutti) (UK premiere)
Blue Monk (Thelonius Monk)
Improvisation 29117 (Rex Richardson)
Third Movement from Concerto No 2 'Rextreme' (James Stephenson)
---

6.30pm: Cory Band
Conductor: Philip Harper
Featuring: Benjamin Powell (piano)
Candide Overture (Leonard Bernstein arr. Howard Snell)
Cabaret Concerto (Martin Ellerby)
Soloist: Benjamin Powell
Freedom (Hubert Bath)
Capriccio (Gustav Holst arr. Paul Hindmarsh)
Cantabile (Philip Harper)
Raveling, Unraveling (Philip Sparke)