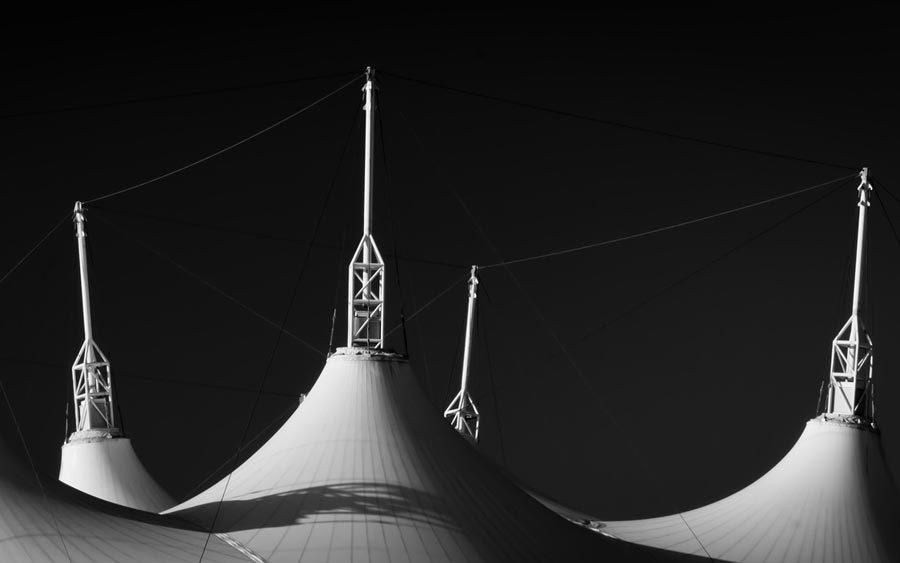 Although there have been the usual warnings about the weather, everyone knows that early January in Britain isn't ever likely to see the Skyline Resort in Skegness bathed in Barbadian sunshine.
Hopefully then, the only time we will get to hear any hits from the film 'Frozen' will be on the karaoke in the bar of the Sun & Moon pub on Sunday night. Players and conductors will have already packed a few extra pairs of thermal socks into their instrument cases.
As another wintery song goes - the weather outside may well be frightful, but as always the welcome at the Butlins Mineworkers Championship is as toasty as a marshmallow on an open fire.
Earliest date
This year's event opens the UK contesting year on its earliest ever date - so plenty of bands will have been busy over the festive period not only playing carols, but also making sure that their test-pieces were in an advanced state of preparation.

In some cases the end of season break has been less than six weeks. Lips should be in good shape then.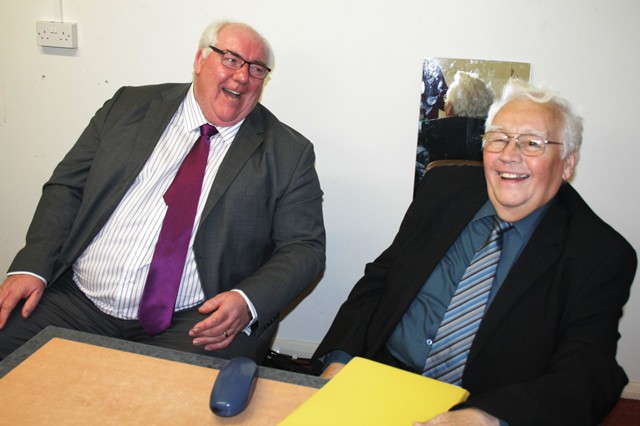 Great organisation from Brian Eggleshaw and his team help things along
To attract 82 senior and youth bands to Skegness less than a fortnight after they were playing out their own versions of 'Auld Lang Syne' on New Year's Eve is a tremendous achievement for Festival Director Steve Walker and the contest organising team led by Brian Eggleshaw. It's also a feather in the cap for Stan Lippeatt, who has been instrumental in giving the event a few intelligent tweaks.
Casting vote
For instance, the Blue Riband Championship Section title will now see any casting vote decided in favour of the band that tops the entertainment rather than the test-piece discipline of the contest, whilst the introduction of own-choice test-piece selections in the top and Fourth Sections has been aimed at encouraging competitors to play to their strengths.
Careful calibration
Elsewhere, the set-works have been carefully calibrated - resulting in some hefty fields in the First, Second and Third Sections on the Saturday, whilst the Youth Sections on the Sunday are growing in number and this year has attracted its first overseas visitor with the Bavarian Youth Brass. By all accounts it's pretty nippy around the Black Forest at this time of year so they should feel at home.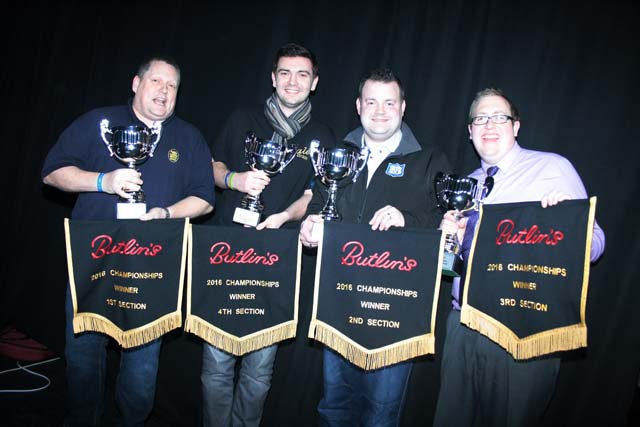 There are big cash prizes up for all the winners this weekend
Big cash prizes
The weekend not only includes the prospect of big cash bonuses for the winners in each section, but also sees plenty of great non-competitive entertainment - with the Syd Lawrence Orchestra and the British Philharmonic Brass Ensemble rubbing shoulders with Frank Renton's Brass Machine and the defending champion Flowers in concert.

And if you want a break from the music there are plenty of places to have a quiet drink or even a dip in the pool (indoors and heated of course)
4BR will be there, with the team of Welsh huskies all ready on standby to get us to the edge of the Lincolnshire coast, where we will provide live coverage of each of the sections, images, opinions and those all important results.
---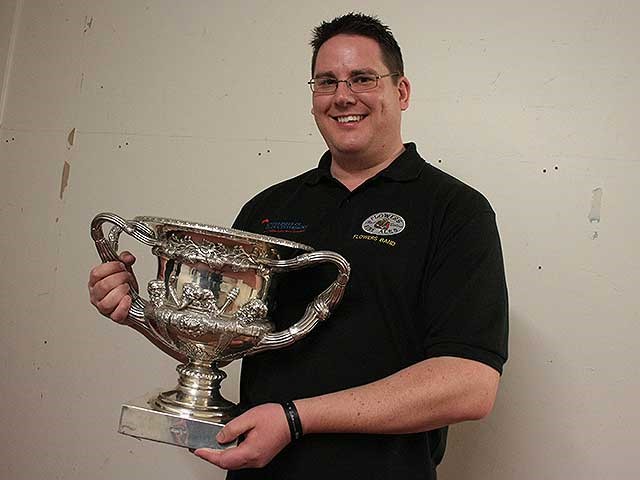 Can Paul Holland of Flowers lift the Warwick Vase again?
Championship Section:
With Flowers looking to make it a record fourth win in a row (and sixth success in seven years), you could be forgiven in thinking the Championship Section has become a little too predictable.
The West of England band has been the dominant force since 2011, and hasn't been beaten in either the set-work or entertainment discipline since 2013, thanks to a combination of solidly prepared test-pieces (although they have occasionally wobbled) and a series of excellent entertainment sets that have showcased musical inventiveness with high-class solo and ensemble execution under Paul Holland.
Narrow the gap
However, the introduction of the own-choice test-piece and that additional emphasis in the entertainment discipline could see the gap over their rivals narrowed considerably this year - although they remain the bookies favourites to pop another £10,000 January bonus into the bank account.
There is also the interesting team of highly experienced adjudicators who will have to be impressed this year - with soprano legend Peter Roberts and Black Dyke's Richard Marshall deciding on the test-piece choices on the Saturday, before Peter is joined by Cory euph star Glyn Williams on the Sunday to compare the entertainment playing, with Derek Southcott and Jim Davies looking after the entertainment element. Frank Renton will be the ever informative and witty compere.
You suspect quite a few MDs have been giving things an extra bit of thought.
Pick and mix
Rumours of some interesting test-piece choices have circulated their way to 4BR - so the audiences will have plenty to enjoy as well as ponder over, whilst the entertainment promises a great 'pick & mix' variety bag too.
As the event doesn't have the prescribed marking system of Brass in Concert, we should hear sets that don't try too hard to tick every specific adjudication box. Over the years we have had some great highlights - so perhaps fewer 'info-documentary' type presentations and more 'left field' fayre such as the never to be forgotten 'Teddy Bear's Massacre' by Paul McGhee.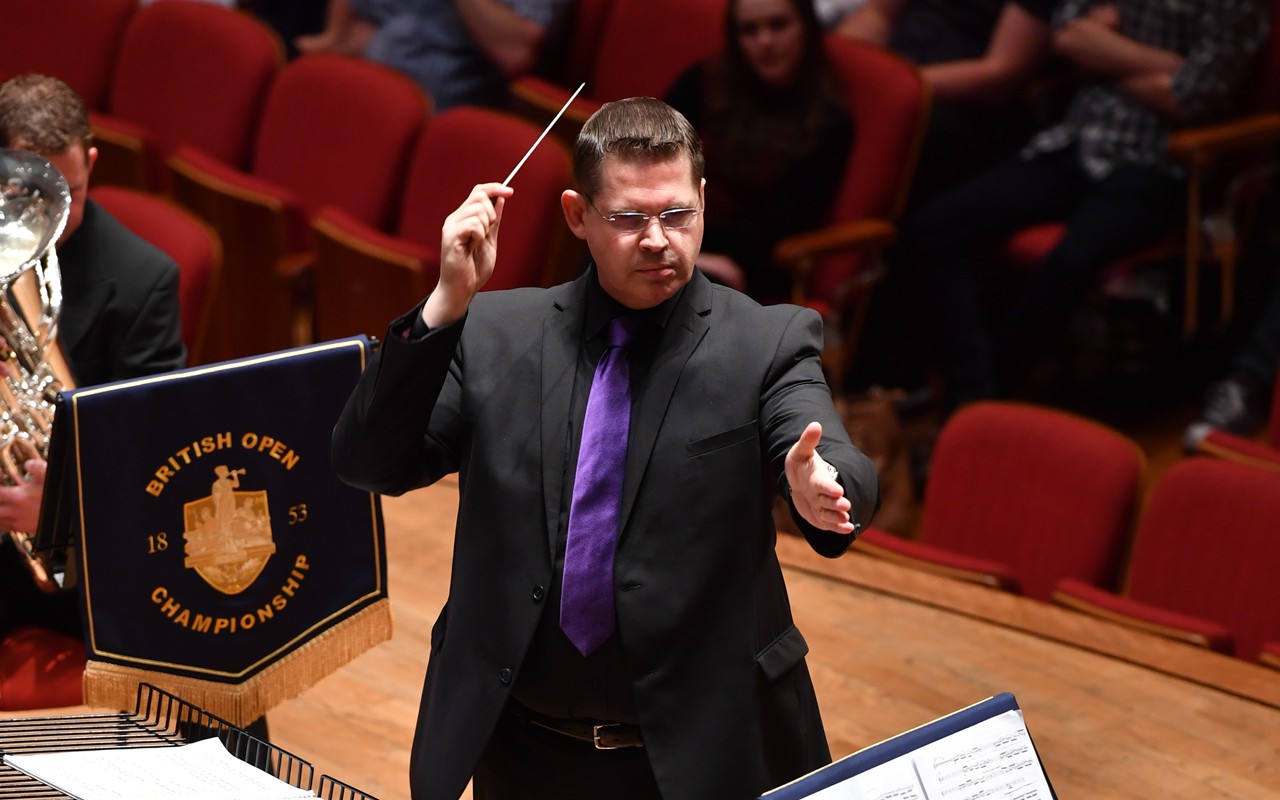 Michael Fowles leads Desford this year
So which of Flowers rivals looks best equipped to perhaps topple them and get their hands on the magnificent Warwick Vase and Butlins Championship Trophy - as well as that small matter of a potential £11,300 prize package?
Best shape
Desford has a bit of a hit and miss relationship with this contest over the years - winning in 2010 but coming fifth last year, and on occasions taking to the stage more than a little under-cooked.
However, they could be in the best shape they have been for some time under Michael Fowles (and they were very good at the British Open), so watch out. On their day they are a thrilling outfit - and with an added bit of Fowles inspired solidity, they will fancy their chances.
High quality
Virtuosi GUS has been runner-up for the last two years and under Adam Cooke has become a very solid major contest contender. The Masters Champion can be varied on the entertainment side of things, but with a host of high quality performers around the stands they certainly have the talent to make the most of their resources this weekend.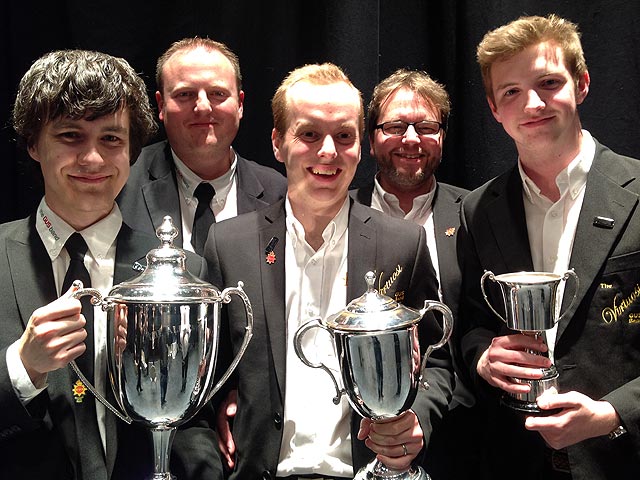 Likely lads: Can Virtuosi GUS add a second Butlins title to their Masters brace
These may well be the bookies favourites, but others may well have a say in deciding the destination of the title - with the emerging top flight talents of Jaguar Land Rover, Friary Guildford and Haverhill up against the likes of regular Butlins contenders Woodfalls and Redbridge.
Sustained improvement
Dave Lea and Jaguar Land Rover returned to the British Open last year, and whilst they failed to make a mark at Symphony Hall, the experience will have been invaluable as they continue to make sustained incremental improvement.

The last time they were at Butlins was 2012, so what they bring to the entertainment discipline could be interesting.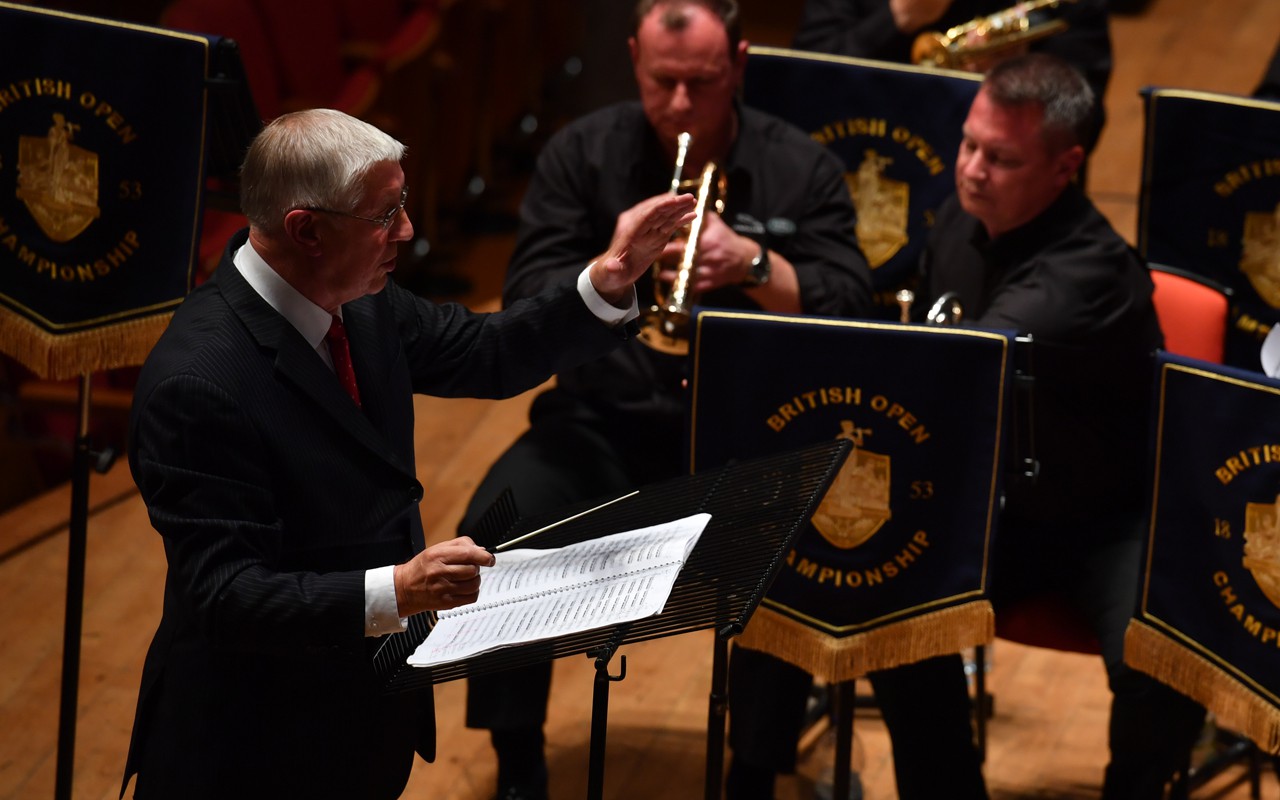 Dave Lea brings back Open contenders Jaguar Land Rover
Free thinker
Meanwhile, Jeremy Wise is a renowned musical free thinker, so this new format may well suit his return with former winners Redbridge - if the contesting Gods have been kind to him, whilst Woodfalls have shown the ability to mix it with the very best on and off over the years - including here.
The band withdrew from Brass in Concert in November due to personnel issues, so if these have been resolved Dr Robert Childs may well have a contest hungry band on his hands.
Impress
That leaves the London & Southern Counties duo of double Regional Championship winners Friary Guildford, who continue to impress on each major contest outing under Chris King, and debutants Haverhill Silver, who have competed in the First Section here since 2010 and returned to the top flight after winning the Area title in 2016.
Friary has bagged a brace of top-six finishes in the last two years and should fancy their chances of doing so again, whilst Haverhill will surely look to try and take a scalp or two under MD Mark Ager.

Iwan Fox
---
4BR Prediction:
Flowers, Desford and Virtuosi GUS look to have that extra all-round class to be in the mix for the podium prizes come Sunday night - although none will take anything for granted. Each though should be confident of showcasing their quality on their test-piece selection and then keeping their fingers crossed that their entertainment sets hit the personal taste buds the following day.
Woodfalls and Friary Guildford could be snapping at their heels alongside Jaguar Land Rover and our dark horses of Redbridge and Haverhill.
1. Flowers
2. Virtuosi GUS
3. Desford
4. Woodfalls
5. Friary Guildford
6. Jaguar Land Rover
Dark Horses: Redbridge and Haverhill