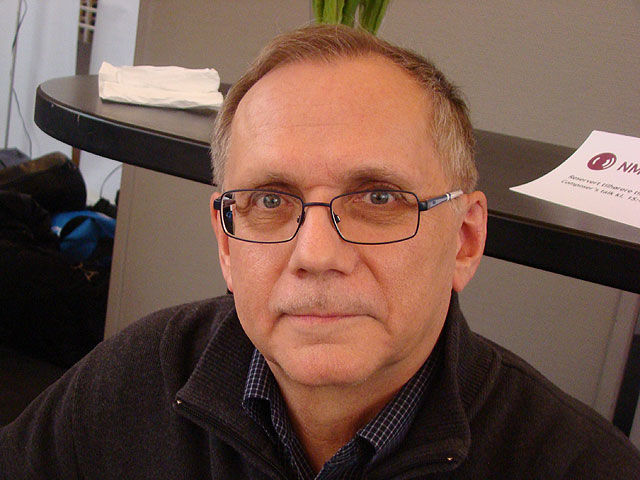 Early New Zealand inspiration for Philip Sparke
As with 'Pageantry' in the top section, Philip Sparke's early major work has also caused more than its fair share of problems.
Perfectly pitched
Perfectly pitched at a level that meets both the aspirations as well as the realities of the vast majority of First Section contenders (and 44 will be on show this weekend) 'The Land of the Long White Cloud' has demanded an appreciation not just of technique but more importantly, musicality.
The best, according to the judges in Blackpool and Huddersfield, were able to make the transitions in tempo and style without clunking through the gears like a learner driver in a second hand Ford Fiesta4BR
The best, according to the judges in Blackpool and Huddersfield, were able to make the transitions in tempo and style without clunking through the gears like a learner driver in a second hand Ford Fiesta, whilst also showcasing ensemble cohesion and balance allied to solid solo contributions.
That may sound like something that the vast majority of First Section contenders should be able to manage in some degree of comfort, but as has been shown so far, it has proven much more difficult than many MDs may have imagined.
Much then to ponder, consider, pace and power if the judges are to be impressed enough to get your band to Cheltenham.
---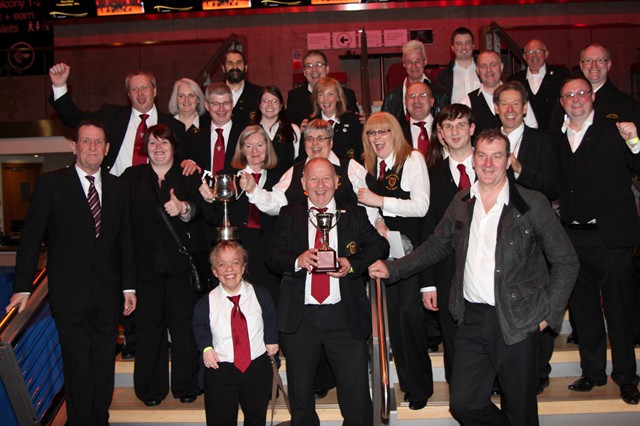 2016 Champion: Tullis Russell Mills
Scotland:
Scotland has never won First Section National title. They came close a couple of times in the late 1990s, but like an unlucky whisky connoisseur, since then they have just had an occasional whiff of a top-three dram.
The Scots aren't any worse than most of their UK rivals, but just like their football team at present, they don't instill much confidence on their travels. That could be about to change though, as there is solid look to the contenders lining up on Saturday afternoon to impress Brett Baker and Steve Pritchard Jones.
Bathgate, Newmilns & Galston and Dunaskin Doon did well at the Scottish Challenge Shield late last year, whilst Lochgelly and Newtongrange have recent top flight experience under their belts. Promoted Coalburn is an up and coming contender whilst Johnstone is another that could well fancy making a qualification mark.
It's Newtongrange who may just have that extra edge of experience though from an increasingly impressive Bathgate, with the solid looking contesting clans of Dunaskin Doon, Johnstone, Lochgelly and Newmilns & Galston close behind with our dark horse of Coalburn.
4BR Prediction:
1. Newtongrange
2. Bathgate
3. Dunaskin Doon
4. Johnstone
5. Lochgelly
6. Newmilns & Galston
Dark Horse: Coalburn
---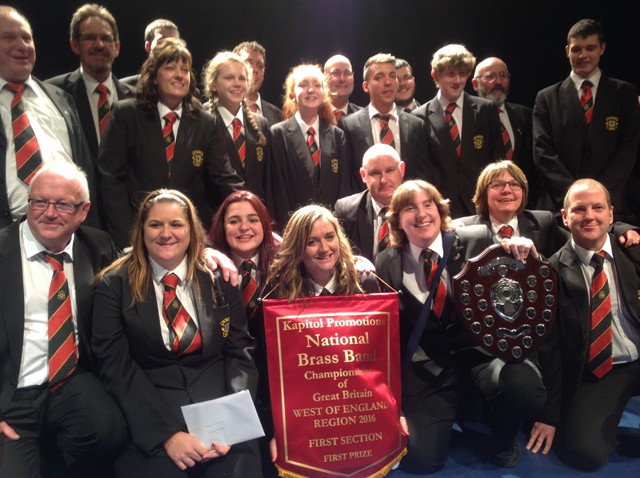 St Dennis went one better in 2016 at the National Finals
West of England:
In contrast, the West of England can boast threer First Section National winners since 1992, with St Dennis the latest last year.
Whether or not any of these 11 well-matched contenders can repeat their superb performance at Cheltenham last year remains to be seen, as both they and the very good duo of Brunel and Roche were promoted.
However, there is still plenty of quality left for Les Neish and Paul Norley to compare and contrast, with another saintly contesting presence in St Keverne perhaps looking best suited to get into the qualification mix alongside the likes of Chalford, AW Parker (Drybrook) and the fast rising Sidmouth Town.
Hyde, relegated Bournemouth Concert Brass and our dark horse of Forest of Dean Brass may have something to say about that though.
4BR Prediction:
1. St Keverne
2. Chalford
3. AW Parker (Drybrook)
4. Sidmouth Town
5. Hyde
6. Bournemouth Concert Brass
Dark Horse: Forest of Dean Brass
---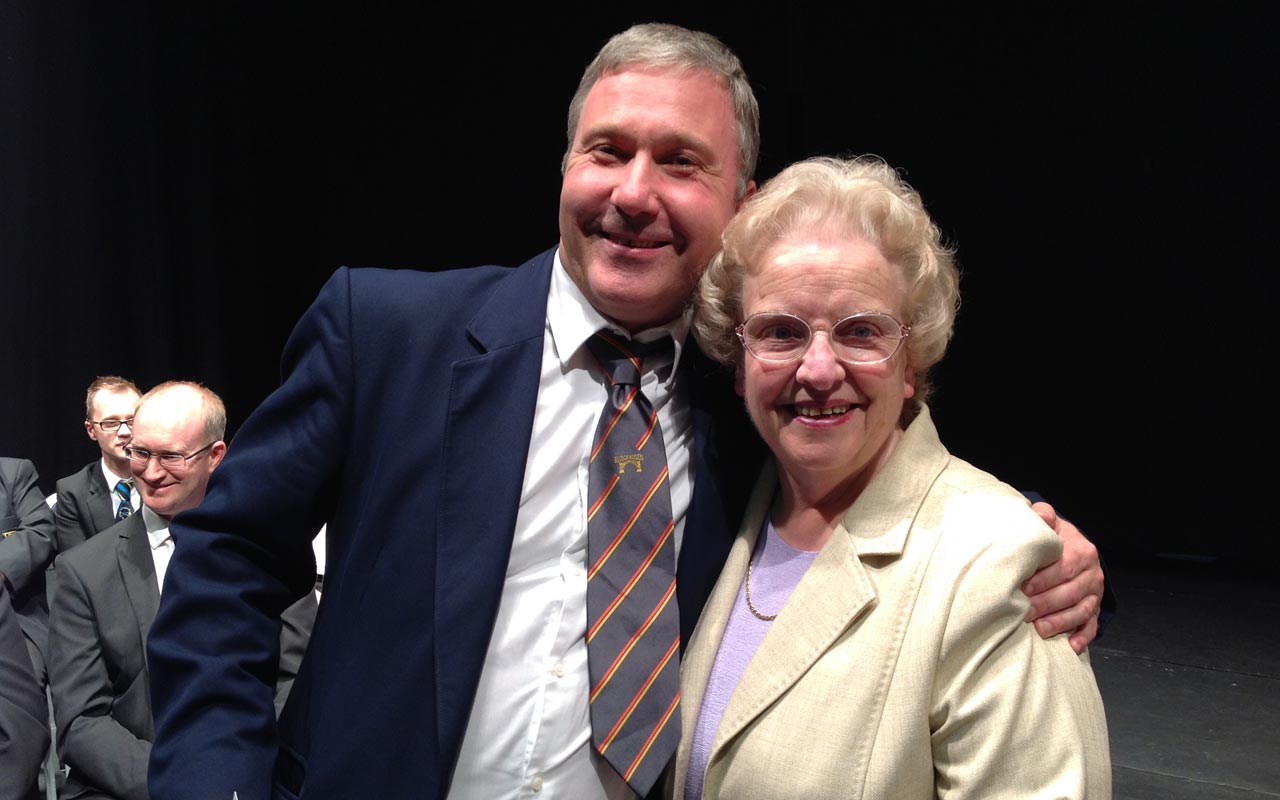 Last year's champion Jackfield went on to come sixth at the National Finals
Midlands:
It's been a while since the Midlands came away with a National victory at this level (2006 in fact) but last year, for the second time in the last four, they got two bands in the top-six (although both Bildworth and Jackfield have since been promoted) .
There are still a lot of very solid no-nonsense bands at this level so adjudicators Dr Chris Davis and Kevin Wadsworth could have a very difficult task separating out the 16 contenders.
Langley, Enderby and Foresters Brass stared the year off with solid performances at Butlins, whilst Oddfellows enjoyed an encouraging run out at the recent Oxfordshire contest. Hathern and Wigston will look for another top- six return at least alongside our dark horse of Rushden Town.
4BR Prediction:
1. Langley
2. Enderby
3. Foresters Brass
4. Oddfellows
5. Hathern
6. Wigston
Dark Horse: Rushden Town
---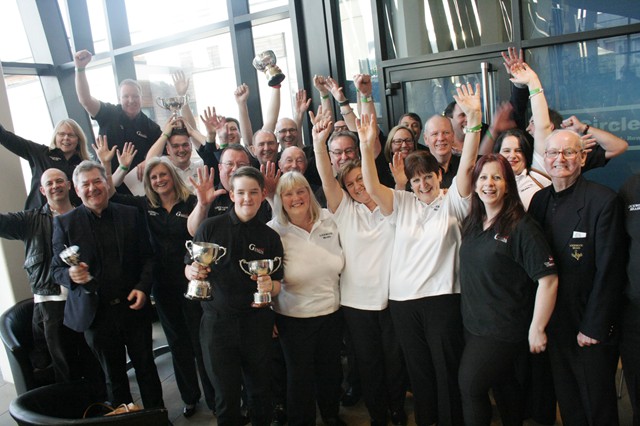 2016 Champion: Lockwood
North of England:
Whilst 18 bands battle for three qualification places in Bedworth, a mere seven will lock horns in Durham to try and claim the two Cheltenham spots on offer.
On the face of it that may sound a tad unfair, and with the exception of one fifth place finish in 2012, it's been a long journey for very little reward in the past few years for the representatives. Hopefully it will be quality rather than quantity then for judges Roger Webster and Richard Marshall to be impressed by on Sunday morning.
Despite the lack of numbers this is still a difficult one to call, with Harrogate and Ripon City giving the test-piece an early season workout in Preston to perhaps gain an edge over their rivals.
Shepherd Group will want to make an immediate impression following their top flight relegation, whilst the likes of GT Group Peterlee, promoted Dunston, Westoe and our dark horse of Cockerton could be in with a podium shout at least.
4BR Prediction:
1. Harrogate
2. Ripon City
3. Shepherd Group
4. GT Group Peterlee
5. Dunston
6. Westoe Brass
Dark Horse: Cockerton