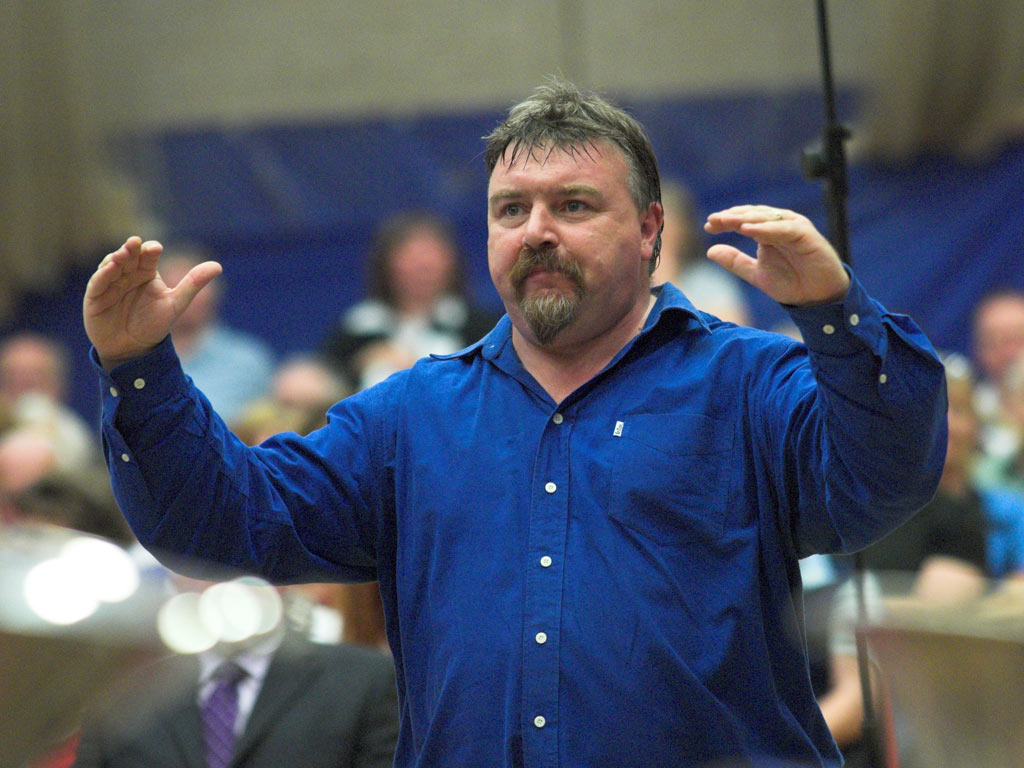 Great Scottish export: Composer Alan Fernie
If the Scots ever decide to break away from the rest of the UK 'brass band union' and lay claim to their successful export assets for themselves, then the rest of us should have a bit of a whip-round to see if we can persuade Alan Fernie to buy a holiday home in Carlisle.
He could then write more cracking Fourth Section test-pieces such as, 'St Andrew's Variations', which on the face of it couldn't be more Scottish if it came with a Saltaire covered score, but just happens to celebrate a medieval friary complex in Norwich.
Nod and a wink
In fact, this one is inspired with more than a nod and wink by musical connections to Sousa, Mussorgsky, Lerner and Loewe, the odd football chant and even James Herriot - so everyone from Donald Trump to The Archers would put their hands in their pockets too.
It has also been an excellent choice made by the Nationals Music Panel – one that has enabled the vast majority of competitors to perform a work that cleverly asks searching questions of style (about eight different types in total) in a musical language that can be clearly understood and enjoyed.
It is no 'Pageantry' by any means - but the benefits of playing it may just be as great, so if you do get the chance, makes sure you pop in and listen to the action in Swansea and Stevenage and enjoy it yourselves.
---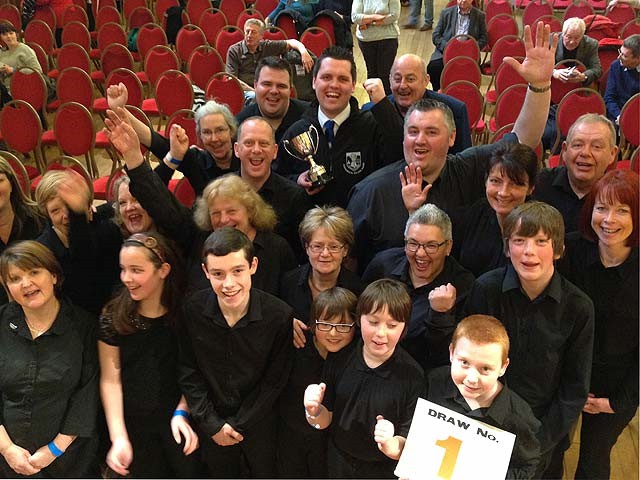 2016 Champion - and 2016 National Champion Phoenix Goodwick
Wales:
Welsh banding has enjoyed amazing success at the National Finals at Fourth Section level over the past six years – with Melingriffith 2, Ebbw Valley, Northop Brass, Usk and Phoenix (Goodwick) last year all heading back from Cheltenham with the National Trophy in the boot of the band bus.
Is there any end to the hegemony in sight?
Perhaps - although they telling that to the eight contenders who line up to impress Stan Lippeatt and John Maines on Sunday morning.
Welsh League champions Cwmtawe & District Youth may be the band to beat, although Seindorf Arian yr Oakeley, Gwaun Cae Gurwen and RAF St Athan Voluntary may have something to say about that alongside Oakdale Silver, Upper Rhondda and our pair of dark horses in Vale of Glamorgan and Buckley.
4BR Prediction:
1. Cwmtawe & District Youth
2. Seindorf Arian yr Oakeley
3. Gwaun Cae Gurwen
4. RAF St Athan Voluntary
5. Oakdale Silver
6. Upper Rhondda
Dark Horses: Vale of Glamorgan and Buckley
---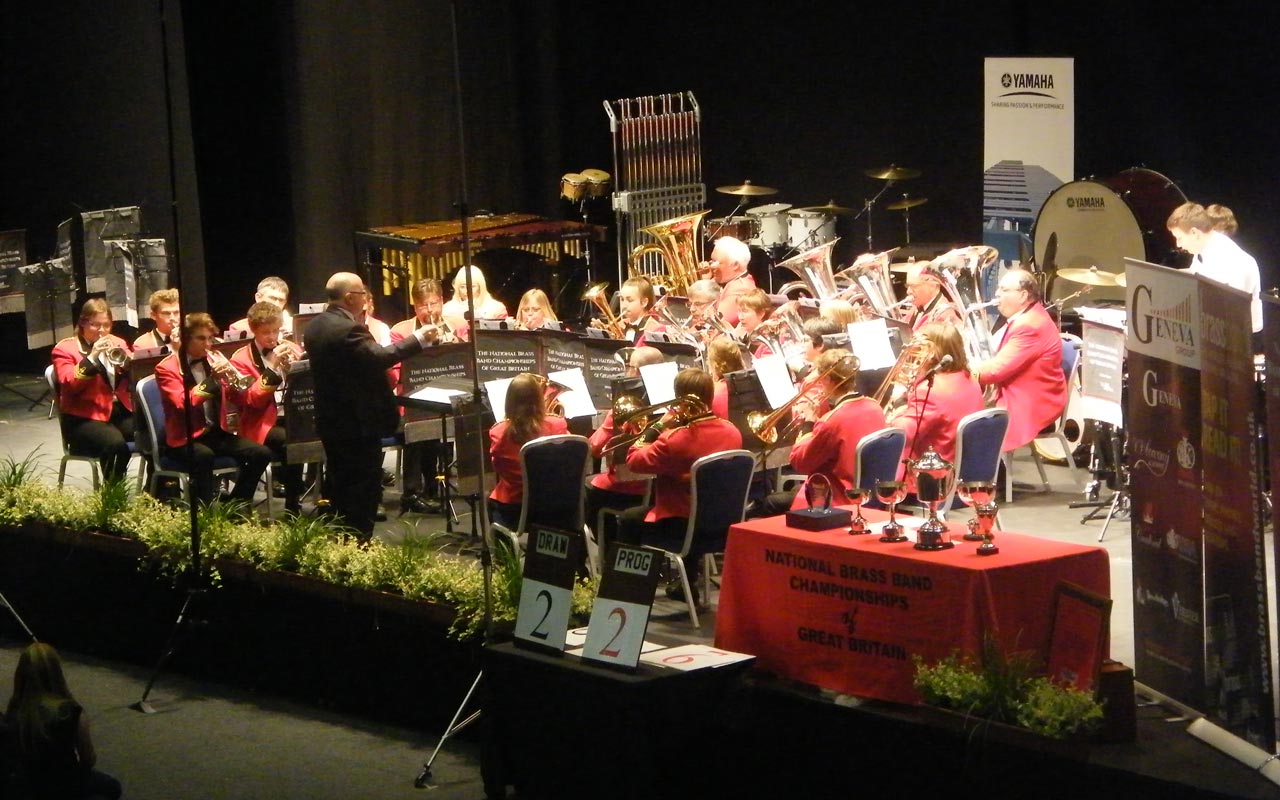 2016 Champion: Castleton went on to Cheltenham
London & Southern Counties:
Traditionally, this area has hosted some of the biggest fields of competitors- and although the days when 30 or more bands would take to the stage are now long gone, it will still be good to see 18 well matched contenders in action on Sunday morning.
Come the Finals the record is pretty good of late too, with Norfolk Wherry's fine victory in 2012 backed by a few top-six finishes (including Crystal Palace last year). Plenty of enjoyable work ahead then for Alan Duguid and Steve Pritchard Jones with any number of contenders looking to claim one of the three qualification places that are on offer.
Chief amongst them must by Butlins champion Crystal Palace themselves after their super win in Skegness (backed by a fine second place at the Oxfordshire contest), with Woodbridge Excelsior also showing great form in coming fourth and Great Yarmouth also holding their own.

Others to perhaps keep an eye on after that Oxfordshire contest may well be Pangbourne & District whilst Witney Town will be looking to make a return to Cheltenham alongside the likes of City of Norwich Brass, Bletchington Silver and our dark horse of Wantage Academy.
4BR Prediction:
1. Crystal Palace
2. City of Norwich Brass
3. Woodbridge Excelsior
4. Bletchington Silver
5. Witney Town
6. Pangbourne & District
Dark Horse: Wantage Academy