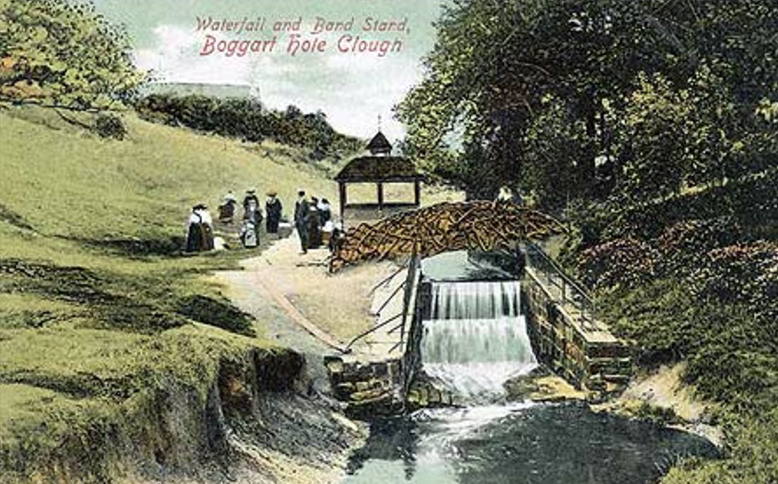 A portrait of bucolic beauty or impishness? 'Darkwood's' Boggart Hole
Dan Price's 'Darkwood' has certainly been the surprise hit of the Area Championships: A concert work that has fitted perfectly to the contest stage.
That was shown again last weekend with a series of excellent qualification performances in Perth, Bedworth, Torquay and Durham that saw conductors balance basic technical requirements with plenty of clever touches of stylistic inspiration to gain reward from the box.
Cleverly crafted
The triptych historical portrait of the town of Blackley is a cleverly crafted piece of composition for this competitive level: The dark, mischievous opening contrasts with the more lyrical qualities of the central hymnal interlude, before we find optimism and a sense of adventure in the finale.
It's all laid out with nothing to hide and the best bands have produced cracking accounts of it to get to Cheltenham – with hopefully more to come.
---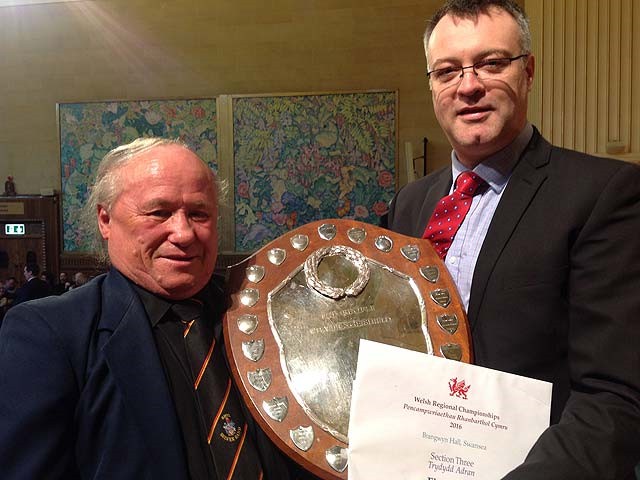 2016 Champion: Rhyl Silver
Wales:
It may seem a little odd, but Welsh banding hasn't enjoyed much success at Third Section level at the National Finals during the same period in which it has swept the board elsewhere.
Ebbw Valley's victory in 2014 was the first since Beaumaris in 1992, and in the last two years they haven't really come close to a mention off the stage. That is a bit of a curious anomaly, but it may change this year given the strength of the ten band field that lines up on Saturday morning to impress Stan Lippeatt and John Maines in the box.
Of those who will surely fancy their chances, are the likes of 2016 Fourth Section National Champion Phoenix (Goodwick) and Welsh League winners Newport Borough, whilst last season's Cheltenham qualifiers Briton Ferry Silver and 2015 National Fourth Section winner Usk are also rivals to watch out for alongside Abertillery & District, Crosskeys and our dark horse of Ynyshir.
4BR Prediction:
1. Phoenix (Goodwick)
2. Newport Borough
3. Abertillery & District
4. Briton Ferry
5. Usk
6. Crosskeys Silver
Dark Horse: Ynyshir
---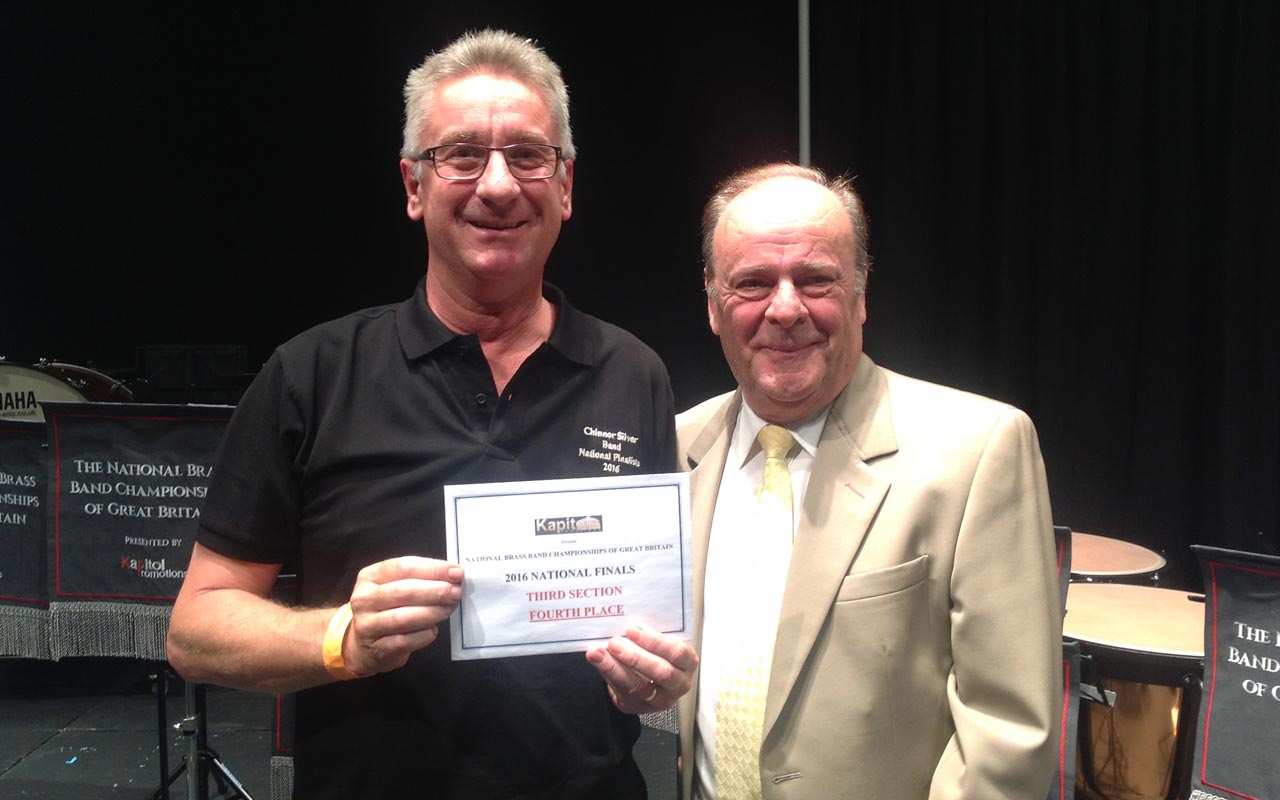 2016 Champion Chinnor Silver went on to come fourth at the National Finals
London & Southern Counties:
In contrast, the qualifiers from Stevenage have enjoyed tremendous success at this level over the past few years - with a honours board of National Champions that includes Hitchin and LGB Brass, as well as a number of top-six finishers. Last year saw the excellent pairing of Tendring Brass and Chinnor Silver come third and fourth respectively.
Chinnor now finds themselves in the Second Section, although with 14 bands taken to the Gordon Craig Theatre stage, there should be plenty of colourful music making for Alan Duguid and David Hirst to compare and contrast as they decide on the three that will head to Cheltenham in September.
Only two bands (Brighton & Hove and East Coast Brass) decided to have an early season run-out in Butlins without making much of an impression, although there was an intriguing 'Darkwood' battle at the recent Oxfordshire 'Winter ' contest where Olney Brass led the way from Jubilee Brass (Oxford), Tadley Concert Brass and Oxford Cherwell Brass.
Could that be the contest form-book indicator here then?
We will have to wait and see about that, but we think Olney could be the band to beat, alongside the likes of Jubilee Brass (Oxford) and Tendring Brass.
Chasing a qualification place could well become a battle between the likes of promoted Castleton, Tadley Concert Brass and our dark horse of Hangleton.
4BR Prediction:
1. Olney Brass
2. Jubilee Brass (Oxford)
3. Tendring Brass
4. Cold Ash Brass
5. Castleton
6. Tadley Concert Brass

Dark Horse: Hangleton