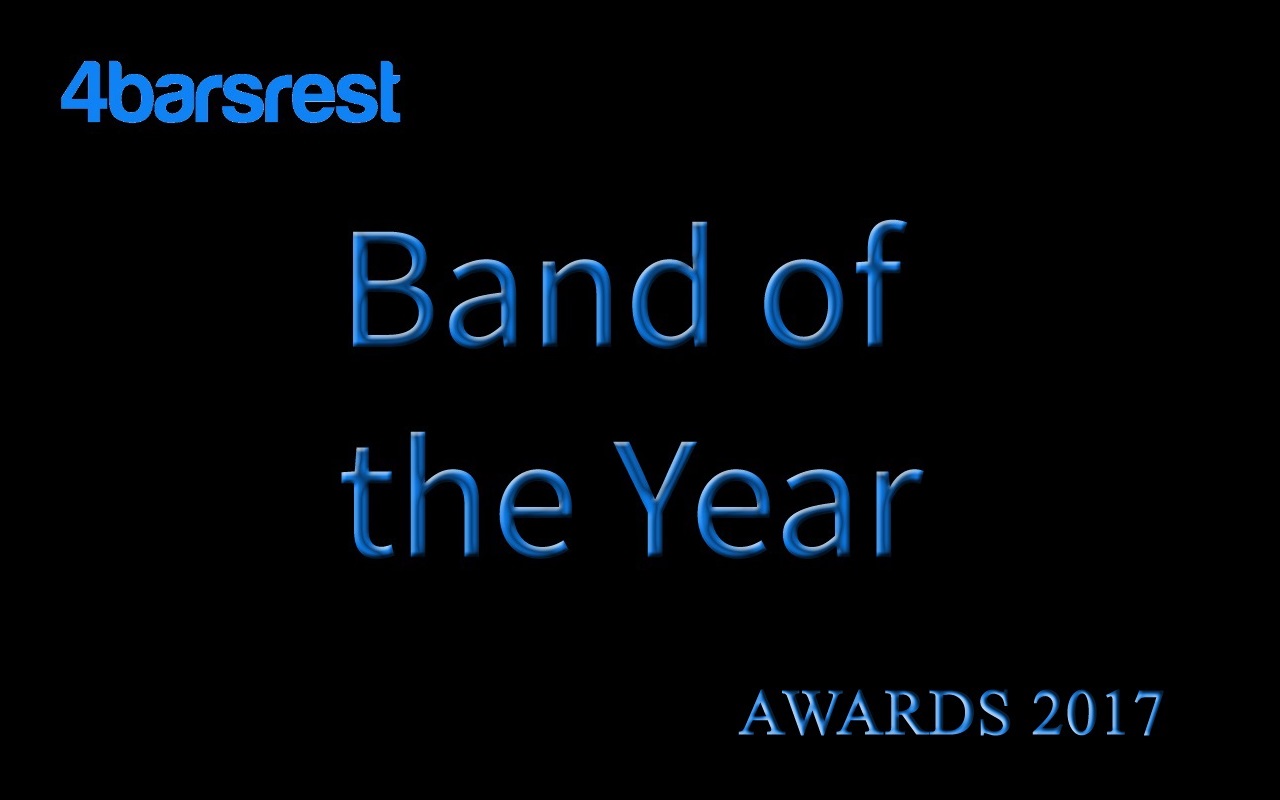 As always, the criterion for inclusion is simple: It's not just a question of who are the best players in the world; more, who has performed at the very top of their form during the past twelve months and has made a lasting impression on us by doing so.
We think we have made a fair selection, and although not everyone will agree with our choices (that's for sure) we believe they make a pretty formidable line up.
It's not just a question of who are the best players in the world; more, who has performed at the very top of their form during the past twelve months and has made a lasting impression on us by doing so.
As always we could have made up two or three bands without any problems.
---
Band of the Year:
Conductors:
Arsene Duc and Ingar Bergby
The two conductors who for us stood out each time we saw them at work during the year. One half of the concert each of course, but what a treat to sit back and enjoy the precise elegance of the Swiss MD of Valaisia and the intense passion of the Norwegian conductor of Eikanger Bjorsvik.
Principal Cornet:
David Morton (Eikanger Bjorsvik)
Cornets:
Vincent Bearpark (Valaisia)
Chris Bradley (Whitburn)
Daniel Clough (BD1)
Jeremy Coquez (Treize Etoiles)
Thomas Fountain (Virtuosi GUS)
Kathleen Gaspoz (Brighouse & Rastrick)
Dewi Griffiths (Tredegar)
Tom Hutchinson (Cory)
As always we could have filled two or even three benches of top class cornet players, such was the standard on show during the past year, but it was these nine (in alphabetical order - and who can fill in on any position) who were on superb form each time we heard them.
David Morton was exceptional at Eikanger - and what a player he has now become since his move to Norway. He stood out every time even with a band playing at an incredible level of brilliance, with his unassuming confidence and artistry.
The rest were not far behind - each showcasing their authority and quality as featured soloists, solo leads and team principals.
Vincent Bearpark shone in Switzerland and beyond, Chris Bradley was the fulcrum of Whitburn's success and Daniel Clough is a young teenager with the Yorkshire banding world at his feet.
Monsieur Coquez and Mr Fountain, are rare talents who were equally at home on whatever instrument they performed on during the year, whilst Kathleen Gaspoz quickly became a shining light of excellence in the hot seat at Brighouse. The two Welsh lads were beacons of class every time they stepped on stage.
---
Soprano:
Marielle Rey (Valaisia)
It seems cruel to only be able to pick one supreme soprano talent when there were so many out there on top form in 2017 - but this player performed sublimely on every occasion we heard her in the past year.
Able to beautifully balance technique and musicality, and blessed with the ability to 'cherry top' a leviathan sounding band or simply shimmer with delicacy, it was a pleasure to hear her, especially on some of the most demanding works written for the banding repertoire.
---
Flugel:
Gyda Matland (Eikanger Bjorsvik)
An almost impossible task given the quality of the very best flugel practitioners we heard, but this player still stood out against some remarkable performers around the banding world.
She displayed such understated authority that bound together an impressive horn section at Eikanger, but also provided a seamless link to the cornets when required. Her solo playing was exceptional – a pure sound had a haunting quality that sent a chill down the spine.
---
Horns:
Anne Barras (Valaisia)
Helen Varley (Grimethorpe)
Michael Fleming (Whitburn)
A trio that could have easily been an octet or more given the talent on show on the contest and concert stages this year.
There was something about these three though kept catching your attention – each displaying a coolness under pressure when the spotlight was on them that was hugely impressive. They led their sections with distinction and were key cornerstones to their band's performances.
---
Euphoniums:
Glenn Van Looy (Valaisia)
Lars Otto Torsvik (Eikanger Bjorsvik)
Once again we could have picked a whole band full of outstanding performers, but these two chaps got the nod and deservedly so.
The touring Belgian minstrel is now happy and at home in Switzerland and has taken his playing to the level that few can match in the banding world, whilst the supremely talented young Norwegian has grown in musical authority in the past year and has become a quite stunning performer.
---
Baritones:
Michael Cavanagh (Grimethorpe)
Margie Sutherland Antrobus (Manger Musikklag)
Its easy to overlook the contribution made to the very best ensembles by true world class baritone players – but not so with their pair in 2017.
Both provided their bands with a bridge between the horns and euphoniums that had strength, artistic integrity and a sound full of malleable resonance. Given the chance to shine they did superbly - time and time again.
---
Trombones:
David Bremner (National Band of New Zealand)
John Barber (Foden's)
Tore Bryne Berg (Eikanger Bjorsvik)
What a trombone trio. In an age when outstanding performers can be found in almost any top class band, these three were that and more in 2017.
David Bremner reminded the banding world just what an incredibly artistic performer he is (as well as an outstanding conductor) when he was on tour with the New Zealanders, whilst John Barber just kept doing what he does best with Foden's with an air of relaxed nonchalance. Tore Bryne Berg was a colossus once more with Eikanger.
---
Tubas:
Magnus Brandseth (Eikanger Bjorsvik)
Sondre Oysteinson Underturn (Eikanger Bjorsvik)/Trond Helland (Eikanger Bjorsvik)*
Samuel Duc (Brass Band Treize Etoiles)
Nelson Micheloud (Brass Band Treize Etoiles)
If Noah ever built an Ark to save the brass band world then these pairings would book their place on board without a problem.
They provided the foundation stones on which their band's performances were built with such a sense of solidity that not even an Atom bomb could have put a crack in them. The Eikanger EEbs sound like Bryn Terfel on steroids (*Trond Helland played at the Norwegian National and Euros), the Swiss BBbs, like Mongolian throat backing singers for Motorhead.
The sound was depth charge huge of course, but also warm and rounded, whilst they also displayed a lightness of technical touch and clarity that took the breath away.
---
Percussion:
Rachel Thomas (Woolston Brass)
Christiano Menegazzo (Italian Brass Band)
Roger Caliman (Fountain City)
Anna Kinkade (Fountain City)
Joshua Knight (Fountain City)
Jeff Seba (Fountain City)
Jennifer Wagner (Fountain City)
It's always hard to pick the lads and lasses who quietly go about their business at the back of the band adding colour, effect and texture, but this lot should be able to cover just about any repertoire that comes their way.
Rachel Thomas won the 'Champion of Champions' title for a second successive year in New Zealand - a remarkable achievement given the quality and prestige of the contest, whilst the Italian was a sparkling presence with his band on each occasion we heard them in contests and concerts.
The American quintet has been stunning all year - adding something extra to Fountain City's performances that bubbled with enthusiasm and expertise. At Brass in Concert they were wicked.