Black Dyke claimed the 1972 on Sovereign Heritage
Sovereign Heritage (Jack Beaver)
1972 British Open
By the time 'Sovereign Heritage' was used at Belle Vue in 1972, its time had passed.
'Spectrum' had already opened a whole new era of colourful possibilities, so the decision to use a work that had initially seen the mono-chrome light of day in 1954 at the Nationals was seen by many as something of a retrograde step.
Jack Beaver (1900-1963) was a respected film composer, who wrote the type of popular 'light' music of the immediate post war period – works of melody and mood, expert craftsmanship and British resolve typified by the likes of Eric Coates, Trevor Duncan, Robert Farnon and Ron Goodwin.
His work can be heard in scores to some early Alfred Hitchcock films as well as for those for the National Coal Board and the Children's Film Foundation.
According to the 1954 National programme, Beaver (who adjudicated) was inspired to write the work by the 'brilliant performances' he had heard the previous year at the contest.
Arranged by Frank Wright, it's ostensibly a concert overture although unconventionally moulded. Romantic in inspiration, it combines vigour with elegance of purpose; opening fanfares shaping its course through differing moods of tranquillity, audacious drama (included a quartet of cadenzas) and sentimentality to a grandiose close.
It's music very much of its time – Bram Gay calling it "a good blow" in his analysis in the 1972 Open programme; "...the difficulties found in the parts are simply ones; matter of finger, tongue and not least embouchure..."
That said, it's perhaps long overdue a revival. It last surfaced on a national contesting stage in 1989 at the Pontins Championship.
To listen:
Black Dyke (1972)
https://www.youtube.com/watch?v=Jtuo7sekE3Q
Fairey Band (1954)
https://www.youtube.com/watch?v=OSI9f6Owpis
---

Franck's work is inspired by a demonic tale
The Accursed Huntsman (Cesar Franck arr. E. Siebert)
1973 British Open
Cesar Franck wrote 'Le Chausseur Maudit' in 1883, inspired by the tale of the Count of the Rhine, who ignoring pleas to show penitence and offer prayer on the Sabbath decides instead to go out hunting, running amok across fields and through local villages.
Lost in the woods he hears a voice cry out to him: "Accursed hunter, be thou eternally pursued by Hell!" - and thus his infernal, eternal ride pursued by Beelzebub's minions begins.
It's a popular variant tale (think of 'Tam O'Shanter' by Malcolm Arnold or 'Der Vampyr' or 'Hans Heiling' by Heinrich Marschner) - packed with animated drama and febrile excitement; the opening horns heralding the Count's dark fate, the exhausting gallop, paced like the Epsom Derby.
It became a very popular concert item, but it was sparingly used at contests - last heard in the UK at the Grand Shield in 1987.
And whilst Edrich Siebert's (1903-1984) arrangement perhaps doesn't quite capture it all in its gory glory, it's certainly worth saddling up again on for one heck of a ride.
To listen:
National Brass Band of New Zealand
https://www.youtube.com/watch?v=Qs7lxw7f1z0
---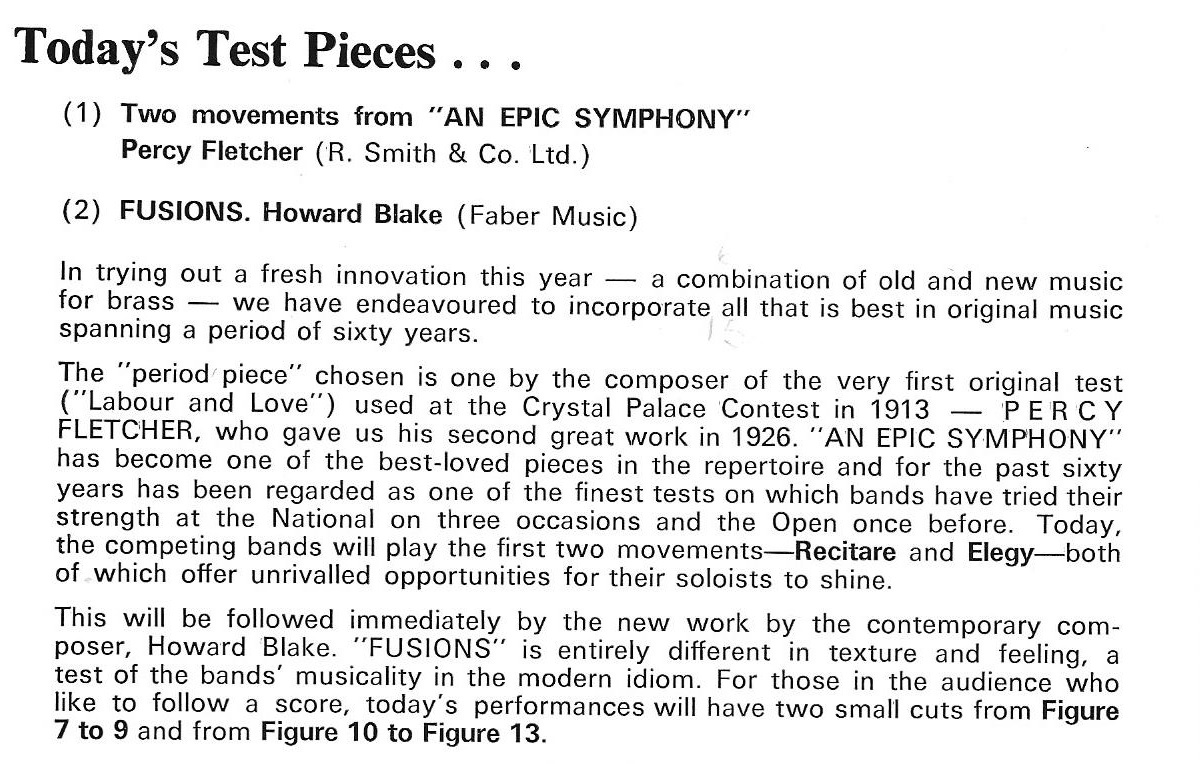 How the 1986 programme described the dual test
An Epic Symphony and Fusions (Percy Fletcher and Howard Blake)
1986 British Open
Perhaps the most curious as well as intriguing amalgam of works ever heard at the British Open.
Percy Fletcher's iconic composition had been used at the event in 1976 (as well as the National in 1926, 1938 and 1951), so it seemed to be a strange decision to mix and match its first two movements, 'Recitare' and 'Elegy' with the short re-working of a piece originally played by the Philip Jones Brass Ensemble at the Brighton Festival in 1981 under the title 'Sinfonietta' (Opus 300).
Odder still that 'Fusions' (which was to be used by itself but found to be a bit short and not technically challenging enough) was then cut in two places, reducing it to a rather insubstantial addendum that certainly didn't fuse with in any way with what preceded it.
Blake was reportedly unhappy with the changes (especially the 'frills' he said that had been added by Bram Gay), with the result that he didn't wish to write for brass bands again, whilst 'Fusions' is still to be performed in its full brass band version – with or without its link to 'Epic Symphony'.
---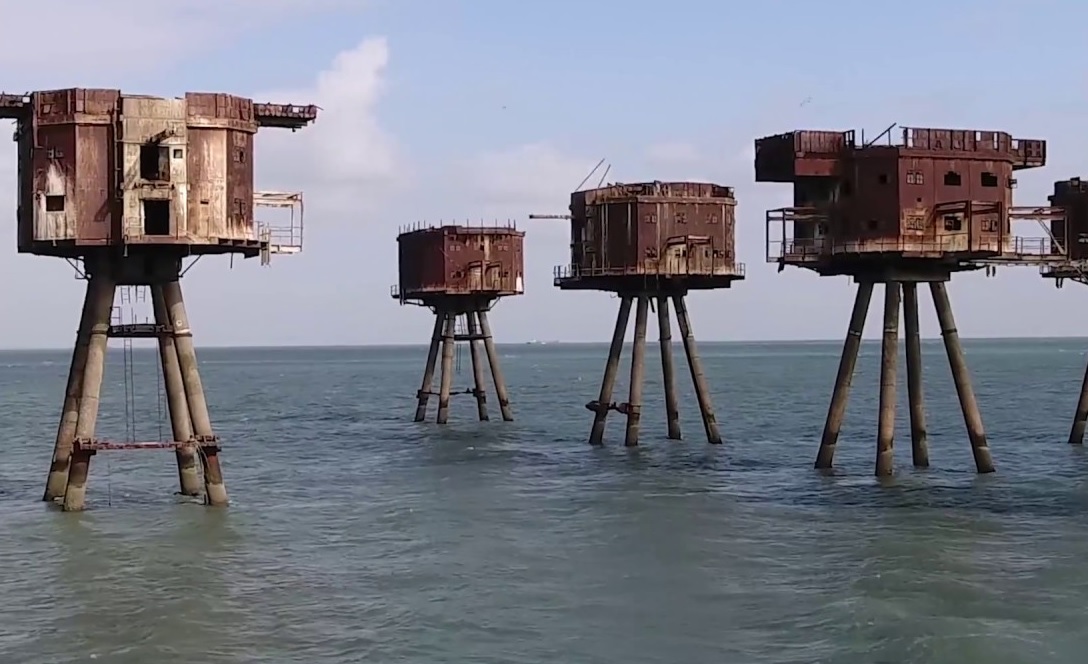 The test-piece was inspired by the atmospheric war time Maunsell Forts
The Maunsell Forts (John McCabe)
2002 British Open
Why John McCabe's 'The Maunsell Forts' (much like his early 'Images') created so much controversy at the time seems faintly ludicrous now.
He had of course painted one of the most evocative brass band scores of any era with 'Cloudcatcher Fells', but this was a much deeper, much more personal work of recollection and response; eerie, ghostly, haunting music that required a great deal of thought and understanding to portray successfully.
And at a time when brass band test-piece composition was moving inexorably towards an new era of bombast and bluster, 'The Maunsell Forts' (much like the equally engaging 'Prague' by Judith Bingham) was seen by some critics as music aimed at educating rather than entertaining us. They couldn't have been further from the truth.
Subtitled, 'Nocturne for Brass Band', it is beautifully crafted, textured with autumnal, memorial colours that lie between two faster sections to form what the composer called, "a kind of rondo" – ending quietly in subdued thought.
That is perhaps one reason that it didn't fit with the 'big bash' Pavolvian contest fashion of the time, but that was then and this is now...
To listen:
Cory Band
https://www.youtube.com/watch?v=YRvRa5DpBPY
Eikanger Bjorsvik
https://www.youtube.com/watch?v=NCY5aY-p7vQ
---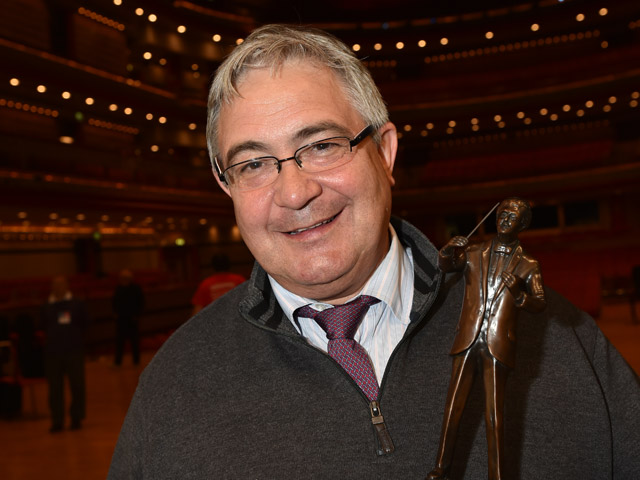 It was Bob Childs with Cory who had the best Visions of Gerontius on the day
Visions of Gerontius (Kenneth Downie)
2007 British Open
Kenneth Downie shot to brass banding prominence in writing 'St Magnus', which was used as the set-work for the European Brass Band Championships in Glasgow in 2004.
Such was its success that he was soon in demand to write further elite level test-pieces - some that drew greater critical acclaim than others.
'Visions of Gerontius' was perhaps unfairly compared to 'St Magnus' at the time, and as such has now rather slipped from the memory (its not be used since at a major contest) - a great pity, as it's a wonderfully considered work from a composer at his best when exploring a theme and variations structure.
It is dedicated to his friend Leighton Rich, who had passed away following a brave battle against cancer; moving from doubt to affirmation of faith based on the John Bacchus Dykes hymn tune and drawing inspiration from the poetic words of Cardinal Newman.
The writing throughout the seven variations is elegant and distinctive; the music drawing to a triumphant close without ever ramming its message down your throat.

How others could now follow its lead...
To listen:
Festival Brass Band
https://www.youtube.com/watch?v=52_81RIrxSk