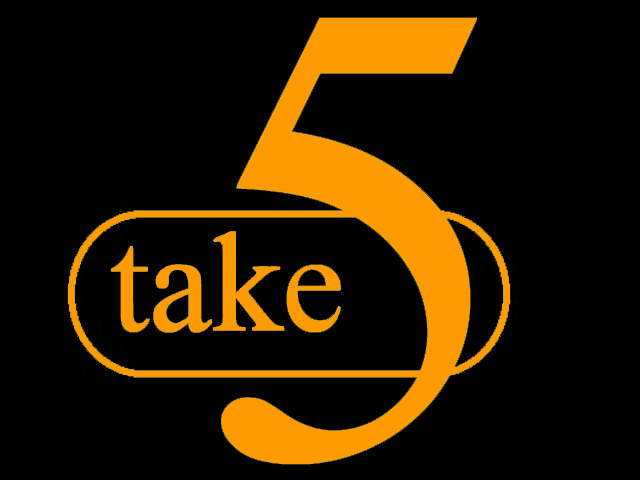 If brass bands are to re-connect with a wider musical audience in the post COVID-19 era then there will surely be a need to try and encourage high profile composers and arrangers to write for us.
Forget about asking them for test-pieces. Why not just commission them to write a work that they think will bring a flavour of their musical inspiration and ethos to bear.

Here are five on our wish list – but there are many more...
---


Judith Weir CBE (born: 1954)
The Master of the Queen's Music (appointed 2014) is a former Composer in Association with the City of Birmingham Symphony Orchestra, recipient of the Queen's Medal for Music and the Lincoln Centre Stoeger Prize.
She has written a number of successful operas and works for major orchestras such as the Boston, Minnesota and London Sinfonietta, commissions for international figures such as Jessye Norman and Sir Simon Rattle and a host of critically acclaimed compositions – from piano works to concertos and choral pieces.

Her music has been described by the respected critic Gerhard R. Koch as having a "…knack of making simple musical ideas appear freshly mysterious", as well as being "neither avant-garde nor experimental.
(Her) music has colour and a rhythmic pulse; it creates characteristic sounds without losing itself in descriptive patterns."
Now that doesn't sound too way out does it now?
To listen to some of her works go to: https://www.judithweir.com/listen-and-watch
---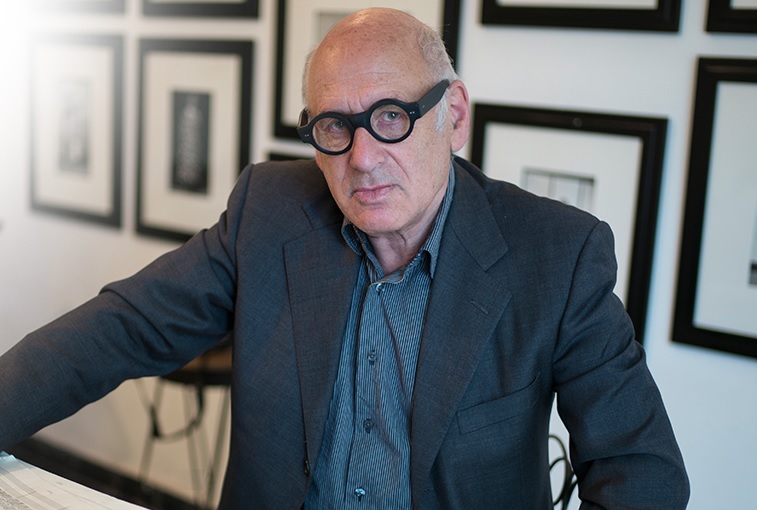 Michael Nyman CBE (born: 1944)
One of the UKs most celebrated and successful composers, it was reported that after working with Wingates Band on the CD, 'Nyman Brass' in 2008, he offered to write a major work that could be considered for either the British Open or National Championships of Great Britain.

His representative confirmed that he was keen to write for the medium, was fully aware of its restrictions and opportunities and both intrigued and excited by the prospect.
Nothing came of it though. It was rumoured he was informed that his work wouldn't be suitable for a brass band audience.

And this to a composer whose music has been celebrated around the world, won numerous awards and has seeped in the wider general public's musical consciousness.
Time to say sorry and ask very politely again then?
To listen to some of his works go to:
https://www.youtube.com/watch?v=3Cn4KN3W6HM
---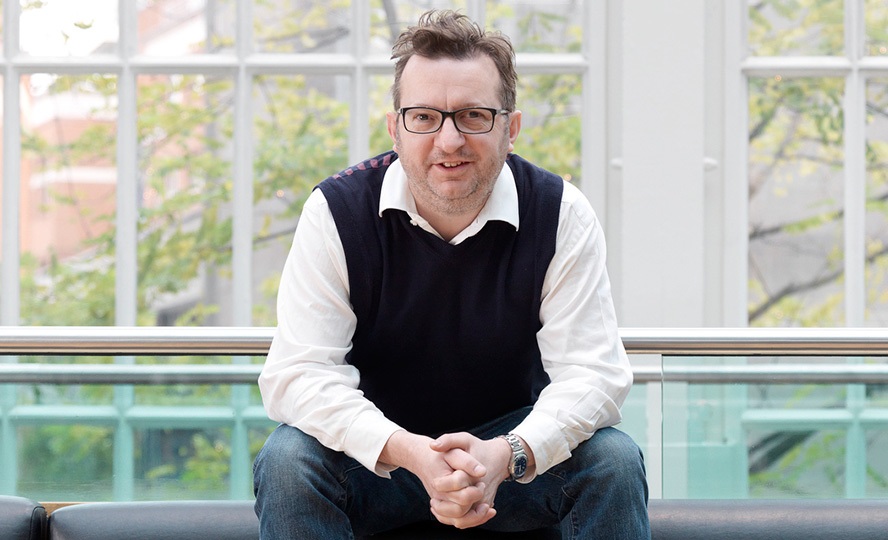 Image courtesy and permission of Philip Gatward: http://www.philipgatward.com/
Mark Anthony Turnage CBE (born: 1960)
The British composer of numerous critically acclaimed orchestral and chamber works has never been afraid of reaching out to embrace different musical formats - from solo works for trumpet to jazz trios, choral pieces and ballet.
The freelance writer Anthony Burton described his compositions as being "a highly personal mix of contrasting elements and textures", whilst he has gained huge respect for working in close collaboration with performers, allowing them to develop works further, often with radical changes.
His output, although modernist is not doctrinal – balancing elements of Knussen, Lambert and Schuller with Britten and Tippet in creating intertwined contrasts of aggression and tranquillity.
There is also an added pinch of rebelliousness that harks back to his radio listening days of Led Zeppelin and his love of popular cultural icons, although he is just as able to delve into English tradition with allusions to Elgar.
He once said in an interview: "I don't want to write the same type of music. I want to push myself."
To listen to some of his works go to:
Canon Fever: https://www.youtube.com/watch?v=6WUoGWqT6Wo
Undance : https://www.youtube.com/watch?v=2f3BxIwqiAw
---


Errollyn Wallen MBE (born: 1958)
Described by 'The Observer' newspaper as the 'renaissance woman of contemporary British music', the Belize born composer's works have gained worldwide acclaim - encompassing 17 operas and film scores to BBC television series and the 2012 Paralympics.
Awarded the MBE in 2007 for services to music, in 2015 she was inaugurated Honorary Fellow of Mansfield College, Oxford, in recognition of her distinguished contribution to scholarship in the field of British contemporary music and her exceptional achievements as a composer.

The musical motto given to her own Ensemble X of; "We don't break down barriers in music… we don't see any" has informed and infused her remarkably eclectic, challenging and inclusive compositions – from classical opera to pop and jazz, encompassing speed-dating to the commemoration of the 200th anniversary of the death of Lord Nelson.

She has won numerous accolades in the process and in 2017 was awarded an Honorary Doctorate from York St. John's University and was named as one of the BBC's 100 Women 2018, and London University's 150 Leading Women.

Her work 'Chrome' for Brass Band (16 mins duration - 1997) was written for the National Youth Brass Band of Great Britain (as was her 10 minute work from 2004, 'Gold Saturday') and has been recorded by Eikanger Bjorsivik.

Both offered a tantaslising window into her sound world for the medium - bold, confident and immensley persausive. Let's hope these are not the only times she writes for the medium.
To listen to some of her works go to:
Chrome: https://www.youtube.com/watch?v=uGVhY0i60fo
Mighty River: https://www.youtube.com/watch?v=i7uqK3qj_Ro
---


John Wilson (born: 1972)
The creator and conductor of the John Wilson Orchestra and Associate Conductor of the BBC Scottish Symphony Orchestra is no stranger to the world of brass bands (having played percussion with Felling and Ever Ready) and brass ensembles such as Onyx Brass.
Born in Gateshead his has been a remarkable musical trajectory that has seen him become one of the most popular and successful orchestral conductors and arrangers in the UK.
The famous 'Broadway' inspired appearances with his orchestra at the Royal Albert Hall at the annual Proms in recent years have sealed his reputation in the public's mind, but his talents as an orchestrator have not been overlooked by critics.

In 2000 he orchestrated Richard Rodney Bennett's incidental music for the BBC production of 'Gormenghast' which won the Ivor Novello Award for 'Best Film Score'. He also orchestrated Howard Goodhall's score for the 2002 BBC film 'The Gathering Storm'.
With such a hinterland of inspiration to look into, it would be intriguing just what his talent would come up with…
To find out more:
Explaining and conducting Gershwin
https://www.youtube.com/watch?v=WKXqafB0rGU
The Gathering Storm:
https://www.youtube.com/watch?v=zLwvV4J8b08
Conducting Slaughter on Tenth Avenue
https://www.youtube.com/watch?v=yD9t72sDiv8