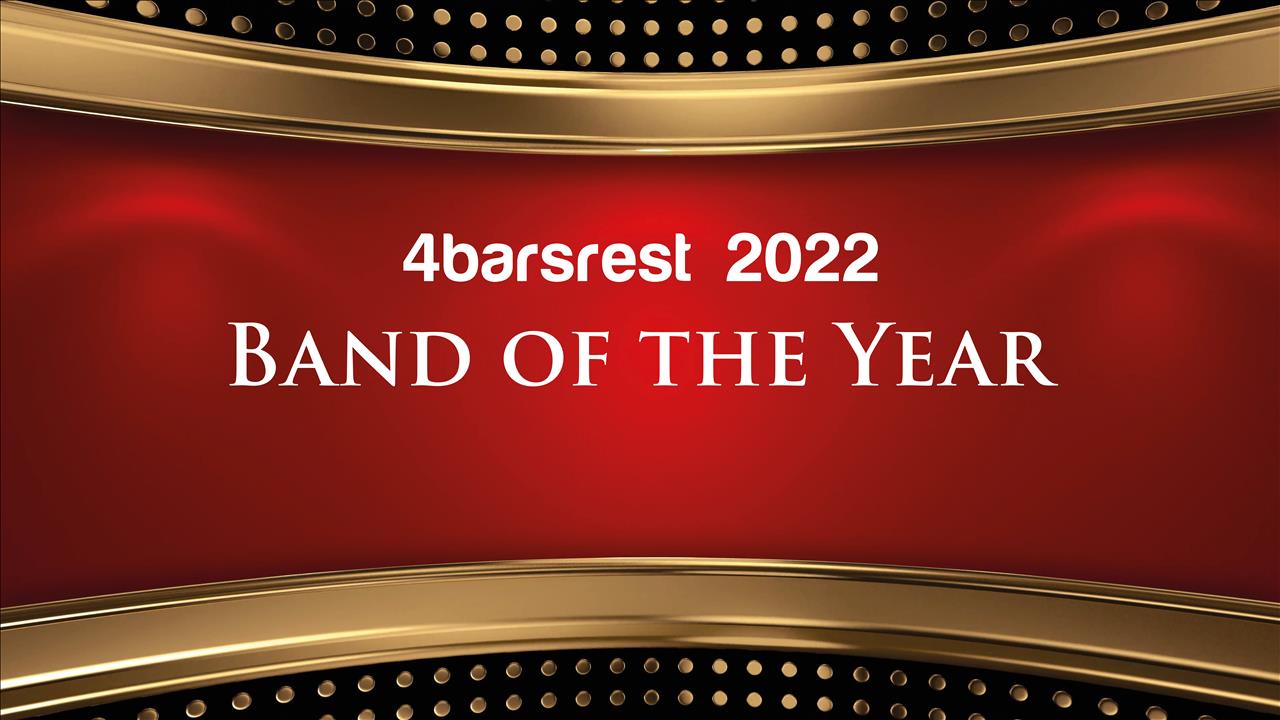 The worldwide banding movement returned to an encouraging degree of normality in 2022, with players also renewed after the Covid-19 hiatus, although now perhaps with a slightly different work/family/band balance than before.
We are lucky that they have – and especially when you can sit back at a contest, concert or relax at home listening to a download track, tutorial or CD to admire their musical talent.
That was certainly the case this year with a host of established performers on the very top of their game and a new generation of exciting talent also bursting through.
It has meant that the decision on who has made it into the 4BR Band of the Year has been a very difficult one.
Criterion
As always, the criterion for selection is simple: It's not just a question of picking who you think are the best conductors and players in the world are, but who you believe has performed so impressively in 2022 and in the process made a lasting impression too.
As always, the criterion for selection is simple: It's not just a question of picking who you think are the best conductors and players in the world are, but who you believe has performed so impressively in 2022 and in the process made a lasting impression too.
And as always, we could have made up two or three bands without any problem, and this year a new generation of players have certainly staked their claim for inclusion.
The 4BR Editor makes the final decision, and although we are sure not everyone will agree with the choices, it's a pretty formidable line up for any concert appearance - if we could get them all together for just one night.
---

Conductors:
Russell Gray and Ian Porthouse
The conductors who came first and second in the 4BR Conductor of the Year award category get the chance to lead our 4BR Band of the Year concert.
Russell Gray enjoyed a fantastic 2022 – leading Foden's to National Championship of Great Britain success and Brighouse & Rastrick to the Brass in Concert title, as well as creating memorable performances from bands on his travels.
Ian Porthouse also inspired great performances from the ensembles under his command – from Tredegar's memorable brace of Proms appearances and the National Youth Band of Scotland to the musical penguins at Brass in Concert.
---
Cornets:
Principal Cornet: Tom Smith (Brighouse & Rastrick)
Kirsty Abbotts (Hammonds)
Dewi Griffiths (Tredegar)
Tom Hutchinson (Cory)
Phoebe Mallinson (City of Bradford/NYBBGB)
Mathilde Roh (Brass Band Treize Etoiles/Flowers)
Lode Violet (Brass Band Willebroek)
Dennis Vork (Brass Band Schoonhoven/Flowers)
Mark Wilkinson (Foden's)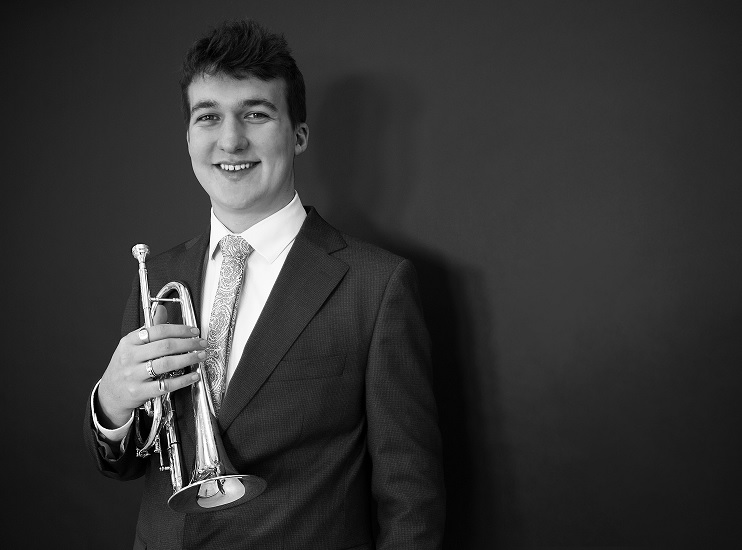 Each year we could fill an entire band with brilliant cornet performers, and we certainly heard plenty in the past 12 months to be spoilt for choice.
Tom Smith (above) has gone from rising star to established leader with Brighouse & Rastrick – revealing a maturity and artistry in his playing that impressed every time we heard him. He deservedly takes on the principal cornet role.
The rest of the section can take it in turns to play where they want (they are listed alphabetically, as are all sections).
Kirsty Abbots was a key boost to the Hammonds renaissance this year, whilst Dewi Griffths led Tredegar on the major stages, and especially at the Proms with such assured style.
Tom Hutchinson remains a totem of class with Cory, whilst it was a delight to hear Mathilde Roh (who was also honoured by the Swiss Brass Band Federation) with Flowers as well as Treize Etoiles.
Lode Violet with Brass Band Willebroek and Dennis Vork of Brass Band Schoonhoven (and Flowers) were back to their very best too – rocks of consistency and class – which is exactly what we have said just about every year over the last 25 or more about Mark Wilkinson at Foden's.
Our floating player (who can take on any dual flugel role and trumpet parts) had to be Phoebe Mallinson of City of Bradford and National Youth Brass Band of Great Britain, who shone as brightly as any of her counterparts in the past year.
---
Soprano:
Richard Poole (Foden's)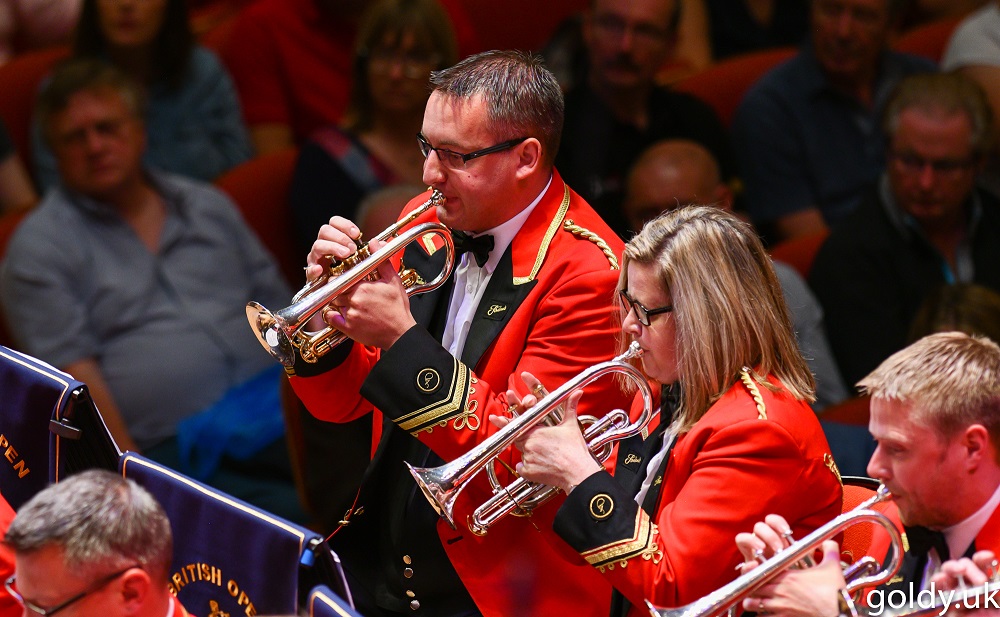 There are so many outstanding soprano players around the banding world nowadays that picking just one to add the organ stop to the cornet section is an almost impossible task.
One stood out though in 2022: Richard Poole.
He was simply superb – winning personal accolades at the British Open, National Finals and Brass in Concert as well as releasing a very fine debut solo CD and being crowned 4BR Player of the Year.
---
Flugel:
Will Norman (Tredegar)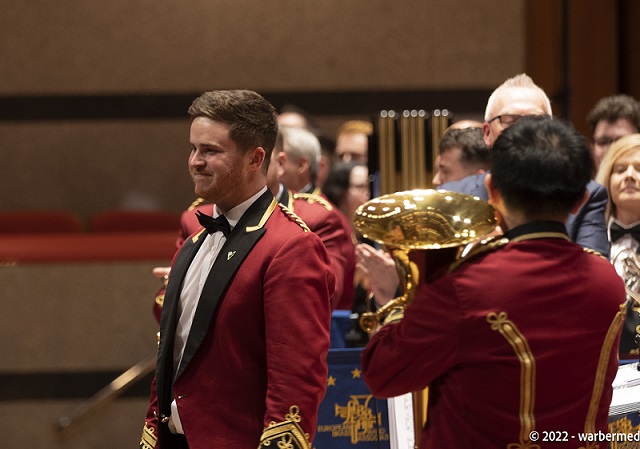 Just the one seat up for grabs – and once again it could have been taken by a host of gifted performers.
Will Norman claims it though – winning the 'Best Instrumentalist' award at the European Championships and catching the ear again at the British Open, Nationals and Brass in Concert.
He topped it all though with his stunning playing on Gavin Higgins' mammoth 'Concerto for Brass Band and Orchestra' at the BBC Proms.
His was the central solo brass voice throughout the huge work – his cool assuredness and nuanced musicality eliciting the type of reception from a Proms audience and professional ranks of the National Orchestra of Wales that is usually reserved for concerto stars.
---
Horns:
Murray Borthwick (North Shore Brass/Desford)
Andrew McMillan (Whitburn/NYBBS)
Andy Moore (Brighouse & Rastrick)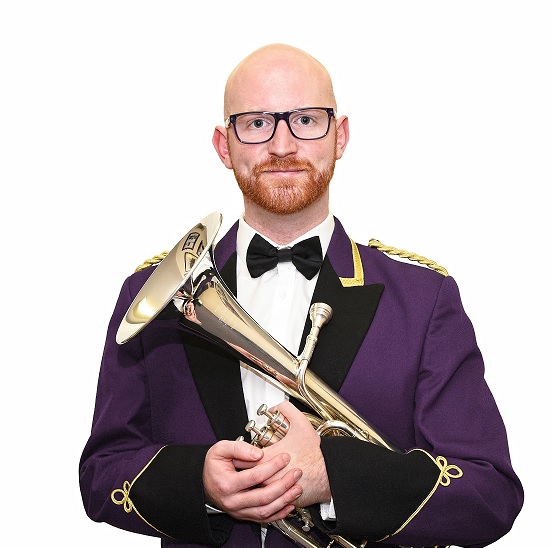 A trio of super players who really made their mark in 2022 – and they were our pick of some impressive contenders.
Andy Moore (above) was the beating heart in the middle of Brighouse & Rastrick – a class act all year, even when taking in a touch of jazz tango at Brass in Concert.
Murray Borthwick is almost a freak of horn playing nature, and in 2022 once again headed to New Zealand where he finally won the Blue Riband 'Champion of Champions' solo title – some 44 years after he first won the Junior version.
The Scots produce outstanding tenor players like they do single malt whisky – and Andrew McMillan of Whitburn and the National Youth Band of Scotland continued to mature like the best Macallan each time he performed in 2022.
---
Baritones:
Felix Geroldinger (Brass Band Oberosterreich)
Gail Robertson (Brass Band of Battle Creek)
These gifted musicians were on inspirational form in 2022.
Felix Geroldinger (above) is the former European Solo Champion who continues to be a beacon of outstanding musicality with Brass Band Oberosterreich. He also produced a very fine solo CD release in 2022 and was a stunning soloist in the band's high profile 20th anniversary concert in Linz.
Gail Robertson may be primarily known as an inspirational euphonium and low brass performer, teacher and academic, but by heck she can play the baritone brilliantly too. That was obvious to hear with Brass Band of Battle Creek once more this year.
---
Euphoniums:
Gary Curtin (Foden's)
Robbert Vos (Brass Band Schoonhoven)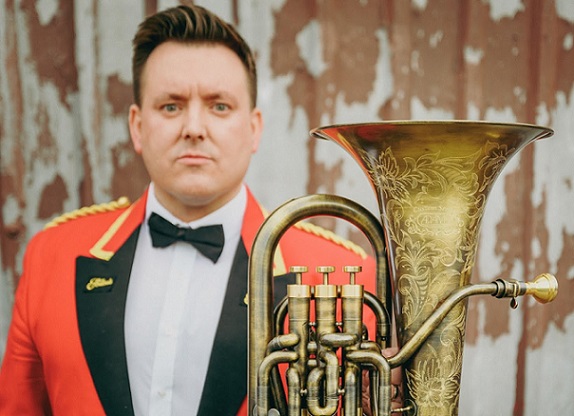 Two performers who once again stamped their class wherever they performed during 2022.
Gary Curtin (above) was inspired - mixing virtuosity with tempered musicality all year round with Foden's and as a soloist and tutor. The spotlight never fazed him.
Robbert Vos, supposedly took his final bow with Brass Band Schoonhoven, but we hope it won't be too long before we see him back on a contest stage. He displayed his musical gifts from Kerkrade to Birmingham, Utrecht to all corners of the globe via Facebook tutorials and tips.
---
Trombones:
Peter Moore (freelance)
Grethe Tonheim (Bjorsvik Brass)
Mark Frost (Brass Band of Battle Creek/Grimethorpe Colliery)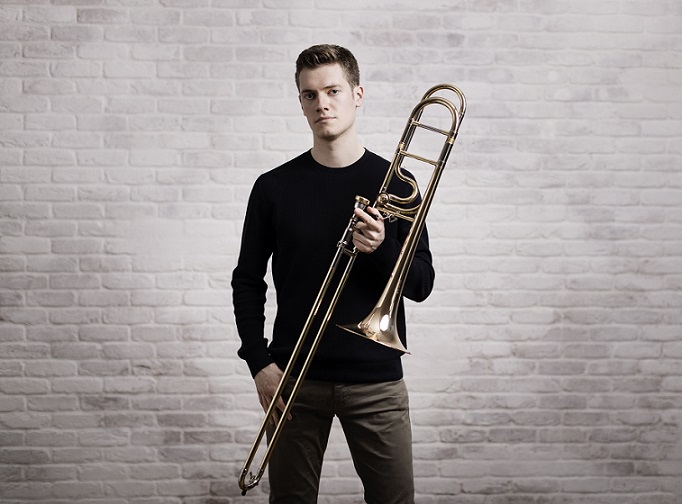 Despite being Principal Trombone of the London Symphony Orchestra, Peter Moore (above) maintains a close link to the banding movement, even though he is on a different planet when it comes to performing.
Those fortunate enough to hear him at the RNCM Brass Band Festival early in 2022 will attest to that – and so too those at the Royal Albert Hall at the Proms where he made a memorable 'Concerto' debut. All that and he also kept his lip in with various projects and performances (including a stunning recital in July) that blew you away.
Grethe Tonheim was the wonderful soloist and inspirational tutor with the National Youth Band of Great Britain this year, once again displaying the full range of her artistic gifts. A performer who manages to balance the personal as well as musical pleasures in life to perfection.
Any bloke who can run shoulders with the likes of Quincy Jones and the band at Ronnie Scott's one minute and then turn up for a toot on 'Contest Music' at the Yorkshire Area and keep Joe Alessi on his toes at Brass Band of Battle Creek is some player.
But we knew that already with Mark Frost – who showcased just how a bass trombone should be played in 2022 every time we heard him.
---
Tubas:
Patricio Consentino (freelance)
Tommy Tynan (Cory)

Guy Audenaert (Festival Brass Band)
Matthew Routley (Black Dyke)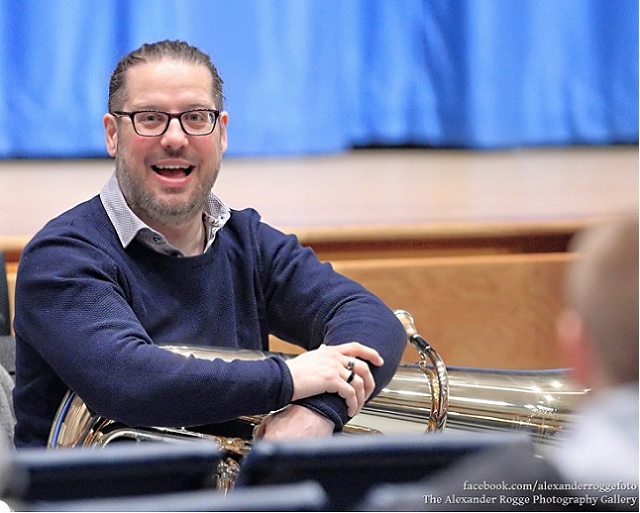 Four very different performers and characters who all made their mark in their different ways in 2022.
If brass bands need an evangelical convert to spread the word, then Patricio Consentino (above) is the man to do just that. In 2022 he was indefatigable – even making it over to the European Championships in Birmingham, whilst his performances, tutoring, teaching and podcasts have been an informative delight.
Tommy Tynan came to Cory with a colourful CV to his name, but has since blossomed under Philip Harper's direction into an outstanding performer and a keystone to their foundations.
He showed that all through 2022 and at the National Finals in particular he was the pick of the tuba soloists.
Festival Brass Band's victory at the Belgian National Championships this year was very much a team effort, but was also inspired by performers such as Guy Audenaert, who for so many years now has been one of Europe's best low brass performers. In 2022 he rolled back the years.
So too Matt Routley of Black Dyke, who has been stoking the furnaces at Queensbury for over a quarter of a century (he joined in 1995) and once again in 2022 showed what an outstanding performer, tutor and teacher he is.
---
Percussion:
Jordan Ashman (National Youth Band of Great Britain/Youth Brass 2000)
Julie Boehler (Brass Band of Battle Creek)
Coco Chan (Flowers)
George Garnett (National Youth Band of Great Britain/Youth Brass 2000)
Tom Hall (Brighouse & Rastrick)
Steve Jones (Cory)
Samuel Winter (Eikanger Bjorsvik)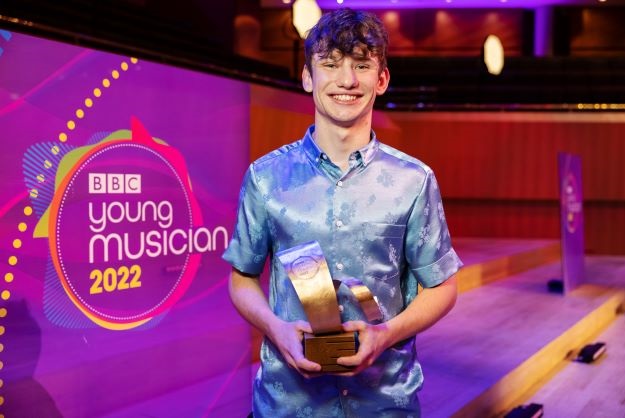 Plenty of fun to be had here with this team. Brass bands used to treat percussionists with a mix of curiosity and disdain, but not now.
If you are going to win any contest or wow any audience in a concert, then you need players who know how to perform on a bewildering array of exotica. And this lot do – as they showed in 2022.
Jordan Ashman (above) was the stunning winner of the BBC Young Musician of the Year title as well producing superb solo performances wherever he performed, whilst his fellow BBC Young Musician Percussion finalist, George Garnett wasn't far behind.
Coco Chan and Tom Hall are two superb players who went about their high profile business for their bands and others with such professionalism and joyful virtuosity, whilst Julie Boehler came in on timpani at Brass Band of Battle Creek and fitted in like a veteran. And that takes some doing in anyone's book.
Steve 'Weenie' Jones remains the kitman even Man City would like to buy, whilst watch out for young Samuel Winter of Eikanger Bjorsvik – a rising star in the making.