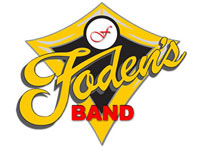 The evening Gala Concert attracted an appreciative audience to Bridgewater Hall – one that left for home later that night well pleased with the entertainment they had been served up with for their pricey tickets.

Juggernaut

Much of that satisfaction came from the musical juggernaut of Foden's Band.

So far this year they have been in scintillating form at the RNCM Festival of Brass under James Gourlay, as well as producing a rip-roaring 'Paganini' under Allan Withington to take the North West Area title.

Here they were superb under Howard Snell.

Harmless

Perhaps it was the welcome return of Monsieur Snell to conduct them again - an all too brief reminder of the old Bill Shankly saying – 'form is temporary, class is permanent'.

Semi retirement, 'harmlessly employed ' (his own words) boat building in France seems to suit very well indeed, as he came full of musical joie-de-vivre to provide a masterclass of brass band direction.

Foden's should get him mooring rights on the Manchester Ship Canal.

Influence

Conducting without a baton, his influence was marked from the word go – the eager player's responding to every nuance with startling precision and finesse.

'The Spirit of Praise', 'Ruler of the Spirits', 'Molly on the Shore' and 'The Way we Were' were polished to the point where you could see the MDs smiling face reflected in them.

Star

No wonder the quite remarkable Jens Lindemann had to be on top form to ensure the audience knew who was the star of the show.

He did just that of course, but he was pressed hard.

His last appearance here in 2006 was also linked to these bands.

However, having recorded a solo CD earlier this year with Foden's (and launched on the day), it was appropriate that the Sandbach band should accompany him once more.

Oozing class

John Maines faux- pax introduction as former Arsenal goalkeeper Jens Lehman gave the American, who proudly comes from hard working first generation immigrant stock, the opportunity to showcase his linguistic skills – re-introducing himself in his parent's native German tongue.

The man oozes class.

Switching between, flugel, trumpet and soprano cornet, he was on stunning form, giving a brilliantly fruity taster of the new CD with segments of Peter Meechan's 'Apophenia' and the traditional 'Shenandoah' complete with Spanish 'olays' thrown in for good measure.

Sales in the foyer must have gone through the roof.

Masterful musicians

To complete his contribution he then donned a Foden's jacket to join Helen Williams in Meechan's engagaing arrangement of the Queen hit, 'Who Wants to Live Forever?'

Howard Snell knows a world class act when he hears it, and his subtle nod of appreciation at its conclusion spoke volumes. It was a lovely touch of understated class between masterful musicians.

Foden's rounded off with some vintage Snell compositions - the eerie 'The Old Chalet' forming the aperitif to a power house performance of a wonderful new arrangement of the 'Finale from Beethoven's Symphony No 7'.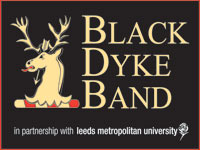 Dyke delivery

As the audience reflected on the first half and snapped up signed copies of the solo CD, they returned to hear what Black Dyke could deliver.

The opening 'Home of Legends' (not 'Horizons' as announced by John Maines afterwards who had a mixed day of it) tested the foundations to their full.

Finest exponents

Richard Marshall then reminded everyone why he is one of the finest exponents of lyrical cornet playing in 'Princess Alice', which paved the way for Gary Curtin to demonstrate his skills in Peter Graham's showcase 'Bravura'.

Gary along with Zoe Hancock shone in the Karl Jenkins 'Benedictus' - before the band moved seamlessly into excerpts from Greig's 'Peer Gynt', played with contrasting lyricism and darkly hued drive.

Controlled

Andrea Price's high paced xylophone solo, 'Fling' and finally, the old potboiler, 'Firebird' closed a set that showed Dyke in classy, controlled form.

The encore was an old (and we do mean old) favourite – much to the delight of the audience with 'Lucerne Song'.

More the whole

It ended the evening with something familiar to whistle to on the way back to the car park.

Many in the audience rose to their feet at the conclusion, but it was perhaps more a deserved recognition of the evening as a whole, rather than just the tasty lollipop they had been given to go home with.

Malcolm Wood