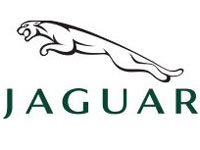 The strong bond that unites the Jaguar Land Rover Band and the Brass Band of Central Florida has been in existence for some years now, but initially blossomed when Dave Lea led the band to second place at the US Open in 2006; the year in which Central Florida, then under the directorship of Michael J Garasi, secured a hat trick of contest victories.

Grown

That 'special relationship' has grown ever since and a mutual respect was immediately evident with Jaguar Land Rover (the 'warm up act' as Dave Lea so self deprecatingly put it) getting their first half contribution off to a flying start with Sandy Smith's arrangement of 'Stingray', and in doing so amply demonstrating what a confident, exciting sound the band currently possesses.

German's march 'The President' displayed admirable style and a well chosen tempo, whilst principal cornet Darren Lea, although occasionally being pushed to the limits by some over enthusiastic accompaniment, was a stylish, full blooded soloist in 'Cry Me a River'.

Philip Harper's skilful arrangement of Queen's 'Who Wants to Live Forever' was marked by sensitive playing along with beautifully observed dynamics, whilst solo euphonium Ian Wright took centre stage for 'Carnival Cocktail', in a performance marked by the notable clarity of articulation and infectious sense of fun.

Highlight

Jaguar's ensemble highlight however was Eric Ball's 'The Kingdom Triumphant'.

Displaying majesty and atmosphere, Dave Lea shaped an emotive reading to the extent that the scrappy encore of 'Hawaii Five -0' that followed proved to be somewhat misplaced in the company of Ball's inspired music.

Sparkling

With the two bands joining forces to open the second half with Paul Murtha's 'Heroic Fanfare', the majority of Central Florida's contribution was taken up with a trial run of their Brass in Concert programme – a heavily Latin flavoured set of high quality arrangements by MD Chad Shoopman, Rick Mizell and Jim Derrick.

Sparkling choreography was perfectly harmonised to the music taking the presentation to new levels of sophistication in banding terms.

The Piazzola opener 'Tres Minutos', had it all; thoughtful choreography, high octane energy, one of the best kit players you will ever hear in Rich Sweat, and an improvised horn solo - all played from memory.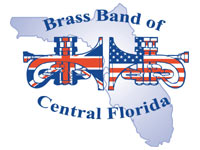 Floating

Ginastera's, 'Danza del Trigo' from the ballet 'Estancia' saw the band arched around a central marimba with powerhouse soprano player Dee McAfee positioned off stage, floating his melodic line over beautifully nuanced harmonies.
The dark undertones of Frank Perkins fantastical 'Fandango' formed a sinister precursor to Arturo Sandeval's 'A Mis Abuelos' (To My Grandparents) which saw Chad Shoopman shun his trumpet in favour of a borrowed cornet to display his stratospheric high range playing.

Silky

That contribution then neatly segued to a return to Piazzola for the relaxed sounds of the tango 'Oblivion', featuring silken and stylish sounds from John Copella on flugel.

The riotous 'Danza Finale' abounded in Latin cross rhythms and intricate interplay and made for a blistering end to the Latin themed element of the concert.

Faring less well was 'Ravenswood' which, despite Dave Lea at the helm, was underwhelming - although a distinctly idiosyncratic inter-planetary journey through the final two movements of 'Music of the Spheres' was followed by a handful of encores, the highlight seeing Florida's MD once again showing off his screaming skills on the cornet in Maynard Ferguson's 'Give it One'.
Gruelling

It was extraordinary playing from a versatile and talented musician whose personality and charisma is at least as big as his considerable physical stature.

The gruelling impact of the band's tour schedule might not have helped the Americans during their performance at the Gala Concert at The Sage the following Saturday, but on the evidence of the exhilarating display, few in the audience will have been surprised by the band's triumphant second prize at the Brass in Concert contest.

Chris Thomas