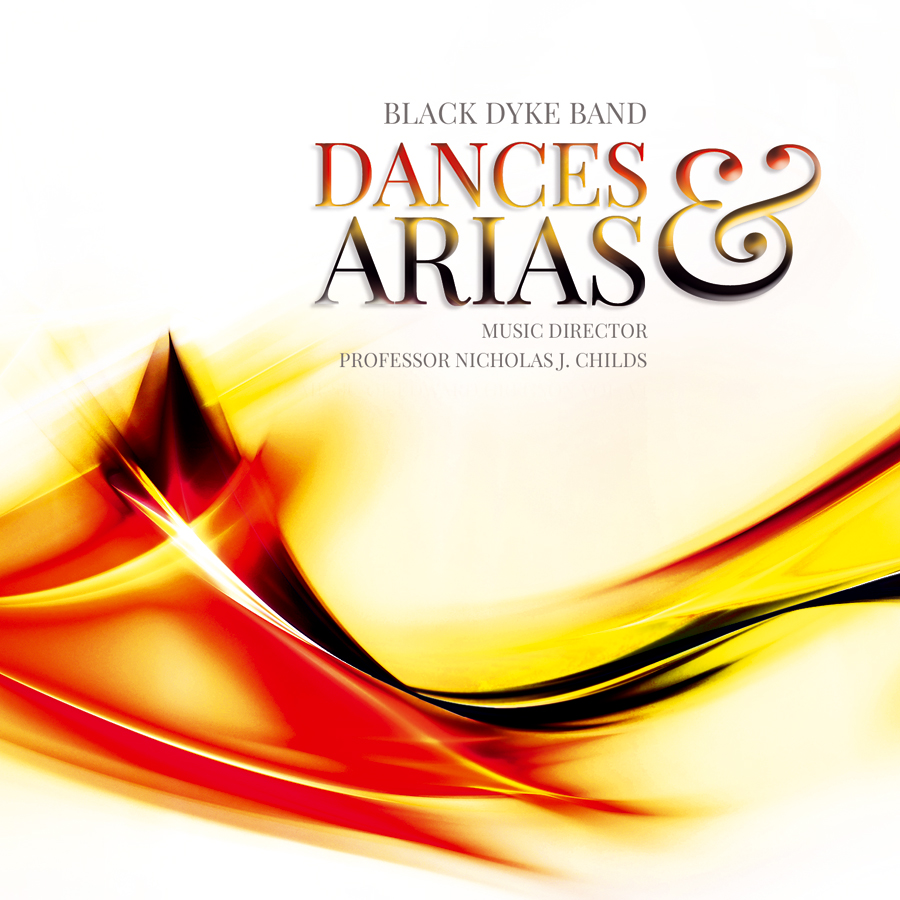 Hopefully, Edward Gregson's predictions of musical mortality will be proved wrong time and time again.
A relationship with Black Dyke that stretches back over five decades shows little sign of disappearing gently into the musical night. On this evidence, the freshly stoked embers of a mature compositional fire are burning as brightly as ever.
Freedom of expression
This latest volume (the sixth in an immensely satisfying series) encompasses works from the early 1970s to date - revealing a remarkable seam of explorative freedom of expression that continues to develop its musical language in a way few, if any other composer has done for the medium.
'Patterns' can almost be considered a conceptual work; a youthful, geometric imagination of thematic and rhythmic stimulants that pulsate with energetic colour. Written in 1974 it provides the genesis for later motifs and themes with a rigour that retains a remarkable freshness of bite.
Present tense
There is also a striking sense of the present about his 'Four Etudes', despite encapsulating a 34 year span from the first three movements based on a set of piano pieces from 1982.
The capricious mini-portraits are inspired by the quirks of mood; the muted timbres of the opening 'Canticle' sparse and emerging, whilst the 'Dance' that follows is dislocated and troubling. The sardonic wit displayed in 'Excentrique' is chilling in its absurdity when balanced against the bristling anger of 'Aleppo' - an extended paean to an incomprehensibly barbaric 21st century tragedy that offers a mere glimmer of hopefulness.
Lineage
The 'Cornet Concerto' is also a work that spans decades - the latest in a formidable lineage that stretches back to the 'Horn Concerto' written for the great Ifor James in 1971. It is a construct of reflection and recall – beautifully performed by Richard Marshall with an agile flexibility of technique and musicality.
Epoch
Two major works, some 30 years apart, frame the release in engrossing substance. 'Dances & Arias' is marvellously resurrected from puzzling neglect in a performance rich in depth and clarity of thought to reveal an intense musical dialogue that expertly oscillates between the rhetorical and the concise.
Even in its reworked contest form 'The Trumpets of the Angels' retains its thrilling sense of Biblical epoch - coruscating in its visceral drama; the seventh angel the harbinger of fate eternal.

Brilliantly performed it leaves you breathless and spent, yet eager to hear yet more from a compositional pen that is far from writing its last.
Iwan Fox
Available from: http://www.worldofbrass.com/index.php/

1. Dances and Arias
2-4. Cornet Concerto
Soloist: Richard Marshall
i. Sonata
ii. Intermezzo (...of more distant memories)
iii. Rondo
5-8. Four Etudes
i. Canticle
ii. Dance
iii. Excentrique
iv. Aleppo
9. Patterns
10. The Trumpets of the Angels
Soloist: Gareth Small