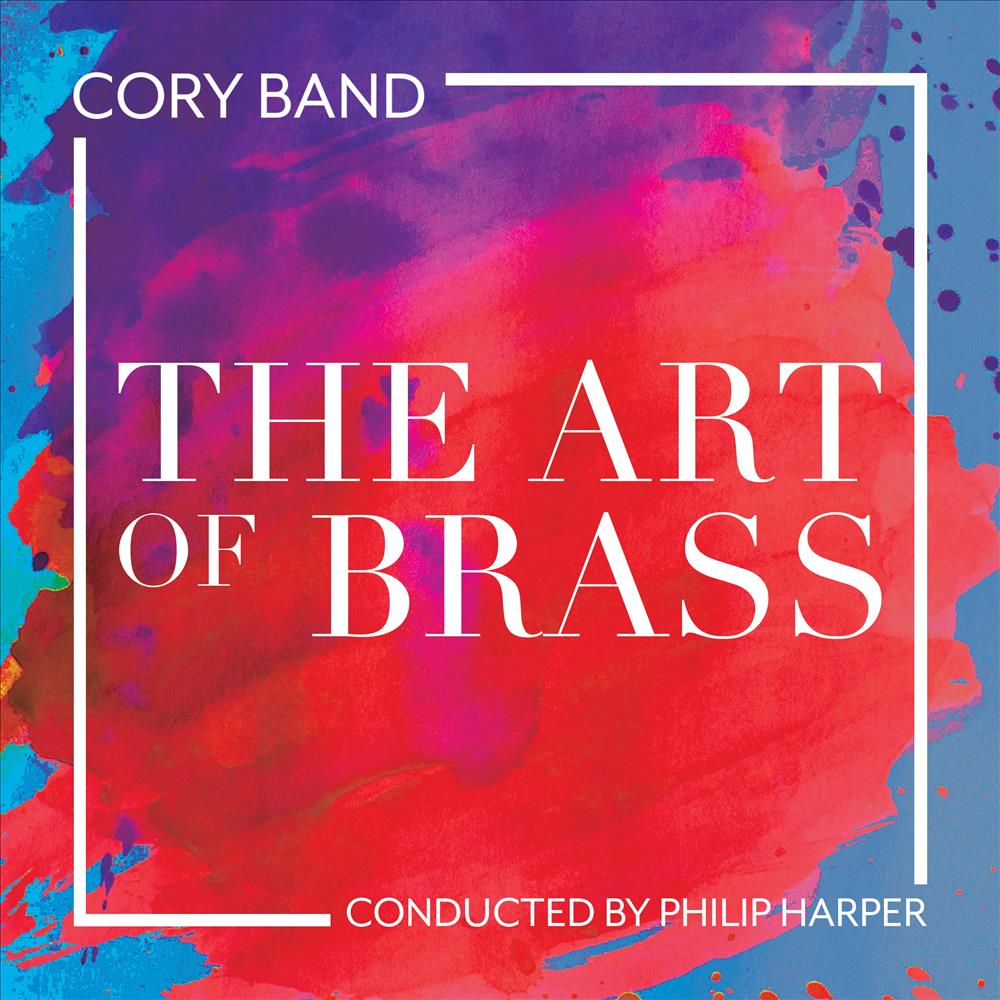 Cory's decade as the world's number 1 ranked band is celebrated with an invitation from MD Philip Harper to a showcase exhibition promising a typically enticing mix of artistic styles and genres.
His inherent eclecticism makes for enjoyable, if at times slightly perplexing detours - as if finding a Rembrandt hanging next to a Damien Hirst, or a Henry Moore propping up Tracey Emin's unmade bed on a visit to the Tate Modern.
However, it's the type of listener-friendly lucky-bag dip of delights that has made Cory's concert and entertainment contest name: Where else would you find Jim Swearingen and Franz von Suppe leading you into Debussy, The Beatles, Alfred Newman and Duke Ellington?
Quality
Those slender links are half the fun when you can pop around the corner for a glance at some of the conductors own canvases before heading on a geographical mini-tour, a touch of musical divination and some poptastic seasonal meteorology - all rounded off by the substantial portraiture of a test-piece Scottish gallery.
It also works because the playing is of such quality; each piece delivered in authentic style, richly coloured and textured, the technique bristling with energy and accuracy on the MDs generous tether.
'Pique Dame' has a capricious delicacy emboldened by its growing sense of card playing serendipity, 'Captain from Castile' echoes with swashbuckling Tyrone Power excitement and the trio of soloists provide cultured interludes of lyricism hard to better.
Greatest reward
It's that final trip through Howard Snell's own artistic eclecticism that gives the listener greatest reward though.

The finely contrasted, superbly paced interpretation of 'Gallery' is enhanced by the inclusion of the haunting 'The March back to Camp' movement that reveals its sorrowful footfall tread of utter desolation in such emotive fashion.

You may well leave this particular Cory exhibition uplifted by the closing glories of 'Ben Lomond', but it's their musical interpretation of John Singer Sargent's painting that will remain fixed in your mind's eye.
Iwan Fox
1. Valero (James Swearingen arr. Sandy Smith)
2. Pique Dame (Suppe arr. TC Brown)
3. The Girl with the Flaxen Hair (Debussy arr. Peter Parkes)
Soloist: Tom Hutchinson
4. Sergeant Pepper's Lonely Hearts Club Band (Pau McCartney arr. Philip Harper)
5. With a Little Help From My Friends (Paul McCartney arr. Philip Harper)
6. Captain from Castile (Alfred Newman arr. Philip Harper)
7. Mood Indigo (Duke Ellington arr. Philip Harper)
8. And Death Shall Have No Dominion (Philip Harper)
Soloist: Glyn Williams
9. East Meets West (Philip Harper)
10. Gota (Peder Karlsson arr. Tina Kvamme)
11. Domen (Jan Magne Forde)
Soloist: Helen Williams
12. Tarot! Tortuous Tarot! (Andrew Wareham)
13. The Four Seasons (Vivaldi arr. Philip Harper)
14-20. Gallery (Howard Snell)