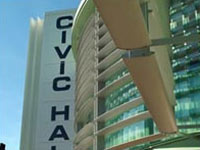 Sunday 11th March

Adjudicators: Malcolm Brownbill & Barry Thompson

Test Piece: Cross Patonce (Goff Richards)

Draw: 9.00am

Commences: 10.00am
---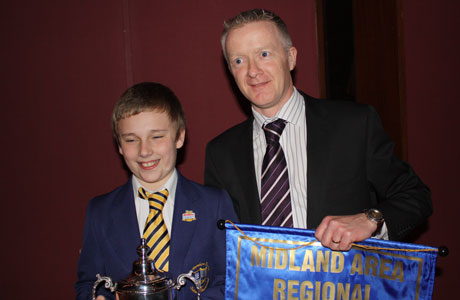 Co-op dividend for 2011 winners Leicestershire

As has already been heard at both Blackpool and Bradford, 'Cross Patonce' is fast becoming a musical burden too heavy to carry off for many Second Section bands.

It remains a very fine work, but one that seems to have been erroneously thought of as a Second Section test piece.

Helping hand

To excuse the misplaced illusory metaphor, but not even Simon from Cyrene can help. He was last seen giving a helping hand a thousand few miles away from Bedworth...

There are some strong looking bands in this relatively small field of contenders, with three enjoying an early season run out at Butlins on a tough old ask from antiquity in the shape of 'The Frogs'.

Will that give them an extra competitive edge though?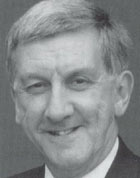 Double impression

After going from strength to strength in 2011, one band looking to make an impression on adjudicators Malcolm Brownbill and Barry Thompson (right) will be Shirebrook Miner's Welfare under Mark Wilcockson.

They just missed out last year but started this season in fine fettle as they claimed a cracking podium finish at Butlins in 3rd place.

More of that and they should be looking at their second Finals trip in three years.

You have to look long and hard into the record books to see the last time one MD led two bands to qualification in the same contest at any area, let alone here.

However, if Bakewell Silver show the same form as they did in winning on 'Cross Patonce' at the Derby contest earlier this year, Mark Wilcockson could be celebrating one heck of a double.

You wouldn't bet against him doing just that.

Running bands

Two bands that will look to be in the running will be Wigston and Foss Dyke.

Both dropped down from the First Section, although they claimed solid midfield finishes last year, so they should be confident of at least making a mark on the top six under the experienced batons of Garry Sleath and Richard Sandham.

Revel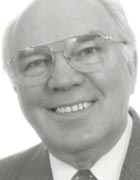 Bilton Silver (Rugby) returns under the baton of David Stowell, who should revel in the opportunity to draw the music from this particular score.

Last year's runner up went on to come a solid 8th at the National Finals so should be confident of being in the hunt once again for Cheltenham B&B forms.

Andrew Dennis takes the baton to lead the consistent Matlock as they seek their first finals appearance since 2008.

They will look to continue in the same vein that saw them claim 3rd at the Leicester contest in November.

Solid frogs

Raunds Temperance produced a solid performance of 'The Frogs' at Butlins to come 7th against a high class field of rivals, so should be confident of doing well here after just missing out on a qualification place last time around in coming 3rd.

Robin Norman has bags of experience to call on, and it could come in handy of they are to return to the National Finals for the first time since 2005.

Graduates

The two graduates from the Third Section, Amington and Avonbank (Evesham) both enjoyed a good 2011 season, with Amington reaching Cheltenham where they came 13th.

The band has come a long way in a short space of contesting time (they were in the Fourth Section in 2008), so they should be confident of holding their own despite a reality check in coming a disappointing 17th place at Butlins.

Avonbank meanwhile has been building solidly under the baton of Nick Smith, and gained promotion on the back of two consecutive podium finishes in the Third Section.

They could be a bit of a dark horse if they have been able to build on that.

Canny sop

Finally, Towcester Studio will hope that they can improve on last year's 8th place and return to the form that saw them come 4th the year before.

Dave Jones is a canny MD (as any former sop player would be) and could well lead them back into the frame once more.

Martin Benson
---
As for a winner?

We are going for a double – with Mark Wilcockson the chap to lead both Shirebrook and Bakewell to Cheltenham.

It may be the 4BR 'Kiss of Death' but we think he's a chap who can carry it off.

Bilton Silver and Foss Dyke should push the duo close though, with Matlock and Raunds in the mix too.

That dark horse we spoke of is Avonbank.

4BR Prediction:

1. Shirebrook Miner's Welfare
2. Bakewell Silver
3. Bilton Silver (Rugby)
4. Foss Dyke
5. Matlock
6. Raunds Temperance

Dark Horse: Avonbank Evesham
---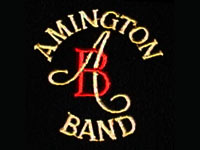 Amington
Conductor: Wesley Kendrick

Last 15 Years:
2011: 2nd in Third Section (W. Kendrick) (prom)
2010: 11th (W. Kendrick)
2009: 4th (W. Kendrick)
2008: Winners of Fourth Section (W. Kendrick) (prom)
2007: 3rd (W. Kendrick)
2006: 2nd (W. Kendrick)
2005: DNC
2004: 16th
---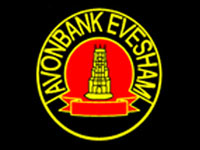 Avonbank Evesham
Conductor: Nick Smith

Last 15 Years:
2011: 3rd in Third Section (N. Smith) (prom)
2010: 3rd (A. Davidson)
2009: 10th (N. Smith)
2008: 8th (G. Smallwood)
2007: 7th (N. Smith)
2006: 5th (N. Smith)
2005: 16th (A. McCrae)
2004: 11th (A. McCrae)
2003: DNC
2002: DNC
2001: 7th in Second Section (rel)
2000: 5th
1999: 14th
1998: 15th
1997: 6th
---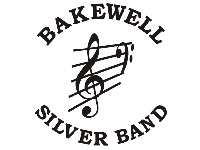 Bakewell Silver
Conductor: Mark Wilcockson

Last 15 Years:
2011: 10th (M. Wilcockson)
2010: 3rd (M. Wilcockson)
2009: 2nd in Third Section (M. Wilcockson) (prom)
2008: 6th (M. Wilcockson)
2007: 6th (M. Wilcockson)
2006: 15th (M. Wilcockson)
2005: 9th (M. Wilcockson)
2004: 14th (M. Wilcockson)
2003: 3rd in Fourth Section (M. Wilcockson) (prom)
2002: 6th
2001: 9th
2000: 15th in Third Section (rel)
1999: 12th
1998: 10th
1997: 17th
---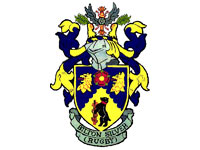 Bilton Silver (Rugby)
Conductor: David Stowell

Last 15 Years:
2011: 2nd (D. Stowell)
2010: 10th (B. Clarke)
2009: 7th (B. Clarke)
2008: 5th (B. Clarke)
2007: 10th (B. Clarke)
2006: 16th in First Section (B. Clarke) (rel)
2005: 14th (B. Clarke)
2004: 7th in Second Section (B. Clarke) (prom)
2003: 7th (B. Clarke)
2002: 4th
2001: 14th
2000: 20th in First Section (rel)
1999: 12th
1998: 12th
1997: 11th
---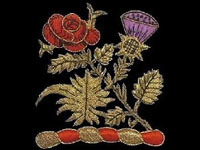 Foss Dyke
Conductor: Richard Sandham

Last 15 Years:
2011: 13th in First Section (P. Murrell) (rel)
2010: 14th (P. Murrell)
2009: 5th (A. Keegan)
2008: 5th (J. Davies)
2007: DNC
2006: Winners (G. Wyatt)
2005: 9th (W. Ritchie)
2004: 8th (W. Ritchie)
2003: 6th (W. Ritchie)
2002: DNC
2001: 12th Championship (rel)
2000: 8th (prom)
1999: 6th
1998: 5th
1997: 16th
---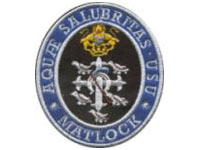 Matlock
Conductor: Andrew Dennis

Last 15 Years:
2011: 5th (D. Clark)
2010: 8th (D. Clark)
2009: 6th (R. Jepson)
2008: Winners of Third Section (R. Jepson) (prom)
2007: 2nd (R. Jepson)
2006: 9th (R. Jepson)
2005: Winners of Fourth Section (R. Jepson) (prom)
2004: 3rd (R. Jepson)
2003: 12th (K. Short)
2002: 18th in Third Section (K. Short) (rel)
2001: 15th (N/K)
2000: 10th (N/K)
1999: 8th
1998: 9th
1997: DNC
---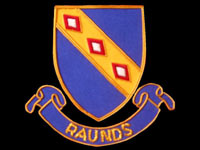 Raunds Temperance
Conductor: Robin Norman

Last 15 Years:
2011: 3rd (R. Norman)
2010: 16th in First Section (R. Norman) (rel)
2009: DNC (rel)
2008: 12th in Championship Section (J. Mott)
2007: 12th (J. Mott)
2006: 9th in First Section (J. Fletcher) (prom)
2005: Winners of First Section (J. Fletcher)
2004: 2nd in Second Section (J. Fletcher) (prom)
2003: 5th (J. Fletcher)
2002: Winners of Third Section (prom)
2001: 2nd
2000: Winners of Fourth Section (prom)
1999: 3rd
1998: 10th
1997: DNC
---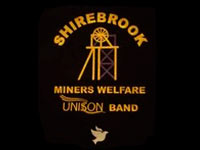 Shirebrook MW Unison
Conductor: Mark Wilcockson

Last 15 Years:
2011: 4th (M. Wilcockson)
2010: 2nd in Third Section (M. Wilcockson) (prom)
2009: 3rd (M. Wilcockson)
2008: 4th (M. Wilcockson)
2007: 11th in Second Section (M. Wilcockson) (rel)
2006: 9th (M. Wilcockson)
2005: 12th (M. Wilcockson)
2004: 8th (M. Wilcockson)
2003: 17th (M. Wilcockson)
2002: 16th (M. Battersby)
2001: 17th in First Section (N/K) (rel)
2000: 18th (N/K)
1999: 6th in Second Section (prom)
1998: 5th
1997: 7th
---
Towcester Studio
Conductor: David Jones

Last 15 Years:
2011: 8th (D. Jones)
2010: 4th (D. Jones)
2009: 14th in First Section (H. Thomas) (rel)
2008: 13th (H. Thomas)
2007: 15th (B. Johnson)
2006: DNC (rel)
2005: 11th in Championship Section (A. Sellers)
2004: 3rd in First Section (A. Sellers) (prom)
2003: 7th (A. Sellers)
2002: 4th (A. Sellers)
2001: Winners of Second Section (A. Sellers) (prom)
2000: 8th (A. Sellers)
1999: 7th in First Section (rel)
1998: 16th
1997: 18th
---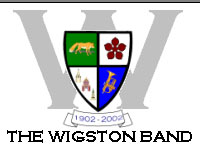 Wigston Band
Conductor: Garry Sleath

Last 15 Years:
2011: 11th in First Section (G. Sleath) (rel)
2010: 17th (G. Sleath)
2009: 9th (G. Sleath)
2008: 6th (G. Sleath)
2007: 10th (G. Sleath)
2006: 4th in Second Section (G. Sleath) (prom)
2005: 2nd (G. Sleath)
2004: 15th in First Section (G. Sleath) (rel)
2003: 15th (G. Sleath)
2002: 5th in Second Section (prom)
2001: 4th
2000: 9th
1999: 16th
1998: 14th
1997: 13th
---
Past Qualifiers:

2011: Leicestershire Co-operative, Bilton Silver (Rugby)
2010: Tintwistle, Blidworth Welfare
2009: Shirland Welfare, Wellington (Telford)
2008: City of Coventry, Harborough
2007: Phoenix West Midlands Brass, Harborough
2006: Foresters Brass 2000, Hopkins Solicitors Blidworth
2005: Shirland Welfare Training, Wigston
2004: Hathern, Raunds Temperance, Stourport on Severn
2003: Shirley Band, Darley Dale, Stourport on Severn
2002: Langley, Shirley, Brackley
2001: Towcester, Tintwistle, Harborough
2000: Ibstock Building, Bedworth
1999: Moulton Brass '77, City of Stoke on Trent
1998: Bedworth, Derwent, Shirland Miners
1997: Newstead Welfare, Greasley Old Hall, Derwent Brass
1996: Riddings, Premier Brass (Stamford), Ibstock Building Products
1995: Glossop Old, Unity Brass, Harborough
1994: Darley Dale, Unity Brass, City of Stoke
---
Midlands Bands at the Finals:

2011: 2nd, 8th
2010: 8th, 14th
2009: 13th, 17th
2008: 6th, 14th
2007: 3rd, 15th
2006: 5th, 16th
2005: 11th, 13th
2004: 1st, 17th
2003: 16th, 17th, 18th
2002: 2nd, 3rd, 7th
2001: 3rd, 6th, 9th
2000: 3rd, 6th
1999: 7th, 11th
1998: 2nd, 6th