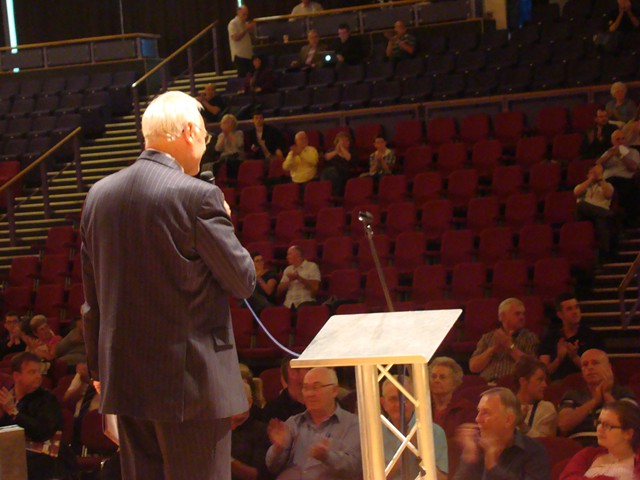 An optimist faced with the reality? Robert Morgan MBE adresses the faithful

Not for the first time in its short history, the English National Championship faces an uncertain future.

BFBB Chairman Robert Morgan MBE may well be a self confessed 'extreme optimist', but even he must know that the next decision his organisation makes about the event may well be the last.

Away from Preston

As Saturday's contest confirmed once and for all, if the English National does have a long term future it is certainly one that is away from Preston.

The championship has never felt truly at home at the Guild Hall.

Too big, too sterile and too far away for day out for listeners, it has been unable to create any sense of contesting atmosphere.

The bands don't like it, whilst the potential audience has been apathetic about the place. It is time to move on and move away.

Where to go?

The headache for Robert Morgan and his hard working team of volunteers however is to where?

The RNCM in Manchester perhaps offers the short term solution: compact and more central it is used to putting on banding events.

Buzz

The main auditorium sits around 400 people, so current numbers could be accommodated without much of problem: At least the place will look full and create a buzz of contest day atmosphere.

Even if they do decide to go to Manchester the BFBB must up their game considerably on the presentation and organisation front though.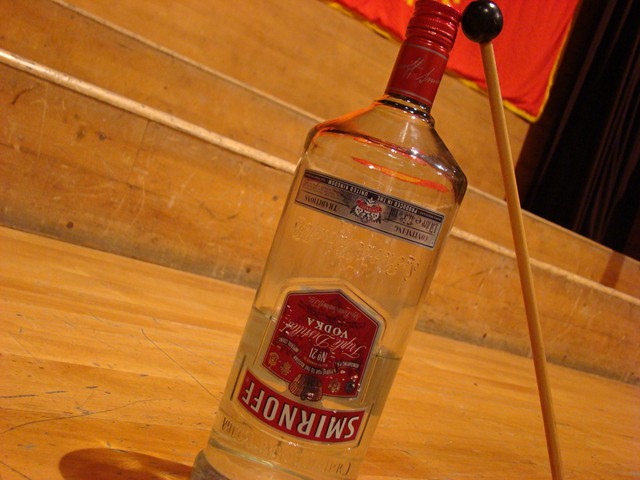 What about a drinks sponsor?

Finances

Sponsorship is an ongoing problem, but with the Olympics out of the way, a new focus for either the BFBB Development Officer or the Liaison Officer is needed to target revenue streams, as well as offering their services to assist the qualifying bands in raising the necessary finance to get to the European Championships.

Both Black Dyke and Leyland face bills of around £20,000 or more for Oslo in 2013. That is serious money in anyone's books. Foden's may have been disappointed at coming third on the weekend, but you suspect their treasurer is breathing a little sigh of relief.

Up the game

As for the current contest, the sheer hard graft of the BFBB has kept things going up until now, but in doing so they certainly took eye off the ball with the little details in Preston.

Sloppy bill posters that hadn't been checked for basic grammer can be fixed in a jiffy, whilst the admirable Sally Coleman will have learnt a valuable lesson in the skills of being a day long compere at a major event.

She was woefully briefed and prepared for the particulars of the job: Nothing about the music, the judges, the composers, the contest, the European itself, the trade stands etc.

As a result the day lacked of any sense of occasion with the presentation ceremony a damp squib.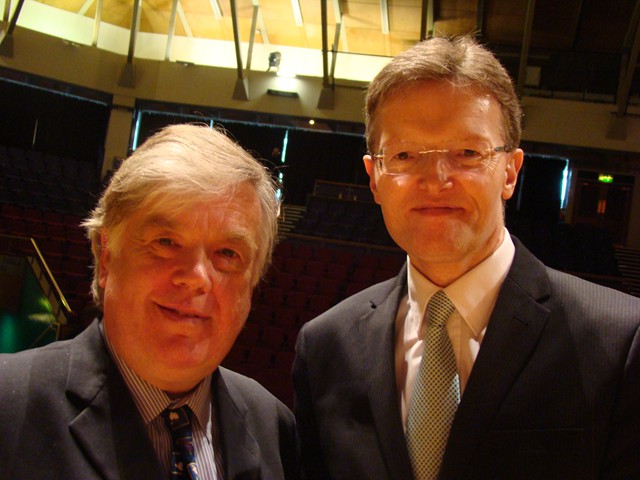 Two out of four insn't good enough. Roberts & Wormald made it to the stage

Judges?

Not having the two set work judges on stage to explain themselves was a huge faux pas – with the totally inadequate 'in-absentia' explanation note, nothing short of embarrassing, both for two of the most respected and professional adjudicators in the business and for the BFBB.

Something went awry – badly so. It was nothing short of a snub to the people who had paid good money to come to the event.

Not having the band reps on stage is bad enough – but the judges?

Hard graft

The English National Championship has survived on life support ever since it was dropped in the mire by fair weather promises after the first contest in 2006, through a combination of sheer hard graft and stubborn determination by the BFBB to make it into a major event worthy of the name.

However, the encouraging signs of recovery were dealt a harsh blow this year.

Future

There is a future for the contest (audience numbers are low but growing slowly), especially as its structure provides the competing bands with a real test of their true contesting abilities.

Whether or not that is enough however, is now open to debate, discussion and decision.

Those extreme optimists such as Robert Morgan MBE, will need to put forward a very good case for it to survive.

Iwan Fox