The 2012 adjudication team of Steve Sykes, Stephen Roberts and Derek Broadbent

More brilliant British Open images from Goldy Solutions can be found at:
http://www.pbase.com/troonly/2012_british_open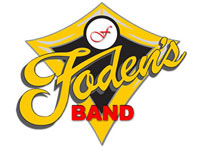 1. Foden's
I: Good effective opening, well detailed and tempo works.

E – fine horn ensemble, This drives along – all links nicely done. No lack of verve and the rhythms are heard as you progress. Perc in good form.

G – gets a bit muddy – but you recover – and you make a good close.
II: A tasteful opening – you set the mood. Solo cornet is in fine form – this is beautifully shaped – thank you.
Euphs – in fine form – a pleasure to hear. Horns join the mixture in fine form as does the flugel. Duo well thought out and descends well to X. Trom – excellent from solo. Well supported by all.
Y – a lovely noise here. Sop excels – as do all soloists. This is so nicely put together. Worth listening to! Approach to BB has just the right atmosphere – and onwards you create the mood.
CC – to good effect. DD – BBs to good effect. Bravo Ebs – Bravo again! Euphs don't disappoint. Thank You!
III: Good brisk tempo! – well detailed. No lack of conviction. Dynamics and detail are superb! I just listen.
And it was worth listening to!!
Thank you very much – Band, Soloists & Conductor for a magical performance
Derek Broadbent
---
Driving tempo – and clean!

D - is very articulate.

H – dynamic shapes are convincing

This is played with real commitment.

Super first section.
A little untuneful in 2nd bar of U

A super cornet cornet solo is so well shaped and phrased.

V – has a glorious euphonium. W – solo horn and flugel continue the high standard. X – really beautiful trombone playing here and Y – has a sonorous ensemble.
Z – so lyrical in flugel and soprano. AA – has emotional content and MD shapes so well. CC – is ethereal. DD – Super BBb tubas are as one. EEbs tubas – well phrased.
FF – fantastic euphonium duet!

GG – has drive and purpose. Meticulous playing is very engaging.

Percussion are first rate throughout.

This is playing of great commitment.

VV – has a super final build and leads to a breathless conclusion. Well sorted by MD!

Very enjoyable
Steve Sykes
---
Good opening, continues with muscular and generally tight articulation. Rhythm is always convincing and weight of sound is rich and full.
U – is secure. Fine solo cornet and lovely euph sounds. Splendid horn and flugel. Excellent solo trombone. Great sop. Marvellous band.
Quality cadenzas.

GG – tight and well judged – good detail
Fabulous – what a performance!

Detail, quality, musicality – it had it all!
Stephen Roberts
---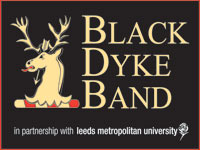 2. Black Dyke
I: A fine opening – well detailed – well chosen tempo – perhaps a little more drive would enhance. There is much to commend in his playing.
Dynamics well observed – at times a four semis got lost 8n the six, but there is much to commend. A great close is made.
II: Tasteful horns to open well supported by all. Solo cornet plays with style and grace. A bit sticky in the sixes but you recover to close in fine style. Euph in fine form – well supported by all.
The horn joins the mix as does the flugel. Duo – top form. Solo trombone shows the way – perhaps a bit OTT for my taste. Y – A good ensemble sound. L – reflective – fine sop – take care not to overdo the dynamics here please. Approach to BB – is better. CC – just the mood
DD – BBs safe and secure – nicely shaped. Ebs – bold but in good style. Euphs – emphatic.
III: Brisk tempo. I do hear the opening detail. All details work with good dynamics. There is drive to the music, everything in its place. No lack of commitment in this playing. Exciting stuff!
Fireworks at the end indeed.
A fine performance. This had all the right ingredients of top class playing. Perhaps a little safe in tempos in the opening movement, but little else to worry.
Thank you very much indeed, Band, Soloists and Conductor alike.
Derek Broadbent
---
Neat, compact and precise to open.

Good dynamic expansions and always with plenty of headroom.

This is highly articulate playing.

A very impressive first section.
U – just a shade untidy in transition to cornet solo. A very lyrical cornet solo and it flowed so well. V – a vocal euphonium duet. W – solo horn and flugel have a super tone and style.
X – a wonderful trombone solo is so well phrased.

Y – has a sonourous ensemble sound. Great soprano and flugel at Z. Percussion is first rate throughout. CC – is ethereal.
DD – Excellent BBb tubas and clever phrasing! EEb tubas too! Great euphonium duet!

GG – has a great tempo and is thoroughly engaging. All connections are made.

RR – mid band semi quavers are superbly effective!

VV – the final 'build' is compelling and leads to a breathless conclusion!

Really nailed it!

Thank You
Steve Sykes
---
Tempo allows good clarity and band maintains good rhythm and neat ensemble.

Occassional blips on high C#s in cornets but overall a fine 1st movement.
U – not entirely clean. Good solo cornet, but the odd clip is a shame. Good euphs. Fine sounding horns and flugel. Splendid solo trombone – really expressive, if a trifle overdone.

Y – great band sounds with well shaped phrases – dynamics occasionally rise a little too much.
Cadenzas all sound fine and EE sounds excited but controlled rhythmic impetus. Dynamics are impressively displayed!
This was a very fine performance with fine detail, splendid solo playing and well judged tempi.

Those minor clips in the slow section just took the winning edge off – otherwise it was near faultless.
Stephen Roberts
---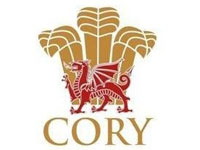 3. Cory
I: Good detail and links in the opening sections – this drives on – a well chosen tempo for the musical shapes. H- well linked – a loose moment or two spoils. K – is dramatic – much to commend in this playing. O-P – not your neatest, but you recover. Sop in good form and you close well.
II: Perhaps a shade loud for p to open – then a little uncomfortable moment spoils. Solo cornet – so tasteful – beautifully shaped and so musical – thank you.
Euph – peaceful indeed. W – Solo horn plays with tenderness – flug – joins the mix in good style. Duo – this works so well. Trom – lyrical playing – watch the balance in the close of the duo please.
Y – Gorgeous noises ensure a fine band sound. Sop shines.
Z – Reflective as it should be. Lovely sop lines – so very musical. Thank you –also AA – nothing overdone. Approach to BB – just as it should be and to close. CC – Just the mood. BBs – controlled – nothing overdone. Eb – moody – to good effect. Euphs – bring the close in fine style.
III: I do hear the opening – and this zings along at a brisk tempo. Such good detail is heard – fireworks indeed too – to good effect. There is so much to commend – full of drama – and you head for a close of great impact.
A fine show indeed – with so much to commend. Great detail – great musicality – from top to bottom – just that little moment to open the 2nd movement.
Thanks to Band, Soloists and Conductor for a most enjoyable performance.
Derek Broadbent
---
Very articulate top open (esp low brass)

Incisive playing and very detailed in dynamic contours.

I note super soprano and bass trombone.

Its all well sorted and a very good first section.
U - a bit uncertain into 2nd bar.
A really super cornet solo is very lyrical and well phrased.

Y – a real duet – stylish.

W – solo horn and flugel continue this high standard.

X – a seductive trombone solo- lovely legato and well phrased.

Y – a very sonorous tutti sound.

Z – flugel and soprano play with a wonderful style
CC – is ethereal. DD – secure and shaped tuba cadenzas

FF – euphoniums are impressive

GG – has pace and has great intensity.

HH onwards to II – not all high cornet downbeat quavers are in the slot!
bar 339 is very effective here

OO – good dynamic shapes

TT – incisive + VV – the final 'build' is terrific!
Good show! – very well sorted

Thank You
Steve Sykes
---
Opening is secure and rhythmic cells mainly well executed with plenty of vivacity and musicality. Sop is outstanding.
U – not quite secure. Solo cornet plays nicely with good sense of style. Euphs sing well together in spite of small clip.

Horn and flugel sound fine and there is a pleasing sense of musical flow. Solo trombone is well projected and full band sound leads to a good sense of climax.
Z – very fine sop plying – bravo!
Atmospheric close is nicely judged. Tuba cadenzas well shaped and euphs flow nicely into GG which has good detail. There is plenty of merit here – it has punch and excitement, but is controlled.
A very fine performance, with plenty of life and punch.

The slow movement flowed beautifully and the whole piece hung together most convincingly. Bravo!
Stephen Roberts